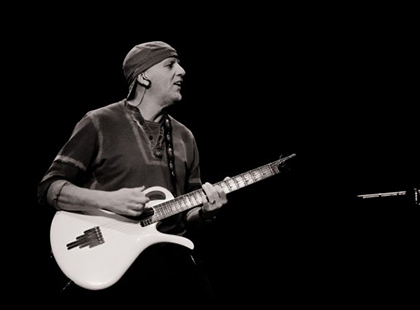 The Man Behind the White Guitar
ABOUT THE PROJECT
SYNOPSIS / DESCRIPTION
"They're going to make a movie about him? Well he's brilliant, isn't he?" says 92 year old baker Ms. Watson from the Cotswolds in England.

A spectrum of people, time, textures, THE MAN BEHIND THE WHITE GUITAR is a film about the musical life of Brazilian Guitarist, Jose Neto. Neto's music and energy have been behind major world musicians, including Harry Belafonte and Steve Winwood, as well as Brazilian greats, Flora Purim and Airto Moreira. His diverse musical journey from Brazil to the United States and England and deep life challenges have taught him the values of loyalty, devotion and positive vision that speak through his sounds and performing spirit. He's touched the lives of the most unsuspecting fans worldwide.
---
GENRE Documentary Feature

DIRECTOR Ronaldo Aguiar & Barbara McVeigh
PRODUCER Barbara McVeigh

WEBSITE themanbehindthewhiteguitar.com/
---
Please help support this project with a tax deductible contribution.