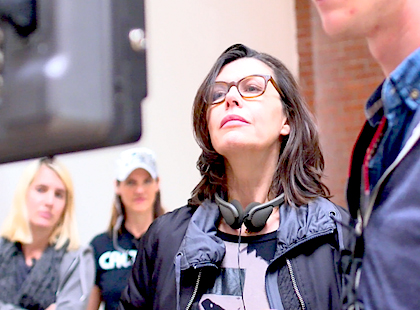 Seeing is Believing
Women Direct
ABOUT THE PROJECT
SYNOPSIS / DESCRIPTION
SEEING IS BELIEVING: WOMEN DIRECT is a feature length documentary about women directors. Audiences will hear directly from women who are on the front lines of the field: from major award winners to NYU students, festival darlings to frustrated auteurs. They will discover the pathways to successful creativity as well as how these filmmakers drive through obstacles creative, cultural, and professional.

The film ultimately will act as a toolbox for any filmmaker as well as "peer to peer mentorship" for any person who is looking for creative or professional guidance as they move toward their own dreams of being a visual storyteller.
---
GENRE Documentary Feature

DIRECTOR Cady McClain
PRODUCER Cady McClain, Kate Super

WEBSITE seeingisbelievingwomendirect.com
---
Please help support this project with a tax deductible contribution.