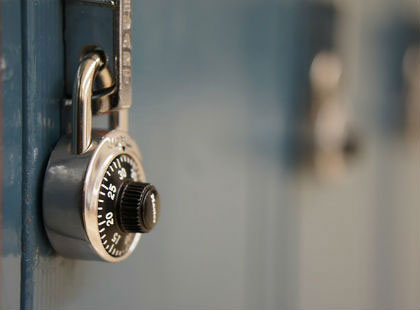 Hardly Easlie
ABOUT THE PROJECT
LOGLINE
In an average high school where personalities crash into each other, a group of teenagers struggle to find themselves and each other while navigating the pitfalls of High School.
SYNOPSIS / DESCRIPTION
High school a very crucial time of transition and change. Through telling the stories of fictional characters Steve, Grant, Samantha, and Seth, the film examine how teenagers today experience the pressures around them socially and emotionally. Each character is trapped by a something external or internal: Samantha can't escape from her mom's sheltering; Steve is a bully; Grant is hiding his true identity to keep his image and reputation for the sake of his family; and Seth, despite trying to be invisible to avoid any contact or harm, is always sought out and bullied.

What makes the film unique is it provides in-depth behind the scenes of each character's life as well as the topics of bullying and the teen LGBT community. Steve's bullying ways at school is flipped on its side when the curtain to his home life is pulled back to show the root of his ways is from his abusive father. The lack of positive influences in Steve's life leave him a path he is desperate not to repeat. When Samantha comes into his life, he sees it as a way out: carving his own path to a life without abuse. Meanwhile, Grant learns slowly that his secret isn't something he needs to hide from when he finds support in the high school's LGBT group and has the opportunity to discuss his and others' experiences. The film puts in question the meaning of gender roles and how we can better support the community.
---
GENRE Narrative Feature

DIRECTOR Roe Moore
PRODUCER Roe Moore, Bill Mehner, Anne Westcott, Justin Giddings, Evin Michaels

WEBSITE HardlyEaslieFilm.com