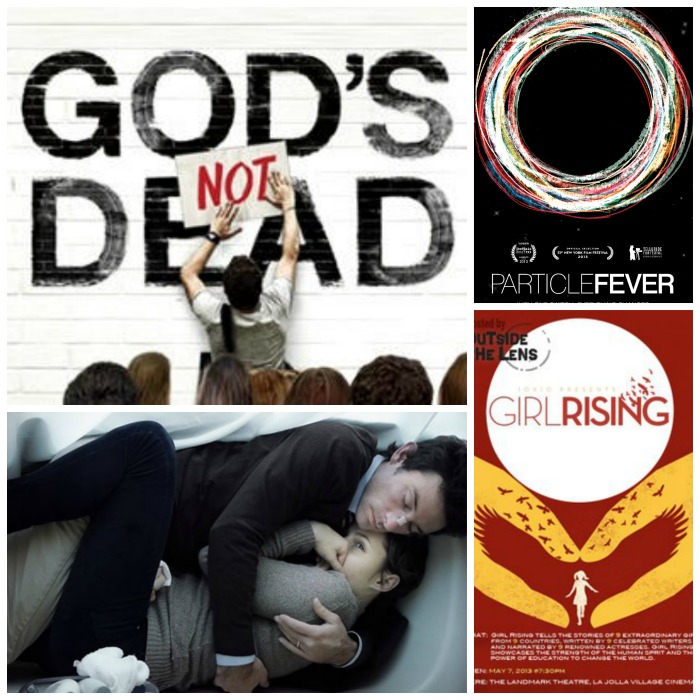 Handling self funded theatrical distribution for TFC clients, I find myself wondering why more filmmakers don't consider the self releasing option from a long-term career standpoint and the potential upside that comes from receiving the bulk of the revenue from the release. I am continually intrigued, pleased and surprised by the success of many who do.
Here are pristine recent examples of self funded releasing. These films each found specific ways to tap into their audience and often opted to do something outside the norm. For the sake of transparency I only am listing films that are admittedly self released in their approach. I would argue Middle of Nowhere is in fact a self funded release as it is a solid example of building and controlling a filmmaker's brand, but I didn't include it in this list.
While Gathr have a number of films that have done very well using their demand a screening platform (such as Anonymous People which TFC advised on), no TOD (theatrical on demand) release was as monumentally successful as Girl Rising. The film was aided by many factors such as funding from the Paul G. Allen Family Foundation, partnerships with Intel, the United Nations and World Vision as well as a small army of political and grassroots influencers, technologists and publicists. The documentary featured Hollywood A-list narrators like Meryl Streep, Anne Hathaway, Alicia Keys and Selena Gomez.and reached a fever pitch of screenings via the Gathr platform in the Spring of 2013. The film was also picked up by CNN Films for broadcast.
Much of the self funded distribution space is about the value of name recognition. Louis CK has such a loyal audience that he can get away with only selling his Live stand up docs on his website that are DRM free and asking fans not to upload it for free online. The films do so well that he is making seven figures in profit and will keep distributing them this way. His level of sales success, of course, is not realistic for most indie filmmakers, but it shows the value of brand developed over time. If you build up a loyal base and treat them with respect, they will follow you and as a result you can cut out the middle man.
Detropia world premiered at Sundance, won the editing award and came from two Oscar nominated directors. But they found distributors were wary to take on the film and/or didn't get what the directors were trying to do. After a successful Kickstarter campaign to raise funds to self distribute, the film went on to gross over $300k+ theatrically. The filmmakers made the wise choice to open the film in a suburb of Detroit instead of NYC and the film grossed over $20k from that single screen at Landmark Royal Oak, far more than they would have launched with in NYC. They embraced their target audience and much like Escanaba in Da Moonlight pushed very heavily to a hometown crowd.
Sound City world premiered at Sundance 2013 and decided to do a day and date release less than a month after premiere. No distributor would have agreed to that. Dave Grohl himself promoted the film heavily (again the value of a fan base will pay off) and the film launched as the #1 doc on iTunes and grossed over $400k theatrically. It's the highest grossing release from service theatrical company Variance to date. While fellow music recording doc Muscle Shoals may have grossed more money at the box office, they have to split the revenue with the distributor, Magnolia. Sound City likely made quite a bit more money back into their pockets.
Particle Fever has grossed over $850k to become the highest grossing Abramorama service release. They creatively tapped into the science community and quickly and quietly bypassed other more high profile docs like "Life Itself". Using support from a community with solid internet leverage meant a lower P&A and this film, just shy of a $1 Mil grosser, can easily be called a success on all cylinders. It also doesn't hurt that it scored a 95% from critics on Rotten Tomatoes. The film is now available for paid streaming on their website powered by VHX.
I Am Divine had a self funded theatrical release handled by The Film Collaborative. The film grossed $82k on a $8,000 release budget. This was run just as the film was finishing its 200+ festival screenings tour around the world for which the filmmaker has made 10's of thousands from screening fees. We let social media and the Divine brand do much of the work as the colorful character inspired many around the world and they were excited to see his life story on the big screen. The film spent multiple weeks as the #1 Doc on ITunes when Wolfe Releasing put it out this year. A rare film to be profitable in every viewing arena.
God's Not Dead again shows the value of a niche demographic that can be reached with the help of deep online data analysis. Working with Freestyle Releasing to open on 780 screens nationwide, the religious right pandering film has theatrically outgrossed Wes Anderson's "The Grand Budapest Hotel," which at its widest played over 1400 screens. This technically makes it the highest domestic grossing indie release this year. It's passed $62 million on only a $2 Million budget  production budget. The production worked with Ash Greyson's Ribbow Media to handle a sizable social media advertising campaign directed toward Duck Dynasty, Kevin Sorbo, Dean Cain and Shane Harper fans and limited TV advertising on the 700 Club, Up TV and Pandora radio. It was a highly coordinated gamble that paid off handsomely. Lionsgate picked up the rights to distribute the movie through  VOD (video on demand), SVOD (subscription video on demand) Pay-Per-View and television across the U.S. this month.
Upstream Color was the long awaited follow up from indie auteur Shane Carruth. He vetted offers while planning months in advance for a self funded release that launched out of the film's Sundance premiere. Carefully planned and executed to reduce costs, Carruth's intention was to give the film just enough of a theatrical release to legitimize and raise awareness for the film before sending it out to the online platforms where it would find actual significant revenue. For a while the film continued to play theaters simultaneously with the digital sales option, a feat almost unheard of in the Spring of 2013, but becoming a much more accepted and savvy practice now. Though lacking star wattage and a less than commercial story approach, Upstream Color amassed $444k and while Carruth kept full control of the release. The film is now widely available digitally.
Some honorary mentions for great self financed releases go to The Anonymous People (second highest grossing Gathr release despite no fest exposure), Spark: A Burning Man Story (Over $77k on another TOD service called TUGG with surcharged Burning Man tickets, over six figures theatrical and digital), Kids for Cash (Launched at 4 theaters in PA and grossed six figures), and Under the Electric Sky (a TUGG release with six figures, but curiously controlled by a traditional distributor, Focus Features).
Of this list, a vast number of the TOD releases are for documentary, some with star names attached and all with some kind of cause or niche audience interest to tap into and they all clearly did tap into that. Also, funds were raised to accomplish a theatrical release, hence the name self financed release. This should indicate to you that making a film meant for self funded release you NEED to have an identifiable brand, a social cause or a niche audience interest base to tap into. Think very carefully about how that film will be released successfully because these are the same considerations a distributor will look for when evaluating the release of a film.
Bryan Glick August 7th, 2014
Posted In: case studies, Distribution, DIY, Theatrical
Tags: Bryan Glick, Detropia, DIY film distribution, Gathr, Girl Rising, God's Not Dead, I am Divine, independent film, Kids for Cash, Particle Fever, Sound City, Spark: A Burning Man Story, The Anonymous People, The Film Collaborative, theatrical self release, Theatrical service company, Tugg, Under the Electric Sky, Upstream Color, Variance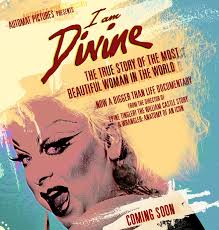 The Film Collaborative is a non profit member organization devoted to helping independent filmmakers become better educated about their marketing and distribution alternatives. Filmmakers may choose between various levels of membership that entitle them to incremental levels of service from a free level that allows for access to our monthly newsletter, blog and Digital Distribution Guide, to levels that include hours of customized consultation about their projects from our team of festival, digital distribution, online and social media marketing and graphic design specialists.
But we also take on a select group of films to actively participate in their self financed distribution from festivals to ancillary sales facilitation to handling limited theatrical releases. As always, we never take rights away from the filmmakers and they are active participants in their release.
Over the next few weeks, I will share details and testimonials from some of the films we've handled over the last 3 years in effort to clarify how we service independent films when we take them on as clients.
Today will feature director Jeffrey Schwarz's documentary film
I Am Divine
which saw its
VOD debut
on April 1. With TFC's help,
Divine
played in a whopping
160 festivals
around the world, garnering
6 figures in screening fees
. TFC also handled the film's limited theatrical release, securing over
50 cinemas
in the US and Canada, with the film held over for 3 weeks at the Roxy Theater in San Francisco, 6 weeks at Cinema Village in NYC, 4 weeks at the Downtown Independent in LA and 3 weeks at Bloor Hot Doc Cinema in Toronto.
At what stage in the production process was TFC consulted? 
JS
: "I had worked with TFC on my previous film
VITO
so I knew they would be able to help position the film properly. TFC helped secure our festival world premiere at
SXSW 2013
and guided us through the process of our international debut at
BFI Lesbian and Gay Film Festival
in London and the many, many festivals that followed."
What advice was sought from TFC and what ultimately happened with the release of the film? Basically what results were achieved with TFC's help?
JS
: "Aside from facilitating the festival screenings around the world, TFC also helped us secure international distribution in several territories. For busy filmmakers, knowing that a group of dedicated and knowledgable allies are working in your best interest is a godsend. TFC also booked the film in theaters around the country for our limited theatrical release. I AM DIVINE played in all the major American cities with great success."
TFC colleague, Bryan Glick, was responsible for booking the theatrical release and had this to say
BG
: "We never took out a single print ad in any city for the theatrical and still grossed over
$80,000 theatrically
. Since the launch of the theatrical release, the film's Facebook page went from over 26,000 fans to more than 44,000.
We were able to book a lot of cities because of strong festival performance. There were a few smaller markets that were not an option, but in those cities the festival fees were far greater than anything the filmmmaker would have pocketed from a theatrical run.
Yes, you cannot play Landmark Theatres if you screen at too many festivals, but we didn't even bother worrying about them. Instead we focused on venues with favorable terms who saw clearly the built in audience for the movie. We were able to get to over 50 engagements almost solely through booking independent art houses.
By not having to waste money on print ads, the theatrical was profitable for the filmmaker and it is still one of the highest grossing films from SXSW last year. Currently, Divine is in the top 10 docs on iTunes and the DVD pre order is in the top 20 docs on Amazon. This film could ultimately reach 300 festival and theatrical engagements."
Where can the film be seen now?
JS
: "I AM DIVINE had its VOD premiere on April 1st. The various international territories are gearing up for their releases as well."
Sheri Candler April 3rd, 2014
Posted In: Digital Distribution, Distribution, Facebook, Film Festivals, iTunes, Theatrical
Tags: BFI Lesbian and Gay Film Festival, Bloor Cinema, Bryan Glick, Cinema Village, client, documentary, Downtown Independent, Film Festivals, I am Divine, Jeffrey Schwarz, Jeffrey Winter, membership, Roxy Theater, screening fees, Sheri Candler, SXSW, testimonial, TFC, The Film Collaborative, Wolfe Releasing
HELLO SXSW! It's hard to believe that it's been a whole year since SXSW 2013. The film festival (and all the other things that happen) has consistently been on the cutting edge of distribution options. It is truly a one of a kind festival for a number of reasons and while they won't pay for filmmaker travel, they do provide huge opportunity for the savvy filmmaker.
With 125+ films and the literally hundreds of panels, it can be daunting trying to get the attention of eyeballs. That said, over 2/3 of the films that world premiered here last year have secured some form of domestic distribution (on par with Tribeca and second only to Sundance).
The Film Collaborative world premiered I Am Divine at the festival last year and our release strategy is a prime example of how the fest can be a launching pad. The film went on to play over 200 festivals in less than a year (more than any other film in the world) racking up screening fee revenue. TFC also managed its theatrical release starting last October. The entire operating budget for the theatrical release was less than $10k and the film has grossed over $80,000 theatrically to date. As impressive as that is, the festival revenue surpassed the theatrical total. Meanwhile, despite never paying for a single print ad, we just passed our 50th theatrical engagement. The film has almost 40,000 Facebook Fans and will be released on DVD/Digital in April through Wolfe Releasing, and a TV premiere is scheduled for October.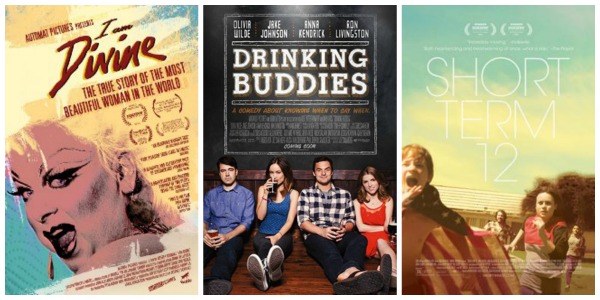 SXSW produced two clear narrative breakouts last year, neither from a first time filmmaker. Joe Swanberg's Drinking Buddies was a day and date release and managed to gross $300k+, his highest grossing film to date. It has chartered quite well on iTunes and other digital platforms and is likely quite profitable for Magnolia (hence why they acquired Swanberg's follow up out of Sundance this year).
The other narrative breakout was the critically acclaimed Short Term 12. Sundance's loss was SXSW's gain and the film grossed over $1 million at the US Box Office, won multiple audience and jury awards and is the highest grossing film ever for Cinedigm. The film has been in theaters non stop for over ½ a year!
12 O'Clock Boys was released day and date and is Oscilloscope's highest grossing release in over a year. It also topped iTunes and, to date, the film has managed over $80k in revenue. In fact, the day and date strategy has not appeared to hurt other top performing SXSW Docs.
Magnolia grossed $138k with Good 'Ol Freda  Also passing the $100k mark was Spark: A Burning Man Story. The film managed over $120k with a self financed theatrical handled by Paladin. What stood out wasn't the total, but the fact that 70%+ came from Tugg Screenings!  FilmBuff handled the digital rights where the doc performed equally as well.  Meanwhile IFC's The Punk Singer was a more standard release, but still a solid success passing the $120k gross mark.
Fall and Winter, Euphonia  and Some Girls all opted for digital releases via the newly established Vimeo on Demand service. This year, Vimeo is investing $10,000,000 into its service and offering $10,000 minimum guarantees in exchange for an exclusive digital distribution window to any film that has premiered at one of the 20 leading global film festivals throughout 2014. Filmmakers also may apply for marketing support. The huge thing though is that the filmmaker gets to keep 90% of the revenue, which is far better than any other notable digital platform.
Also popular amongst the filmmakers was FilmBuff. No fewer than eight world premieres were distributed digitally by them. A few of those films also had small DIY theatrical releases.
It should be noted that DIY releases cost money which might be a problem for those who did not budget ahead of time for such a release. However, cash strapped filmmakers  have raised DIY funds via Kickstarter to aid in such releases. TFC helped Big Joy: The Adventures of James Broughton raise over $50k. Loves Her Gun, This is Where We Live, and Love and Air Sex (AKA The Bounceback ) all raised distribution funds via crowdfunding.
Netflix took The Short Game as their first documentary acquisition and the film had a modest theatrical run via The Samuel Goldwyn Company. Pantelion passed $50k with Hours which has been a top digital performer following the death of its star, Paul Walker. First Run Features is approaching $40k with Maidentrip and companies like IFC, Magnolia, Oscilloscope, Breaking Glass, FilmBuff, and Variance all took multiple films.
On the TV side, SXSW films have premiered on Al Jazeera, CNN, Showtime, PBS, and VH1. Many of those films had some form of theatrical too. Documentaries continue to be the bulk of the festival highlights though the top two grossing films were narratives. The festival is second only to Sundance for world premiering a doc.
As we look to what the 2014 crop will offer, there are already some game changing situations. BFI is repeating their marketing match offer of up to $41k  for any distributor who acquires one of their five UK based SXSW premiere films for distribution. As pointed out earlier, Vimeo's offer extends beyond SXSW to 19 other upcoming festivals. I encourage you to keep an open mind and craft your film strategies now! The $10K MG that Vimeo offers for such a short exclusive digital window (plus you get to keep 90% of any revenue after the MG is recouped!) is better than many advance offers made by lower profile distributors. You can always pull your title off after the MG is recouped and seek more traditional distribution routes as Cinemanovels did out of Toronto last year. 
SXSW is a great place to showcase your film, but without a formal market and with all the craziness that surrounds the festival from the interactive and music sides, it is unlikely that seven figure deals will pop up like they do at Sundance. Despite this, deals are still made, some choose to go into the DIY space and a few (like our release of I Am Divine) succeed in both arenas. The possibilities are endless.
Bryan Glick March 10th, 2014
Posted In: Distribution, Film Festivals, iTunes, Netflix, Theatrical, Uncategorized, Vimeo
Tags: 12 O'Clock Boys, BFI, Bryan Glick, crowdfunding, DIY release, Drinking Buddies, I am Divine, Short Term 12, SXSW, The Film Collaborative, Vimeo
Last week, I brought you up to speed with some of our clients from the narrative side and now I want to let you know about some of our documentary talent.
One of the perks of working with The Film Collaborative is that I get to help these important stories reach a wider audience. Our docs have been nominated for multiple Emmy Awards, Independent Spirit Awards, and have won both Audience and Grand Jury prizes at Sundance. In fact, Kalyanee Mam's A River Changes Course won the World Doc Jury Prize at Sundance earlier this year. As a history buff and political activist, I think these filmmakers and their subjects all deserve special attention. I would also like to recognize that Marta Cunningham recently won the jury prize for best doc at Frameline where her Sundance doc Valentine Road was the centerpiece. In addition Yoruba Richen's LAFF doc The New Black won the audience award at Frameline and AFI (in the same week!). The film was also an honorable mention for the jury prize at Frameline. Below is just a small sampling of the visionary truth tellers we have worked with.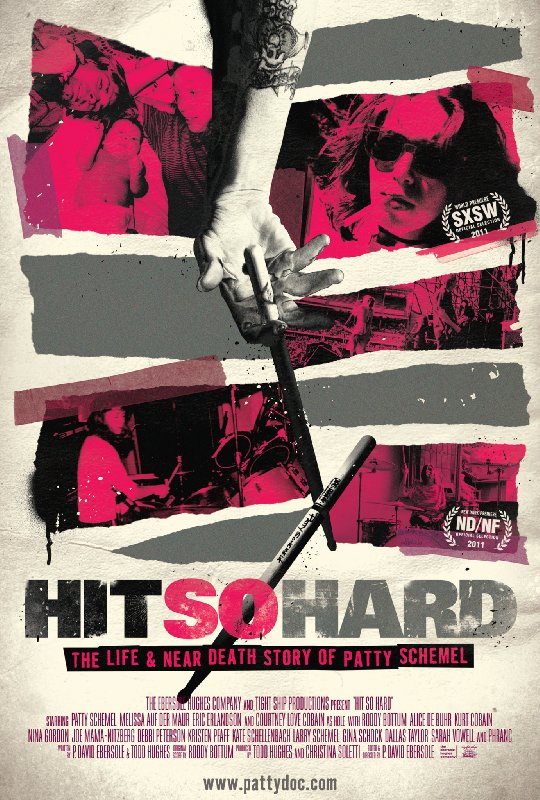 P. David Ebersole and Todd Hughes are the ultimate power duo in the doc world. Their charm, passion for their work, and sheer charisma almost makes me forget that they work behind the camera. We handled festivals and advised on distribution for their 2011 doc Hit So Hard which premiered at SXSW 2011and was released theatrically by Variance. The film was nominated for a GLAAD media award and even helped get the band, Hole, to reunite.  In the short time since, they produced conspiracy theory doc Room 237 based on Kubrick's film The Shining which world premiered at Sundance 2012 and even went to Cannes! The film grossed over $250,000 in its North American release. Ebersole directed and the duo produced the Lifetime Doc Dear Mom, Love Cher.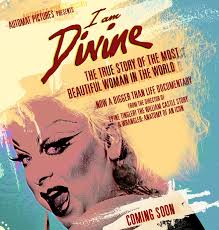 Jeffrey Schwarz's doc Vito world premiered at NYFF 2011 and screened in Berlin 2012 before opening both Outfest and Frameline and airing on HBO. Like Hit So Hard, it was also nominated for a GLAAD media award. Schwarz is as beloved for his films as he is for his flawless EPK's.  He is back with TFC for his latest doc, I Am Divine, a look at the life and talent of the ultimate John Waters muse which world premiered at SXSW 2013 and was recently acquired by Wolfe Releasing. We are handling festivals and international sales.
Jennifer Arnold's poignant and inspirational doc A Small Act debuted at Sundance 2010 and went on to air on HBO and was nominated for an Emmy! Since then this dynamo has been hard at work. She directed the doc segments Glee: The 3D Concert Movie, her ESPN doc The Diplomat was just at Tribeca and she has directed for the shows TableTop and Biz Kids.
David Weissman is a San Francisco icon. His films The Cockettes and We Were Here both brought important parts of Gay SF history to a wider audience and world premiered at Sundance. We Were Here went onto screen at Berlin and play a full week theatrical engagement at the 1,400 seat Castro theater. This touching doc on early AIDS activists was released theatrically by Red Flag Releasing, nominated for a Spirit Award and short listed for the Academy Award. Since its release, he has been generating headlines for highlighting his own problems in dealing with the sky high rent of the city and the harm imposed by the Ellis Act. He has since moved to Portland full time where he programs the only Queer Doc film festival in the world.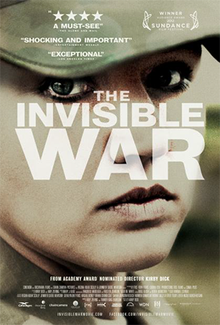 Then there is Kirby Dick and his film The Invisible War. TFC sold the film to New Video and Cinedigm (who have since merged) shortly after it won the Audience Award at Sundance 2012. This hard hitting doc about the rape and sexual abuse of soldiers in the US military has screened multiple times at the Pentagon and been cited for the changes in how the military handles sexual assault cases. It maintains a 100% rating on Rotten Tomatoes and was nominated for an Academy Award. In addition to sales, TFC handled festivals, broadening the stories of these victims' to be heard all over the world. Given his prolific library of work (he's had five films in competition at Sundance) we cannot wait to see what he does next.
The Film Collaborative feels very fortunate to have worked with filmmakers of this caliber and we look forward to seeing what the future holds for all of them.
Bryan Glick July 11th, 2013
Posted In: Distribution, Filmmakers of note
Tags: A River Changes Course, A Small Act, David Weissman, documentaries, Hit so Hard, I am Divine, independent film, Jeffrey Schwarz, Jennifer Arnold, Kalyanee Mam, Kirby Dick, Marta Cunningham, P. David Ebersole, The Film Collaborative, The Invisible War, The New Black, Todd Hughes, Valentine Road, Vito, We Were Here, Yoruba Richen