Distribution preparation for independent filmmakers-a series
By Orly Ravid and Sheri Candler
This month's series will cover the practicalities behind successfully marketing and distributing a film with limited resources. In this series, we will cover knowing the current distribution situation before developing a new project, the rewards and perils of the festival circuit, become familiar with the different players in film distribution and how to work with them effectively and wrap up with deliverables that will expected once you sign a deal.
This is part 1. Part 2, Part 3, Part 4, Part 5
Part 1-Understand the market
Independent film means risk.
A report published this year by Cultural Weekly cited fewer than 2% of the fully-finished, feature-length films submitted to the Sundance Film Festival (arguably the biggest festival for the best of independent film) will get any kind of distribution whatsoever. Of the more than $3 billion invested annually, less than 2% will ever be recouped. This is a reality of independent filmmaking and anyone who engages in it must understand the financial risk of doing so. It is best to evaluate your goals in making a film before starting out. It's okay to have goals other than recouping a production budget. This is especially true of first or second films from those involved. In our opinion, films can be and should be about art, cultural connection, gaining experience and giving voice to the unheard. All are valid goals right up there with money. Patrons throughout the ages have supported the arts for many emotional reasons beyond making profit.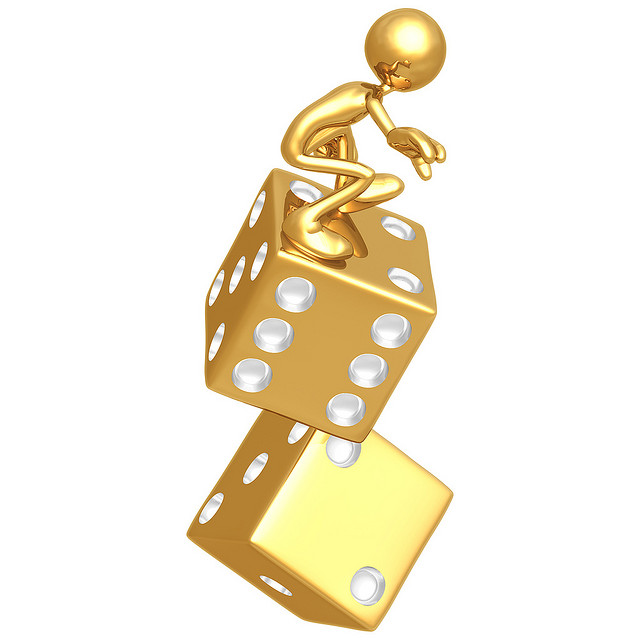 But if the ultimate goal is to fully recoup and be profitable, a realistic plan from the start describing how that is going to happen, and what it will realistically take to make that happen, needs to be in place before anyone sets foot on a set. The distribution marketplace is so fluid and challenging, even the best planning can result in a loss. Be prepared for the risk, with no complaining or blaming.
It's natural for filmmakers and film investors to have high expectations for the release of their films, including a theatrical release, TV sales, international sales, a Netflix fee, a cable VOD/digital release and maybe DVD for shops that still carry them. At the same time, it's important to understand how a release like this might be achieved and how many intermediaries are inserted into the money chain before the production will see any revenue to pay back financing. There are legitimate benefits in partnering with strong companies who have the relationships and expertise to achieve a release that the production envisions, but agreements with them may not be forthcoming if the film isn't perceived to have breakout or mass audience potential. Or you may fall prey to the distributor who annually needs new product to fill the catalog and isn't willing to give much market support to your film. Distribution companies profit on volume, but your film does not share in their volume profits.
Before starting a new project that has aspirations for a big market release, it is the responsibility of the producer/filmmaker to survey the market. Talk to sales agents who have recently returned from the major film markets (Berlin, Cannes, AFM etc) and find out what they are seeing as far as emerging demand or trends that have finished. Check sites like The Film Catalogue to see what is already in the market or will be soon. You can check by budget level, by genre, by release year or production stage and even dig deeper by seeing who is handling these films and what cast is attached. While this won't be a comprehensive list because not every film being made has a sales agent attached, it will give a better idea of the competitive landscape for the kind of film you are seeking to make.
Keep up your knowledge of the industry by reading both the trade press and various organizational blogs. There is a lot of free and valuable information online from those working in the industry and from other filmmakers on sites including IndieWire, Filmmaker Magazine and MovieMaker Magazine, as well as blogs from Sundance, IFP, Film Independent and our own blog. You just have to subscribe to them, read religiously and analyze how that information benefits what you are trying to do. Alternatively, you can save yourself time by working with a distribution consultant knowledgeable about current distribution options and revenues. Caution: Always learn about ownership stakes and fees of intermediaries such as sales agents, aggregators and distributors because their fees and associated marketing costs reduce the amount of revenue that flows back to your production.
It is a good idea to confer with other filmmakers. It is our experience that the filmmaking community can be very giving when asked about how they accomplished something, and not just about production, but all aspects of getting their films to market. This is a useful way to learn from others' experiences (and mistakes). Sharing stories helps you understand the reputations of companies you may be dealing with and especially key contact names within those companies. Many experienced filmmakers are mentors and are willing to make introductions if they can see a fit between your talent and a decision maker who can help.
Not only should you connect with the community online, but make it a point to attend offline events in person where you will pick up timely information, and form ongoing relationships that could help you later in your career. Labs, conferences, festivals and workshops are all regularly offered not just in Los Angeles, New York City, Toronto or London, but in many communities across the world. If you are serious about filmmaking as an occupation, you need to invest financially in your education and network building.
In the next post, we will talk about what can be gained from the festival circuit, how long to stay on the circuit with your film and why staying on it too long can be detrimental.
Orly Ravid July 2nd, 2014
Posted In: Distribution, DIY
Tags: film distribution, financial risk of independent film, independent film, market research for independent film, Orly Ravid, Sheri Candler, The Film Collaborative