Following up on TFC filmmakers-The narratives
The Film Collaborative has been around for over three years now and in that time we've seen our films and members go on to win multiple audience and jury awards at Sundance, get nominated for Oscars and win Emmy's, last year alone we had 6 films nominated for Independent Spirit Awards.
Not only are we dedicated to our current clients, we are just as invested in our filmmakers' future projects and we wanted to follow up on what some of our TFC Alumni have been doing. This week we'll highlight some of our narrative film directors.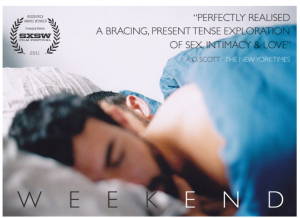 Andrew Haigh's Weekend took SXSW 2011 by storm, won the audience award and was released in the US by IFC/Sundance Selects. Andrew most recently directed an HBO pilot about the lives of gay men in San Francisco that was just picked up to series. The show, starring Jonathan Groff, will premiere in the spring of 2014.
Aurora Guerrero's debut feature Mosquita Y Mari premiered in the NEXT section at Sundance 2012 and was acquired by Wolfe Releasing. It was nominated for an Independent Spirit Award and Aurora is hard at work on her follow up Los Valientes. She was awarded a $35,000 grant by San Francisco Film Society and we can't wait to see what she has up her sleeve for this film.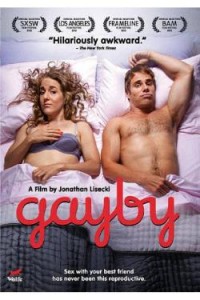 Jonathan Lisecki's witty banter shined in Gayby which debuted at SXSW 2012. Nominated for a Spirit Award for Best First Screenplay and released by Wolfe, the film has been making audiences laugh around the world. In fact, it reached as high as #5 on iTunes during Pride Week after being chosen as Movie of the Week by Apple. Jonathan co-produced and stars in Big Gay Love opposite Nicholas Brendan (Buffy The Vampire Slayer). The film just screened at Frameline and will be coming to Outfest later this month.
Spike Lee is certainly one of the more prolific filmmakers to come our way. Red Hook Summer premiered at Sundance 2012 and grossed over $300,000 when it was released theatrically by Variance. In what has been a busy year for the bold auteur, his documentary Bad 25 premiered at the Toronto Film Festival 2012 and aired on ABC. He has multiple films lined up in the next year.
Ira Sachs is another indie veteran, but his film Keep the Lights On brought him his widest audience to date. It premiered at Sundance 2012, won the teddy at Berlin, and was nominated for four Spirit Awards. It was snatched up by Music Box and was the highest grossing gay film of the year. Since then, Ira was named a Guggenheim Fellow and his follow up Love is Strange stars Alfred Molina and Michael Gambon.
Special Producers Shoutout
Laura Heberton, who produced Gayby, had Matthew Porterfield's I Used to be Darker at Sundance this year and Bluebird at Tribeca.
Chad Burris's film Ass Backwards brought him back to Sundance just one year after Mosquita Y Mari.
Next week we'll take a look at what our documentary filmmakers are doing now.
Bryan Glick July 3rd, 2013
Posted In: Filmmakers of note
Tags: Andrew Haigh, Aurora Guerrero, Chad Burris, Gayby, independent film, Ira Sachs, Jonathan Lisecki, Keep the Lights On, Laura Heberton, Mosquito y Mari, Red Hook Summer, Spike Lee, TFC filmmakers, The Film Collaborative, Weekend