Social media basics for filmmakers-a series
For the next several weeks, we will feature information for filmmakers who want to get started in using social media for their personal career and for their projects. These posts will be very basic in nature as we have realized that many members are confused/apprehensive/non tech savvy and we want to encourage them to be excited and proactive about sharing their work with an audience. At the heart of all social network marketing is the authentic, human need to connect and communicate with like minded people. This first post will prime you for the mentality change you need to succeed in using social channels. Quick jump to subsequent posts Myths, Facebook, Twitter, Youtube
Changing the mindset and finding the time
Before starting with questions like which is better, Facebook or Twitter, we need to recognize that the whole idea of sharing online and communicating directly with an audience takes a monumental shift in thinking. While it was the accepted norm that an artist would be separated from her audience and expected to create away from the public eye, only allowing them to see the work when it was launched into the market, this is no longer the case. Artists, and all people and companies really, are now expected to be open, accessible and willing to speak with the public.
Whether one agrees with this expectation is immaterial, it is a fact and those unwilling to accept it are quickly falling behind. Are there well known artists who haven't accepted this, who still enjoy popularity despite being inaccessible? Yes, for the time being. But 99% of artists reading this post do not fall into that category and cannot compare themselves to these personalities. Even within that category of artists, there is a changing mindset with very prominent directors (ie., Ron Howard, William Friedkin, Darren Aronofsky, Spike Lee etc), cinematographers (Roger Deakins, Matthew Libatique), producers (Frank Marshall, Dana Brunetti, Gale Anne Hurd) and screenwriters (John August, Craig Mazin, Roger Avary) actively using social channels on a consistent basis. If they can find time in THEIR schedules, so can you and you must.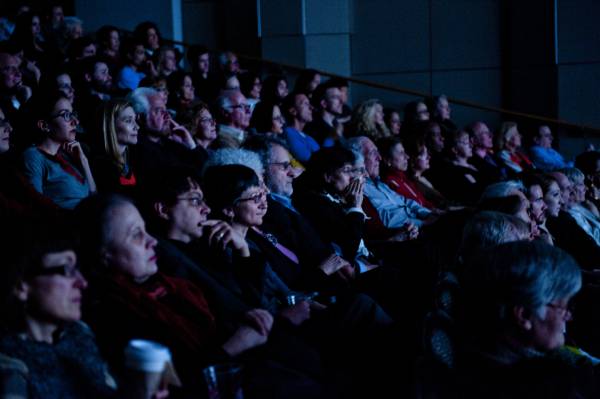 Ending the disposable audience mentality
Every project you make is a startup product, but meant to further the whole of your career in the future. Your body of work should build on itself, growing in experience and helping to push out to the wider world with each successive project . However, it is a mistake to think that audiences also have to be looked at as a new startup with each new project. I would like to do away with the practice of discarding the audience after a film has run through its release windows. This goes for artists as well as distributors. It is extremely wasteful and even rude to court an audience for a period of time and then drop them only to start up again in a year or two or to regard them as mere receptacles for your one way advertising messages. The audience is growing used to expecting access on a near constant basis with brands (if you are an artist, you are a brand) and your brand needs to be more than a logo. It has to be a personality, an identity, it has to show the world what you believe if you expect any loyalty or relationship.The days of viewing your audience as some abstract entity or eyeballs with wallets are over and the days of thinking that all you have to do is make great work and it will just be found are over. Artists need to start cultivating their own audiences for a sustainable living.
Starting from Open, Random and Supportive*
Closed, Selective and Controlling. This is the mindset we have been used to in most aspects of the arts and in business. We have been operating mostly away from the public, hidden behind a logo and faceless entities we hired to speak for us (distributors, managers, agents and publicists). We listened to selective voices and we allowed only a selective group behind our closed doors of creation. We controlled all access in how our work was seen, experienced and who could talk about it or share it. This is NOT the world we live in any longer.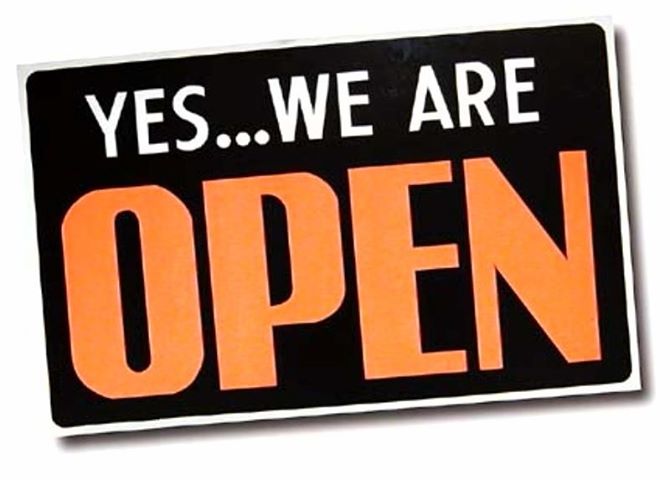 We need to open ourselves up to meeting all kinds of people and listening to all kinds of voices. Openness helps us grow. Be Open in accepting that this change in how people communicate has already happened, no matter how much you wish it hadn't or how much you think it is just a phase. A major change in human communication has happened and the days of closed, selective and controlling are not returning.
Accept Random information. There is an endless supply of information streaming at us every day and the answer is not to cut yourself off from it. Learning to filter the noise, analyze the random in order to find the relevant is becoming a human skill that we will need in order to evolve and survive. Our children are already learning to do this, we need to catch up.
The Internet operates best in an open environment where sharing information, educating people, and building a large number of connections breeds success. Rather than thinking from greed and competition, think about how much faster you can grow your success by being Supportive of others and giving instead of only figuring out how to take from them.
Social channels are only tools
No matter which channels you choose, know that they are only tools to help accomplish your goals. When evaluating the tools, be realistic about the strengths you are going to bring to them yourselves. If you aren't much of a writer, blogging probably won't be a good tool for you I don't care how much people say you should blog. Having a poorly maintained blog is worse than having no blog. If shooting video or photos is more your speed, then using Youtube, Instagram, Vine etc are tools on which to concentrate. If you would rather engage in short, pithy dialogue, Twitter will be your best tool. Not only will you need social accounts, you will need to populate these channels regularly. If you pick a tool that is torture to maintain, you won't do it and you won't accomplish much with it.
Goals to accomplish**
One goal for artists is to secure funding and one of the biggest opportunities in funding art projects is crowdfunding. You know what is at the foundation of successful crowdfunding? Having online connections with a core group of supporters.  Crowdfunding can help you expand an audience, but it is extremely rare to have a successful campaign starting at zero connections. If you don't have an active presence online, it will be exceedingly difficult to raise money this way.
Another goal is industry networking. I haven't met a first time or unknown filmmaker yet who didn't say they wanted their work to be a calling card to lead to future work. While you can tour the festival circuit or hit all of the pitchfests in hopes of making industry connections, you can also accomplish this by following prolific industry executives online and interacting with them in a valuable way. Valuable in this instance meaning how you show your value to them, not how they can be valuable to you. We'll talk about adding value in subsequent posts.
Reaching a group of interested people. While you can do this only through releasing remarkable work, you can do this on a daily basis as well. In sharing what drives you artistically, professionally, you can pull in those who have the same sensibilities as yourself. You can also be a catalyst for meaningful dialog and change. If the thing that drives you as an artist is to raise awareness or give a voice to the voiceless through your work in a visual medium, you can do the same thing on social channels every day. You can mobilize communities and create change.
In the next post, I will talk about the main myths behind social network marketing and you may recognize a few that you believe to be true. In subsequent posts I will highlight the main social channels in use today. Bear in mind that new channels are being adopted and existing ones are being replaced every day. Also there are near constant changes to the capabilities on existing channels. Such is the challenge to using these tools, but the core of what you are trying to do with them is not changing. Connecting and relationship building with an audience will become a cornerstone of your creative success no matter what online tools you use.
*based on this talk from Thomas Power.
**based on Jon Reiss' 5 goals common to filmmakers when releasing their work
Sheri Candler May 29th, 2013
Posted In: crowdfunding, Marketing, Social Network Marketing
Tags: audience building, connection, digital mindset, Facebook, Instagram, Jon Reiss, social networking, Thomas Power, Twitter, Vine, YouTube