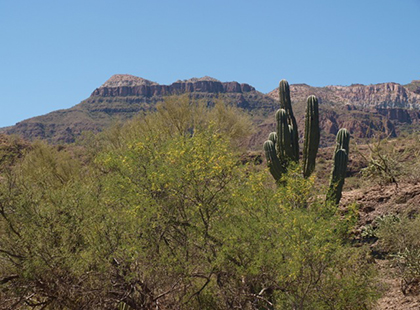 Patrimonio
ABOUT THE PROJECT
LOGLINE
Unrestricted development and mining threaten water sources in Baja California Sur: a global problem is seen in microcosm as small desert communities begin to push back.
SYNOPSIS / DESCRIPTION
The world is drawn to Baja California Sur—every major hotel chain has large sprawling complexes that hug the southern tip of Baja. This development is a drain on the aquifers that provide water to the rest of BCS and these coastal towns are experiencing a prolonged period of water shortages.

Another threat to the watershed is the arsenic released by open pit mining that will directly affect the very source of BCS's water.

Through the lives of the people directly impacted we will follow the progress of these development as the communities struggle to fight back and hold on to what they consider their birthright, their PATRIMONIO. For the next year we will film with the fishermen of Punta Lobos who are being squeezed off their beach by a mega development; the Cordero family who are being threatened with eviction from their ranch next to a planned gold mining site in a protected Biosphere and the Geraldo family who have been ranchers for hundreds of years but whose livelihood is being threatened by arsenic in the water from the artisanal mines.

Water is a finite resource in the world and Baja is a microcosm of a global issue.
---
GENRE Feature Documentary

DIRECTOR Sarah Teale, Lisa F. Jackson
PRODUCER Sarah Teale, Lisa F. Jackson

WEBSITE patrimoniofilm.com/
---
Please help support this project with a tax deductible contribution.