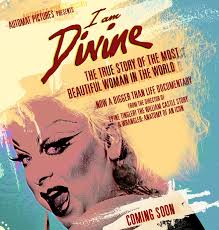 The Film Collaborative is a non profit member organization devoted to helping independent filmmakers become better educated about their marketing and distribution alternatives. Filmmakers may choose between various levels of membership that entitle them to incremental levels of service from a free level that allows for access to our monthly newsletter, blog and Digital Distribution Guide, to levels that include hours of customized consultation about their projects from our team of festival, digital distribution, online and social media marketing and graphic design specialists.
But we also take on a select group of films to actively participate in their self financed distribution from festivals to ancillary sales facilitation to handling limited theatrical releases. As always, we never take rights away from the filmmakers and they are active participants in their release.
Over the next few weeks, I will share details and testimonials from some of the films we've handled over the last 3 years in effort to clarify how we service independent films when we take them on as clients.
Today will feature director Jeffrey Schwarz's documentary film
I Am Divine
which saw its
VOD debut
on April 1. With TFC's help,
Divine
played in a whopping
160 festivals
around the world, garnering
6 figures in screening fees
. TFC also handled the film's limited theatrical release, securing over
50 cinemas
in the US and Canada, with the film held over for 3 weeks at the Roxy Theater in San Francisco, 6 weeks at Cinema Village in NYC, 4 weeks at the Downtown Independent in LA and 3 weeks at Bloor Hot Doc Cinema in Toronto.
At what stage in the production process was TFC consulted? 
JS
: "I had worked with TFC on my previous film
VITO
so I knew they would be able to help position the film properly. TFC helped secure our festival world premiere at
SXSW 2013
and guided us through the process of our international debut at
BFI Lesbian and Gay Film Festival
in London and the many, many festivals that followed."
What advice was sought from TFC and what ultimately happened with the release of the film? Basically what results were achieved with TFC's help?
JS
: "Aside from facilitating the festival screenings around the world, TFC also helped us secure international distribution in several territories. For busy filmmakers, knowing that a group of dedicated and knowledgable allies are working in your best interest is a godsend. TFC also booked the film in theaters around the country for our limited theatrical release. I AM DIVINE played in all the major American cities with great success."
TFC colleague, Bryan Glick, was responsible for booking the theatrical release and had this to say
BG
: "We never took out a single print ad in any city for the theatrical and still grossed over
$80,000 theatrically
. Since the launch of the theatrical release, the film's Facebook page went from over 26,000 fans to more than 44,000.
We were able to book a lot of cities because of strong festival performance. There were a few smaller markets that were not an option, but in those cities the festival fees were far greater than anything the filmmmaker would have pocketed from a theatrical run.
Yes, you cannot play Landmark Theatres if you screen at too many festivals, but we didn't even bother worrying about them. Instead we focused on venues with favorable terms who saw clearly the built in audience for the movie. We were able to get to over 50 engagements almost solely through booking independent art houses.
By not having to waste money on print ads, the theatrical was profitable for the filmmaker and it is still one of the highest grossing films from SXSW last year. Currently, Divine is in the top 10 docs on iTunes and the DVD pre order is in the top 20 docs on Amazon. This film could ultimately reach 300 festival and theatrical engagements."
Where can the film be seen now?
JS
: "I AM DIVINE had its VOD premiere on April 1st. The various international territories are gearing up for their releases as well."
Sheri Candler April 3rd, 2014
Posted In: Digital Distribution, Distribution, Facebook, Film Festivals, iTunes, Theatrical
Tags: BFI Lesbian and Gay Film Festival, Bloor Cinema, Bryan Glick, Cinema Village, client, documentary, Downtown Independent, Film Festivals, I am Divine, Jeffrey Schwarz, Jeffrey Winter, membership, Roxy Theater, screening fees, Sheri Candler, SXSW, testimonial, TFC, The Film Collaborative, Wolfe Releasing
By Bryan Glick
Just because you didn't premiere at Sundance or Cannes doesn't mean you're out of luck. Though not living up to the sales quota of last year, there are two dozen premiere films from SXSW that have sold in the U.S. Here's a wrap up of the film sales from SXSW.
Anchor Bay stuck with their niche and took North American rights to two midnight entries Girls Against Boys and The Aggression Scale, while Cinedigm (who recently acquired New Video) went for U.S. Rights to In Our Nature and the midnight audience award winner Citadel. Pre-fest buys include Crazy Eyes which went to Strand Releasing for the U.S.  and Blue Like Jazz courtesy of Roadside Attractions. Blue Like Jazz was promptly released and has since grossed close to $600,000 theatrically in North America.  Lionsgate is handling DVD, VOD, and TV through their output deal. Meanwhile Crazy Eyes just started its theatrical run on two screens pulling in a little under $5,000 in its first week.
Millennium Entertainment took the gross out comedy The Babymakers and yet another midnight film, The Tall Man was bought for the U.S. by Imagine.  If you're a midnight film at SXSW, odds are things are looking up for you. The same could be said for The Narrative Spotlight section where two thirds of the films have since been acquired including The Do-Deca Pentathlon  taken by Red Flag Releasing and Fox Searchlight. Red Flag is handling the theatrical (The film grossed $10,000 in its opening weekend off of 8 screens) while Fox Searchlight will cover the other ancillary markets. The Narrative Spotlight Audience Award Winner, Fat Kid Rules the World was bought by Arc Entertainment for North America and Frankie Go Boom was the first film to reap the benefits of a partnership with Variance and Gravitas.  It will be released in the U.S. on VOD Platforms in September via Gravitas followed by a theatrical in October courtesy of Variance.
And though they did not premiere at SXSW, both Dreams of a Life and Electrick Children had their U.S. premieres at the festival and have since been bought.  U.S. rights to the documentary Dreams of a Life were acquired by Strand Releasing. Meanwhile, Electrick Children was snatched up for North America by Phase 4. Phase 4 also nabbed North American rights to See Girl Run.
Sony Pictures and Scott Rudin took remake rights to the crowd pleasing Brooklyn Castle while HBO acquired domestic TV rights to the doc The Central Park Effect.  Meanwhile, after showing their festival prowess with their success of last year's breakout Weekend (which was sold by The Film Collaborative's Co President, Orly Ravid), Sundance Selects proved they were not to be outdone and got the jury prize award winner Gimme The Loot for North and Latin America.  Fellow Narrative competition entry Gayby sold its U.S. rights to Wolfe Releasing, a low 6-figure deal. That deal was also negotiated by TFC's Orly Ravid. And not to be outdone, competition entry, Starlet rounds out the Narrative Competition films to sell.  It was acquired for North America by Music Box Films.
S2BN Films' Big Easy Express became the first feature film to launch globally on iTunes. It will be released in a DVD/Blu-Ray Combo pack on July 24th by Alliance Entertainment followed by a more traditional VOD/Theatrical rollout later this year.
Other key deals include Oscilloscope Laboratories acquiring North American Rights to Tchoupitoulas, Snag Films going for the US Rights of Decoding Deepak, Image Entertainment's One Vision Entertainment Label aiming for a touchdown with  the North American rights to The Last Fall and Factory 25 partnering with Oscilloscope Labs for worldwide rights to Pavilion.
Final Thoughts:  Thus far less than one third of the films to premiere at SXSW have been acquired for some form of domestic distribution. While that may seem bleak, it is a far better track record than from most festivals.  In The U.S., SXSW is really second to only Sundance in getting your film out to the general public. The festival also takes a lot of music themed films and more experimental projects with each theme getting its own designated programming section at the festival. Those films were naturally far less likely to sell. The power players this year were certainly Anchor Bay and Cinedigm each taking multiple films that garnered press and/or have significant star power. Other companies with a strong presence and also securing multiple deals were Strand Releasing and Oscilloscope.  Notably absent though is Mark Cuban's own Magnolia Pictures and IFC (Though their sister division Sundance Selects made a prime acquisition). Magnolia did screen Marley at the festival, but the title was acquired out of Berlin, and IFC bought Sleepwalk With Me at its Sundance premiere.
While it is great that these films will be released, it also worth mentioning what is clearly missing from this post. There is almost no mention of how much these films were acquired for. The fact is films at SXSW don't sell for what films at Sundance do and it is safe to assume that the majority of these deals were less than six figures with almost nothing or nothing at all getting a seven figure deal.
As for the sales agents, Ben Weiss of Paradigm and Josh Braun of Submarine were working overtime, with each negotiating multiple deals.
SUNDANCE UPDATE: Since the last Sundance post, there have been two more films acquired for distribution. Both films premiered in the World Documentary Competition. The Ambassador negotiated successfully with Drafthouse Films who acquired U.S. rights for the film which will premiere on VOD August 4th followed by a small theatrical starting August 29th.  Also finding a home was A Law in These Parts which won the jury prize at this year's festival.  Cinema Guild will be releasing the film in theaters in the U.S. starting on November 14th. 75% of the films in the World Documentary Competition now have some form of distribution in the US.
A full list of SXSW Sales deals from SXSW is listed below. Box office grosses and release dates are current as of July 12th.
Film
COMPANY
TERRITORIES
SALES COMPANY
Box Office/
Release
See Girl Run
Phase 4
North America
Katharyn Howe and Visit Films
Starlet
Music Box Films
North America
Submarine
The Babymakers
Millenium
US
John Sloss and Kavanaugh-Jones
Theatrical Aug 3rd
DVD Sept 10th
Citadel
Cinedigm
US
XYZ Films and
UTA Independent Film Group.
The Aggression Scale
Anchor Bay
North America Blu-ray/dvd
Epic Pictures Group
Girls Against Boys
Anchor Bay
North America
Paradigm
Tchoupitoulas
Oscilloscope
North America
George Rush
Gimme The Loot
Sundance Selects
North and Latin America
Submarine Entertainment
The Tall Man
Image Entertainment
US
CAA and  Loeb & Loeb
August 31st
Elektrick Children
Phase 4
North America
Katharyn Howe and Paradigm
Blue Like Jazz
Roadside
US
The Panda Fund
$595,018
Crazy Eyes
Strand
US
Irwin Rappaport
$4,305
In Our Nature
Cinedigm
US Rights
Preferred Content
Brooklyn Castle
Sony Pictures
Remake Rights
Cinetic Media
Scott Rudin
The Central Park Effect
HBO
US TV
Submarine Entertainment
Gayby
Wolfe
US
The Film Collaborative
The Do Decca Pentathlon
Fox Searchlight
North America
Submarine Entertainment
$10,000
Red Flag Releasing
Fat Kids Rules The World
Arc Entertainment
North America
Paradigm
Decoding Deepak
Snag Films
US
N/A
October
Big Easy Express
Alliance Entertainmnet
Worldwide DVD/VOD
Paradigm and S2BN
July 24th DVD/Blu-Ray
Big Easy Express
S2bn
Worldwide Itunes
Paradigm and S2BN
Available Now
The Last Fall
Image Entertainment
North America
N/A
Pavillion
Factory 25
Worldwide
N/A
Jan
Oscilloscope Labs
Frankie Go Boom
Gravitas
US Rights
Reder & Feig and Elsa Ramo
VOD Sept
 Variance
Theatrical Oct
Dreams of a Life
Strand releasing
US Rights
eone films international
Aug 3rd
Orly Ravid July 18th, 2012
Posted In: Distribution, Film Festivals, Theatrical
Tags: A Law in These Parts, Alliance Entertainment, Anchor Bay, Arc Entertainment, Ben Weiss, Big Easy Express, Blue Like Jazz, Brooklyn Castle, Bryan Glick, Cannes, Cinedigm, Cinema Guild, Citadel, Crazy Eyes, Decoding Deepak, Drafthouse Films, Dreams of a Life, Electrick Children, Factory 25, Fat Kid Rules the World, Fox Searchlight, Frankie Go Boom, Gayby, Gimme The Loot, Girls Against Boys, Gravitas, HBO, Image Entertainment, Imagine, In Our Nature, Josh Braun, Lionsgate, Millenium Entertainment, Music Box Films, Orly Ravid, Oscilloscope, Phase 4, Red Flag Releasing, S2BN Films, Scott Rudin, Snag Films, Sony Pictures, Starlet, Strand Releasing, Submarine, Sundance, SXSW, Tchoupitoulas, The Aggression Scale, The Ambassador, The Babymakers, The Central Park Effect, The Do Deca Pentathlon, The Film Collaborative, The Last Fall, The Tall Man, Variance, VOD, Wolfe Releasing