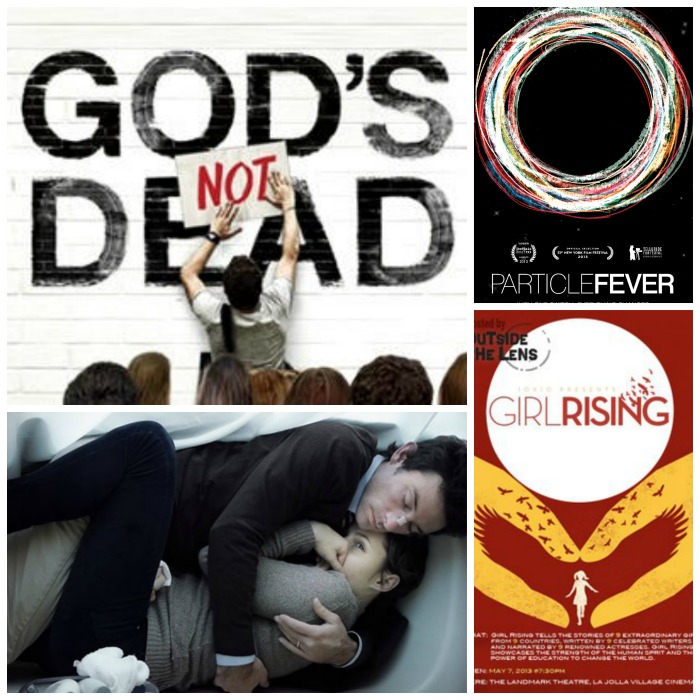 Handling self funded theatrical distribution for TFC clients, I find myself wondering why more filmmakers don't consider the self releasing option from a long-term career standpoint and the potential upside that comes from receiving the bulk of the revenue from the release. I am continually intrigued, pleased and surprised by the success of many who do.
Here are pristine recent examples of self funded releasing. These films each found specific ways to tap into their audience and often opted to do something outside the norm. For the sake of transparency I only am listing films that are admittedly self released in their approach. I would argue Middle of Nowhere is in fact a self funded release as it is a solid example of building and controlling a filmmaker's brand, but I didn't include it in this list.
While Gathr have a number of films that have done very well using their demand a screening platform (such as Anonymous People which TFC advised on), no TOD (theatrical on demand) release was as monumentally successful as Girl Rising. The film was aided by many factors such as funding from the Paul G. Allen Family Foundation, partnerships with Intel, the United Nations and World Vision as well as a small army of political and grassroots influencers, technologists and publicists. The documentary featured Hollywood A-list narrators like Meryl Streep, Anne Hathaway, Alicia Keys and Selena Gomez.and reached a fever pitch of screenings via the Gathr platform in the Spring of 2013. The film was also picked up by CNN Films for broadcast.
Much of the self funded distribution space is about the value of name recognition. Louis CK has such a loyal audience that he can get away with only selling his Live stand up docs on his website that are DRM free and asking fans not to upload it for free online. The films do so well that he is making seven figures in profit and will keep distributing them this way. His level of sales success, of course, is not realistic for most indie filmmakers, but it shows the value of brand developed over time. If you build up a loyal base and treat them with respect, they will follow you and as a result you can cut out the middle man.
Detropia world premiered at Sundance, won the editing award and came from two Oscar nominated directors. But they found distributors were wary to take on the film and/or didn't get what the directors were trying to do. After a successful Kickstarter campaign to raise funds to self distribute, the film went on to gross over $300k+ theatrically. The filmmakers made the wise choice to open the film in a suburb of Detroit instead of NYC and the film grossed over $20k from that single screen at Landmark Royal Oak, far more than they would have launched with in NYC. They embraced their target audience and much like Escanaba in Da Moonlight pushed very heavily to a hometown crowd.
Sound City world premiered at Sundance 2013 and decided to do a day and date release less than a month after premiere. No distributor would have agreed to that. Dave Grohl himself promoted the film heavily (again the value of a fan base will pay off) and the film launched as the #1 doc on iTunes and grossed over $400k theatrically. It's the highest grossing release from service theatrical company Variance to date. While fellow music recording doc Muscle Shoals may have grossed more money at the box office, they have to split the revenue with the distributor, Magnolia. Sound City likely made quite a bit more money back into their pockets.
Particle Fever has grossed over $850k to become the highest grossing Abramorama service release. They creatively tapped into the science community and quickly and quietly bypassed other more high profile docs like "Life Itself". Using support from a community with solid internet leverage meant a lower P&A and this film, just shy of a $1 Mil grosser, can easily be called a success on all cylinders. It also doesn't hurt that it scored a 95% from critics on Rotten Tomatoes. The film is now available for paid streaming on their website powered by VHX.
I Am Divine had a self funded theatrical release handled by The Film Collaborative. The film grossed $82k on a $8,000 release budget. This was run just as the film was finishing its 200+ festival screenings tour around the world for which the filmmaker has made 10's of thousands from screening fees. We let social media and the Divine brand do much of the work as the colorful character inspired many around the world and they were excited to see his life story on the big screen. The film spent multiple weeks as the #1 Doc on ITunes when Wolfe Releasing put it out this year. A rare film to be profitable in every viewing arena.
God's Not Dead again shows the value of a niche demographic that can be reached with the help of deep online data analysis. Working with Freestyle Releasing to open on 780 screens nationwide, the religious right pandering film has theatrically outgrossed Wes Anderson's "The Grand Budapest Hotel," which at its widest played over 1400 screens. This technically makes it the highest domestic grossing indie release this year. It's passed $62 million on only a $2 Million budget  production budget. The production worked with Ash Greyson's Ribbow Media to handle a sizable social media advertising campaign directed toward Duck Dynasty, Kevin Sorbo, Dean Cain and Shane Harper fans and limited TV advertising on the 700 Club, Up TV and Pandora radio. It was a highly coordinated gamble that paid off handsomely. Lionsgate picked up the rights to distribute the movie through  VOD (video on demand), SVOD (subscription video on demand) Pay-Per-View and television across the U.S. this month.
Upstream Color was the long awaited follow up from indie auteur Shane Carruth. He vetted offers while planning months in advance for a self funded release that launched out of the film's Sundance premiere. Carefully planned and executed to reduce costs, Carruth's intention was to give the film just enough of a theatrical release to legitimize and raise awareness for the film before sending it out to the online platforms where it would find actual significant revenue. For a while the film continued to play theaters simultaneously with the digital sales option, a feat almost unheard of in the Spring of 2013, but becoming a much more accepted and savvy practice now. Though lacking star wattage and a less than commercial story approach, Upstream Color amassed $444k and while Carruth kept full control of the release. The film is now widely available digitally.
Some honorary mentions for great self financed releases go to The Anonymous People (second highest grossing Gathr release despite no fest exposure), Spark: A Burning Man Story (Over $77k on another TOD service called TUGG with surcharged Burning Man tickets, over six figures theatrical and digital), Kids for Cash (Launched at 4 theaters in PA and grossed six figures), and Under the Electric Sky (a TUGG release with six figures, but curiously controlled by a traditional distributor, Focus Features).
Of this list, a vast number of the TOD releases are for documentary, some with star names attached and all with some kind of cause or niche audience interest to tap into and they all clearly did tap into that. Also, funds were raised to accomplish a theatrical release, hence the name self financed release. This should indicate to you that making a film meant for self funded release you NEED to have an identifiable brand, a social cause or a niche audience interest base to tap into. Think very carefully about how that film will be released successfully because these are the same considerations a distributor will look for when evaluating the release of a film.
Bryan Glick August 7th, 2014
Posted In: case studies, Distribution, DIY, Theatrical
Tags: Bryan Glick, Detropia, DIY film distribution, Gathr, Girl Rising, God's Not Dead, I am Divine, independent film, Kids for Cash, Particle Fever, Sound City, Spark: A Burning Man Story, The Anonymous People, The Film Collaborative, theatrical self release, Theatrical service company, Tugg, Under the Electric Sky, Upstream Color, Variance
Sundance narrative films are the ones that get the bulk of the media attention; their star power or discovery or indie cred frequently send some of these gems into financial success. But last year's majority resulted in distributors overpaying for titles, titles going for next to nothing, or even failing to secure distribution. Frequently, the filmmakers and/or the distributors were in the red.
For all the talk of the slower fest this year, there are now 10 films that have secured seven figure deals. Last year's fest had 14 or 15 (one has conflicting dollar amounts in reports). While this year's deals are nowhere near the $9.75 Mil paid for The Way Way Back, it does suggest a healthier marketplace with sane sales prices. With that in mind, let's take a look at how last year's slate performed.  Over 80% secured domestic distribution.
AWARDS POWER FOR US DRAMATIC
Last year's US Dramatic award winners were also the top indie box office performers.
The highest grossing competition film, Fruitvale Station, won the Audience and Grand Jury awards. Though it failed to get an Oscar nomination, TWC managed a healthy $16 Mil + theatrically. That is notably better than the previous year's jury winner Beasts of the Southern Wild.
The second highest grossing film from the US Dramatic section was The Spectacular Now. A24 which has tailored itself to films for younger demos (VERY VERY BOLD MOVE given how hard it can be to reach the under 25 audience for indies). The $1.5 Mil acquisition grossed $6.85 Mil theatrically.
Roadside Attractions snagged the Waldo Salt Screenwriting Award Winner In A World, which surprised many with a gross of just under $3 Mil.  Afternoon Delight, which won last year's Directing Award, made $174k with Film Arcade doing the theatrical and Cinedigm handling digital. Shane Carruth's self-distributed Upstream Color won a special jury prize for sound. The film is the highest grossing DIY release from last year's festival with a total of $444k and a very healthy iTunes total, however, it  is likely that Gravitas Ventures pushed Sound City into the ultimate #1 spot. Never under-estimate the power of a music doc. Mother of George and Ain't them Bodies Saint's shared the cinematography prize. Mother Of George was Oscilloscope's highest grossing release last year at over $157k and Ain't Them Bodies Saints made $371K under the direction of IFC. That total is arguably a disappointment with all of the hype surrounding the film, stellar critical praise and the seven figure acquisition price.
In contrast, the films that did not win awards had very mixed results. Many of these films (award winners included) had $1-8 Million production budgets and, in fact, most failed to recoup from their initial distribution deals. Perhaps their investors will see money back eventually.
The non-award-winners include C.O.G. and Concussion.  Both finished with around $50k theatrically. Focus World/Screen Media can't be happy with the performance of C.O.G., the first David Sedaris short story turned into a film. Concussion was day and date release and Radius TWC has said the film was a top performer on digital platforms. Without publicly available data, we have to take their word for it. Meanwhile, Kill Your Darlings just barely passed the $1 Mil mark for SPC, who paid around $2 Mil for the film. They acquired a number of other territories and the film will obviously be stronger on digital platforms. It is the second year in a row that SPC acquired a film featuring a younger cast, then held onto it to screen 8 months later at Toronto International Film Festival and failed to earn back ½ of their acquisitions cost in theatrical release. The strategy of waiting to launch out of TIFF and going for the younger American audience clearly isn't working for them and should be rethought. I personally think it's a mix of both. In this day and age, I can think of very few reasons where waiting 8 months between festivals makes any sense.
Also underperforming to the acquisitions price was SPC's Austenland. It has grossed $2.15 Mil in the US and is the highest grossing non award winning US Dramatic film. However SPC paid $4.5 Mil in partnership with SPWA. The additional territories and better digital viewing could possibly pull the film to break even, still well below what one wants from that kind of high profile buy.
Far on the other side of the spectrum are the D.O.A.'s The Lifeguard and Emanuel and the Truth About Fishes. The former released by Screen Media and the latter by Tribeca Film and Well Go USA. In both cases, bad reviews clearly harmed these films which both had semi-marketable casts. Even with solid digital revenue, both films, which were likely acquired for under six figures, can be called flops.  The same can be said for Magnolia's Touchy Feely which managed $36k, not even 1/15th of Lynn Shelton's Humpday. The 35% enthusiasm rating on Rotten Tomatoes indicates how the film was received.
CBS Films acquired Kings of Summer (originally called Toy's Attic). Though they stated in their original acquisitions announcement that the film would open wide, it never did, so one has to assume they tried to cut their losses and the $1.315 Mil it made theatrical was nowhere near what they were anticipating. The film has much of the same demo as The Spectacular Now, but with none of the star power or awards profile attention.
WORLD DRAMATIC FAILURE
75% of the World Dramatic slate lacks domestic distribution as of this post. The other three films include one yet to be released (despite it winning an Award at Sundance and being UK's Oscar submission (Metro Manila), one that failed to crack $15k (Il Futuro) and one modest performing success. Crystal Fairy is the only world dramatic film to have any kind of traction in the US.  The Day one selection made $192k theatrically in the care of IFC.
NEXT STRUGGLES
Unlike when Sleepwalk With Me became a hit for IFC, 2013's NEXT crop of films were largely modest to middling performers. A Teacher failed to crack $10k in the hands of Oscilloscope, Pit Stop (which TFC handled for festival distribution) went to DVD/Digital with Wolfe, Milkshake and Newlyweeds barely made a whimper with Phase 4. Audience Award Winner, This is Martin Bonner couldn't pass $15k and Strand Releasing's I Used to be Darker stopped short of $25k. Blue Caprice fell just short of $100k for IFC/Sudance Selects.  At one point, it was in 36 theaters. For a film that received such a nice marketing push, it is safe to call it an underperformer at the box office, even more so with its low seven figure acquisitions price which didn't finalize until March after the festival.
I have already written about Escape From Tomorrow and it's self financed theatrical/digital performance with Producer's Distribution Agency. The film has failed to make back its budget through the combined total, and that doesn't factor in any P&A spent or revenue splits. The one real bright spot is Computer Chess. Kino Lorber had one of its best theatrical runs for a narrative film, solid festival exposure and wisely kept the film in the press and turned down an offer from TIFF that would have made them take a break. The film quietly passed the $100k mark which, given its no-name cast, low fi production values, and vintage style, is quite an accomplishment.
MIDNIGHT SLACKS
While genre films consistently perform better on VOD/Digital, the theatrical realities of last year's midnight slate is nothing short of a total flop. The Rambler (Anchor Bay), Hell Baby (Millennium), Ass Backwards (Gravitas Ventures), In Fear (Anchor Bay), Magic Magic (Sony Pictures Worldwide) wound up going direct to DVD/Digital, grossing under $10k theatrically, or not reporting box office totals at all. V/H/S 2 barely passed $21k in the hands of Magnolia, a far cry from how it's predecessor did. Again these films often performed quite well digitally, but for the festival that launched the Saw franchise, none of the entries really made a dent.
We Are What We Are (EOne) is the only Midnight film to pass $50k. Kink, which The Film Collaborative is handling for festivals, was just acquired by MPI Media. Virtually Heroes has yet to make a deal.
PREMIERE FLOPS
Sweetwater, Big Sur, and Charlie Countryman all failed to make a dent at the box office and were either DIY or their distributor did not report the acquisitions price. Each had some form of star power and must be huge disappointments for their financiers. The Look of Love also failed to register theatrically for IFC. The film was Day/Date and if any company can make money back on the digital it would be them. But it's far from what one wants to see for a seven figure acquisition.
PREMIERE BIG DEALS
Don Jon was bought for $4 Mil by Relativity Media with a $25 Mil P&A.  The film has failed to gross $25 Mil at the box office though it is the highest grossing film from last year's fest. Likely it will barely break even. The Way Way Back was the highest selling direct acquisition at the fest, bought for an estimated $9.75 mil for North American rights and several other territories, but the P&A is unknown. The film exceeded $21 Mil making it ultimately a modest performer for Fox Searchlight though it far outshined previous acquisitions, Stoker and The East, which they acquired pre-fest and neither of which managed over $2.5 Mil.
SPC snagged Before Midnight and the film is the highest grossing of the trilogy with slightly over $8 Mil. It also was just nominated for an Oscar. Closing night film jOBS, on the other hand, only saw a 27% approval rating on Rotten Tomatoes, has a Razzie Award nod and their self financed release with Open Road failed to recoup their costs. Worldwide, the film has grossed almost $36 mil likely on the strength of the Ashton Kutcher name.
We're anxious to see how this year's crop performs in release. Already, one World Documentary film, Sepideh Reaching for the Stars, has launched simultaneously with its US premiere on iTunes in the US and Canada, which is a first.
Bryan Glick January 24th, 2014
Posted In: Distribution, Film Festivals, Theatrical
Tags: A Teacher, A24, Ain't Them Bodies Saints, Anchor Bay, Ass Backwards, Austenland, Before Midnight, Big Sur, Blue Caprice, C.O.G. Concussion, CBS Films, Charlie Countryman, Cinedigm, Computer Chess, Crystal Fairy, Don Jon, Emanuel and the Fishes, EOne, Escape from Tomorrow, Fox Searchlight, Fruitvale Station, Gravitas Ventures, Hell Baby, I Used to be Darker, IFC Films, Il Futuro, In A World, In Fear, jOBS, Kill Your Darlings, Kings of Summer, Kink, Kino Lorber, Magic, Magnolia, Metro Manila, Milkshake, Millennium, Mother of George, MPI Media, Newlyweeds, NEXT, Open Road, Oscilloscope, Pit Stop, Producer's Distribution Agency, Radius TWC, Relativity Media, Roadside Attractions, sales prices, Sepideh Reaching for the Stars, Sony Picture Classics, Sound City, Sundance narrative films, Sweetwater, The Lifeguard, The Look of Love, The Rambler, The Spectacular Now, The Way, This is Martin Bonner, Touchy Feely, Tribeca Film, Upstream Color, V/H/S 2, Virtually Heroes, Way Back, We are what we are, Well Go