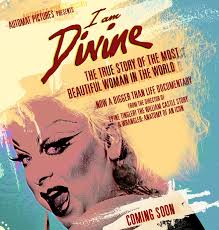 The Film Collaborative is a non profit member organization devoted to helping independent filmmakers become better educated about their marketing and distribution alternatives. Filmmakers may choose between various levels of membership that entitle them to incremental levels of service from a free level that allows for access to our monthly newsletter, blog and Digital Distribution Guide, to levels that include hours of customized consultation about their projects from our team of festival, digital distribution, online and social media marketing and graphic design specialists.
But we also take on a select group of films to actively participate in their self financed distribution from festivals to ancillary sales facilitation to handling limited theatrical releases. As always, we never take rights away from the filmmakers and they are active participants in their release.
Over the next few weeks, I will share details and testimonials from some of the films we've handled over the last 3 years in effort to clarify how we service independent films when we take them on as clients.
Today will feature director Jeffrey Schwarz's documentary film
I Am Divine
which saw its
VOD debut
on April 1. With TFC's help,
Divine
played in a whopping
160 festivals
around the world, garnering
6 figures in screening fees
. TFC also handled the film's limited theatrical release, securing over
50 cinemas
in the US and Canada, with the film held over for 3 weeks at the Roxy Theater in San Francisco, 6 weeks at Cinema Village in NYC, 4 weeks at the Downtown Independent in LA and 3 weeks at Bloor Hot Doc Cinema in Toronto.
At what stage in the production process was TFC consulted? 
JS
: "I had worked with TFC on my previous film
VITO
so I knew they would be able to help position the film properly. TFC helped secure our festival world premiere at
SXSW 2013
and guided us through the process of our international debut at
BFI Lesbian and Gay Film Festival
in London and the many, many festivals that followed."
What advice was sought from TFC and what ultimately happened with the release of the film? Basically what results were achieved with TFC's help?
JS
: "Aside from facilitating the festival screenings around the world, TFC also helped us secure international distribution in several territories. For busy filmmakers, knowing that a group of dedicated and knowledgable allies are working in your best interest is a godsend. TFC also booked the film in theaters around the country for our limited theatrical release. I AM DIVINE played in all the major American cities with great success."
TFC colleague, Bryan Glick, was responsible for booking the theatrical release and had this to say
BG
: "We never took out a single print ad in any city for the theatrical and still grossed over
$80,000 theatrically
. Since the launch of the theatrical release, the film's Facebook page went from over 26,000 fans to more than 44,000.
We were able to book a lot of cities because of strong festival performance. There were a few smaller markets that were not an option, but in those cities the festival fees were far greater than anything the filmmmaker would have pocketed from a theatrical run.
Yes, you cannot play Landmark Theatres if you screen at too many festivals, but we didn't even bother worrying about them. Instead we focused on venues with favorable terms who saw clearly the built in audience for the movie. We were able to get to over 50 engagements almost solely through booking independent art houses.
By not having to waste money on print ads, the theatrical was profitable for the filmmaker and it is still one of the highest grossing films from SXSW last year. Currently, Divine is in the top 10 docs on iTunes and the DVD pre order is in the top 20 docs on Amazon. This film could ultimately reach 300 festival and theatrical engagements."
Where can the film be seen now?
JS
: "I AM DIVINE had its VOD premiere on April 1st. The various international territories are gearing up for their releases as well."
Sheri Candler April 3rd, 2014
Posted In: Digital Distribution, Distribution, Facebook, Film Festivals, iTunes, Theatrical
Tags: BFI Lesbian and Gay Film Festival, Bloor Cinema, Bryan Glick, Cinema Village, client, documentary, Downtown Independent, Film Festivals, I am Divine, Jeffrey Schwarz, Jeffrey Winter, membership, Roxy Theater, screening fees, Sheri Candler, SXSW, testimonial, TFC, The Film Collaborative, Wolfe Releasing
by Orly Ravid
It is difficult to definitively explain what The Film Collaborative (TFC) does in a few sentences. Often, when asked for a company bio for a speaking engagement, we are asked to sum up in a few words, but here is the thing…we do different things for different films and that is what makes this non profit company devoted to independent film distribution different. We are a membership organization and we offer a menu of services that are separately available.  For our members, we are largely an educational and informational organization. We will work with any film/filmmaker to provide consultation and educational resources which are included in our membership fees.
We can provide services such as: worldwide festival distribution, worldwide sales, domestic sales, worldwide direct digital, domestic theatrical, limited domestic educational distribution, grassroots / social network marketing services, and contract negotiation services. These are all subject to additional fees so the filmmaker must have significant budget to allow for the labor and expenses incurred and our acceptance depends on the workload currently undertaken by the company.
We also serve in a sales agent capacity with SOME films. Due to this dual nature (educational and service oriented), we are very discerning about the films we take on in this capacity. We can work on any aspect of distribution, but with a strong emphasis on direct distribution being part of  your overall distribution strategy. We can connect you with service providers/buyers we think are right for your film, and ones we trust and recommend, but WE NEVER OWN YOUR RIGHTS and filmmakers can cancel the service at any time. This clearly sets us apart from other sales agents and can be confusing to those who are accustomed to typical sales agent arrangements. The deals we make are almost always between the buyer and the filmmaker. The only exception to this are bulk deals whereby doing the deals individually is just tortuous for all involved.  We are very boutique in our sales agent offerings, not wanting to disappoint or take on more than we can handle. If we don't think a title is suited to our strengths and our mission to offer quality films of artistic merit with strong distribution potential, then we don't take them on for sales representation. Which brings us to merit…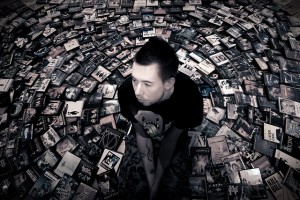 Not all films will have distribution potential, not all films are good, not all films have an audience, or not a significant one. There, we said it! Time and again we see filmmakers willingly, enthusiastically going into debt, either raising money from investors or credit cards and coming to us for help in getting their creations out into the world. Sometimes those creations just won't have a life out there and no matter what is spent in time or money, a significant audience won't be found. We drill down into every member's film in order to give the best assessment, but there are times when the prognosis is not favorable to the kind of success they are seeking.
For members' films, we remove our  personal tastes from the equation and try our best to determine WHO in the world would be enthusiastic for the film and how many such folks are out there? And where are they? And can they be reached given the resources available? When you made the film, were you thinking of an audience?  When you came to us expecting the film to: get TV sales, international sales, a nice Netflix fee, a theatrical release, a theatrical even after you did a DIY DVD and iTunes release, were you basing that on another film that is similar? Do you understand the decision making process involved in the buying of films for release? Was any research at all conducted BEFORE the production started? With the amount of information on our site and thousands of others online, there is no longer an excuse for not knowing the answers to these questions well before a production starts.
I am starting to want to be the tough love nursemaid and say we don't want your babies to be orphans. Filmmakers now have to educate themselves a bit before conception and well before giving birth so they will be able to  cover all the rearing their film baby is going to need to claw its way through the mobs of other film babies, their TV siblings,  Webcontent cousins, and the rest of their multimedia distraction family. As with conceiving real babies, it is all fun and games until the reality of raising a child sets in. You need to be fully prepared for the long haul.
We have information, we keep up with the current shifting sands of distribution, we receive opportunities because we represent quality films, we have contacts, years of expertise, we're friendly, we're not gonna f*ck you over, but we cannot save every film from oblivion nor can we convert every film into a success however you define it.  So much of that has to start with you, being clear and honest with yourself, before you say "action".
photo credit: Adam Foster | Codefor
Orly Ravid August 8th, 2012
Posted In: Digital Distribution, Distribution, International Sales, Marketing
Tags: artistic merit, consultation, Digital Distribution, direct distribution, educational resources, festival distribution, film distribution, film sales, independent film, non profit, sales agent, TFC
Cable VOD likes films with a theatrical profile. VOD is very marquee (name) driven and genre driven. Its marketing effort is limited, hence the need to have films with a recognizable name in the marketplace or with recognizable "stars". Regarding Day and Date, cable operators like to note that the film is in theatres while it's on VOD. In the past, Comcast had asked for a 90 – 120 day window ahead of all digital distribution, but is now sometimes doing Day and Date releases.  It depends on the film, the platform, the distributor, and the campaign.
Orly Ravid July 6th, 2010
Posted In: Comcast, Digital Distribution, Distribution Platforms, Marketing
Tags: Day and Date, TFC, The Film Collaborative, VOD
From a revenue-generating point of view, at present, those who deal in the space will tell you that iTunes is the #1 platform; Hulu is working well for some but not for all; and that Netflix's "Watch Now" is starting to show promise but one's film needs to be on DVD with them too and be somewhat in demand. Some platforms are subscription based, some are transactional, and some are ad-tagged revenue-based. And sometimes a hybrid of the two not is only a doable solution but actually an ideal one, especially for smaller special-interest films.
Much of this information can be found within our Digital Distribution Guide, available to our members. For this week, you can gain access to the full Guide by contributing $35 to our IndieGoGo campaign.
Orly Ravid July 1st, 2010
Posted In: Digital Distribution, Distribution Platforms, Hulu, iTunes, Netflix
Tags: digital distribution guide, DVD, Hulu, independent film, iTunes, Netflix, revenue, TFC, The Film Collaborative
Some platforms can be accessed via Self Distribution (e.g. Youreeeka or Maxcast) while others can only be accessed via an aggregator (e.g. Netflix, and iTunes, which at the moment is by far the greatest revenue generating platform in the digital distribution space). Some aggregators are better than others and some distributors and aggregators take lower fees than others. Choosing the best platform/portal for your film must be done with care and must also take into account the type of film it is and its overall release plan.
Much of this information can be found within our Digital Distribution Guide, available to our members. For this week, you can gain access to the full Guide by contributing $35 to our IndieGoGo campaign.
Orly Ravid June 30th, 2010
Posted In: Digital Distribution, Distribution Platforms
Tags: Digital Distribution, digital distribution guide, independent film, indiegogo, iTunes, Maxcast, Netflix, self distribution, TFC, The Film Collaborative, Youreeeka
A good thing to find out is the extent to which any given platform or distributor licensing to platforms have marketing tools and/or commitments in place. Will doing a deal with them be like having your film in the basement of a crap dvd store in a strip mall in Iowa (no offense to Iowans), or, will it be like having it on the shelves facing out in a big chain with some advertising, or will it be somewhere in between? Not all distributors and aggregators market films well or even at all so choose carefully or have a back-up marketing plan.
Much of this information can be found within our Digital Distribution Guide, available to our members. For this week, you can gain access to the full Guide by contributing $35 to our IndieGoGo campaign.
Orly Ravid June 28th, 2010
Posted In: Digital Distribution, Distribution Platforms
Tags: Digital Distribution, digital distribution guide, digital platforms, independent film, indiegogo, TFC, The Film Collaborative
In this tidbit series, we hope to give good insight into the world of digital distribution in a way that is helpful to the filmmaker.
Digital platforms should be treated like online visual media stores, not distributors. For this reason, one should be very mistrustful if a company asks for exclusive license rights. Even when dealing with aggregators, they should only have exclusive rights to get the film onto specific platforms and at most they can ask you to follow specific windows in handling other platforms (By way of comparison, such a request from a brick-and-mortar video store such as Blockbuster would be occasional at best, and then they would pay a lot for that and it would only be for a short window of time, such as six (6) months).
Much of this information can be found within our Digital Distribution Guide, available to our members. For this week, you can gain access to the full Guide by contributing $35 to our IndieGoGo campaign.
Orly Ravid June 27th, 2010
Posted In: Digital Distribution, Distribution Platforms
Tags: Digital Distribution, digital distribution guide, digital platforms, independent film, indiegogo, TFC, TFC tidbit of the day, The Film Collaborative