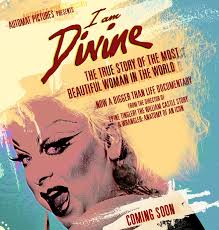 The Film Collaborative is a non profit member organization devoted to helping independent filmmakers become better educated about their marketing and distribution alternatives. Filmmakers may choose between various levels of membership that entitle them to incremental levels of service from a free level that allows for access to our monthly newsletter, blog and Digital Distribution Guide, to levels that include hours of customized consultation about their projects from our team of festival, digital distribution, online and social media marketing and graphic design specialists.
But we also take on a select group of films to actively participate in their self financed distribution from festivals to ancillary sales facilitation to handling limited theatrical releases. As always, we never take rights away from the filmmakers and they are active participants in their release.
Over the next few weeks, I will share details and testimonials from some of the films we've handled over the last 3 years in effort to clarify how we service independent films when we take them on as clients.
Today will feature director Jeffrey Schwarz's documentary film
I Am Divine
which saw its
VOD debut
on April 1. With TFC's help,
Divine
played in a whopping
160 festivals
around the world, garnering
6 figures in screening fees
. TFC also handled the film's limited theatrical release, securing over
50 cinemas
in the US and Canada, with the film held over for 3 weeks at the Roxy Theater in San Francisco, 6 weeks at Cinema Village in NYC, 4 weeks at the Downtown Independent in LA and 3 weeks at Bloor Hot Doc Cinema in Toronto.
At what stage in the production process was TFC consulted? 
JS
: "I had worked with TFC on my previous film
VITO
so I knew they would be able to help position the film properly. TFC helped secure our festival world premiere at
SXSW 2013
and guided us through the process of our international debut at
BFI Lesbian and Gay Film Festival
in London and the many, many festivals that followed."
What advice was sought from TFC and what ultimately happened with the release of the film? Basically what results were achieved with TFC's help?
JS
: "Aside from facilitating the festival screenings around the world, TFC also helped us secure international distribution in several territories. For busy filmmakers, knowing that a group of dedicated and knowledgable allies are working in your best interest is a godsend. TFC also booked the film in theaters around the country for our limited theatrical release. I AM DIVINE played in all the major American cities with great success."
TFC colleague, Bryan Glick, was responsible for booking the theatrical release and had this to say
BG
: "We never took out a single print ad in any city for the theatrical and still grossed over
$80,000 theatrically
. Since the launch of the theatrical release, the film's Facebook page went from over 26,000 fans to more than 44,000.
We were able to book a lot of cities because of strong festival performance. There were a few smaller markets that were not an option, but in those cities the festival fees were far greater than anything the filmmmaker would have pocketed from a theatrical run.
Yes, you cannot play Landmark Theatres if you screen at too many festivals, but we didn't even bother worrying about them. Instead we focused on venues with favorable terms who saw clearly the built in audience for the movie. We were able to get to over 50 engagements almost solely through booking independent art houses.
By not having to waste money on print ads, the theatrical was profitable for the filmmaker and it is still one of the highest grossing films from SXSW last year. Currently, Divine is in the top 10 docs on iTunes and the DVD pre order is in the top 20 docs on Amazon. This film could ultimately reach 300 festival and theatrical engagements."
Where can the film be seen now?
JS
: "I AM DIVINE had its VOD premiere on April 1st. The various international territories are gearing up for their releases as well."
Sheri Candler April 3rd, 2014
Posted In: Digital Distribution, Distribution, Facebook, Film Festivals, iTunes, Theatrical
Tags: BFI Lesbian and Gay Film Festival, Bloor Cinema, Bryan Glick, Cinema Village, client, documentary, Downtown Independent, Film Festivals, I am Divine, Jeffrey Schwarz, Jeffrey Winter, membership, Roxy Theater, screening fees, Sheri Candler, SXSW, testimonial, TFC, The Film Collaborative, Wolfe Releasing
HELLO SXSW! It's hard to believe that it's been a whole year since SXSW 2013. The film festival (and all the other things that happen) has consistently been on the cutting edge of distribution options. It is truly a one of a kind festival for a number of reasons and while they won't pay for filmmaker travel, they do provide huge opportunity for the savvy filmmaker.
With 125+ films and the literally hundreds of panels, it can be daunting trying to get the attention of eyeballs. That said, over 2/3 of the films that world premiered here last year have secured some form of domestic distribution (on par with Tribeca and second only to Sundance).
The Film Collaborative world premiered I Am Divine at the festival last year and our release strategy is a prime example of how the fest can be a launching pad. The film went on to play over 200 festivals in less than a year (more than any other film in the world) racking up screening fee revenue. TFC also managed its theatrical release starting last October. The entire operating budget for the theatrical release was less than $10k and the film has grossed over $80,000 theatrically to date. As impressive as that is, the festival revenue surpassed the theatrical total. Meanwhile, despite never paying for a single print ad, we just passed our 50th theatrical engagement. The film has almost 40,000 Facebook Fans and will be released on DVD/Digital in April through Wolfe Releasing, and a TV premiere is scheduled for October.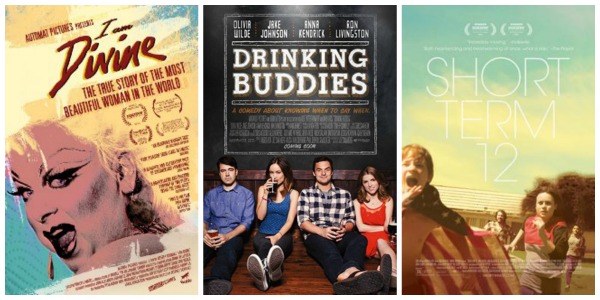 SXSW produced two clear narrative breakouts last year, neither from a first time filmmaker. Joe Swanberg's Drinking Buddies was a day and date release and managed to gross $300k+, his highest grossing film to date. It has chartered quite well on iTunes and other digital platforms and is likely quite profitable for Magnolia (hence why they acquired Swanberg's follow up out of Sundance this year).
The other narrative breakout was the critically acclaimed Short Term 12. Sundance's loss was SXSW's gain and the film grossed over $1 million at the US Box Office, won multiple audience and jury awards and is the highest grossing film ever for Cinedigm. The film has been in theaters non stop for over ½ a year!
12 O'Clock Boys was released day and date and is Oscilloscope's highest grossing release in over a year. It also topped iTunes and, to date, the film has managed over $80k in revenue. In fact, the day and date strategy has not appeared to hurt other top performing SXSW Docs.
Magnolia grossed $138k with Good 'Ol Freda  Also passing the $100k mark was Spark: A Burning Man Story. The film managed over $120k with a self financed theatrical handled by Paladin. What stood out wasn't the total, but the fact that 70%+ came from Tugg Screenings!  FilmBuff handled the digital rights where the doc performed equally as well.  Meanwhile IFC's The Punk Singer was a more standard release, but still a solid success passing the $120k gross mark.
Fall and Winter, Euphonia  and Some Girls all opted for digital releases via the newly established Vimeo on Demand service. This year, Vimeo is investing $10,000,000 into its service and offering $10,000 minimum guarantees in exchange for an exclusive digital distribution window to any film that has premiered at one of the 20 leading global film festivals throughout 2014. Filmmakers also may apply for marketing support. The huge thing though is that the filmmaker gets to keep 90% of the revenue, which is far better than any other notable digital platform.
Also popular amongst the filmmakers was FilmBuff. No fewer than eight world premieres were distributed digitally by them. A few of those films also had small DIY theatrical releases.
It should be noted that DIY releases cost money which might be a problem for those who did not budget ahead of time for such a release. However, cash strapped filmmakers  have raised DIY funds via Kickstarter to aid in such releases. TFC helped Big Joy: The Adventures of James Broughton raise over $50k. Loves Her Gun, This is Where We Live, and Love and Air Sex (AKA The Bounceback ) all raised distribution funds via crowdfunding.
Netflix took The Short Game as their first documentary acquisition and the film had a modest theatrical run via The Samuel Goldwyn Company. Pantelion passed $50k with Hours which has been a top digital performer following the death of its star, Paul Walker. First Run Features is approaching $40k with Maidentrip and companies like IFC, Magnolia, Oscilloscope, Breaking Glass, FilmBuff, and Variance all took multiple films.
On the TV side, SXSW films have premiered on Al Jazeera, CNN, Showtime, PBS, and VH1. Many of those films had some form of theatrical too. Documentaries continue to be the bulk of the festival highlights though the top two grossing films were narratives. The festival is second only to Sundance for world premiering a doc.
As we look to what the 2014 crop will offer, there are already some game changing situations. BFI is repeating their marketing match offer of up to $41k  for any distributor who acquires one of their five UK based SXSW premiere films for distribution. As pointed out earlier, Vimeo's offer extends beyond SXSW to 19 other upcoming festivals. I encourage you to keep an open mind and craft your film strategies now! The $10K MG that Vimeo offers for such a short exclusive digital window (plus you get to keep 90% of any revenue after the MG is recouped!) is better than many advance offers made by lower profile distributors. You can always pull your title off after the MG is recouped and seek more traditional distribution routes as Cinemanovels did out of Toronto last year. 
SXSW is a great place to showcase your film, but without a formal market and with all the craziness that surrounds the festival from the interactive and music sides, it is unlikely that seven figure deals will pop up like they do at Sundance. Despite this, deals are still made, some choose to go into the DIY space and a few (like our release of I Am Divine) succeed in both arenas. The possibilities are endless.
Bryan Glick March 10th, 2014
Posted In: Distribution, Film Festivals, iTunes, Netflix, Theatrical, Uncategorized, Vimeo
Tags: 12 O'Clock Boys, BFI, Bryan Glick, crowdfunding, DIY release, Drinking Buddies, I am Divine, Short Term 12, SXSW, The Film Collaborative, Vimeo
New services and new thinking finally are starting to take hold at major festivals and in the independent film world in general. Productions that can bring donation money, matching funds and/or strong promotional partners to the negotiating table have an advantage when it comes to landing significant distribution.
-At Sundance, the BFI offered up to $51k in matching funds to help market the US distribution of their 3 funded films in the festival.
-At Toronto (TIFF), Vimeo offered a $10k advance for world premiere films that gave them a 30 day exclusive streaming VOD window. 13 films accepted the offer and have started to  premiere on the service.
–Linsanity, Big Joy: The Adventures of James Broughton, Love and Air Sex (AKA The Bounceback), Before You Know It, Citizen Koch have all raised distribution funds on Kickstarter and are using those funds for risk free theatrical releases.
While sales deals lagged at Sundance this year, all 3 BFI funded films secured distribution. Those films are the only World Dramatic and World Doc titles that have sold since the festival. The clear advantage of offering marketing dollars coupled with the ease of selling English dialogue to an American cinema audience attracted 3 smaller distributors to make early buys they may not have otherwise and guaranteed US distribution for films that may not have found it. It's hard to argue with free marketing money and support from the country of origin. Though $51k is unlikely to make much of a difference to sway a major studio interested in wide release films,  DISTRIBUTION INCENTIVES certainly won't hurt the chances of a deal because everybody wins in that scenario.
Also coming out of Sundance, Strand Releasing snagged Lilting, the newly formed Amplify made their first acquisition ever with God Help the Girl and Drafthouse Films caved in to 20,000 Days on Earth.  Let's take a closer look at these three distributors.
Strand Releasing put 11 films into theaters last year and only 1 grossed over $50k.
Amplify is new to the game, but not really. Variance has been putting DIY/service releases into theaters for a while. Half their films last year grossed under $60k.
Drafthouse Films released 6 movies last year. Of those, 2/3 did not gross over $50k
Obviously, some of the films make much more in the digital marketplace after their theatrical release (or in some of these cases, during the release as many are day and date), but the point can't be lost. Incentives really do attract distribution attention. They are like coupons for distributors and help to reduce risk.
I can bet you right now that there are dozens of filmmakers who are kicking themselves for turning down Vimeo's offer at TIFF. Especially since the offer didn't interfere with distribution offers for a film like Cinemanovels, that made an agreement for a traditional US distribution deal on top of their $10k advance from Vimeo.
Looking at the filmmakers who have used Kickstarter to secure funds for distribution, there is a wide range in how the films performed and a few have yet to be released, but they effectively created a risk free theatrical model. Their distribution funding was donated, there is no investor to repay so they can keep the revenue. I feel comfortable saying that in almost every case, each film will make more money than they would have in a traditional theatrical distribution arrangement. Very smart!
As I get ready for the "spam on steroids" that is SXSW, I encourage filmmakers to think of what they can offer that will make their films an attractive buy. There are so many events and screenings at any given time, it's impossible for an organization like ours to cover them all, but if I know a film has incentives in place, it makes a huge difference when I prioritize my schedule. The film market is no different than any other business. Your film is a commodity and making a good product isn't enough. You have to come to the table with something else to offer. Don't wait until it's too late. Don't risk having a premiere with no incentives in place.  Strategize now! Get partners on board, build relationships with an audience, raise extra funding through crowdfunding (this brings money AND an audience to the table) and show you know the market for and business of your art.
Bryan Glick February 26th, 2014
Posted In: crowdfunding, Distribution, Film Festivals, Theatrical, Vimeo
Tags: crowdfunding, distribution, independent film, Kickstarter, Sundance, SXSW, Toronto International Film Festival
TFC is stoked to be at SXSW 2013! In preparation of this year's festival, we've taken a good look at how films performed that premiered at the festival last year. Always good to know a few facts.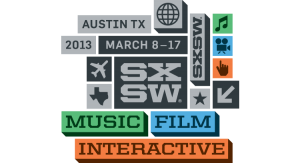 This is the only major film festival in the US that is a FOR PROFIT.  As of this writing, it is also the only one that does not provide grant and/or distribution support directly to at least some of their films. In addition, the festival coincides with a tech conference where companies like Twitter were launched and it is the largest music festival in the United States.  All of the above can make it very easy for films to get lost in the shuffle.
With all that said, slightly over 2/3 of films that world premiered at the festival last year secured some form of domestic distribution. While these numbers might seem bleak, they aren't as bad as they appear.   Noticeably absent from last year's list are the big indie players like SPC, Focus Features and TWC. These companies often exhaust their funds at Sundance and EFM looking for bigger tent-pole releases. Still the festival is one of the best launching pads for an indie film in North America. IFC, Magnolia, Factory 25, Phase 4, Go Digital, Anchor Bay, Cinedigm, and Snag Films all acquired multiple films. I expect many of these companies to be in play again this year as well as a lot of distributors that were outbid on films during the buying frenzy at Sundance this year.
From last year's premiere crop that were not studio releases, there have been three films that have grossed over $100,000 in domestic box office (though I expect one more to reach that mark).  Roadside Attractions acquired rights to Blue Like Jazz before the festival and the film has far and away the highest grossing theatrical revenue with $595,018 for 8 weeks on a max screen count of 136 . The film notably raised $345,992 on Kickstarter, almost 3x its stated goal. Adapted from Donald Miller's memoir, the film came with a large fan-base already attached and was widely supported by the Christian community. Take heed of this fact!
PDA self-released the child chess documentary Brooklyn Castle after raising funds via Kickstarter. The film also sold remake rights for a TV series. To date it has grossed slightly over $200,000 after 11 weeks in theaters with a max screen count of 13 which, while out performing all other documentaries from the festival, makes it the lowest grossing PDA release.
Beware of Mr Baker, meanwhile, has become something of a surprise hit and just passed the century mark at the box office. It is now available on iTunes where it is in the top 100. A little under ½ the film's tally came from one theater in NYC. So far, it has played 12 weeks in a maximum of 15 theaters. This doc is exactly reflective of the film one expects to see at the festival. It is a music focused film with a young director and edgy subject matter. Snag Films holds all digital rights to the film. This is notably much better than fellow Snag Films doc, Decoding Deepak, which reported opening weekend grosses of $9100 on 3 screens and quickly faded out of the theater. Both have most likely done solid numbers on digital platforms as marquee titles for Snag.
Like Blue Like Jazz, Fat Kid Rules The World was massively successful on Kickstarter raising $158,000 for its theatrical release. Matthew Lillard made his directorial debut with this film based on an award winning book that has many shades of his punk music upbringing. The film's production budget was reportedly $750K. However, the film only grossed $41,457 in a one week run according to reported theatrical box office numbers. The theatrical consisted of a dozen cities with additional screenings supported by TUGG. It was released in partnership with Arc Entertainment.
Music Box Films has steered Starlet to over $88,000 with the film still playing in theaters, but near the end of the run. So far it played 12 weeks at a max screen count of 10. While not great numbers, the film about a unique friendship between an elderly recluse and a young porn star features real sex, which made it inaccessible to a number of theaters. Also still in theaters is the doc Gregory Crewdson: Brief Encounters about the notorious photographer. Zeitgeist keeps slowly adding dates and the film has steadily passed the $50k mark after 17 weeks with a max screen count of 3.
Performing on a smaller level were some well received documentaries. Oscilloscope's Tchoupitoulas with $19,375 after 5 weeks on a max of 6 screens and Samuel Goldwyn's Waiting for Lightning which got only $21,577 for one week on 11 screens.
On the narrative side, Cinedigm took horror film and midnight audience award winner Citadel to $13,377 in theaters for 9 weeks on a max of 7 screens and Red Flag Releasing handled the theatrical for the long delayed Duplass brothers film The Do-Decca Pentathlon. That film grossed $10,000 in its opening weekend on 8 screens and Fox Searchlight handled all other aspects of distribution.
TFC client Gayby was acquired for six figures out of the festival by Wolfe Releasing. The film grossed $14,062 from four screens and was the highest grossing gay comedy of the year. It played two weeks in Manhattan where it out-grossed all other films screening at The Cinema Village combined and later had a bonus run in Brooklyn. It also included a number of unique approaches. Most notably instead of a week-long theatrical in San Francisco, we held two special screenings at the Castro Theater. The gross for those screenings was higher than that of the entire run in the LA market. Though only out on DVD/Digital a few months, the film has already been profitable for Wolfe Releasing.
A lot of SXSW films embraced the youthful component of the festival and eschewed theatrical distribution entirely.
Documentaries: The Announcement, The Central Park Effect (Music Box has DVD rights), Uprising: Hip Hop & The LA Riots, and Seeking Asian Female premiered on ESPN, HBO, VH1, and PBS respectively.
Booster is available for download on iTunes/Amazon. Daylight Savings did a DIY digital, Extracted was released on digital platforms courtesy of Go Digital and Anchor Bay acquired The Aggression Scale, but opted to go straight to DVD.
Factory 25 just put Pavilion into release. They released The Sheik and I at the end of 2012, but did not report grosses. It played in four theaters with only Seattle lasting more than a week.
3,2,1…Frankie Go Boom (Phase 4),The Tall Man (Image), $ellebrity (DIY), King Kelly (Go Digital) and The Jeffrey Dahmer Files (IFC Midnight) also opted not to release grosses and all were out of theaters in a week (except for King Kelly which lasted 2) with a tally of under $10,000 likely for each. A few of these are in Amazon Instant Video's top 25 list though.
Funeral Kings (Freestyle) and Beauty Is Embarrassing (DIY) did not release grosses, but played in far more theaters. The latter likely finished comfortably over $25,000. Kings is in the top 100 list on iTunes.
Meanwhile, several films failed to break $10k. Notably, they are all non-competition narrative films. All except for The Last Fall had rotten ratings on rottentomatoes.com, many below 10%. Perhaps they fared much better on digital and VOD for which numbers are not available.
These films included Crazy Eyes, bought pre fest by Strand Releasing and grossed $6,106 on 5 screens in 3 weeks. Cinedigm's In Our Nature, a family drama starring Zach Gilford, Jena Malone, John Slattery, and Gabrielle Union grossed $6,543 in 2 weeks on 1 screen. The critically panned Magnolia comedy Nature Calls grossed a paltry $646 on 2 screens in its entire run. The Last Fall, a life-after-football drama, only reported its opening weekend gross of $6,100 on 1 screen.  Of these films, it came the closest to covering basic costs of a theatrical run.
Millenium Entertainment dumped comedy The Babymakers into the marketplace on 11 screens where even with the help of TUGG it only amassed $7,889. Anchor Bay's generic horror film, Girls Against Boys, grossed $7,529 and went right to digital and VOD after 1 week in theaters. However, it is one of the top 100 horror films in DVD and Amazon instant video. They acquired the film for seven figures! Rec 3: Genesis, the third film in this successful horror series, was pre bought by Magnolia and lasted 4 weeks in theaters, but never had a PSA over $1k and bowed out at $9,600.
In the yet to be released category– IFC's jury winning narrative film Gimme the Loot will be released March 22.  Phase 4 is sitting pretty on the audience award winning Eden and See Girl Run. Tribeca has Somebody Up There Likes Me queued for VOD release on March 12. Magnolia just bought Big Star which screened as a work in progress at the fest. Small Apartments bought by Sony Pictures Worldwide is also waiting in the wings for release sometime in 2013. Factory 25 has Sun Don't Shine geared up for April 29 release.
BONUS TIDBIT: KICKSTARTER
At least 20 films at SXSW this year raised funds on Kickstarter. That is slightly more than 15% of the films playing at the festival. 22 features from last year's festival used Kickstarter with a number of those campaigns held post fest. I anticipate this year's fest to ultimately have over 30 feature films using the crowdfunding platform. Obviously crowd-funding is a huge boost for indie filmmakers as it provides the luxury of not having to worry about paying back investors. And this list does not include films that have used other sites like Indiegogo…In no particular order…
Mr. Angel 12 O Clock Boys, Improvement Club, Continental, Linsanity, Swim Little Fish Swim, Big Joy (x2), Our Nixon, Good Ol' Freda, I Am Divine, Good Night, Fall and Winter, Medora, Maidentrip, White Reindeer, Bayou Maharajah (x3), All the Labor, This Ain't No Mouse Music!, The Punk Singer, Finding the Funk
From last year's festival, the list of Kickstarter funded films include ½ of the competition titles: Gayby, Gimme The Loot, Booster, The Taiwan Oyster (x2), Bay of All Saints, Seeking Asian Female, Welcome to the Machine, and The Jeffrey Dahmer Files,  and also Girl Walk/All Day, Brooklyn Castle (x2), Pavilion, The Last Fall, Blue Like Jazz, Fat Kid Rules The World, Beauty is Embarrassing, Code of the West, Tchoupitoulas, Leave Me Like You Found Me, La Camioneta, Electrick Children, Wonder Women! The Untold Story of American Superheroes (x2), Trash Dance (x2)
Bryan Glick March 8th, 2013
Posted In: crowdfunding, Digital Distribution, Distribution, Film Festivals
Tags: Beware of Mr Baker, Blue Like Jazz, Brooklyn Castle, Bryan Glick, Film Festivals, Gayby, independent film, Kickstarter, Roadside Attractions, SXSW, The Film Collaborative, Tugg
by Bryan Glick
Sandwiched in between SXSW and Cannes, it is very easy to dismiss or overlook the Tribeca Film Festival. Yet, last year's crop of films included the world premieres of two of the highest grossing documentaries of 2012 Bully and Jiro Dreams of Sushi.  However, most buyers seemed much more hesitant to strike this year.
Part of the issue is that Tribeca Films went all out acquiring The Giant Mechanical Man (starring Jenna Fischer and Chris Messina), Sleepless Night (France, estimated budget €2.5m) , Struck By Lightning (with Christina Hendricks and Dermot Mulroney), Booker's Place: A Mississippi Story (documentary), War Witch (Canada, estimated budget $3.5m), Resolution (estimated budget $1m), Side By Side (documentary, produced by Keanu Reeves)  and Death of a Superhero (Germany/Ireland, estimated budget €3.8m) (The latter two premiered at Berlin and TIFF), so most major buyers settled for one title or none at all.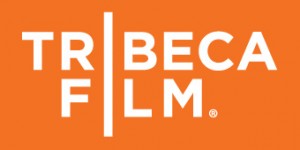 Outside of Tribeca Films, Sundance Selects and IFC Midnight were among the most active buyers. The latter took US rights to the world premiere Replicas (Canada with Selma Blair and Joshua Close)  and US and UK rights for As Luck Would Have It (Spain with Salma Hayek)  which premiered at Berlin.  Meanwhile, their sister division, Sundance Selects, went for North and Latin America, UK, and Scandinavia rights to  The Flat (Germany, documentary) and also grabbed the best narrative film winner Una Noche (US/UK/Cuba with Dariel Arrechaga) for North America.  In addition, the fest also hosted the North American premiere of Beyond the Hills (Romania)  which they acquired out of Berlin.  IFC got in the game with US rights for Knife Fight (Sweden with Jennifer Morrison and Carrie-Anne Moss, estimated budget $7m).
The only other distributor to acquire multiple films was Film Buff. They secured digital distribution rights to Knuckleball! (documentary) and US rights to The Russian Winter (US/Russia, documentary)
The star studded Revenge for Jolly (with Elijah Wood, Ryan Phillippe & Kristen Wiig) got US and Canada covered courtesy of Sony Pictures Worldwide and the festival award winning The Revisionaries (documentary) was acquired for North America by Kino Lorber.  Cinedigm continued its banner year with US rights to Don't Stop Believin': Everyman's Journey (documentary about the band Journey who hired their new lead singer via Youtube). Another company making their presence known was, Entertainment One, who couldn't resist getting  North American rights for Freaky Deaky (with Christian Slater, Crispin Glover and Michael Jai White, estimated budget $10m). Meanwhile, Strand Releasing paid six figures for North American rights to Yossi (Israel, estimated production budget $500K), continuing a very effective partnership with the popular Israeli filmmaker Eytan Fox. Other films to sell include Whole Lotta Sole (UK, with Brendan Fraser and Colm Meaney) which went to Arc for near seven figures, Room 514 (Israel) was bought for North America theatrical by Film Movement, and Unit 7 (Spain, estimated budget €3.5m)  which sold for US Pay TV and VOD to HBO.
Presently, the Tribeca festival arguably does a better job serving as a platform for films that have already been seen elsewhere or have distribution in place. Films that had North American or world premieres, but were bought before the fest include Magnolia's Jack and Diane (with Juno Temple and Kylie Minogue), a partnership that featured sports themed documentaries sponsored by ESPN Films with Broke, Benji, and Town of Runners,  The HBO Doc release One Nation Under Dog, the Netflix exclusive documentary The Zen of Bennett (about singer Tony Bennett), Cinema Guild's "Planet of Snail (Finland/Japan/Korea),  and Fox Searchlight's box office bomb Lola Versus (with Greta Gerwig and Bill Pullman) which to date has grossed just barely over $250,000 theatrically in North America. Two special release docs Wagner's Dream (NCM Fathom Events) and Queen: Days of Our Lives (Eagle Rock Entertainment) were also a part of the slate. Another film to sell before the festival was the Morgan Spurlock documentary Mansome, which Paladin acquired for US Theatrical. It has since grossed a very wimpy $36,280 showing that the days of, "Super Size Me" have long since passed.
FINAL THOUGHTS: Several of these deals have only taken place in the past few weeks (though the fest was back in April) and there were fewer than five deals to report during the festival. There is still a lot of value to screening at Tribeca, but it seems it serves more as a pre-launch into the Cannes market. With Tribeca Films buying so many films both before and after the festival, it raises the question of what is there for other buyers? They have also yet to have a film that has broken out both theatrically and on VOD though "Struck by Lightning" has real potential to do strong business.
Conspicuously absent this year was Magnolia Pictures, Oscilloscope, and The Weinstein Company. All of them are based in Manhattan and TWC and Magnolia struck documentary gold with films they bought at last year's festival. It is doubtful that any of them would jump into the fray at this point, but it does seem to hint that the commercial prospects for films this year at the festival were not perceived to match those of last year's slate. The festival still has to figure out how to excite the industry in NYC and convince them that they should go to a festival in their own town.
All that said though, the amount of deals shows that the festival is an increasingly good alternative to Sundance and potentially even SXSW.
ADDITIONAL FESTIVAL DEALS
Since the last blog posts about SXSW and Sundance there are a few more deals to report and some DIY movement.
-Sundance saw a number of films announce deals or DIY  plans in the past month.
-Wolfe Releasing secured US DVD/VOD rights to the Sundance documentary Love Free or Die.  In addition and in partnership with Wolfe, Kino Lorber will handle the film for educational/non-theatrical screenings. It will have its television premiere on PBS stations nationwide as part of the series "Independent Lens."
– Fellow US Documentary competition title A Place At The Table (It was called "Finding North" At Sundance) was acquired for the US by Magnolia Pictures. They will release in partnership with Participant Media. The deal was negotiated by Josh Braun of Submarine Entertainment.
-Drafthouse films went for Wrong and will release the film in North America in 2013. It is only the third World Dramatic film to get distribution in the states from this years festival.
-Kimstim Films will be releasing Bestiaire theatrically starting October 19th. This makes it the second of the New Frontier films to secure a theatrical release this year.
-Grand Jury Prize winning documentary The House I Live In will be released theatrically by Abramorama with guidance by Cinetic. Snag films has acquired domestic distribution rights to the film.
-Earlier this month, world documentary competition film Big Boys Gone Bananas did a DIY theatrical, Oscar qualifying run in NY and LA.
There are still over two dozen films from this year's Sundance that have yet to sell or establish DIY distribution. Of those, almost half were in the world dramatic competition section. Still, when compared to other film festivals, its sales numbers are fantastic! Over ¾ of the films that premiered at the festival this year have been acquired or announced plans for DIY distribution.
On the SXSW front, IFC Midnight decided to stick its teeth into The Jeffrey Dahmer Files (Formerly called "Jeff"). They acquired both North American and UK rights. The deal was negotiated by Submarine Entertainment.  Producers Distribution Agency is betting on Brooklyn Castle which they will release in the US October 19th. Based on how their first three features The Way (BO gross $4.4m), Exit Through the Gift Shop (BO gross $3.2m) and Senna (BO gross $1.6m)  did this should be one of, if not the highest grossing film to come out of SXSW.  Finally, Tribeca Films could not say no to Somebody Up There Likes Me (with Nick Offerman). They took North American rights to the SXSW world premiere. The deal was negotiated by Gray Krauss Stratford Des Rochers LLP. Snag Films continues its best of fest approach and acquired domestic distribution rights to Grand Jury Prize documentary Beware of Mr. Baker Abramorama is handling the theatrical.
A full list of sales deals from Tribeca is listed below. Box office grosses and release dates are current as of August 19th.
Film
Company
Territories
Sales Company
Box Office/
Release Date
As Luck Would Have It
IFC Midnight
US and UK
Premiered at Berlin
Benji
ESPN Films
PRE FEST
Beyond the Hills
Sundance Selects
North America
Wild Bunch
Booker's Place: A Mississippi Story
Tribeca Films
North America
Greenberg Traurig, LLP
Broke
ESPN FILMS
PRE FEST
Death of a Superhero
Tribeca Films
             $607
Don't Stop Believin': Everyman's Journey
Cinedigm
US
Évocateur: The Morton Downey Jr. Movie
Magnolia
US
Submarine Entertainment
Freaky Deaky
Entertainment One
North America
Paradigm
Jack and Diane
Magnolia Pictures
Worldwide
Knife Fight
IFC
US
WME INDEPENDENT
Knuckleball
Filmbuff
Digital Distribution Rights
       September
let fury have the hour
paladin
lola versus
fox searchlight
acquired pre fest
$252603
Mansome
Paladin
US Theatrical
$36,280
One Nation Under Dog
HBO Doc Films
PRE FEST DEVELOPED
Planet of Snail
Cinema Guild
US
Bought out of IDFA
$7978
Queen: days of our lives
Eagle Rock Entertainment
PRE FEST ALREADY ON DVD
Replicas
IFC Midnight
US
Turtles Crossing LLC
Resolution
Tribeca Films
North America
XYZ Films
Revenge For Jolly
Sony Worldwide
US and Canada
UTA Independent Film Group
Room 514
Film Movement
North America
Side By Side
Tribeca Films
North America
Justin Szlasa and attorney Marc Simon
$6956
Sleepless Night
Tribeca Films
US
Bac Films
Struck By Lightning
Tribeca Films
US
Traction Media and ICM Partners
The Flat
Sundance Selects
North/Latin America, UK, Scandinavia
The Giant Mechanical Man
Tribeca Films
US
$7,396
The Russian Winter
Film Buff
US
The Visionaries
Kino Lorber
North America
           October
The Zen of Bennett
Netflix
 Exclusive
bought Pre fest
Town of Runners
ESPN Films
PRE FEST
Una Noche
Sundance Selects
North America
Unit 7
HBO
US Pay TV and VOD
Vicente Canales' Film Factory
Wagner's Dream
NCM Fathom Events and the Met
Screened with The Ring Cycle in May
War Witch
Tribeca Films
US
Premiered at Berlin
Whole Lotta Sole
Arc
US
Yossi
Strand
North America
Films Distribution partner Nicolas Brigaud-Robert
NB: In an effort to put these  films in a useable context for filmmakers/investors/distributors, we have provided information (when available) on country of origin, notable names involved, and estimated production budget. From this information, one can see where the sales trends seemed to be at the festival.
Orly Ravid August 22nd, 2012
Posted In: Distribution, Film Festivals, Theatrical
Tags: documentary, festival distribution, film distribution, foreign film, independent film, independent film distribution, independent film marketing, Sundance Film Festival, SXSW, theatrical release, Tribeca Film Festival
By Bryan Glick
Just because you didn't premiere at Sundance or Cannes doesn't mean you're out of luck. Though not living up to the sales quota of last year, there are two dozen premiere films from SXSW that have sold in the U.S. Here's a wrap up of the film sales from SXSW.
Anchor Bay stuck with their niche and took North American rights to two midnight entries Girls Against Boys and The Aggression Scale, while Cinedigm (who recently acquired New Video) went for U.S. Rights to In Our Nature and the midnight audience award winner Citadel. Pre-fest buys include Crazy Eyes which went to Strand Releasing for the U.S.  and Blue Like Jazz courtesy of Roadside Attractions. Blue Like Jazz was promptly released and has since grossed close to $600,000 theatrically in North America.  Lionsgate is handling DVD, VOD, and TV through their output deal. Meanwhile Crazy Eyes just started its theatrical run on two screens pulling in a little under $5,000 in its first week.
Millennium Entertainment took the gross out comedy The Babymakers and yet another midnight film, The Tall Man was bought for the U.S. by Imagine.  If you're a midnight film at SXSW, odds are things are looking up for you. The same could be said for The Narrative Spotlight section where two thirds of the films have since been acquired including The Do-Deca Pentathlon  taken by Red Flag Releasing and Fox Searchlight. Red Flag is handling the theatrical (The film grossed $10,000 in its opening weekend off of 8 screens) while Fox Searchlight will cover the other ancillary markets. The Narrative Spotlight Audience Award Winner, Fat Kid Rules the World was bought by Arc Entertainment for North America and Frankie Go Boom was the first film to reap the benefits of a partnership with Variance and Gravitas.  It will be released in the U.S. on VOD Platforms in September via Gravitas followed by a theatrical in October courtesy of Variance.
And though they did not premiere at SXSW, both Dreams of a Life and Electrick Children had their U.S. premieres at the festival and have since been bought.  U.S. rights to the documentary Dreams of a Life were acquired by Strand Releasing. Meanwhile, Electrick Children was snatched up for North America by Phase 4. Phase 4 also nabbed North American rights to See Girl Run.
Sony Pictures and Scott Rudin took remake rights to the crowd pleasing Brooklyn Castle while HBO acquired domestic TV rights to the doc The Central Park Effect.  Meanwhile, after showing their festival prowess with their success of last year's breakout Weekend (which was sold by The Film Collaborative's Co President, Orly Ravid), Sundance Selects proved they were not to be outdone and got the jury prize award winner Gimme The Loot for North and Latin America.  Fellow Narrative competition entry Gayby sold its U.S. rights to Wolfe Releasing, a low 6-figure deal. That deal was also negotiated by TFC's Orly Ravid. And not to be outdone, competition entry, Starlet rounds out the Narrative Competition films to sell.  It was acquired for North America by Music Box Films.
S2BN Films' Big Easy Express became the first feature film to launch globally on iTunes. It will be released in a DVD/Blu-Ray Combo pack on July 24th by Alliance Entertainment followed by a more traditional VOD/Theatrical rollout later this year.
Other key deals include Oscilloscope Laboratories acquiring North American Rights to Tchoupitoulas, Snag Films going for the US Rights of Decoding Deepak, Image Entertainment's One Vision Entertainment Label aiming for a touchdown with  the North American rights to The Last Fall and Factory 25 partnering with Oscilloscope Labs for worldwide rights to Pavilion.
Final Thoughts:  Thus far less than one third of the films to premiere at SXSW have been acquired for some form of domestic distribution. While that may seem bleak, it is a far better track record than from most festivals.  In The U.S., SXSW is really second to only Sundance in getting your film out to the general public. The festival also takes a lot of music themed films and more experimental projects with each theme getting its own designated programming section at the festival. Those films were naturally far less likely to sell. The power players this year were certainly Anchor Bay and Cinedigm each taking multiple films that garnered press and/or have significant star power. Other companies with a strong presence and also securing multiple deals were Strand Releasing and Oscilloscope.  Notably absent though is Mark Cuban's own Magnolia Pictures and IFC (Though their sister division Sundance Selects made a prime acquisition). Magnolia did screen Marley at the festival, but the title was acquired out of Berlin, and IFC bought Sleepwalk With Me at its Sundance premiere.
While it is great that these films will be released, it also worth mentioning what is clearly missing from this post. There is almost no mention of how much these films were acquired for. The fact is films at SXSW don't sell for what films at Sundance do and it is safe to assume that the majority of these deals were less than six figures with almost nothing or nothing at all getting a seven figure deal.
As for the sales agents, Ben Weiss of Paradigm and Josh Braun of Submarine were working overtime, with each negotiating multiple deals.
SUNDANCE UPDATE: Since the last Sundance post, there have been two more films acquired for distribution. Both films premiered in the World Documentary Competition. The Ambassador negotiated successfully with Drafthouse Films who acquired U.S. rights for the film which will premiere on VOD August 4th followed by a small theatrical starting August 29th.  Also finding a home was A Law in These Parts which won the jury prize at this year's festival.  Cinema Guild will be releasing the film in theaters in the U.S. starting on November 14th. 75% of the films in the World Documentary Competition now have some form of distribution in the US.
A full list of SXSW Sales deals from SXSW is listed below. Box office grosses and release dates are current as of July 12th.
Film
COMPANY
TERRITORIES
SALES COMPANY
Box Office/
Release
See Girl Run
Phase 4
North America
Katharyn Howe and Visit Films
Starlet
Music Box Films
North America
Submarine
The Babymakers
Millenium
US
John Sloss and Kavanaugh-Jones
Theatrical Aug 3rd
DVD Sept 10th
Citadel
Cinedigm
US
XYZ Films and
UTA Independent Film Group.
The Aggression Scale
Anchor Bay
North America Blu-ray/dvd
Epic Pictures Group
Girls Against Boys
Anchor Bay
North America
Paradigm
Tchoupitoulas
Oscilloscope
North America
George Rush
Gimme The Loot
Sundance Selects
North and Latin America
Submarine Entertainment
The Tall Man
Image Entertainment
US
CAA and  Loeb & Loeb
August 31st
Elektrick Children
Phase 4
North America
Katharyn Howe and Paradigm
Blue Like Jazz
Roadside
US
The Panda Fund
$595,018
Crazy Eyes
Strand
US
Irwin Rappaport
$4,305
In Our Nature
Cinedigm
US Rights
Preferred Content
Brooklyn Castle
Sony Pictures
Remake Rights
Cinetic Media
Scott Rudin
The Central Park Effect
HBO
US TV
Submarine Entertainment
Gayby
Wolfe
US
The Film Collaborative
The Do Decca Pentathlon
Fox Searchlight
North America
Submarine Entertainment
$10,000
Red Flag Releasing
Fat Kids Rules The World
Arc Entertainment
North America
Paradigm
Decoding Deepak
Snag Films
US
N/A
October
Big Easy Express
Alliance Entertainmnet
Worldwide DVD/VOD
Paradigm and S2BN
July 24th DVD/Blu-Ray
Big Easy Express
S2bn
Worldwide Itunes
Paradigm and S2BN
Available Now
The Last Fall
Image Entertainment
North America
N/A
Pavillion
Factory 25
Worldwide
N/A
Jan
Oscilloscope Labs
Frankie Go Boom
Gravitas
US Rights
Reder & Feig and Elsa Ramo
VOD Sept
 Variance
Theatrical Oct
Dreams of a Life
Strand releasing
US Rights
eone films international
Aug 3rd
Orly Ravid July 18th, 2012
Posted In: Distribution, Film Festivals, Theatrical
Tags: A Law in These Parts, Alliance Entertainment, Anchor Bay, Arc Entertainment, Ben Weiss, Big Easy Express, Blue Like Jazz, Brooklyn Castle, Bryan Glick, Cannes, Cinedigm, Cinema Guild, Citadel, Crazy Eyes, Decoding Deepak, Drafthouse Films, Dreams of a Life, Electrick Children, Factory 25, Fat Kid Rules the World, Fox Searchlight, Frankie Go Boom, Gayby, Gimme The Loot, Girls Against Boys, Gravitas, HBO, Image Entertainment, Imagine, In Our Nature, Josh Braun, Lionsgate, Millenium Entertainment, Music Box Films, Orly Ravid, Oscilloscope, Phase 4, Red Flag Releasing, S2BN Films, Scott Rudin, Snag Films, Sony Pictures, Starlet, Strand Releasing, Submarine, Sundance, SXSW, Tchoupitoulas, The Aggression Scale, The Ambassador, The Babymakers, The Central Park Effect, The Do Deca Pentathlon, The Film Collaborative, The Last Fall, The Tall Man, Variance, VOD, Wolfe Releasing