By Orly Ravid and Sheri Candler
In the past 2 posts, we have covered knowing the market BEFORE making your film and how to incorporate the festival circuit into your marketing and distribution efforts. This post will cover terms you need to know; whether a foreign distribution agreement is in your film's future and what to do if it isn't; the patterns, or windows, that need to be considered in your release. Just to be clear, we are targeting these posts mainly to filmmakers who seek to self finance and actively control their distribution. If that is not your plan, the usefulness of these posts may vary.
Distributors; platforms; aggregators; self hosting sites; applications
If you are new to the distribution game, here are some terms you now need to be familiar with.
Distributors (ie.  A24, Oscilloscope, Fox Searchlight, Sony Classics, The Weinstein Company, Roadside Attractions) take exclusive rights to your film for a negotiated period of time and coordinate its release.  These companies often acquire independent films out of the most prestigious film festivals and pay decent advances for ALL RIGHTS, sometimes even for ALL TERRITORIES. A signed and binding contract takes all responsibility for the film away from its creator and places it with the distributor to decide how to release it into the public. Distribution through these entities entails theatrical, digital, DVD, educational, leisure (airline/hotel/cruiseship).
Platforms (ie. iTunes, Amazon Prime, Google Play, Hulu, Netflix, cable VOD) are digital destinations where customers watch or buy films. Viewing happens on a variety of devices and some allow for worldwide distribution. Mainly platforms do not deal directly with creators, but insist on signing deals with representative companies such as distributors or aggregators.
Aggregators (ie. Premiere Digital, Inception Media Group, BitMAX, Kinonation) are conduits between filmmakers/distributors and platforms. Aggregators have direct relationships with digital platforms and often do not take an ownership stake. Aggregators usually focus more on converting files for platforms, supplying metadata, images, trailers to platforms and collecting revenue from platforms to disperse to the rights holder. Sometimes distributors (Cinedigm, FilmBuff) also have direct relationships with digital platforms, helping reduce the number of intermediaries being paid out of the film's revenue.
Self hosting sites (ie. VHX, Distrify, Vimeo on Demand) are all services that allow filmmakers to upload their films and host them on whatever website they choose. Vimeo on Demand also hosts the video player on its own central website and has just integrated with Apple TV to allow for viewing on in-home TV screens.
Applications for many digital platforms can be found on mobile devices (smartphones and tablets),Over the Top (OTT) internet-enabled devices like Roku, Chromecast, Apple TV, Playstation and Xbox and on smart TVs. Viewers must add the applications to their devices and then either subscribe or pay per view to the platforms in order to see the film.
What about international?
In the latest edition of our Selling Your Film book series, Amsterdam based consultant Wendy Bernfeld goes into great depth about the digital distribution market in Europe. Many low-budget, independent American films are not good candidates for international sales because various international distributors tend to be attracted to celebrity actors or action, thriller and horror genre fare that translate easily into other languages.
Rather than give all of your film's rights to a foreign sales agent for years (often 7-10 years duration) just to see what the agent can accomplish, think seriously about selling to global audiences from your own website and from sites such as Vimeo, VHX, Google Play and iTunes. The volume of potential viewers or sales it takes to attract a foreign distributor to your film is often very high. But just because they aren't interested doesn't mean there is NO audience interest. It simply means audience interest isn't  high enough to warrant a distribution deal. However, if you take a look at your own analytics via social media sites and website traffic, you may find that audience interest in foreign territories is certainly high enough to warrant self distributing in those territories. Look at this stats page on the VHX site. There are plenty of foreign audiences willing to buy directly from a film's website. Why not service that demand yourself and keep most of the money? Plus keep the contact data on the buyers, such as email address?
Often, sales agents who cannot make foreign deals will use aggregators to access digital platforms and cut themselves into the revenue. You can save this commission fee by going through an aggregator yourself. In agreements we make with distributors for our Film Collaborative members, we negotiate for the filmmaker to have the ability to sell worldwide to audiences directly from their website. If you are negotiating agreements directly with distributors, the right to sell directly via your own website can be extremely beneficial to separate and carve out because sales via your website will generate revenue immediately. However, this tactic is now being scrutinized by distributors who are allowing direct to audience sales by filmmakers, but asking in their agreement for a percentage of the revenue generated. It is up to the filmmaker to decide if this is an acceptable term.
If you do happen to sell your film in certain international territories, make sure not to distribute on your site in a way that will conflict with any worldwide release dates and any other distribution holdbacks or windowing that may be required per your distribution contracts. An example: You have signed a broadcast agreement that calls for a digital release holdback of 90 days-6 months-1 year or whatever. You cannot go ahead and start selling via digital in that territory until that holdback is lifted. Instead, use a hosting service that will allow you to geoblock sales in that territory.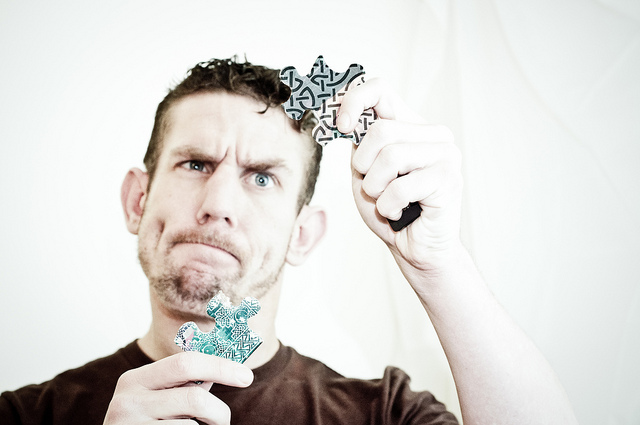 Know your windows.
If you do decide to release on your own, it's important to know how release phases or "windows" work within the industry and why windowing was even created.
The release window is an artificial scarcity construct wherein the maximum amount of money is squeezed from each phase of distribution. Each window is opened at different times to keep the revenue streams from competing with each other. The reason it is artificial is the film continues to be the same and could be released to the audience all at one time, but is purposely curbed from that in order to maximize revenue and viewership. The Hollywood legacy window sequence consists of movie theaters (theatrical window), then, after approximately  3-4 months, DVD release (video window). After an additional 3 months or so, a release to Pay TV (subscription cable and cable pay per view) and VOD services (download to own, paid streaming, subscription VOD) and approximately two years after its theatrical release date, it is made available for free-to-air TV.
Now, there is a lot of experimentation with release windows. Each release window is getting shorter and sometimes they are opened out of the traditional sequence. Magnolia Pictures has pioneered experimentation with Ultra VOD release, the practice of releasing a film digitally BEFORE its theatrical window and generally charging a premium price; and with Day and Date, the practice of releasing a film digitally and theatrically at the same time. Many other distributors have followed suit. Radius-TWC just shortened the theatrical only window for Snowpiercer by making it available on digital VOD within only 2 weeks of its US theatrical release. During its first weekend in US multiplatform release, Snowpiercer earned an estimated $1.1 million from VOD, nearly twice as much as the $635,000 it earned in theaters.
So, while there are certainly bends in the rules, you will need to pay attention to which release window you open for your film on what date. For example, it might be enticing to try to negotiate a flat licensing fee from Netflix (Subscription VOD or SVOD window) at the start of release. However, from a filmmaker's (and also distributor's) perspective, if the movie has not yet played on any other digital platforms, it would be preferable to wait until after the Transactional VOD (TVOD) window in order to generate more revenue as a percentage of every TVOD purchase, before going live on Netflix. If the transactional release and subscription release happen at the same time, it cannibalizes transactional revenue.
Also, sites like Netflix will likely use numbers from a film's transactional window purchases to inform their decision on whether to make an offer on a film and how big that offer should be. Subscription sites such as Netflix also pay attention to general buzz, theatrical gross, and a film's popularity on the film's website. There is value in gathering web traffic analytics, email database analytics and website sales data in order to demonstrate you have a sizable audience behind your film. This is useful information when talking to any platform where you need their permission to access it. Caution: Netflix is not as interested in licensing independent film content as it once was. If your film is not a strong performer theatrically, or via other transactional VOD sites; does not have a big festival pedigree; or does not have notable actor names in it, it may not achieve a significant Netflix licensing fee or they may refuse to license it for the platform. Netflix is no longer building its brand for subscribers and it has significant data that guides what content it licenses and what it produces.
Also be aware that some TV licensing will call for holding back Subscription VOD (SVOD) releases for a period of time. If your film is strong enough to achieve a broadcast license deal, you will need to wait before making a subscription release deal. On the other hand, holding out too long for a broadcast distribution offer might cause the publicity and interest you've generated for your film to dissipate.
If your film is truly a candidate for theatrical release, most cinemas will not screen a film that is already available on TVOD or SVOD services. In fact, most of the chain cinemas will not screen a film that is available in any other form prior to or at the same time as theatrical release.
The way you choose to release your film is a judgment call in order to reach your particular goal. All decisions have consequences and you will have to live with the decisions you make in releasing your film. Like all decisions, you base them on what you know at the time with no guarantee as to how they will turn out.
Sheri Candler July 16th, 2014
Posted In: Digital Distribution, Distribution, Distribution Platforms, DIY, International Sales, Theatrical
Tags: aggregators, Distrify, independent film distribution, Orly Ravid, release windows, Sheri Candler, SVOD, The Film Collaborative, theatrical distribution, TVOD, VHX, Vimeo on Demand, Wendy Bernfeld