In the last post, I talked about the mindset change that artists have to go through in order to successfully use social networking. In this post, I want to dispel some myths that people have about how social networking works so that you won't fall into unrealistic expectations. Other posts include Mindset Change, Facebook, Twitter, Youtube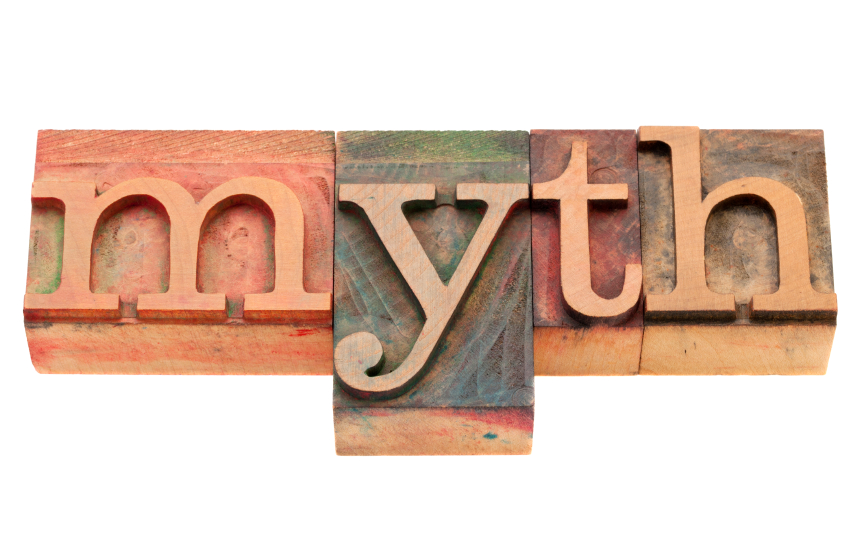 Myth #1 Social networking is FREE
While it is possible to set up accounts on social channels for free, the expense of time and money to maintain them is not.  To accomplish goals on social channels takes planning, creating compelling content, optimizing it for search engines, and publishing it on a consistent basis. If you plan to have a person dedicated to handling all of this for you, they should be paid. If you plan to have Facebook as your main channel for audience engagement, you'll need a budget just for promoted posts and advertising to help build up the page and keep in contact with the fans you attract (more on EdgeRank when I cover the Facebook platform). Running social media "campaigns"  of any kind will take money as they are essentially an advertising function (Campaigns are short term efforts meant to have maximum impact. More on this below.)
Myth #2 It works FAST
As anyone who has been active on social channels will tell you, building up a significant following takes time. Lots of time. Everyone starts with zero. If you were planning to use social channels as your main tool for gathering attention for your work, I hope you have already started giving to a community well before you will ask favors of them like spreading the word on your work, attending screenings, buying merchandise, etc. This isn't a 10 minutes a day kind of activity (contrary to what some social media authors would have you believe), it is an activity that should be ingrained into your creative life starting now.
Myth #3 You won't need a website, just use Facebook
It is extremely unwise to be completely dependent on a 3rd party site to keep you in touch with an audience. What if that site gets shut down? What if they close your account? What if they change the rules about what you can do with your page/take away functionality? That direct connection to an audience is in jeopardy when you allow a 3rd party to have control over your account. Your website is YOUR online real estate on which you are building your creative empire and you must have control over it. You will want to control how it looks and how it functions as well as collecting data on your online efforts and on your supporters (email, location, interests etc). While you will use certain social tools, first and foremost you must have a site that is under your control and from which you can make money.
Myth #4 An intern is fine to handle it
Would you let an intern speak for your production on Entertainment Tonight or in the New York Times? Social media channels have a global reach and are cataloged in search engines to be found at any time in the future.  Anything published from your social accounts represents YOU and your work. Letting just anyone speak for your brand is not a good idea. The best person to let loose with that kind of responsibility is not your 23 year old intern just because she is "good at Facebooking." That isn't a knock on 23 year old marketing professionals because, if they have business training and marketing skills, they are definitely a great member for your team. Social media is really many things wrapped into one: marketing, customer relations, media relations, crisis management, and branding. It will probably take a small team of professional people working from inside of the production (as opposed to hiring an outside firm) to find long term success using these tools. If you entrust a member of the production, intern or otherwise, with this responsibility, make sure your social accounts use your company's email and everyone has access to the passwords. Otherwise, you could wind up with no access to these accounts if and when that person leaves.
Myth #5 Social media works like advertising
Unknowingly, you may be using your social channels like advertising. Advertising puts out one way messages designed to interrupt the widest audience as possible usually to sell something. It is a paid tactic where the receiver has little choice but to be interrupted from what they are trying to do (watch a TV show, listen to music, read an article, drive in traffic etc). Advertising is about pushing a message with little regard for those who hear it.
Social media is a pull tactic. Rather than interrupting people with messages they don't want to receive, social channels enable people to give their permission to speak to them by following your page or your account. They expect not only to hear from you, but to speak back to you and they expect you will listen and respond. A dialog, not a monologue. Also, they follow you based on things you share that are valuable to THEM, not just to you. Advertising doesn't listen, or require any dialog. It is a one marketing tactic of several you can use, but don't confuse it with what people expect on social channels.
You may use the term "campaign" to speak about using social channels to advertise your work, but social networking is not a campaign. Social networking is a long term, ingrained activity that professionals now have to incorporate into their lives. A campaign is a short term effort meant to drive toward one specific goal and definitely involves spending money to make sure that campaign is heard.
In actuality, any place online where information can be published, commented upon or shared is considered social media. That pretty much encompasses the internet. Now that I have outlined over the last 2 posts how to approach your efforts on social channels, the next few posts will dig into the main 3 sites commonly referred to as social media being used by most people; Facebook, Twitter and Youtube.
Sheri Candler June 5th, 2013
Posted In: Facebook, Social Network Marketing
Tags: campaign, control, myths, social media, social media as advertising, social media basics for filmmakers, social media intern, social networking, websites