I'm back to blogging after a long (2 years!) hiatus in law school and the first thing I want to discuss is something that frustrates us about the filmmaker consultations we give. At The Film Collaborative (TFC), it is shocking how much of what we said 5 years ago when we first started the company and what we continue to say over and over again has not trickled down and stuck to filmmakers.
While we like to think that we are changing minds and getting filmmakers to be more proactive about making their own decisions regarding distribution of their films, sadly, this doesn't seem to be the case in the majority. The same issues keep coming up (no you probably won't be getting a 7 figure deal for distribution…no your film is not a fit for Sundance…no you shouldn't just sign any deal that slides across the table).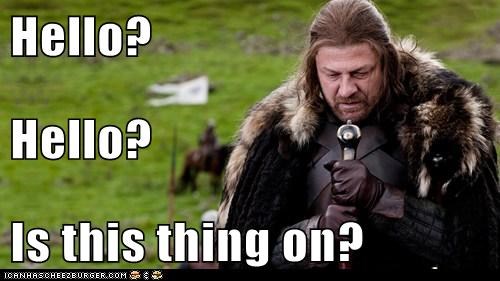 Maybe you're afraid of letting go of the notion that your job is only to make a good film and someone will buy it for big sums and you can move on fast to your next film.
Maybe you're worried that if you cannot look an investor in the eye and say that the odds of selling and making all the film's money back within a year or two are good, you won't be able to make films.
Maybe you aren't actually following any of the information currently coming out of every festival panel and industry publication about how the distribution world stands today.
But that doesn't mean new information isn't available and the independent film world still works like it did in 2008.
This is information we analyze daily at TFC. Clinging to the old mythology just makes it easier for distributors to cling to non-transparency in how money is made in distribution and it's all a vicious and unsustainable cycle. You need to know the real story on how deals are structured now, what kinds of revenue is being recouped and why, and what role audience data plays in the continuation of your filmmaking career. This is not some 90's pipe dream of make a film, reap immediate millions.
In law, they call that "willful blindness" where a person seeks to avoid liability for a wrongful act by intentionally putting his or herself in a position where he or she will be unaware of facts that would render him or her liable. It's not pretty to see, especially after all this time of talking about properly laying ground-work for self financed distribution. It has to stop and it will eventually because someone who is willfully blind won't be working as a filmmaker for much longer.
Of course it's not all about money, it's also about building your audience and having your film seen and developing your career.  These are actually all quite connected, much more often than not.
Here's a list of things we have been saying for years and keep saying. Please let this stuff stick, it's good for you! And the more people practice it, the healthier this will be for artists and for the business in general.
Top 15 mistakes made by filmmakers that shouldn't keep happening are:
Making a horror film and only start thinking in August about how to release it by October of the same year. If you are planning a digital release, you need about a 4-6 month lead time.
Not building community around your film until after you premiered it at a festival (or worse, completed the circuit) such that then you squandered opportunities to build buzz, demonstrate and test audience appeal, and build awareness and marketing or organizational partnerships for future release before your buzz is gone.
Not clearing music rights believing that your distributor will be happy to pay for clearance. Profit margins are already slim for distributors, so they aren't going to outlay for this expense. Plus, it makes you look unprofessional and extremely misinformed if you don't have all of your clearances. Plan to work with a music supervisor.
Stealing money from your marketing and distribution budget to feed your production budget even though both are needed. In fact, if you can't market and distribute your film, you probably shouldn't even make it. Stop with assuming you won't need to market and distribute your film. You will at least need to build up some kind of audience awareness and it will be smart for you to start getting immediate revenue from direct distribution.
Making your first documentary largely out of stock footage, which is probably the most expensive kind of documentary you can make. Stock footage is expensive to clear and if you have no track record of success in filmmaking, it is better to steer clear of making an expensive film as your first attempt.
Making a film with no notable names, no clearly identifiable audience, and no plan for how to distribute or market the title. This is an especially bad idea if you were planning to have someone else buy it and distribute it because it has virtually no market value.
Relying on box office gross as an indicator of the commercial success of a film, and using those numbers for the business plan of your film. Box office revenue is only top line revenue, not net revenue and certainly not an indicator of profit.
Believing that MGs in the 6-7 figure range are common for films without A-list talent. Read the trades after a major festival or film market and see what MGs are paid and for what level of talent in the film. If you don't have this level, you aren't getting that MG.
Skipping taking good photography on set and thinking frame grabs of the cast and crew will cut it when formulating key art and meeting deliverable requirements from buyers. Here is our post on what is needed for making key art. Still images are absolutely imperative to film sales and film promotion, but also to populate social media channels. Don't skimp on photography.
Having a 4-minute trailer.  Really? Please don't. Also related, letting your intern or the editor of your film cut your trailer. Please hire a professional trailer editor because it is that important to gaining audience interest in seeing your film.
Forgetting that artwork on digital platforms is small, not theatrical poster size. It demands clear imagery with no extra text (laurels, URLs, credit block, rating etc).
Conflating "distributor" with "aggregator" and even with "platform" – they are different, the deals will be different, your expectations should be different, etc.  This leads filmmakers to make bad or incomplete decisions. See our post on distribution terms.
Many filmmakers drastically "overthink" their festival strategy, and hold back from festival invitations for fear that actions taken now will overexpose the film and hurt its chances with press and distributors later. The truth is that INACTION is the far greater danger. By all means, you should obsess about the right world and international premieres …after that, just identify the best festival opportunities in each local market and let it fly, making sure to also address the festivals that cater to your niche along the way.
Hiring a lawyer who does not know the film business to handle your film deals. Okay, that's a shameless plug since I'm an attorney now. But truly, as much as knowing the law matters, knowledge of what can be negotiated in a film distribution deal matters so much when it comes to monetizing rights and protecting your work.
Conducting screenings of your film (test screening as well as festivals) and not having a system for collecting email contact details so you can keep in touch about the progression of the release. When will you have another chance to contact these people again? Maximize your ability to keep in contact. There are now some text to subscribe services you can use rather than pass the clipboard.
A lot of film consultants, industry bloggers, film festival panelists, and others all saying the same thing so it's time to realize what they are telling you is true.  Can you hear me? Is this mic still on? It's time not just to hear, but to listen and follow the advice people are freely telling you. You should no longer continue to make these mistakes.
Wishing you all the good things in your filmmaking career.
Orly
Orly Ravid September 24th, 2014
Posted In: Distribution, DIY, Film Festivals, Marketing
Tags: biggest mistakes filmmakers make, film distribution, film marketing, independent film, mistakes filmmakers should avoid, Orly Ravid, The Film Collaborative