By Orly Ravid and Sheri Candler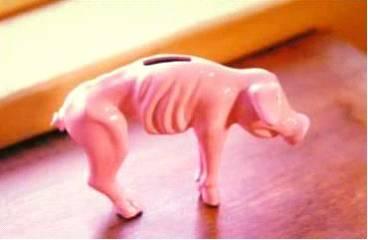 In this final post of our series about distribution preparation for independent films, we wanted to stress the fact that a balance between artistic expression and financial responsibility must be achieved. A lot of independent filmmaking comes from a passion to tell stories and emotional fulfillment. No one person's work is any more or less valid than any other. But it is necessary to acknowledge that no one is automatically entitled to an audience or to make a living from their artistic work. The work and the business acumen must be strong. Strive to achieve both or surround yourselves with people who supply whichever strength you personally lack.
The distribution marketplace is so fluid and challenging, even the best planning can result in a loss. It's natural to have high expectations at the outset of development and many of these find their way into lofty business plans that show returns on films based only on box office statistics. Did you know that reported box office numbers are often inflated? Are you aware that the rights holder (either the distributor or the self financed producer) only receives 35%-45% of those returns from the exhibitor? And if there is a sales agent involved, that entity then receives 15% or more of the revenue after all of the expenses and fees come out from the distributor…for the life of the agreement? Always learn about fees and costs of intermediaries such as sales agents, aggregators and distributors because their fees and costs reduce the amount of revenue that flows back to the original investors. Many filmmakers and investors do not understand the complexity of these deductions and wonder why money doesn't flow back into their pockets just a few months after initial release. If you are fortunate enough to receive a strong advance upon signing your distribution agreement, at least you will see immediate revenue. It may be a long time before you see more.
A recent article on the Media Redefined blog written by Liam Boluk and Prashob Menon cited these very sobering statistics: "71% of [independent] films generate between $5,000 and $1,000,000 in box office revenue; 50% will fail to cross $250,000." Again, these numbers are NOT what the original investors received.  One would hope the theatrical release helped to land bigger deals in the home video and broadcast space, but normally statistics on ancillary deals are not available publicly. Obviously, this makes the accuracy of business plan financials difficult to determine in advance.
A very revealing recent interview with indie filmmaker Joe Swanberg in Filmmaker Magazine showed how precarious the life of an independent creator can be…and Swanberg is largely considered a success! Some of the figures he quotes for digital license revenue will surprise you.
He has spoken to many a filmmaker whose film was released and appeared to make money, but the production never received a dime from distribution. He also talked about the need for having business and artistic sense and checking with distributors before going headlong into production on a passion project
…before you make the movie, say, 'Hey, I'm thinking about this. Is this something that you guys have a place for in your slate of movies?' If the answer is no, maybe that's not the best thing to spend a lot of money on making next.
Probably the biggest takeaways from that article were about the importance of long term relationships in the industry and Swanberg's comment about the artistic freedom that comes from knowing the business side of your work.
I think that there is a notion that for artists to think about business is to corrupt the art process. As soon as you start considering market factors and numbers and all of that stuff, you're not being a true artist, you're not following your true vision. To some extent, maybe that's true, but I think that by knowing the marketplace before I go into a movie, once I'm there, I'm completely free to do whatever I want because [there's not that] giant question mark of whether there's an audience for that thing.
We hope this series will help prepare you (and your investors) for what lies ahead when your film comes to market. It is advisable to map out your goals, both short term and long term, before heading into production and make sure everyone is in agreement. Opportunities may change or new ones present themselves over the course of production, but if everyone remains positive and committed to what is being created, filmmaking can be a great experience for all involved.
To visit part 1 Know the marketplace, part 2 Festivals, part 3 Terms, foreign and windows, part 4 Deliverables 
Sheri Candler July 31st, 2014
Posted In: Distribution
Tags: distribution fees, film distribution, Filmmaker Magazine, independent film, Joe Swanberg, Media Redefined