A knockout victory
The Toronto International Film Festival (TIFF) is just behind us and films submitted for Sundance are a month away from their acceptance call. While the difference between Toronto/Sundance and SXSW/Tribeca is pretty clear, what separates Toronto from Sundance might surprise you.
I looked at the data from the last two year's of each festival and came up with one big conclusion. Sundance is the bigger festival for North American distribution on just about every measurable level I could come up with.
How could this be? Toronto is the more mainstream fest, right? Not so much.
Let's start with some comparative info that would clearly skew things in Toronto's favor:
-62.5% of films from TIFF 2013 have US distribution
-81.3% of films from SUNDANCE 2014 have US distribution (and remember this was accomplished in 9 months compared to TIFF's 13 months)
But what about the box office performance?
Sundance has a higher percentage of films that grossed over $1 Million, $500,000, and $100,000 than TIFF. This is including non world premiere films which would give TIFF an advantage.
But what about the size of the deals? Isn't TIFF where the big money is? Hardly
11 films from TIFF 2014 generated 7 figure deals, 11 films from TIFF 2013 did the same. The difference is TIFF screens 2.5x as many films. Even eliminating the # of films with US distribution before TIFF started and cutting out foreign language films, producers were still twice as likely to get a seven figure deal at Sundance.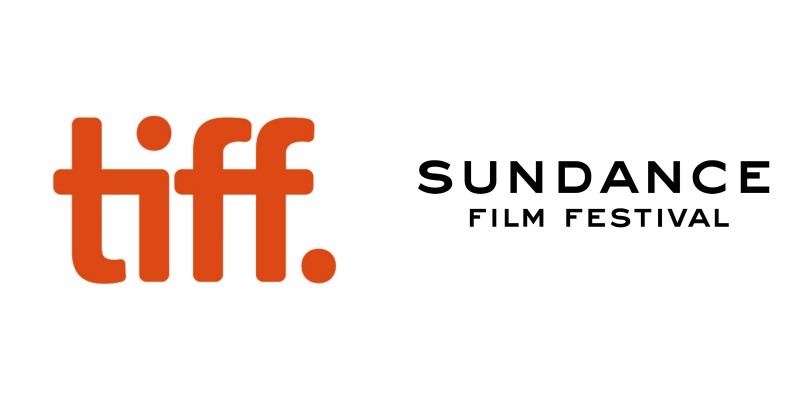 The Documentary King
TIFF is a much more diverse slate, but sorely lacking in docs. Roughly 1/3 of Sundance films are documentaries, while only about 1/10 of TIFF films are. Even then, docs were more likely to get distribution out of Sundance than TIFF and by a very wide margin. 90% vs 52%. The majority of docs that made the Oscar shortlist came from Sundance, as have a majority of nominees in the last five years.
Foreign Language Problem
In contrast to their #1 status as a place to launch documentaries, Sundance's World Cinema lineup is far from a sure bet.
While only 41% of Sundance 2014 World Dramatic films have US distribution, that percentage is still higher than foreign language films that screened at TIFF. The % is higher even if we include all foreign language films and not just world or international premieres at TIFF. So even in Sundance's weakest area your odds are still better than at TIFF.
That all noted, TIFF receives some high profile foreign language films that will ultimately generate bigger deals and make a dent in the US box office, but those are few and far between in an already very unprofitable arena.
So What Does a TIFF Screening Mean? 
TIFF does two things that Sundance does not. It functions as a worldwide market and it is a frequent must for awards buzz films.
Sundance films do better on a domestic level. TIFF films are more likely to generate some form of worldwide interest and the majority of major worldwide players are in attendance.
Sundance has an international presence, but nothing on the same level of going into the Hyatt and taking the United Nations tour of film booths.
Sundance also doesn't take studio films, which TIFF does. I would argue this is part of the problem TIFF films face. The competition for attention is so much higher with studio films in the mix that many simply get lost in the shuffle.
The DIY Mindset
In the age of DIY options at very low cost, one has to wonder why so many films at TIFF didn't take advantage of Vimeo's $10k offer in 2013. In fact, 55 world premieres still lack US distribution, which means with 100% certainty they turned down $10k to chase a pipe dream of success.The worldwide sales agent aspect at TIFF makes it a lot harder to discuss DIY options, but things are slowly starting to change.
This year was the first time multiple filmmakers were willing to openly discuss DIY options for release with me during the fest.
Sundance has their Artist Services program and some very notable DIY success stories (Detropia, Indie Game: The Movie, Upstream Color etc). But the biggest difference is Sundance is early in the year. There are tons of festivals left with which to build exposure going into release.
While it is almost always advisable to hit the festival circuit running, if one didn't do that at Sundance, it's easier to rev up the process than at TIFF when the year is nearly finished. If you don't pursue additional festival screenings right away, your film would play TIFF and not screen anywhere until the following year. Remember there aren't a lot of festivals in November/December. By that point people have moved onto Sundance and don't even remember what they saw at TIFF.
The Take Away
Don't buy into the hype about a festival without carefully looking at the info. While many Oscar winners have come from TIFF, the stats don't lie. For domestic success, your odds are better with Sundance. This doesn't make TIFF a bad festival, it's easily the 2nd best launch pad in North America, but it's important to know that your film is more likely to get a distribution deal out of Tribeca than TIFF if you have a documentary.
The consensus from this year's TIFF was that there weren't too many hidden gems, but with 288 features would any of us even know? At a certain point size is a liability and I think that TIFF needs to shrink its slate or get more creative when it comes to highlighting world premieres without big names.
Reminder: EVOLUTION OF A CRIMINAL & THE CIRCLE
The Spike Lee executive produced Evolution of a Criminal opens in NYC Friday October 10th at IFC Center. They are also crowdfunding to support their nationwide theatrical release. https://www.kickstarter.com/projects/948417025/evolution-of-a-criminal-theatrical-release
In partnership with Wolfe Releasing, TFC Direct will be theatrically releasing Switzerland's Oscar entry, The Circle. It opens November 21st in NYC and will be expanding through beginning of 2015.
Bryan Glick October 9th, 2014
Posted In: Distribution, DIY, Film Festivals, Publicity
Tags: Bryan Glick, documentaries, film distribution, Film Festivals, film sales, international films, Sundance Film Festival, The Film Collaborative, Toronto International Film Festival