by Bryan Glick
Sandwiched in between SXSW and Cannes, it is very easy to dismiss or overlook the Tribeca Film Festival. Yet, last year's crop of films included the world premieres of two of the highest grossing documentaries of 2012 Bully and Jiro Dreams of Sushi.  However, most buyers seemed much more hesitant to strike this year.
Part of the issue is that Tribeca Films went all out acquiring The Giant Mechanical Man (starring Jenna Fischer and Chris Messina), Sleepless Night (France, estimated budget €2.5m) , Struck By Lightning (with Christina Hendricks and Dermot Mulroney), Booker's Place: A Mississippi Story (documentary), War Witch (Canada, estimated budget $3.5m), Resolution (estimated budget $1m), Side By Side (documentary, produced by Keanu Reeves)  and Death of a Superhero (Germany/Ireland, estimated budget €3.8m) (The latter two premiered at Berlin and TIFF), so most major buyers settled for one title or none at all.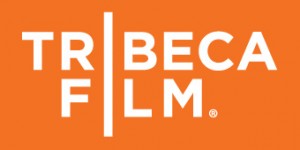 Outside of Tribeca Films, Sundance Selects and IFC Midnight were among the most active buyers. The latter took US rights to the world premiere Replicas (Canada with Selma Blair and Joshua Close)  and US and UK rights for As Luck Would Have It (Spain with Salma Hayek)  which premiered at Berlin.  Meanwhile, their sister division, Sundance Selects, went for North and Latin America, UK, and Scandinavia rights to  The Flat (Germany, documentary) and also grabbed the best narrative film winner Una Noche (US/UK/Cuba with Dariel Arrechaga) for North America.  In addition, the fest also hosted the North American premiere of Beyond the Hills (Romania)  which they acquired out of Berlin.  IFC got in the game with US rights for Knife Fight (Sweden with Jennifer Morrison and Carrie-Anne Moss, estimated budget $7m).
The only other distributor to acquire multiple films was Film Buff. They secured digital distribution rights to Knuckleball! (documentary) and US rights to The Russian Winter (US/Russia, documentary)
The star studded Revenge for Jolly (with Elijah Wood, Ryan Phillippe & Kristen Wiig) got US and Canada covered courtesy of Sony Pictures Worldwide and the festival award winning The Revisionaries (documentary) was acquired for North America by Kino Lorber.  Cinedigm continued its banner year with US rights to Don't Stop Believin': Everyman's Journey (documentary about the band Journey who hired their new lead singer via Youtube). Another company making their presence known was, Entertainment One, who couldn't resist getting  North American rights for Freaky Deaky (with Christian Slater, Crispin Glover and Michael Jai White, estimated budget $10m). Meanwhile, Strand Releasing paid six figures for North American rights to Yossi (Israel, estimated production budget $500K), continuing a very effective partnership with the popular Israeli filmmaker Eytan Fox. Other films to sell include Whole Lotta Sole (UK, with Brendan Fraser and Colm Meaney) which went to Arc for near seven figures, Room 514 (Israel) was bought for North America theatrical by Film Movement, and Unit 7 (Spain, estimated budget €3.5m)  which sold for US Pay TV and VOD to HBO.
Presently, the Tribeca festival arguably does a better job serving as a platform for films that have already been seen elsewhere or have distribution in place. Films that had North American or world premieres, but were bought before the fest include Magnolia's Jack and Diane (with Juno Temple and Kylie Minogue), a partnership that featured sports themed documentaries sponsored by ESPN Films with Broke, Benji, and Town of Runners,  The HBO Doc release One Nation Under Dog, the Netflix exclusive documentary The Zen of Bennett (about singer Tony Bennett), Cinema Guild's "Planet of Snail (Finland/Japan/Korea),  and Fox Searchlight's box office bomb Lola Versus (with Greta Gerwig and Bill Pullman) which to date has grossed just barely over $250,000 theatrically in North America. Two special release docs Wagner's Dream (NCM Fathom Events) and Queen: Days of Our Lives (Eagle Rock Entertainment) were also a part of the slate. Another film to sell before the festival was the Morgan Spurlock documentary Mansome, which Paladin acquired for US Theatrical. It has since grossed a very wimpy $36,280 showing that the days of, "Super Size Me" have long since passed.
FINAL THOUGHTS: Several of these deals have only taken place in the past few weeks (though the fest was back in April) and there were fewer than five deals to report during the festival. There is still a lot of value to screening at Tribeca, but it seems it serves more as a pre-launch into the Cannes market. With Tribeca Films buying so many films both before and after the festival, it raises the question of what is there for other buyers? They have also yet to have a film that has broken out both theatrically and on VOD though "Struck by Lightning" has real potential to do strong business.
Conspicuously absent this year was Magnolia Pictures, Oscilloscope, and The Weinstein Company. All of them are based in Manhattan and TWC and Magnolia struck documentary gold with films they bought at last year's festival. It is doubtful that any of them would jump into the fray at this point, but it does seem to hint that the commercial prospects for films this year at the festival were not perceived to match those of last year's slate. The festival still has to figure out how to excite the industry in NYC and convince them that they should go to a festival in their own town.
All that said though, the amount of deals shows that the festival is an increasingly good alternative to Sundance and potentially even SXSW.
ADDITIONAL FESTIVAL DEALS
Since the last blog posts about SXSW and Sundance there are a few more deals to report and some DIY movement.
-Sundance saw a number of films announce deals or DIY  plans in the past month.
-Wolfe Releasing secured US DVD/VOD rights to the Sundance documentary Love Free or Die.  In addition and in partnership with Wolfe, Kino Lorber will handle the film for educational/non-theatrical screenings. It will have its television premiere on PBS stations nationwide as part of the series "Independent Lens."
– Fellow US Documentary competition title A Place At The Table (It was called "Finding North" At Sundance) was acquired for the US by Magnolia Pictures. They will release in partnership with Participant Media. The deal was negotiated by Josh Braun of Submarine Entertainment.
-Drafthouse films went for Wrong and will release the film in North America in 2013. It is only the third World Dramatic film to get distribution in the states from this years festival.
-Kimstim Films will be releasing Bestiaire theatrically starting October 19th. This makes it the second of the New Frontier films to secure a theatrical release this year.
-Grand Jury Prize winning documentary The House I Live In will be released theatrically by Abramorama with guidance by Cinetic. Snag films has acquired domestic distribution rights to the film.
-Earlier this month, world documentary competition film Big Boys Gone Bananas did a DIY theatrical, Oscar qualifying run in NY and LA.
There are still over two dozen films from this year's Sundance that have yet to sell or establish DIY distribution. Of those, almost half were in the world dramatic competition section. Still, when compared to other film festivals, its sales numbers are fantastic! Over ¾ of the films that premiered at the festival this year have been acquired or announced plans for DIY distribution.
On the SXSW front, IFC Midnight decided to stick its teeth into The Jeffrey Dahmer Files (Formerly called "Jeff"). They acquired both North American and UK rights. The deal was negotiated by Submarine Entertainment.  Producers Distribution Agency is betting on Brooklyn Castle which they will release in the US October 19th. Based on how their first three features The Way (BO gross $4.4m), Exit Through the Gift Shop (BO gross $3.2m) and Senna (BO gross $1.6m)  did this should be one of, if not the highest grossing film to come out of SXSW.  Finally, Tribeca Films could not say no to Somebody Up There Likes Me (with Nick Offerman). They took North American rights to the SXSW world premiere. The deal was negotiated by Gray Krauss Stratford Des Rochers LLP. Snag Films continues its best of fest approach and acquired domestic distribution rights to Grand Jury Prize documentary Beware of Mr. Baker Abramorama is handling the theatrical.
A full list of sales deals from Tribeca is listed below. Box office grosses and release dates are current as of August 19th.
Film
Company
Territories
Sales Company
Box Office/
Release Date
As Luck Would Have It
IFC Midnight
US and UK
Premiered at Berlin
Benji
ESPN Films
PRE FEST
Beyond the Hills
Sundance Selects
North America
Wild Bunch
Booker's Place: A Mississippi Story
Tribeca Films
North America
Greenberg Traurig, LLP
Broke
ESPN FILMS
PRE FEST
Death of a Superhero
Tribeca Films
             $607
Don't Stop Believin': Everyman's Journey
Cinedigm
US
Évocateur: The Morton Downey Jr. Movie
Magnolia
US
Submarine Entertainment
Freaky Deaky
Entertainment One
North America
Paradigm
Jack and Diane
Magnolia Pictures
Worldwide
Knife Fight
IFC
US
WME INDEPENDENT
Knuckleball
Filmbuff
Digital Distribution Rights
       September
let fury have the hour
paladin
lola versus
fox searchlight
acquired pre fest
$252603
Mansome
Paladin
US Theatrical
$36,280
One Nation Under Dog
HBO Doc Films
PRE FEST DEVELOPED
Planet of Snail
Cinema Guild
US
Bought out of IDFA
$7978
Queen: days of our lives
Eagle Rock Entertainment
PRE FEST ALREADY ON DVD
Replicas
IFC Midnight
US
Turtles Crossing LLC
Resolution
Tribeca Films
North America
XYZ Films
Revenge For Jolly
Sony Worldwide
US and Canada
UTA Independent Film Group
Room 514
Film Movement
North America
Side By Side
Tribeca Films
North America
Justin Szlasa and attorney Marc Simon
$6956
Sleepless Night
Tribeca Films
US
Bac Films
Struck By Lightning
Tribeca Films
US
Traction Media and ICM Partners
The Flat
Sundance Selects
North/Latin America, UK, Scandinavia
The Giant Mechanical Man
Tribeca Films
US
$7,396
The Russian Winter
Film Buff
US
The Visionaries
Kino Lorber
North America
           October
The Zen of Bennett
Netflix
 Exclusive
bought Pre fest
Town of Runners
ESPN Films
PRE FEST
Una Noche
Sundance Selects
North America
Unit 7
HBO
US Pay TV and VOD
Vicente Canales' Film Factory
Wagner's Dream
NCM Fathom Events and the Met
Screened with The Ring Cycle in May
War Witch
Tribeca Films
US
Premiered at Berlin
Whole Lotta Sole
Arc
US
Yossi
Strand
North America
Films Distribution partner Nicolas Brigaud-Robert
NB: In an effort to put these  films in a useable context for filmmakers/investors/distributors, we have provided information (when available) on country of origin, notable names involved, and estimated production budget. From this information, one can see where the sales trends seemed to be at the festival.
Orly Ravid August 22nd, 2012
Posted In: Distribution, Film Festivals, Theatrical
Tags: documentary, festival distribution, film distribution, foreign film, independent film, independent film distribution, independent film marketing, Sundance Film Festival, SXSW, theatrical release, Tribeca Film Festival