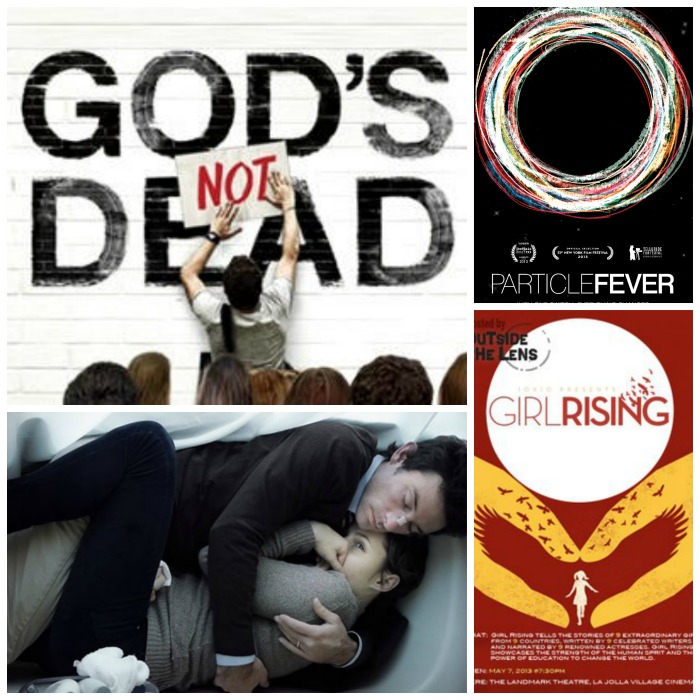 Handling self funded theatrical distribution for TFC clients, I find myself wondering why more filmmakers don't consider the self releasing option from a long-term career standpoint and the potential upside that comes from receiving the bulk of the revenue from the release. I am continually intrigued, pleased and surprised by the success of many who do.
Here are pristine recent examples of self funded releasing. These films each found specific ways to tap into their audience and often opted to do something outside the norm. For the sake of transparency I only am listing films that are admittedly self released in their approach. I would argue Middle of Nowhere is in fact a self funded release as it is a solid example of building and controlling a filmmaker's brand, but I didn't include it in this list.
While Gathr have a number of films that have done very well using their demand a screening platform (such as Anonymous People which TFC advised on), no TOD (theatrical on demand) release was as monumentally successful as Girl Rising. The film was aided by many factors such as funding from the Paul G. Allen Family Foundation, partnerships with Intel, the United Nations and World Vision as well as a small army of political and grassroots influencers, technologists and publicists. The documentary featured Hollywood A-list narrators like Meryl Streep, Anne Hathaway, Alicia Keys and Selena Gomez.and reached a fever pitch of screenings via the Gathr platform in the Spring of 2013. The film was also picked up by CNN Films for broadcast.
Much of the self funded distribution space is about the value of name recognition. Louis CK has such a loyal audience that he can get away with only selling his Live stand up docs on his website that are DRM free and asking fans not to upload it for free online. The films do so well that he is making seven figures in profit and will keep distributing them this way. His level of sales success, of course, is not realistic for most indie filmmakers, but it shows the value of brand developed over time. If you build up a loyal base and treat them with respect, they will follow you and as a result you can cut out the middle man.
Detropia world premiered at Sundance, won the editing award and came from two Oscar nominated directors. But they found distributors were wary to take on the film and/or didn't get what the directors were trying to do. After a successful Kickstarter campaign to raise funds to self distribute, the film went on to gross over $300k+ theatrically. The filmmakers made the wise choice to open the film in a suburb of Detroit instead of NYC and the film grossed over $20k from that single screen at Landmark Royal Oak, far more than they would have launched with in NYC. They embraced their target audience and much like Escanaba in Da Moonlight pushed very heavily to a hometown crowd.
Sound City world premiered at Sundance 2013 and decided to do a day and date release less than a month after premiere. No distributor would have agreed to that. Dave Grohl himself promoted the film heavily (again the value of a fan base will pay off) and the film launched as the #1 doc on iTunes and grossed over $400k theatrically. It's the highest grossing release from service theatrical company Variance to date. While fellow music recording doc Muscle Shoals may have grossed more money at the box office, they have to split the revenue with the distributor, Magnolia. Sound City likely made quite a bit more money back into their pockets.
Particle Fever has grossed over $850k to become the highest grossing Abramorama service release. They creatively tapped into the science community and quickly and quietly bypassed other more high profile docs like "Life Itself". Using support from a community with solid internet leverage meant a lower P&A and this film, just shy of a $1 Mil grosser, can easily be called a success on all cylinders. It also doesn't hurt that it scored a 95% from critics on Rotten Tomatoes. The film is now available for paid streaming on their website powered by VHX.
I Am Divine had a self funded theatrical release handled by The Film Collaborative. The film grossed $82k on a $8,000 release budget. This was run just as the film was finishing its 200+ festival screenings tour around the world for which the filmmaker has made 10's of thousands from screening fees. We let social media and the Divine brand do much of the work as the colorful character inspired many around the world and they were excited to see his life story on the big screen. The film spent multiple weeks as the #1 Doc on ITunes when Wolfe Releasing put it out this year. A rare film to be profitable in every viewing arena.
God's Not Dead again shows the value of a niche demographic that can be reached with the help of deep online data analysis. Working with Freestyle Releasing to open on 780 screens nationwide, the religious right pandering film has theatrically outgrossed Wes Anderson's "The Grand Budapest Hotel," which at its widest played over 1400 screens. This technically makes it the highest domestic grossing indie release this year. It's passed $62 million on only a $2 Million budget  production budget. The production worked with Ash Greyson's Ribbow Media to handle a sizable social media advertising campaign directed toward Duck Dynasty, Kevin Sorbo, Dean Cain and Shane Harper fans and limited TV advertising on the 700 Club, Up TV and Pandora radio. It was a highly coordinated gamble that paid off handsomely. Lionsgate picked up the rights to distribute the movie through  VOD (video on demand), SVOD (subscription video on demand) Pay-Per-View and television across the U.S. this month.
Upstream Color was the long awaited follow up from indie auteur Shane Carruth. He vetted offers while planning months in advance for a self funded release that launched out of the film's Sundance premiere. Carefully planned and executed to reduce costs, Carruth's intention was to give the film just enough of a theatrical release to legitimize and raise awareness for the film before sending it out to the online platforms where it would find actual significant revenue. For a while the film continued to play theaters simultaneously with the digital sales option, a feat almost unheard of in the Spring of 2013, but becoming a much more accepted and savvy practice now. Though lacking star wattage and a less than commercial story approach, Upstream Color amassed $444k and while Carruth kept full control of the release. The film is now widely available digitally.
Some honorary mentions for great self financed releases go to The Anonymous People (second highest grossing Gathr release despite no fest exposure), Spark: A Burning Man Story (Over $77k on another TOD service called TUGG with surcharged Burning Man tickets, over six figures theatrical and digital), Kids for Cash (Launched at 4 theaters in PA and grossed six figures), and Under the Electric Sky (a TUGG release with six figures, but curiously controlled by a traditional distributor, Focus Features).
Of this list, a vast number of the TOD releases are for documentary, some with star names attached and all with some kind of cause or niche audience interest to tap into and they all clearly did tap into that. Also, funds were raised to accomplish a theatrical release, hence the name self financed release. This should indicate to you that making a film meant for self funded release you NEED to have an identifiable brand, a social cause or a niche audience interest base to tap into. Think very carefully about how that film will be released successfully because these are the same considerations a distributor will look for when evaluating the release of a film.
Bryan Glick August 7th, 2014
Posted In: case studies, Distribution, DIY, Theatrical
Tags: Bryan Glick, Detropia, DIY film distribution, Gathr, Girl Rising, God's Not Dead, I am Divine, independent film, Kids for Cash, Particle Fever, Sound City, Spark: A Burning Man Story, The Anonymous People, The Film Collaborative, theatrical self release, Theatrical service company, Tugg, Under the Electric Sky, Upstream Color, Variance
It's a new year, Oscar Campaigning is in full swing and that must mean one thing….Sundance is upon us!
There is no doubt that Sundance is the best launching pad for documentaries in the US if not the world. 10 of the 15 Oscar Shortlisted Docs premiered at Sundance, including the highest grossing doc of the year, 20 Feet from Stardom. Furthermore almost 90% of all docs had some form of domestic distribution secured.
There has been a lot of chatter about the recent New York Times article talking about too many films entering into a shrinking marketplace. I am usually quite the pessimist and cynic, but in this instance it is one of the best things that could have happened for film. THERE IS NO EXCUSE NOT TO HAVE DISTRIBUTION.
I REPEAT…
THERE IS NO EXCUSE NOT TO HAVE DISTRIBUTION. Looking at the films from last year's festival, it becomes clear that the options are endless. And many films have combined approaches for their DIY. Netflix is distributing the audience award winner, The Square starting January 17. The film had a small DIY theatrical with the help of Participant Media, but that's not the end of it. When it debuts on Netflix, it will also be available on GATHR only expanding the film's reach.
With all this said, every filmmaker should be making distribution plans from the beginning. Put money aside to cover a festival premiere (publicist, lodging, travel, prints, etc) and for the strong possibility of a self financed release. Perhaps you'll never have to use it. But it is better to be prepared.
Now with my rant out of the way, here's a look at how the film's from last year's festival fared in distribution.
EVERY SINGLE US DOCUMENTARY and DOCUMENTARY PREMIERE selection had some form of domestic distribution, but multiple world doc films have yet to line something up in the States.
____________________________________________________________________
DOCUMENTARY WINNERS
TV DOCS  (HBO, SHOWTIME, CNN):
HBO acquired TV rights to or produced 7 documentaries from last year's festival.
Gideon's Army, Life According to Sam (whose subject passed away this week), Manhunt, and Valentine Road all world premiered in the US Documentary Competition. The Crash Reel and Which Way is the Front Line From Here? The Life and Time of Tim Hetherington screened as documentary premieres and the network acquired world doc entry Pussy Riot – A Punk Prayer for $1,000,000.
Not only does the network connect these films with far more viewers than they could reasonably expect in a theatrical release, but these films are also some of the critical favorites. Four of the seven films are on the Oscar shortlist for documentaries and a fifth won an Emmy.
HBO is not the only TV player in town.
Showtime aired History of the Eagles Part One and The World According To Dick Cheney which were both in the Documentary Premieres section. The Eagles Doc was also an Emmy Award Winner.
CNN Films partnered with Magnolia on Blackfish. The film has been seen by over 20,000,000 people worldwide and grossed north of $2,000,000 in the US. It made the Oscar Shortlist and has been cited as a key reason Sea World's revenue is down over 30% this year. The acquisition was for $1,000,000, split between the network and Magnolia and certainly profitable for the latter. The company also had Pandora's Promise which grossed $66k theatrically, but got hundreds of thousands more views on the TV screen via the broadcaster.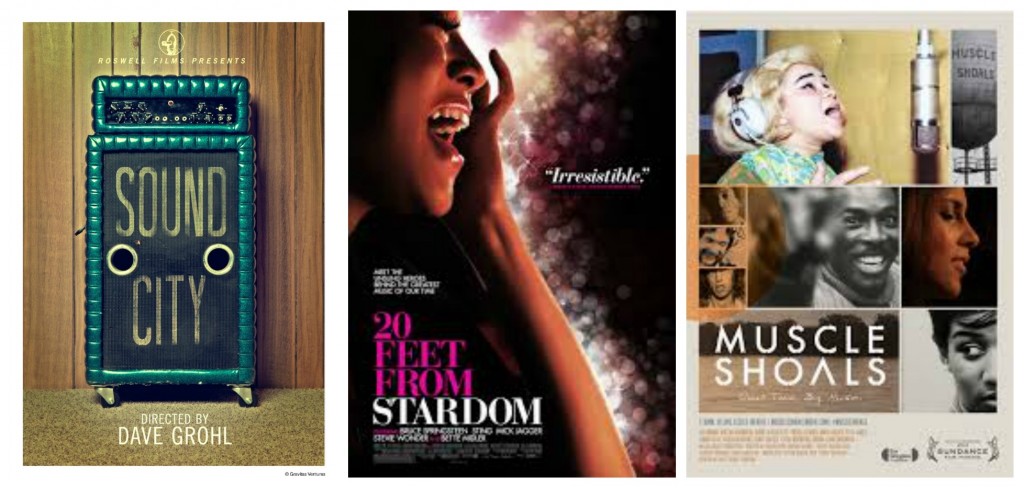 MUSIC DOCS 
Three of the five highest grossing Sundance docs from last year were about singers/musicians (3 of the top 5 were also sold by Submarine and 4 of the top 5 were distributed by Radius-TWC or Magnolia) Clearly, they are resonating with a larger audience and the top players in documentaries recognize this. What's truly impressive though is two of these films were day and date releases.
Sound City was a self financed release and dominated iTunes while also grossing over $400,000 in the care of Variance Releasing. While Variance handled the theatrical release of Sound City and Dave Grohl and his team did their own direct distribution through VHX, Gravitas Ventures handled the traditional VOD release of the film both in North America and internationally, including on iTunes.  The film has grossed north of 7 figures on VOD since Gravitas Ventures launched it almost a year ago. Muscle Shoals has managed just under $700,000 with Magnolia at the helm, but theirs is a traditional distribution situation and the acquisition amount was not stated. Twenty Feet From Stardom also had a traditional release and has grossed just under $5 million and is RADIUS-TWC highest grossing film to date. The film, acquired for just over a $1 million, is also a top performer digitally and has been selling well internationally.
SELF FINANCED IS POPULAR
Over 25% of Sundance 2013 docs pursued some form of self-distribution.
Running From Crazy, Blood Brother, The Square, God Loves Uganda, American Promise, Linsanity, When I Walk, Sound City, Pandora's Promise and the yet to be released Citizen Koch all went for self financed theatricals.
Linsanity and Citizen Koch both raised over $100,000 on Kickstarter for their theatrical releases.  Linsanity has made $299,408 in cinemas. This more than justifies the DIY campaign and assuming they didn't pour extra money into the release would net them just over $100,000 before digital and other ancillary are factored in.
The Square, which is the first Netflix Documentary pick up, had a small Oscar Qualifying run that turned into a little bit more and helped the film make the shortlist. It has grossed over $50,000 to date. That threshold was also exceeded by fellow shortlist film God Loves Uganda. Variance is releasing God Loves Uganda and should either film make the final Oscar cut you can expect additional revenue. That said, neither release appears to be profitable on its own. Variance said a few years ago they wouldn't do a release for under $20,000 and cinemas do take a large chunk of revenues. Add the cost of Oscar Campaigning and the absence of the Netflix deal and God Loves Uganda clearly needs the Oscar nomination to boost its bottom line for digital (It will air on PBS later this year).
Running From Crazy quietly earned $33k, When I Walk did not report totals and Blood Brother has grossed over $50,000, but all through TUGG screenings.  Blood Brother's total is at once impressive and instantly disappointing. The film won the audience and grand jury awards, but failed to generate major buyer interest. ITVS has TV and Cinedigm has digital rights, but the film has become one of the lower grossing performer's for a major festival award winner. At the same time, it screened at festivals left and right and, while skipping week long engagements, has screened at churches and small towns around the country. It may ultimately reach $100,000 via TUGG.
_____________________________________________________________________
DOCUMENTARY UNDERPERFORMERS
While Sundance continues to push for a lot of political docs, they are far from the best performers at the box office. After Tiller is a great film, but hardly a Friday night date movie. Festival revenue has provided a boost for the Oscilloscope release, but with under $70k in theatrical and a solid push for Oscar (it was not shortlisted) feels like a disappointment.  Similarly award winners The Square and Blood Brother also are far from the top of the pack at the box office.
Meanwhile, over 1/3 of the World Doc films have nothing lined up for the States and Fire in the Blood is the lowest grossing Sundance Doc from last year that reported box office totals. It still has made about $20k and much of it from TUGG.
Other underperformers include Cutie and the Boxer, which was not day and date, and The Summit, which was one of the biggest doc deals at low 7 figures from Sundance Selects, but failed to pass $300k theatrically. Compared to films like Dirty Wars (IFC) which pulled in $371, 245 and Inequality for All (Radius-TWC) grossing $1.1 million, the buy was a bust.
Next week, we'll take a look at how the narrative films from Sundance 2013 fared in release.
Bryan Glick January 15th, 2014
Posted In: Distribution, DIY, Film Festivals, Theatrical
Tags: 20 Feet From Stardom, After Tiller, American Promise, Blackfish, Blood Brother, Citizen Koch, CNN, Cutie and the Boxer, Dirty Wars, Fire in the Blood, Gathr, Gideon's Army, God Loves Uganda, HBO, HIstory of the Eagles Part One, Inequality for All, Kickstarter, Life According to Sam, Linsanity, Magnolia, Manhunt, Muscle Shoals, Netflix, Oscar short list, Pandora's Promise, Pussy Riot, Running from Crazy, Showtime, Sound City, Sundance Film Festival, The Crash Reel, The Square, The Summit, The World According to Dick Cheney, theatrical releases, Tugg, Valentine Road, When I Walk, Which Way is the Front Line From Here?
Written by Keo Woolford, edited by Jeffrey Winter
EDITORS NOTE: Anyone who has read the TFC blog or heard us speak in public knows that strategies for monetizing independent film through audience engagement, focused niche marketing, grassroots outreach and DIY/hybrid release techniques are the tenets of what we teach and preach. Too many filmmakers get lost in the dream that their film should be seen by everyone, so they forget to identify and target (or they willfully ignore) the core demographic for their film. 
Every once in a while, however, a film comes along that grows organically from a community, and through careful nurturing by the filmmakers, manages to excite true buzz in its core audience. TFC member film THE HAUMANA, a 2013 film about a high school boy's hula troupe by filmmaker/actor/hula dancer Keo Woolford, is a perfect model for this kind of niche DIY strategy, born from genuine community spirit.
This month on the blog, we have been advising those headed into the Winter and Spring festivals. If you still haven't identified the core audience of your film, this post should give you something to think about.
As an actor, I've lived and worked in London, New York and Los Angeles. Wherever I go, I take my culture and home with me. I am a proud hula dancer and I would get a little defensive when people would flap their hands at me or ask me, "Where's your hoop?" It was amazing to me how little people knew about hula and that men even danced hula. This perspective was coming from intelligent and esteemed circles of people, including educators at the University level.
I was blessed to have been commissioned to write and perform a one-man show, directed by Roberta Uno and supported by other sympathetic people and organizations in New York that would expose the struggle of holding on to tradition in post-modern Hawai`i, far from the misconception and misrepresentation of our culture in the global mass media. The show toured for about three years across the United States and also to Manila. Inevitably, audience members would ask if I was going to make a movie about this.
Seed planted.
Cut to a few years later, in between acting gigs, and the conception of the screenplay was born. I originally wrote the lead role for myself. But as time for production crept up, I knew it was my responsibility to oversee the project to keep my vision intact.
The screenplay and film were created for the culture I feel so proud to be a part of; the hula community, both in Hawai`i and outside of Hawai`i. It was also for the local Hawai`i population and the diaspora of Hawaiians and former residents of Hawai`i who still maintain a strong connection to their home and for the people who want to know a little bit more about our culture. It was a goal of mine to show this side of our culture from an insider's perspective versus someone's "idea" of what our culture is about. At the same time, I wanted to entertain the audience and not be didactic or documentary about the approach.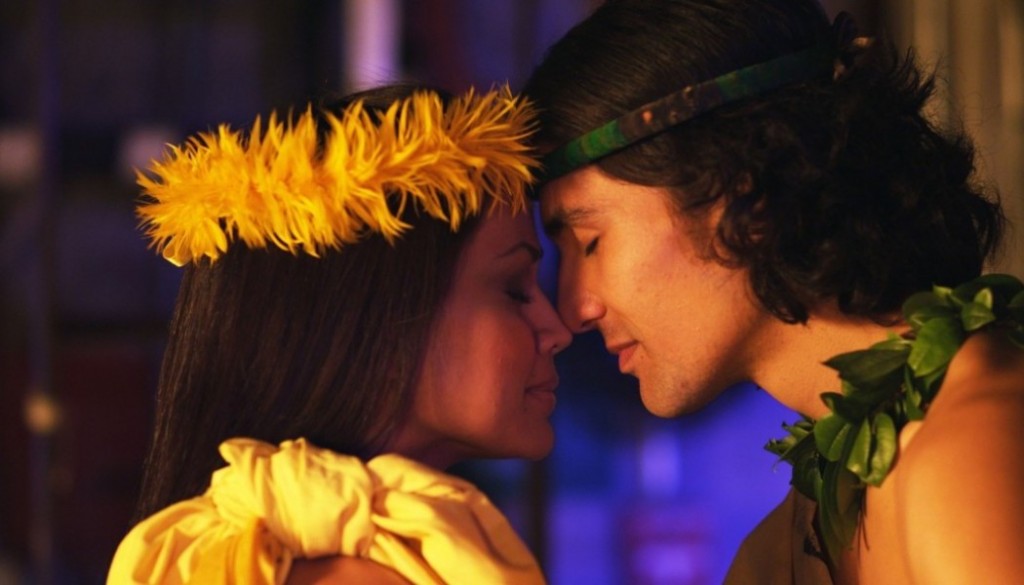 I won't say too much about the budget except that this would be considered a micro-budget feature. I put up most of the money and my best friend helped me raise the bulk of the rest by getting friends to invest for producer points. We did an Indiegogo campaign, which raised a couple of thousand extra. More than anything, though, it was the generosity of the community, crew and cast that kept our budget so low. Everyone worked for reduced or base rates, and the rest of the resources, work, time and talents were enthusiastically "donated."
This was my first venture in such an undertaking. I have no college or film school degree, and no previous experience in writing, directing or producing such a project. I just had the burning passion to show the world a little more about our culture and assumed the hula and Hawaiian community at home and at large felt the same way about seeing something like that. Therefore, although I didn't think about it much at first, I always knew that there was a core audience I could draw on, and hoped this film would speak to them.
My initial idea was to get into all the big festivals. Deadlines were coming up quickly and I sent them unfinished versions of the film (which I will never, ever, ever do again, even if they say they accept unfinished submissions). One by one, I was denied. I didn't mind so much. It drove me to make the film better and gave me that much more time to finish my film the way I wanted. And in the end, I realized I needed every extra minute.
Finally, a programmer named Anderson Le who works for both the Hawaii International Film Festival and Los Angeles Asian-Pacific Film Festival approached me about submitting to these two festivals [editor's note: Hawaii International (HIFF) and LAAPFF are unquestionably two of the most important showcases for Asian/Asian-American/Pacific Islander film in North America. HIFF also includes many other kinds of cinema as well, but is particularly well known as a "gateway to Asia." It is important to remember that many "niche" films may find better premieres in specialty festivals than in the large, generic ones.] At that point, I had really become gun shy about submitting an unfinished cut, but ended up giving him the latest version to screen. This time proved to be a charm.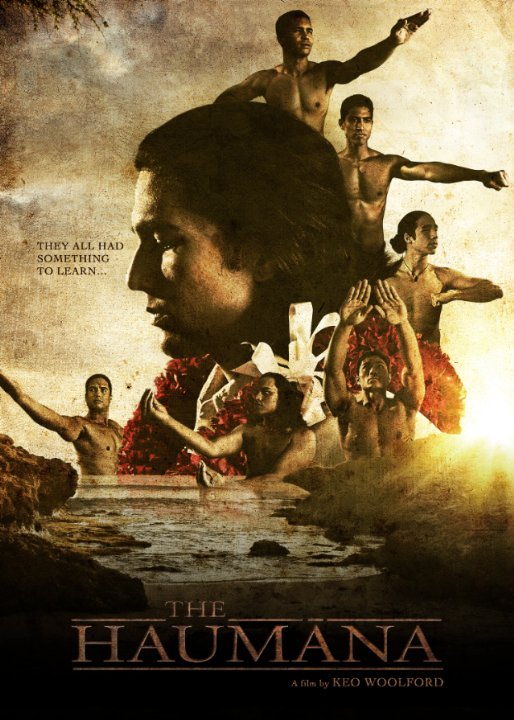 THE HAUMANA was accepted into both festivals and ended up winning the Audience Award at both festivals. It made history at HIFF by being only the second film to ever sell out the 1400-seat Hawaii Theatre (the first was Crouching Tiger, Hidden Dragon) and it was HIFF's Official Closing Night Film. We also won a Special Jury Prize for Best First Feature from LAAPFF. Since then, it has played in a handful of other film festivals and won another Audience Award at the Philadelphia Asian Film Festival and was nominated for Best Film and Best Ensemble at the Orlando Film Festival.
With the support of these festivals, the word of mouth has spread quickly. From the success we garnered at HIFF, the film was picked up for a run at a small theatrical cinema on O`ahu, where the opening weekend gross was around $10,000. It just completed it's 9th week at the theater. It is also available On-Demand to all Hawai`i residents
The parent company of the theater in O'ahu (Pearlridge Consolidated) was so enthusiastic about the numbers that they also invited the film to open at a theater they own in New York City, the well-known Village East Cinema. I originally assumed they wanted it for a single screening, but then they told me they wanted it for a one-week limited engagement! And then it was extended for a second week! I don't have the grosses at the moment, but hope they will give them to me soon.
In addition, the film has also been playing a combination of four-wall screenings and Gathr screenings across the county, selling out the majority of the screenings where the average net is approximately $1500-$2000 per four-wall event.
The strategy has been simple. Hit the core target audience of the film and let the word of mouth carry it even further. Wherever the film has played, the word of mouth has been incredibly strong. The community is passionate about their culture and hungry for work that represents them in a positive and authentic light. I know this, because I am one of them. I have the same passion and hunger for my culture.
Most of the marketing has come from social media. I'm almost embarrassed to say that I didn't start a Facebook page until about a year after we wrapped principle photography! But once I realized the power of social media, I went all in and I am amazed at how quickly the word spread about the film through Facebook alone. I also have a dear friend, Tracy Larrua, who is my PR person. She has been extremely hardworking and effective in getting the news out about the film into TV and press in various forms. And I had a trailer made as a teaser and then as a 30-second TV spot that played Hawai'i for 5 weeks, which has also been well-received on YouTube.
Through Facebook, I had been getting many inquiries on our page about screenings in a bunch of locations around the world. I did some research on four-walling and once the film made it's Hawai`i premiere, I wanted to get it out to as many places as I could. The handful of festivals the film was invited to didn't reach many areas the inquiries were coming from, so I put up a page on our website that allowed anyone who wanted to set up a screening or fundraiser event to contact us to arrange one.
The emails flooded in. Most were from Hālau (hula schools) around the country who wanted to use the film as a fundraiser to raise awareness about hula and our culture. There are several thousand hula schools across the U.S. alone, and these have been an invaluable resource for four-walled community screenings of the film. In general for fundraisers, we split the cost of the theater and then split the revenue from ticket sales. The average costs of the theaters have been about $850. The average net from the screenings has been about $1200. [Editor's note: on an earlier film TFC worked on, another Hawaii-themed film called PRINCESS KAIULANI, we also used the Halau network for word-of mouth outreach. You can get a taste of what that network looks like at http://www.mele.com/resources/hula.html. It was easily found via Google. It is worth noting that many niche films have some sort of network like this that can be identified, although certainly not always as loyal as this one!]
I was also very fortunate to have a grant from the Ford Foundation pay for the flights and accommodations for the screenings when my travel wasn't paid. Now we are signed with Gathr, a Theatrical On-Demand company that arranges screenings anywhere in the country. I still do the fundraiser model for the groups that still want to do those.
As of this writing, I plan to continue to do Gathr and fundraiser/four-wall screenings across the country and then pursue a similar model in Japan and Mexico where the hula communities are even larger than in the United States. I have been getting requests on our website and Facebook page from around the world about the film and hope to reach them somehow as well. A DVD release is planned sometime in the middle of 2014 for the States, after we get the word out a little bit more through the screenings and grassroots tour. There are a couple of other festivals that the film will play in as well.
In the beginning, I was just hoping the film would get into a couple of festivals. And now I am traveling to so many places and seeing how people are affected by the film. It has turned out to be so much more than I had expected in so many ways. I am continually humbled and overwhelmed by the response of the film and am so grateful for every experience it has brought me.
EDITOR'S POSTSCRIPT: We posted this blog not to try and trick anyone into thinking that ALL indie films can find niche success in this manner – of course not all films lend themselves to this kind of passionate niche marketing. But rather THE HAUMANA serves as a mirror that all films should at least take a long look into, asking yourself the all-important question….who is the audience for my film?
Jeffrey Winter December 30th, 2013
Posted In: Distribution, Film Festivals, Marketing
Tags: Gathr, grassroots outreach, Halau, Hawai'i, Hawaii International Film Festival, hula, indiegogo, Jeffrey Winter, Keo Woolford, Los Angeles Asian-Pacific Film Festival, niche audience, The Film Collaborative, The Haumana, word of mouth