Sundance has come and gone and already Berlinale is a week away and SXSW announced the bulk of their slate today! We've now had a few days to reflect on the chaos that is arguably America's most important film festival for indie film and here's what we think.
Last year's fest included a number of smaller foreign doc deals early on which is sorely lacking from this year. Only three docs have sold so far though all were decent sized deals and for films in the US Doc section. Interestingly, none of them won awards, but a number of other docs had TV deals arranged before the festival.
6 of the 16 US Dramatic films and 2 of the NEXT films sold. Sony/SPC, A24, Lionsgate/Roadside, Radius-TWC, Fox Searchlight, IFC, Magnolia all snapped up multiple films. However, previous players absent thus far are Anchor Bay, The Weinstein Company, CBS Films, Relativity Media, Sundance Selects, and Magnet. New distribution companies like Amplify did not make a single Sundance Deal nor did formally expanded ones such as Gravitas Ventures. This is probably the most alarming thing as every year a new distributor typically makes a big push for a film right out of the festival.
Before I get to the list of sales deals, I would like to talk about what I saw as a HUGE mistake! Consistently while attending documentary screenings at the festival, the filmmakers would say during the Q&A that they already had a team in place to arrange for special screenings or planning a self financed distribution scenario. NOT ONCE did this come up with the narrative filmmakers! One of the things TFC does is handle festival distribution for films, and most especially our service is applicable for films that premiered at a world class festival like Sundance. It is incredibly foolish not to capitalize on the publicity received at a world class festival by not planning for at least further festival screening revenue that will come right away. Should your film be in the lucky position of receiving a seven figure deal upfront, you might be able to afford to pull it from the festival circuit and forego further revenue, but with very FEW receiving those offers, why not plan for scooping up that immediate revenue potential?
I am not saying you have to go with TFC for festival distribution (though even traditional distributors turn to us to handle their films on the festival circuit and they take their cut of the screening fees), but I am saying you should have some sort of team in place to take advantage of those opportunities right away. By the time SXSW is finished in March, your film could already have booked $5k in festival screening fees on the circuit. Blood Brother had a dozen festivals under its belt by that point last year and many of the films at this year's festival could do the same. Why aren't they?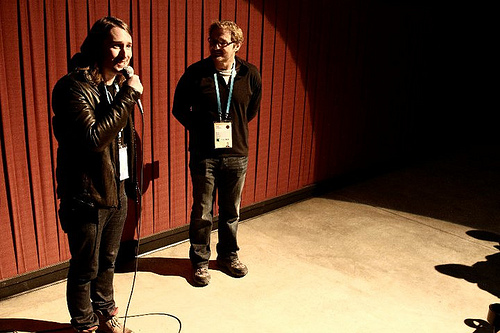 Now…on to the deals.
DOMESTIC/NORTH AMERICAN
Dead Snow Red vs. Dead: Well Go USA picked up US rights. The film will be released in an all English version.
Love is Strange: Sony Picture Classics (SPC) snagged Ira Sach's follow up to Keep the Lights On
The One I Love: Radius-TWC paid about $2 Mil
Fed Up: Radius-TWC paid under  $2 Mil for worldwide rights. This is bigger than what any documentary sold for at last year's Sundance.
The Babadook; IFC Midnight
Cold in July: IFC took North American rights for $2 Mil
God's Pocket: IFC has US rights
Calvary: Fox Searchlight signed on for the US and a few other territories for $2.5 mil
Obvious Child: A24 signed for low 7 figures for North America
I Origins: Fox Searchlight took worldwide rights for $3mil to Mike Cahill's follow up for the splendid and under appreciated Another Earth
The Skeleton Twins: Lionsgate/Roadside Attractions/SPW joined together for $3.5 mil
Land Ho!: SPC took worldwide rights to the film that should travel well in European territories.
Frank: Magnolia saw through the fake head and bought it for North America for  low 7 figures
Life After Beth: A24/DirectTV joined up for $3.5 Mil for US rights
Cooties: Lionsgate will spread the infection throughout North America.
Whiplash: SPC felt the beat for just under $3 Mil and Sony Worldwide has most international territories
Wish I was Here: the newly rebooted Focus Features took for $2.75 Mil (Film was partially financed on Kickstarter)
Laggies: A24 acquired domestic rights for roughly $2 Mil
Cesar's Last Fast: Participant Media/Univision sold TV rights for Mid 6 figures
Dinosaur 13: Lionsgate/CNN went in for about $1 Mil
Happy Christmas: Magnolia/Paramount couldn't say no to Swanberg. Magnolia also distributed his film Drinking Buddies.
PRE BUYS
Mitt: Netflix will release it in a week
Wetlands: Strand
The Raid 2: SPC
Love Child: HBO
Private Violence: HBO
The Case Against 8: HBO
Captivated: The Trials of Pamela Smart: HBO
Ivory Tower: CNN Films
Life Itself: CNN Films
Remembering the Artist: HBO
The Trip to Italy: IFC
The Signal: Focus
FOREIGN
Love is Strange: Pretty Pictures made a six figure deal for French distribution
The Green Prince: Curzon and Madman Entertainment brokered for UK, Australia, and New Zealand
Bryan Glick January 30th, 2014
Posted In: Distribution, Film Festivals, International Sales
Tags: Bryan Glick, festival distribution, film distribution, film sales, independent film, self financed distribution, Sundance wrap up, The Film Collaborative
by Bryan Glick
Sandwiched in between SXSW and Cannes, it is very easy to dismiss or overlook the Tribeca Film Festival. Yet, last year's crop of films included the world premieres of two of the highest grossing documentaries of 2012 Bully and Jiro Dreams of Sushi.  However, most buyers seemed much more hesitant to strike this year.
Part of the issue is that Tribeca Films went all out acquiring The Giant Mechanical Man (starring Jenna Fischer and Chris Messina), Sleepless Night (France, estimated budget €2.5m) , Struck By Lightning (with Christina Hendricks and Dermot Mulroney), Booker's Place: A Mississippi Story (documentary), War Witch (Canada, estimated budget $3.5m), Resolution (estimated budget $1m), Side By Side (documentary, produced by Keanu Reeves)  and Death of a Superhero (Germany/Ireland, estimated budget €3.8m) (The latter two premiered at Berlin and TIFF), so most major buyers settled for one title or none at all.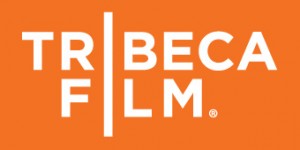 Outside of Tribeca Films, Sundance Selects and IFC Midnight were among the most active buyers. The latter took US rights to the world premiere Replicas (Canada with Selma Blair and Joshua Close)  and US and UK rights for As Luck Would Have It (Spain with Salma Hayek)  which premiered at Berlin.  Meanwhile, their sister division, Sundance Selects, went for North and Latin America, UK, and Scandinavia rights to  The Flat (Germany, documentary) and also grabbed the best narrative film winner Una Noche (US/UK/Cuba with Dariel Arrechaga) for North America.  In addition, the fest also hosted the North American premiere of Beyond the Hills (Romania)  which they acquired out of Berlin.  IFC got in the game with US rights for Knife Fight (Sweden with Jennifer Morrison and Carrie-Anne Moss, estimated budget $7m).
The only other distributor to acquire multiple films was Film Buff. They secured digital distribution rights to Knuckleball! (documentary) and US rights to The Russian Winter (US/Russia, documentary)
The star studded Revenge for Jolly (with Elijah Wood, Ryan Phillippe & Kristen Wiig) got US and Canada covered courtesy of Sony Pictures Worldwide and the festival award winning The Revisionaries (documentary) was acquired for North America by Kino Lorber.  Cinedigm continued its banner year with US rights to Don't Stop Believin': Everyman's Journey (documentary about the band Journey who hired their new lead singer via Youtube). Another company making their presence known was, Entertainment One, who couldn't resist getting  North American rights for Freaky Deaky (with Christian Slater, Crispin Glover and Michael Jai White, estimated budget $10m). Meanwhile, Strand Releasing paid six figures for North American rights to Yossi (Israel, estimated production budget $500K), continuing a very effective partnership with the popular Israeli filmmaker Eytan Fox. Other films to sell include Whole Lotta Sole (UK, with Brendan Fraser and Colm Meaney) which went to Arc for near seven figures, Room 514 (Israel) was bought for North America theatrical by Film Movement, and Unit 7 (Spain, estimated budget €3.5m)  which sold for US Pay TV and VOD to HBO.
Presently, the Tribeca festival arguably does a better job serving as a platform for films that have already been seen elsewhere or have distribution in place. Films that had North American or world premieres, but were bought before the fest include Magnolia's Jack and Diane (with Juno Temple and Kylie Minogue), a partnership that featured sports themed documentaries sponsored by ESPN Films with Broke, Benji, and Town of Runners,  The HBO Doc release One Nation Under Dog, the Netflix exclusive documentary The Zen of Bennett (about singer Tony Bennett), Cinema Guild's "Planet of Snail (Finland/Japan/Korea),  and Fox Searchlight's box office bomb Lola Versus (with Greta Gerwig and Bill Pullman) which to date has grossed just barely over $250,000 theatrically in North America. Two special release docs Wagner's Dream (NCM Fathom Events) and Queen: Days of Our Lives (Eagle Rock Entertainment) were also a part of the slate. Another film to sell before the festival was the Morgan Spurlock documentary Mansome, which Paladin acquired for US Theatrical. It has since grossed a very wimpy $36,280 showing that the days of, "Super Size Me" have long since passed.
FINAL THOUGHTS: Several of these deals have only taken place in the past few weeks (though the fest was back in April) and there were fewer than five deals to report during the festival. There is still a lot of value to screening at Tribeca, but it seems it serves more as a pre-launch into the Cannes market. With Tribeca Films buying so many films both before and after the festival, it raises the question of what is there for other buyers? They have also yet to have a film that has broken out both theatrically and on VOD though "Struck by Lightning" has real potential to do strong business.
Conspicuously absent this year was Magnolia Pictures, Oscilloscope, and The Weinstein Company. All of them are based in Manhattan and TWC and Magnolia struck documentary gold with films they bought at last year's festival. It is doubtful that any of them would jump into the fray at this point, but it does seem to hint that the commercial prospects for films this year at the festival were not perceived to match those of last year's slate. The festival still has to figure out how to excite the industry in NYC and convince them that they should go to a festival in their own town.
All that said though, the amount of deals shows that the festival is an increasingly good alternative to Sundance and potentially even SXSW.
ADDITIONAL FESTIVAL DEALS
Since the last blog posts about SXSW and Sundance there are a few more deals to report and some DIY movement.
-Sundance saw a number of films announce deals or DIY  plans in the past month.
-Wolfe Releasing secured US DVD/VOD rights to the Sundance documentary Love Free or Die.  In addition and in partnership with Wolfe, Kino Lorber will handle the film for educational/non-theatrical screenings. It will have its television premiere on PBS stations nationwide as part of the series "Independent Lens."
– Fellow US Documentary competition title A Place At The Table (It was called "Finding North" At Sundance) was acquired for the US by Magnolia Pictures. They will release in partnership with Participant Media. The deal was negotiated by Josh Braun of Submarine Entertainment.
-Drafthouse films went for Wrong and will release the film in North America in 2013. It is only the third World Dramatic film to get distribution in the states from this years festival.
-Kimstim Films will be releasing Bestiaire theatrically starting October 19th. This makes it the second of the New Frontier films to secure a theatrical release this year.
-Grand Jury Prize winning documentary The House I Live In will be released theatrically by Abramorama with guidance by Cinetic. Snag films has acquired domestic distribution rights to the film.
-Earlier this month, world documentary competition film Big Boys Gone Bananas did a DIY theatrical, Oscar qualifying run in NY and LA.
There are still over two dozen films from this year's Sundance that have yet to sell or establish DIY distribution. Of those, almost half were in the world dramatic competition section. Still, when compared to other film festivals, its sales numbers are fantastic! Over ¾ of the films that premiered at the festival this year have been acquired or announced plans for DIY distribution.
On the SXSW front, IFC Midnight decided to stick its teeth into The Jeffrey Dahmer Files (Formerly called "Jeff"). They acquired both North American and UK rights. The deal was negotiated by Submarine Entertainment.  Producers Distribution Agency is betting on Brooklyn Castle which they will release in the US October 19th. Based on how their first three features The Way (BO gross $4.4m), Exit Through the Gift Shop (BO gross $3.2m) and Senna (BO gross $1.6m)  did this should be one of, if not the highest grossing film to come out of SXSW.  Finally, Tribeca Films could not say no to Somebody Up There Likes Me (with Nick Offerman). They took North American rights to the SXSW world premiere. The deal was negotiated by Gray Krauss Stratford Des Rochers LLP. Snag Films continues its best of fest approach and acquired domestic distribution rights to Grand Jury Prize documentary Beware of Mr. Baker Abramorama is handling the theatrical.
A full list of sales deals from Tribeca is listed below. Box office grosses and release dates are current as of August 19th.
Film
Company
Territories
Sales Company
Box Office/
Release Date
As Luck Would Have It
IFC Midnight
US and UK
Premiered at Berlin
Benji
ESPN Films
PRE FEST
Beyond the Hills
Sundance Selects
North America
Wild Bunch
Booker's Place: A Mississippi Story
Tribeca Films
North America
Greenberg Traurig, LLP
Broke
ESPN FILMS
PRE FEST
Death of a Superhero
Tribeca Films
             $607
Don't Stop Believin': Everyman's Journey
Cinedigm
US
Évocateur: The Morton Downey Jr. Movie
Magnolia
US
Submarine Entertainment
Freaky Deaky
Entertainment One
North America
Paradigm
Jack and Diane
Magnolia Pictures
Worldwide
Knife Fight
IFC
US
WME INDEPENDENT
Knuckleball
Filmbuff
Digital Distribution Rights
       September
let fury have the hour
paladin
lola versus
fox searchlight
acquired pre fest
$252603
Mansome
Paladin
US Theatrical
$36,280
One Nation Under Dog
HBO Doc Films
PRE FEST DEVELOPED
Planet of Snail
Cinema Guild
US
Bought out of IDFA
$7978
Queen: days of our lives
Eagle Rock Entertainment
PRE FEST ALREADY ON DVD
Replicas
IFC Midnight
US
Turtles Crossing LLC
Resolution
Tribeca Films
North America
XYZ Films
Revenge For Jolly
Sony Worldwide
US and Canada
UTA Independent Film Group
Room 514
Film Movement
North America
Side By Side
Tribeca Films
North America
Justin Szlasa and attorney Marc Simon
$6956
Sleepless Night
Tribeca Films
US
Bac Films
Struck By Lightning
Tribeca Films
US
Traction Media and ICM Partners
The Flat
Sundance Selects
North/Latin America, UK, Scandinavia
The Giant Mechanical Man
Tribeca Films
US
$7,396
The Russian Winter
Film Buff
US
The Visionaries
Kino Lorber
North America
           October
The Zen of Bennett
Netflix
 Exclusive
bought Pre fest
Town of Runners
ESPN Films
PRE FEST
Una Noche
Sundance Selects
North America
Unit 7
HBO
US Pay TV and VOD
Vicente Canales' Film Factory
Wagner's Dream
NCM Fathom Events and the Met
Screened with The Ring Cycle in May
War Witch
Tribeca Films
US
Premiered at Berlin
Whole Lotta Sole
Arc
US
Yossi
Strand
North America
Films Distribution partner Nicolas Brigaud-Robert
NB: In an effort to put these  films in a useable context for filmmakers/investors/distributors, we have provided information (when available) on country of origin, notable names involved, and estimated production budget. From this information, one can see where the sales trends seemed to be at the festival.
Orly Ravid August 22nd, 2012
Posted In: Distribution, Film Festivals, Theatrical
Tags: documentary, festival distribution, film distribution, foreign film, independent film, independent film distribution, independent film marketing, Sundance Film Festival, SXSW, theatrical release, Tribeca Film Festival
by Orly Ravid
It is difficult to definitively explain what The Film Collaborative (TFC) does in a few sentences. Often, when asked for a company bio for a speaking engagement, we are asked to sum up in a few words, but here is the thing…we do different things for different films and that is what makes this non profit company devoted to independent film distribution different. We are a membership organization and we offer a menu of services that are separately available.  For our members, we are largely an educational and informational organization. We will work with any film/filmmaker to provide consultation and educational resources which are included in our membership fees.
We can provide services such as: worldwide festival distribution, worldwide sales, domestic sales, worldwide direct digital, domestic theatrical, limited domestic educational distribution, grassroots / social network marketing services, and contract negotiation services. These are all subject to additional fees so the filmmaker must have significant budget to allow for the labor and expenses incurred and our acceptance depends on the workload currently undertaken by the company.
We also serve in a sales agent capacity with SOME films. Due to this dual nature (educational and service oriented), we are very discerning about the films we take on in this capacity. We can work on any aspect of distribution, but with a strong emphasis on direct distribution being part of  your overall distribution strategy. We can connect you with service providers/buyers we think are right for your film, and ones we trust and recommend, but WE NEVER OWN YOUR RIGHTS and filmmakers can cancel the service at any time. This clearly sets us apart from other sales agents and can be confusing to those who are accustomed to typical sales agent arrangements. The deals we make are almost always between the buyer and the filmmaker. The only exception to this are bulk deals whereby doing the deals individually is just tortuous for all involved.  We are very boutique in our sales agent offerings, not wanting to disappoint or take on more than we can handle. If we don't think a title is suited to our strengths and our mission to offer quality films of artistic merit with strong distribution potential, then we don't take them on for sales representation. Which brings us to merit…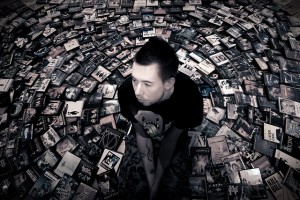 Not all films will have distribution potential, not all films are good, not all films have an audience, or not a significant one. There, we said it! Time and again we see filmmakers willingly, enthusiastically going into debt, either raising money from investors or credit cards and coming to us for help in getting their creations out into the world. Sometimes those creations just won't have a life out there and no matter what is spent in time or money, a significant audience won't be found. We drill down into every member's film in order to give the best assessment, but there are times when the prognosis is not favorable to the kind of success they are seeking.
For members' films, we remove our  personal tastes from the equation and try our best to determine WHO in the world would be enthusiastic for the film and how many such folks are out there? And where are they? And can they be reached given the resources available? When you made the film, were you thinking of an audience?  When you came to us expecting the film to: get TV sales, international sales, a nice Netflix fee, a theatrical release, a theatrical even after you did a DIY DVD and iTunes release, were you basing that on another film that is similar? Do you understand the decision making process involved in the buying of films for release? Was any research at all conducted BEFORE the production started? With the amount of information on our site and thousands of others online, there is no longer an excuse for not knowing the answers to these questions well before a production starts.
I am starting to want to be the tough love nursemaid and say we don't want your babies to be orphans. Filmmakers now have to educate themselves a bit before conception and well before giving birth so they will be able to  cover all the rearing their film baby is going to need to claw its way through the mobs of other film babies, their TV siblings,  Webcontent cousins, and the rest of their multimedia distraction family. As with conceiving real babies, it is all fun and games until the reality of raising a child sets in. You need to be fully prepared for the long haul.
We have information, we keep up with the current shifting sands of distribution, we receive opportunities because we represent quality films, we have contacts, years of expertise, we're friendly, we're not gonna f*ck you over, but we cannot save every film from oblivion nor can we convert every film into a success however you define it.  So much of that has to start with you, being clear and honest with yourself, before you say "action".
photo credit: Adam Foster | Codefor
Orly Ravid August 8th, 2012
Posted In: Digital Distribution, Distribution, International Sales, Marketing
Tags: artistic merit, consultation, Digital Distribution, direct distribution, educational resources, festival distribution, film distribution, film sales, independent film, non profit, sales agent, TFC