by Sheri Candler
As this is the beginning of a new school year for universities and film schools, it might interest you to know that several film and media courses are opening up their syllabi to the outside world. They aren't just offering a public facing course description, but actually posting the assignments for their students and the reading materials being used in the class so that all may follow along regardless of where you are. No, isn't the same thing as receiving one on one attention in class, but then again that's a reason to pay tuition.
It is also interesting to see what tools instructors are using to communicate with students from wikis to Twitter to LiveJournal and Blogger to something I'd never heard of, Elgg, an open source social networking platform.
The following instructors are all on the cutting edge of the issues facing filmmakers right now; not the cameras or editing equipment or scriptwriting or film history, but the changing landscape of the business of entertainment and what it means to be an artist in the 21st century.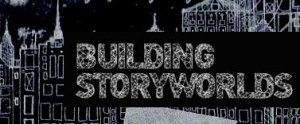 Columbia University Film Program
"Building StoryWorlds: the art, craft and biz of storytelling in 21c" taught by Lance Weiler (@lanceweiler on Twitter)
If you have been keeping up at all with latest trend in entertainment, you have probably heard the term Transmedia Storytelling. It was coined by MIT, now USC, professor Henry Jenkins in 2003 to describe  the technique of telling a single story or story experience across multiple platforms and formats using current digital technologies. Filmmaker Lance Weiler describes himself as a story architect, someone who creates not one linear tale, but an entire world for his characters to live in and for audiences to participate with them.
In his Columbia course, students and global collaborators will work together to  design, build, and produce an immersive storytelling experience. The whole process will be openly documented and released under a creative commons license in an attempt to gain a better understanding of what goes into creating immersive storytelling experiences.
To join in, follow this course curriculum and check his website Building Storyworlds to keep up with the happenings.

University of Central Florida Graduate course "Guerilla Film Marketing" taught by Randy Finch (@randyfinch on Twitter)
This is a graduate seminar about grass roots and non-traditional marketing strategies for film and media products. The emphasis is on unconventional and microbudget interactions with consumers. During the course, students will become familiar with how the new digital economy and social media tools are changing the landscape for filmmakers and other media producers in the twenty-first century. He requires the students to  blog about guerrilla marketing and create materials that they might actually use to market their own films or other media projects.
As Randy told me "I am fascinated by the possibilities for New World film education online. It's a large part of why I blog. In addition to making my own syllabi and assignments available online, occasionally I even write a post exploring how film education might evolve."
For a look at the syllabus, use this Google Doc and read Randy's blog for homework assignments.
Brown University
"Open Source Culture" taught by Mark Tribe (@marktribe on Twitter)
This course utilizes a wiki to disseminate the information. Where do we draw the line between sampling and stealing? What does it mean to call a urinal a work of art? This course explores the tension between artistic appropriation and intellectual property law, and considers recent efforts to use open source software as a model for cultural production. With the advent of digital culture spreading across the world at momentary speed, artists today need to be aware of the changing laws, consumer attitudes and ways in which creativity and communication are happening online. These changes affect business models in many industries, but very much in the entertainment industry where there have been attempts to curb audience access to online content deemed infringing on intellectual property.
For a look at the syllabus, go to this wiki page.
This one was taught in 2010 and I don't know the status of it now, but the syllabus still lives online…
Georgia Tech
"Digital Media and Participatory Culture" taught by Melanie E.S. Kohnen, Ph.D (@_mesk on Twitter)
The course is an exploration of how digital media is used to participate in various aspects of contemporary culture. Examinations of social networks on the internet specifically matters of privacy, identity, and community formation. Also covered, how digital media is used to participate in culture with a focus on remixing, mash-ups, digital video production, and other forms of transforming existing media texts and how copyright regulations impact remix cultures. 
For a look at the syllabus and reading materials, go to this online pdf. Even if the class isn't actively being taught, there is so much one can do self directed.
If you like the look of that course, you may be interested in these on fan fiction and remix culture, .
If anyone would like to point out other film and media courses geared toward the 21st century filmmaker/artists being taught in an open method, please leave them and their URLs in the comments section.
Orly Ravid September 13th, 2012
Posted In: education
Tags: Brown University, Columbia University, educational resources, film school, Georgia Tech, guerilla marketing, Lance Weiler, Mark Tribe, Melanie E.S. Kohnen, open source culture, participatory culture, Randy Finch, remix, storyworlds, University of Central Florida
by Orly Ravid
It is difficult to definitively explain what The Film Collaborative (TFC) does in a few sentences. Often, when asked for a company bio for a speaking engagement, we are asked to sum up in a few words, but here is the thing…we do different things for different films and that is what makes this non profit company devoted to independent film distribution different. We are a membership organization and we offer a menu of services that are separately available.  For our members, we are largely an educational and informational organization. We will work with any film/filmmaker to provide consultation and educational resources which are included in our membership fees.
We can provide services such as: worldwide festival distribution, worldwide sales, domestic sales, worldwide direct digital, domestic theatrical, limited domestic educational distribution, grassroots / social network marketing services, and contract negotiation services. These are all subject to additional fees so the filmmaker must have significant budget to allow for the labor and expenses incurred and our acceptance depends on the workload currently undertaken by the company.
We also serve in a sales agent capacity with SOME films. Due to this dual nature (educational and service oriented), we are very discerning about the films we take on in this capacity. We can work on any aspect of distribution, but with a strong emphasis on direct distribution being part of  your overall distribution strategy. We can connect you with service providers/buyers we think are right for your film, and ones we trust and recommend, but WE NEVER OWN YOUR RIGHTS and filmmakers can cancel the service at any time. This clearly sets us apart from other sales agents and can be confusing to those who are accustomed to typical sales agent arrangements. The deals we make are almost always between the buyer and the filmmaker. The only exception to this are bulk deals whereby doing the deals individually is just tortuous for all involved.  We are very boutique in our sales agent offerings, not wanting to disappoint or take on more than we can handle. If we don't think a title is suited to our strengths and our mission to offer quality films of artistic merit with strong distribution potential, then we don't take them on for sales representation. Which brings us to merit…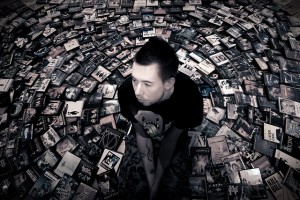 Not all films will have distribution potential, not all films are good, not all films have an audience, or not a significant one. There, we said it! Time and again we see filmmakers willingly, enthusiastically going into debt, either raising money from investors or credit cards and coming to us for help in getting their creations out into the world. Sometimes those creations just won't have a life out there and no matter what is spent in time or money, a significant audience won't be found. We drill down into every member's film in order to give the best assessment, but there are times when the prognosis is not favorable to the kind of success they are seeking.
For members' films, we remove our  personal tastes from the equation and try our best to determine WHO in the world would be enthusiastic for the film and how many such folks are out there? And where are they? And can they be reached given the resources available? When you made the film, were you thinking of an audience?  When you came to us expecting the film to: get TV sales, international sales, a nice Netflix fee, a theatrical release, a theatrical even after you did a DIY DVD and iTunes release, were you basing that on another film that is similar? Do you understand the decision making process involved in the buying of films for release? Was any research at all conducted BEFORE the production started? With the amount of information on our site and thousands of others online, there is no longer an excuse for not knowing the answers to these questions well before a production starts.
I am starting to want to be the tough love nursemaid and say we don't want your babies to be orphans. Filmmakers now have to educate themselves a bit before conception and well before giving birth so they will be able to  cover all the rearing their film baby is going to need to claw its way through the mobs of other film babies, their TV siblings,  Webcontent cousins, and the rest of their multimedia distraction family. As with conceiving real babies, it is all fun and games until the reality of raising a child sets in. You need to be fully prepared for the long haul.
We have information, we keep up with the current shifting sands of distribution, we receive opportunities because we represent quality films, we have contacts, years of expertise, we're friendly, we're not gonna f*ck you over, but we cannot save every film from oblivion nor can we convert every film into a success however you define it.  So much of that has to start with you, being clear and honest with yourself, before you say "action".
photo credit: Adam Foster | Codefor
Orly Ravid August 8th, 2012
Posted In: Digital Distribution, Distribution, International Sales, Marketing
Tags: artistic merit, consultation, Digital Distribution, direct distribution, educational resources, festival distribution, film distribution, film sales, independent film, non profit, sales agent, TFC