Part 3 in our series on understanding social media tools. Find the rest of the series on these links  Mindset Change, Myths, Twitter, Youtube
Facebook is the KING of the social networks (for right now anyway) and, with over 1 billion accounts, there is bound to be some measure of audience for your work to be found there.
Some Facebook stats:
Over a 170 million of the 572 million people who reside in the United States and Canada use Facebook. Europe ranks second in total penetration with 38% of 595 million people using the service. In Asia, Facebook counts just 5% of the 4.3 billion people who live there.
Since this series is geared to basics of getting started or for those who have started, but haven't progressed very far, I am including this video tutorial [I didn't make it] on opening up a business (fan) page. You WILL need to have a Facebook personal profile in order to administer a Facebook business (professional) page. If more than one person on your team will be administrating your page, they must first Like the page and then you can choose them as an admin.
A couple of things to think about:
-Are you mainly interested in building this page to show a distributor that you have audience awareness for this film?
-Are you mainly interested in building up audience for all of your work now and in the future?
The reason I am asking you to consider this is it is a little difficult to change the name of your page after it reaches 200 "likes." Rather than opening a lot of pages and abandoning each one (and the audience you have built) after the film's marketing push is finished, think about opening one page either for yourself as a professional or for your production company and keeping that audience with you for all of your projects. The way Facebook is set up for search is a little wonky because if someone searches for the title of your film in Facebook search, they may not find it if listed under your production company. But they are improving their graph search all the time and if you do a good job promoting the name of your page on your website, in social ads and in all communications, the chances of people making that connection increase. If you have already opened pages, there is a way to change the name of an existing page, but it isn't easy if you have over 200 likes. Facebook wants to discourage the practice of building up an audience on a page and then selling it to the highest bidder and confusing those who have liked one page that is then turned into something else.
More on how to request a name change here.
If your only interest is trying to sell to a distributor and have them take over the page, then proceed with setting up under the film's title. If you have read any of my writing, you will know which route I think you should take 🙂
As for category, you can change this later, but you might choose Company, Product, or Movie as a starting place.
Chances are you won't be aware of even half the ways you can control and customize your new fan page. Luckily, Mari Smith made a great infographic that breaks it all down for you HERE. I suggest you just print it out and tape it to your monitor!
Ok, so you've set up the page how you want it and you're fairly versed in how to navigate it. Now what?
Create a descriptive cover image. Consider this space the visual representation of whatever it is you want your audience to connect with when they first visit your page and are in decision mode about joining it.
If you want to highlight your current project, make some variation of your key art the main image with a photo of yourself or your logo as the small, profile image. I often refer filmmakers to band and actor pages because they use their cover image to promote their latest work, while keeping their own fanbases.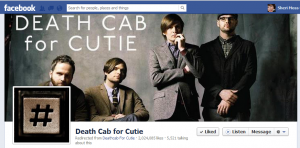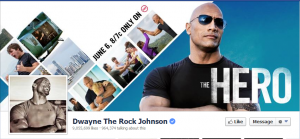 If you want to showcase all that you are involved in as well as what kind of person/company you are, consider a creative montage.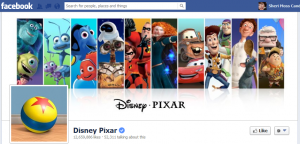 What do you want people to associate with your brand and feel emotionally about joining this page? They will make judgments about it before they have read one word of synopsis and it will be the difference between joining the page and clicking away. Make your cover image something that defines your identity. Dimensions for the cover image on Facebook are 851 pixels wide and 315 pixels tall.
You can hire a professional designer to make your cover images, you can get them made pretty cheaply on Fiverr, or you can try it on your own by using sites listed here.
Facebook guidelines have changed and now images may contain calls to action (subscribe, like our page), contact info (a URL or email address) or references to price or purchase information, while maintaining the 20 percent limit for text overlay, meaning that your text can take up no more than 20% of the image.
–Why Facebook is no longer FREE. The company readily admits that it uses its EdgeRank algorithm to restrict your posts to reach only about 16% of your fans in their newsfeed for free. What is EdgeRank? It is the Facebook algorithm that decides which posts appear in each user's newsfeed. The algorithm hides boring status and post updates, so if your posts don't attract comments, likes, shares, they stop showing up in your fans' newsfeeds. Why should you care? In order to keep reaching your fans for free, you need them to take an action on your posts so it stays in their newsfeed. While you could desperately beg them to act, you could also start posting things they would care about and want to share. For more on EdgeRank, see this post.
Say that the majority of your fans have stopped interacting with your page and you want to regain their attention or announce something really important. To overcome the confines of EdgeRank, you will need to have an advertising budget from which to pay for sponsored stories, promoted posts and Facebook advertising. All of these methods are relatively inexpensive compared to pricing out AdWords, newspaper/magazine,TV, radio and outdoor advertising. You wouldn't pay to reach all of your fans with every post, but it is a good way to push out important content and updates that you want all of your fans to see. As guidelines change all the time, use Google search to look into your best options for using Facebook ads to help build up a following on your page and to direct traffic to your own website or screenings/online store.
–Lots of Visuals. As Facebook continues to change its newsfeed optimization, they have recently said photos and videos will take precedence in the newsfeed. This means you will want to post a lot of visually compelling material as it will have more weight with EdgeRank. These could be photographs, infographics, video clips (not hosted on Youtube, hosted on your Facebook page), Instagram images, and perhaps pulling in your Pinterest Boards through a Pinterest app on Facebook.
–Post several times a day. The more engagement you have on the page, the more likely your fans will continue to see your posts in their newsfeed (the free way to reach your fans). The newsfeed is constantly updating and if you only post once a day or once every few days, your news quickly disappears. Many of your fans do not visit your page specifically, they only see your posts in their feed so make sure you are updating often.There are tools like EdgeRank Checker that tell you, based on your page's history, what times of day are best to post for maximum engagement.
–Let's get some fans! An organic and low cost way to start building your fanbase is by inviting your personal friends and family and the friends of your page administrators to like your page. The more administrators you have for your page, the bigger that pool of friends so consider adding several administrators. Note that administrators have power to make changes to your page so be judicious about whom you select for administration and be sure to revoke that power if an admin leaves the production.
Another way is driving traffic from your other online endeavors. If you have a website, Linkedin page, Twitter account, and/or email signature, post a link to your Facebook page on those. Every place that you are communicating with people should have your social channel information. Probably ALL of those people have Facebook accounts, they just don't know you have a page to join.
Another way is through spending money. While you can complain about this, think about how else you might potentially reach 1 billion users? There isn't another way that doesn't involve money and Facebook is no different. What I like about Facebook advertising is you can get so granular about who you are trying to reach. There is much less spending waste here and you can see fairly immediately how the campaign is going and make adjustments.
For instructions on placing Facebook ads and promoting stories, go here.
–Use Facebook Insights. Monitor what kinds of posts get interaction and are popular so that you will know what kind of content works best on your page.
This is going to take time, patience, experimentation, creativity and consistency. Don't start a month before you need to start asking the fans to do something. If you are opening the page as your professional or production company page, START NOW.
The next post in this series will cover Twitter.
Sheri Candler June 12th, 2013
Posted In: Marketing, Social Network Marketing
Tags: cover image, EdgeRank, Facebook, Facebook fan page, Facebook insights, key art, Mari Smith, social media for filmmakers