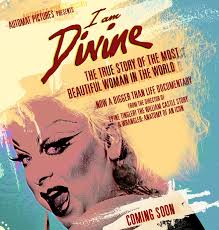 The Film Collaborative is a non profit member organization devoted to helping independent filmmakers become better educated about their marketing and distribution alternatives. Filmmakers may choose between various levels of membership that entitle them to incremental levels of service from a free level that allows for access to our monthly newsletter, blog and Digital Distribution Guide, to levels that include hours of customized consultation about their projects from our team of festival, digital distribution, online and social media marketing and graphic design specialists.
But we also take on a select group of films to actively participate in their self financed distribution from festivals to ancillary sales facilitation to handling limited theatrical releases. As always, we never take rights away from the filmmakers and they are active participants in their release.
Over the next few weeks, I will share details and testimonials from some of the films we've handled over the last 3 years in effort to clarify how we service independent films when we take them on as clients.
Today will feature director Jeffrey Schwarz's documentary film
I Am Divine
which saw its
VOD debut
on April 1. With TFC's help,
Divine
played in a whopping
160 festivals
around the world, garnering
6 figures in screening fees
. TFC also handled the film's limited theatrical release, securing over
50 cinemas
in the US and Canada, with the film held over for 3 weeks at the Roxy Theater in San Francisco, 6 weeks at Cinema Village in NYC, 4 weeks at the Downtown Independent in LA and 3 weeks at Bloor Hot Doc Cinema in Toronto.
At what stage in the production process was TFC consulted? 
JS
: "I had worked with TFC on my previous film
VITO
so I knew they would be able to help position the film properly. TFC helped secure our festival world premiere at
SXSW 2013
and guided us through the process of our international debut at
BFI Lesbian and Gay Film Festival
in London and the many, many festivals that followed."
What advice was sought from TFC and what ultimately happened with the release of the film? Basically what results were achieved with TFC's help?
JS
: "Aside from facilitating the festival screenings around the world, TFC also helped us secure international distribution in several territories. For busy filmmakers, knowing that a group of dedicated and knowledgable allies are working in your best interest is a godsend. TFC also booked the film in theaters around the country for our limited theatrical release. I AM DIVINE played in all the major American cities with great success."
TFC colleague, Bryan Glick, was responsible for booking the theatrical release and had this to say
BG
: "We never took out a single print ad in any city for the theatrical and still grossed over
$80,000 theatrically
. Since the launch of the theatrical release, the film's Facebook page went from over 26,000 fans to more than 44,000.
We were able to book a lot of cities because of strong festival performance. There were a few smaller markets that were not an option, but in those cities the festival fees were far greater than anything the filmmmaker would have pocketed from a theatrical run.
Yes, you cannot play Landmark Theatres if you screen at too many festivals, but we didn't even bother worrying about them. Instead we focused on venues with favorable terms who saw clearly the built in audience for the movie. We were able to get to over 50 engagements almost solely through booking independent art houses.
By not having to waste money on print ads, the theatrical was profitable for the filmmaker and it is still one of the highest grossing films from SXSW last year. Currently, Divine is in the top 10 docs on iTunes and the DVD pre order is in the top 20 docs on Amazon. This film could ultimately reach 300 festival and theatrical engagements."
Where can the film be seen now?
JS
: "I AM DIVINE had its VOD premiere on April 1st. The various international territories are gearing up for their releases as well."
Sheri Candler April 3rd, 2014
Posted In: Digital Distribution, Distribution, Facebook, Film Festivals, iTunes, Theatrical
Tags: BFI Lesbian and Gay Film Festival, Bloor Cinema, Bryan Glick, Cinema Village, client, documentary, Downtown Independent, Film Festivals, I am Divine, Jeffrey Schwarz, Jeffrey Winter, membership, Roxy Theater, screening fees, Sheri Candler, SXSW, testimonial, TFC, The Film Collaborative, Wolfe Releasing
You may remember that I profiled a new digital distributor last year called Devolver Digital who was adding independent films to their existing line up of video games. Yesterday, Devolver announced a new initiative with the folks at Humble Bundle and VHX to release the "Devolver Digital Double Debut" Bundle, a package that includes five games both classic and new and the new documentary Good Game profiling the professional gaming lives of the world-renown Evil Geniuses clan as well as other films on the VHX platform. Proceeds from the bundle benefit the Brandon Boyer Cancer Treatment Relief Fund as well as The Film Collaborative.
You may remember, we are a registered 501c3 non profit dedicated to helping creators preserve their rights in order to be the main beneficiary of their work. We plan to use our portion of the proceeds to fund the new edition of our book Selling Your Film Without Selling Your Soul which will be given away totally free upon its publication. If you've ever benefited from our advice, our speaking or our written posts, now is the opportunity to give us support in expanding even more of your knowledge as well as help Brandon Boyer, chairman of the Independent Games Festival (IGF), to help with his astronomical medical bills for cancer treatment.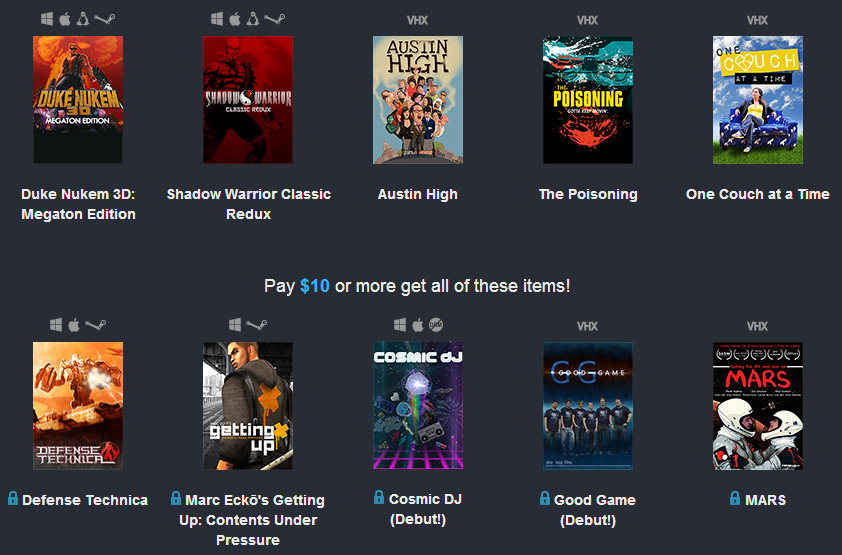 You can find the Bundle here https://www.humblebundle.com/devolver  It is available only until March 16, 2014.
It is just this kind of out of the box thinking we love and we couldn't wait to be involved.
As a follow up to last year's piece, I asked Devolver Digital founder, Mike Wilson, to fill me in on how the company has ramped up and what this initiative means to gamers, to filmmakers and to the non profits involved.
In the year since Devolver Digital started, how has your games audience transitioned into an audience for the films you handle?
 MW: "When we announced the start the Films branch of Devolver Digital last SXSW, we did so for a few reasons.  The first was seeing an opening to create a more publishing-like digital distributor for micro-indies.  Curation, promotion, transparency, versus what we perceived as the status quo in the VOD distribution space where films were uploaded in bulk and they hope for the best.
One of the biggest reasons, though, was the knowledge that the biggest games platforms that we do 95% of our (very healthy) digital distribution business with on the games side were going to be moving to start delivering films this year.  Those platforms are still not very active in the film space, aside from Games/Movies bundle with Humble Bundle that just kicked off.  But they are coming, so we'll know more about how much we are able to turn the indie game-loving audience onto indie films from the fest circuit a little later this year.  Our hopes remain high, as these are people who consume an inordinate amount of digital media, are very comfortable with digital distribution and watching films on their computers, and they have a community around independent content from small teams around the world like nothing we've seen on the film side.  It's more akin to music fans, turning friends on to great bands they've never heard of, and gaining their own cred for unearthing these gems.  THIS is what we hope to finally bring to the independent film space, along with these much more sophisticated platforms in terms of merchandising digital content."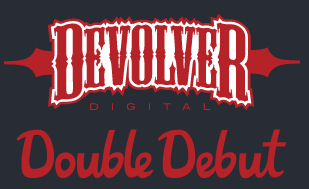 Where are you seeing the greatest revenues from? Cable VOD, online digital, theatrical? Even if one is a considered a loss leader, such as theatrical typically, does it make sense to keep that window?
MW: "We just started releasing films on cable VOD in the Fall, and most of that content didn't hit digital until recently, so the jury is still a bit out.  We are now able to do day-and-date releasing on all platforms as well.  We have done limited theatrical, purely as a PR spend on a couple of our strongest releases, and that has been very successful in terms of getting press the films never would have gotten otherwise, but of course it does cost some money and it's just an investment in the VOD future of the films. There is still no hope of breaking even on a theatrical run for indies as far as we can tell… but at least the cost to entry has gone down and will hopefully continue to do so.  For now, we still expect cable and iTunes to be our best performers, until the games platforms start delivering."
What lead to this recent initiative through Humble Bundle and VHX? Have you partnered with them before? 
MW: "Humble Bundle has been a miraculous success on the indie games side.  We do bundles with them as often as possible.  The key was getting them and VHX to work together, as we needed a high-quality, low-cost streaming solution to deliver what we expect to be hundreds of thousands of 'keys' purchased in these bundles.
VHX is pretty forward thinking on this front, again watching the games platforms carefully, and has come up with an elegant solution that works. We have been asking Humble to let us do a movies bundle for at least six months now, since we've had such success with them on the games side.  They decided that this games+movies bundle would make for a stronger segue.  They have delivered other types of media before such as music, soundtracks, audio books, and comedy records, none of which has had anywhere near the attach rate of their games bundles, but are still quite successful when compared to other digital options for those businesses.  We expect films to do better than any of these other ancillary avenues they've tried."
What is the split for all involved? There are several entities sharing in this Pay What You Want scenario, so is this mainly to bring awareness and publicity for all involved or is revenue typically significant?
MW: "In this particular bundle, since all the games and films are roughly $10 values, we've split it equally.  So you have 10 artists splitting what will probably average out at $5 or $6 bucks a 'bundle.'  But the volume will be so high, we still expect each of these filmmakers to make more money in these 10 days than they will likely make on their entire iTunes run.
And, TONS of new people watching their movies who would never have found it otherwise, which as a filmmaker, I know counts for as much as the money.  I'd personally much rather have my film (and one of the films in the bundle is the last one I produced) in a bundle like this than shoveled onto subscription based VOD, and I know it'll make more money and get more views." [editor's note: Those purchasing the bundle get to choose how the contribution is split between Devolver, Humble Bundle and the charitable contributions.]
Why did you decide to include a donation aspect to the Bundle? Is that an incentive to pay a higher price for the bundle?
MW: "Humble is committed to supporting charities with their platform.  It's part of the magic (other than the tremendous value) that makes their 4 million + regular customers feel really good about taking their chances on games (and other media) they've never heard of.
From Devolver's standpoint, our last weekly games bundle on Humble resulted in nearly $150k for charity in addition to our developers all making a nice payday.  It's a miracle of a win-win-win.  In this case, hopefully a lot of filmmakers will feel compelled to try this method out since it's new, an incredible value, and will support TFC, who have helped so many filmmakers learn to navigate these murky waters.  And there's a very local, very specific cause on the games side, helping a champion of Indie Games like Brandon Boyer overcome his devastating personal situation of fighting cancer while battling mounting medical bills. It just feels good, and this is a big reason Devolver is such a fan of Humble Bundle."
We can't think of a better situation than contributing money to receive fantastic games and films while helping those who enable the creators to reach new audiences, keep rights control of their work and celebrate their creativity. Check out the Devolver Digital Double Debut on the Humble Bundle site. We thank Devolver, Humble Bundle and VHX for allowing us to partner with them on this initiative.
Sheri Candler March 7th, 2014
Posted In: Digital Distribution, Distribution
Tags: Brandon Boyer, cancer, Devolver Digital, Devolver Digital Double Debut, documentary, Evil Geniuses, Good Game, Humble Bundle, independent film, Independent Games Festival, iTunes, Mike Wilson, non profit, Selling Your Film Without Selling Your Soul, Sheri Candler, The Film Collaborative, theatrical distribution, VHX, video games, VOD
There is a lot of talk in independent film circles about the need to "eventize" the cinematic experience. The thought is that audiences are increasingly satisfied with viewing films and other video material on their private devices whenever their schedule permits and the need to leave the house to go to a separate place to watch is becoming an outdated notion, especially for younger audiences. But making your work an event that can only be experienced in a live setting is something few creators are exploring at the moment. Sure, some filmmakers and distributors are adding live Q&As with the director or cast, sometimes in person and sometimes via Skype; discussion panels with local organizations are often included with documentary screenings; and sometimes live musical performances are included featuring the musicians on the film's soundtrack, but what about work that can ONLY be enjoyed as a live experience? Work that will never appear on DVD or digital outlets? Not only is there an artistic reason for creating such work, but there can be a business reason as well.
In reading a New York Times piece entitled "The one filmmaker who doesn't want a distribution deal" about the Sundance premiere of Sam Green's live documentary The Measure of All Things, I was curious to find out why a filmmaker would say he never plans for this work to show on streaming outlets like Netflix, only as a live event piece. I contacted Sam Green and he was kind enough to share his thoughts about why he likes creating for and participating with the audience of his work and why the economics of this form could be much more lucrative for documentary filmmakers.
The Measure of All Things  is a live documentary experience to be screened with in-person narration and a live soundtrack provided by the chamber group yMusic. It is loosely inspired by the Guinness Book of Records and weaves together a series of portraits of record-holding people, places, and things, including the tallest man (7 feet 9 inches), the oldest living thing (a 5,000 year old Bristlecone Pine in Southern California), the man struck by lightning the most times (seven!), the oldest living person (116), and the woman with the world's longest name, among others. This is the third such work Green has made to be viewed in this way; 2012's The Love Song of R. Buckminster Fuller featured live music from Yo La Tengo and 2010's Utopia in Four Movements  with musical accompaniment by Dave Cerf were his previous works.
What draws you to your subjects?
SG: "I guess all of them have come out of curiosity. Ever since I was a kid I have been curious about things almost to the point of becoming obsessed. I am still the same, but now I'm making movies out of it. I obsessively research and look into things and sometimes that just goes nowhere, but occasionally it has turned into a movie and that is where they all have come from.
I don't look at this in a strategic way. I don't sit and think about what kind of project I could raise a lot of money for, or what would make a successful film. In some ways, I wish I did do that, but really I just make films that I would want to see."
How do you tell if it will be a live performance piece or just a screen based piece? Does it have anything to do with being a performer?
SG: "I do both, but I am most inspired by the live stuff at the moment. For political and aesthetic and economic reasons, that form inspires me a lot these days so when I am making longer things, I work to make it a live cinematic event. I kind of backed into this form. It is an odd form. I'd never heard of people doing live documentaries. I stumbled into it and learned that I liked it, but it is a huge challenge for me. I am not a performer. Like most documentary filmmakers, I am a shy person and much more comfortable behind the camera. Part of why I like it is it is scary…scary as hell! But I'm learning a lot. I don't want to keep making the same kind of movie over and over again."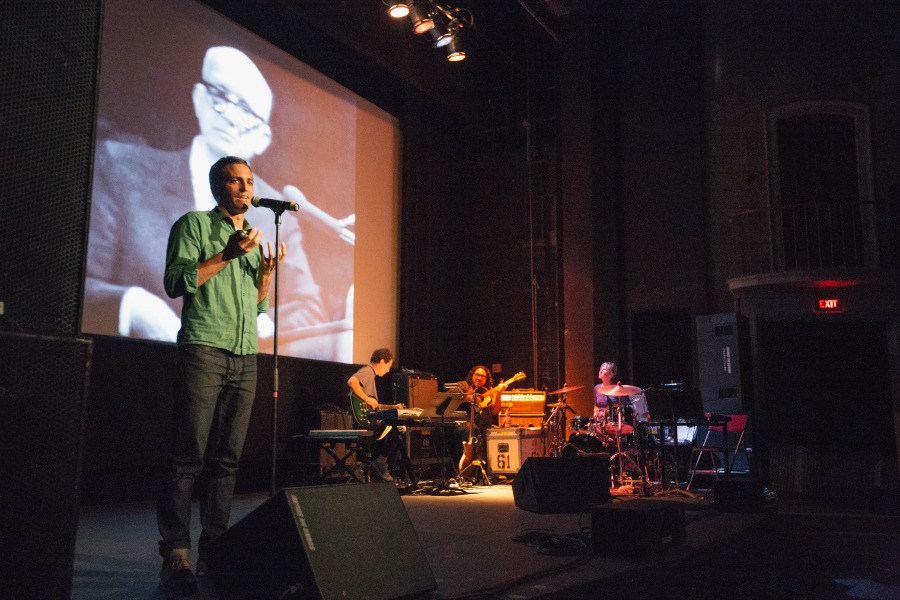 How do you usually collaborate with musicians for these works? How do you find them and what is the process of how you work?
SG: "To find people to work with, I just look at people whose work I love a lot. I have always been a big fan of Yo La Tengo, and I saw them do a night of music to a work by a French filmmaker called Jean Painlevé [Science is Fiction] and it was one of the best film viewing experiences I ever had. I was in the audience at one of the shows. I loved their sense of cinematic music so I asked if they would work with me on the Buckminster Fuller piece.
It is the same with yMusic, I saw them at Carnegie Hall and they have such a fantastic, huge, epic sound and I really wanted something like that for this piece. I got in touch and we worked something out.
The way I work with the musicians is like any film/music collaboration. A lot of back and forth, I shoot some video and they make some music and I adjust the video and write some voice over. It is just cobbling the whole thing together in an organic way."
What are the challenges to taking your film on the road and performing night after night? It is like touring with a band.
SG: "The first live performance movie I made was Utopia in Four Movements. I was very pleasantly surprised how much we screened it. We screened it all over the world for several years after it was released. The challenge is you have to go to every screening and do the performance and it is a lot of work and time, but I actually love that. I am a filmmaker who likes to be around when the audience is watching and talking to them afterwards. Some filmmakers don't, they want to go off and make another movie. But I like the distribution process, the challenge of distribution. I was never in a band as a teenager, so this is probably as close as I will get.
People often ask me at screenings, 'Why not put this online and hundreds of thousands of people would see it? When you're touring, maybe only a few thousand people will see it.' And that's true, but if you look at the most viewed clips on Youtube, most of them are super dumb. People view things online in a totally throw away manner. I am more interested in smaller numbers of people actually having a more meaningful experience through my work. It is a trade off I don't mind, actually."
Is it fair to say that these are more art pieces than films that have revenue potential?
SG: "No, and this is why I am happy to talk to you about the distribution part of my work. The film distribution business is in total flux. Everyone is trying to figure out how to survive, how to make money, in the new paradigm we are in. The truth is most people don't. I know many documentary filmmakers whose films are out there, they have distribution deals, and they make no money whatsoever.
Although this was not my reason for creating my documentaries like this, I found that I make way more money on these live performances than I would make if these were traditional movies. The performance world still has an intact economy. If you go see a dance performance at the Brooklyn Academy of Music or the RedCat in LA, those performers get a performance fee that is pretty significant. They can get $10,000 to do a show. That is pretty standard performance fee.
The film distribution world has imploded largely because of the digital world.  Everything is online, consumers are getting used to seeing things for free or very low cost. The bottom has really fallen out of the revenue. But that hasn't happened to the performance world because there is no real digital equivalent to seeing a live performance. It is possible for a filmmaker to access this performance world. A lot of the shows I do are in the performance world; in museums and performing arts centers. The fees they pay are significant.  I soon realized this is a much more viable way for me to distribute work.
I am guided by art and not primarily by financial considerations, but I also think filmmakers and artists should put their work out in a way in which they get something back from that. Artists should be compensated for their work and I am pained by the fact that many filmmakers make no money off of their films. Their films may get out there, but they don't make any money from that. I am happy to have figured out a way to get my work out there and make money from it.
The film world is a few years behind the music world in terms of changes. The music world has already gone through all of this. Unless you are Miley Cyrus, you have to tour to make money as a musician. Not much is going to be made from downloads. I think the film world is also heading that direction and for me, this is a solution."
How do your screening fees usually work? Is it a flat fee or a cut of revenue?
SG: "I screen these pieces in 3 different contexts. One is in the film context. I screen them at film festivals and we work out some screening fee amount. Festivals are strapped and so I negotiate on the fee.
The second is in a performance context. Say it is in a museum, they pay a flat fee and that has nothing to do with tickets sold. But I do work hard with the venue to sell tickets. I like to promote the screenings and I want them to do ok with the event.
The third way is in the context of the rock music world. The last piece I did was in collaboration with Yo La Tengo and we've done some rock concerts. When dealing with rock promoters, it is often pegged to how many tickets are sold. Those end up not being as good of a deal. Rock promoters are good at making money for themselves and their split is not very advantageous to the artist."
Do you do these bookings yourself or through an agent?
SG: "I do book a lot myself. But I also work with Tommy Kriegsmann at ArKtype They book many performance people."
Since a lot of your documentary performance depends on a written script, how is that different from making the traditional documentary with talking heads and maybe a little narration? Yours has a lot of narration.
SG: "The process is in a lot of ways still like making a film. You have an idea, you shoot a bunch of things, it turns out not to be quite what you thought, so you adjust and you start editing. I kind of edit and write voice over together. I'm a big fan of editing and doing many, many cuts to hone the piece. It is the same process one would do on an essay film.
But one thing about this form of film is you never really know what works until you show it to an audience. Only then can you tell whether people are engaged and when they're not, you can feel it. So when you feel what works and what doesn't, you can still make changes. We did our premiere for The Measure of All Things at Sundance a few weeks ago and now I have a million ideas of what I want to tweak. I think where I could change a line or put a pause and I can continue to work on it which is really fun and exciting. It allows me to really hone in on things in a way I couldn't do with a normal film. You're kind of done after you edit."
Does that allow for you to change it from performance to performance for different audiences?
SG: "For the Buckminster Fuller piece, I did change things wherever we did it. Fuller did stuff everywhere so when we had some shows in London…he spoke there many, many times and he inspired some British architects so I worked all that into the piece. I can change it each time and that is part of the fun of it, it is a very fluid form.
The piece is in a Keynote file. I take still images and Quicktime video and put them in Keynote so I can go through and change things, swap out things. It is totally ephemeral."
How do you fund your work? Do you get grants, investors, I saw that you recently did a campaign on Kickstarter?
SG: "It is a combination. Like any filmmaker, I am hustling. With this I got a grant from the National Endowment for the Arts. They have a multi-disciplinary grant and this  project is a combination of film and performance. Some foundations have given me grants and some individuals and I did a Kickstarter campaign"
How was running that campaign? In one of your backer updates you said you weren't sure about raising the money this way, which is a sentiment a lot of filmmakers who have been around for a while have expressed. How do you think it worked out and will you ever do that again?
SG: "That experience changed my feeling about Kickstarter and crowdfunding. I had been pretty grumpy about it because as a filmmaker I get TONS of campaign solicitations, you probably get them too. I felt bitter about that. Is this the level we've been reduced to as filmmakers, as artists? We are now funding our work by hitting up all of our friends? And the corollary to that is if I did give money to everyone who asks me, I'd be homeless. There was something that depressed me about the whole state of affairs.
One thing I had always heard people say, and I thought this was really just lip service, is there are a lot of people out there who want to be part of your work. For them, it isn't a burden, they aren't doing it out of charity or guilt or obligation. They are excited to be part of what you are doing. I had never taken that sentiment seriously. I always thought, 'Wow I'm besieged by these campaigns and this sucks.' But there are a lot of people who are not getting hit up by other filmmakers all the time and, for them, it is a way to help you get your work out into the world and be part of what you do.
I was struck during my campaign by the fact that this is TRUE. I was actually very moved by how many people responded and were so generous. It did change the way I think about it.
I would definitely do it again. I might do some things differently, like I wouldn't do it when I was trying to finish the film. That was hard trying to finish the film and run a Kickstarter campaign at the same time. It just requires a lot of work."
I noticed you have an ecommerce aspect to your website where you sell DVDs and streams for some of your other work. Do you purposely try to retain the right to distribute on your own?
SG: "Hell yeah, I've been doing that for a while. I'm not like a luddite. I love the internet and the way you can reach people all over the world.  I made this movie about Esperanto called The Universal Language. There are people all over the world that still speak it. How would one reach people all over the world to see the movie? Without the internet and streaming, it would be impossible. I have a place on my site where people can pay $4.99 to watch it. That happens all the time and I think being able to use the internet to get work out there is fantastic.
Distribution is a trade off. With my film The Weather Underground, I had a terrific experience with distribution. The theatrical distributor was fantastic. The DVD people we worked with were great. I have nothing but good things to say about that. The truth is you give up money, but someone else is doing the work. So, in that sense, it can be a good deal.
But now, especially with people who want to distribute online, signing with a distributor who is going to tie up your rights, you often won't make money from that. I am a big believer in either reserving some rights or making companies pay an advance if they are serious about distributing for you online. A lot of companies now are not paying anything up front and that means they don't have an incentive to do a lot with the work."
Green wanted to make it clear that he is not the only filmmaker creating live experience work. "I never want to give the impression that I am the only person out there doing this. There's Brent Green, Jem Cohen, Travis Wilkerson. I was also very inspired by Guy Madden's Brand upon the Brain. It had an orchestra and live foley and, when I saw it, Isabella Rossellini was narrating it and it was a such a great live cinematic event."
Perhaps this has inspired some of you to rethink the cinematic form for your work. You have to be open to creating a live experience, putting yourself physically out there and screening in venues that are not specifically dedicated to filmed entertainment. But from an artistic and economic standpoint, these creations could be very fulfilling and lucrative.
The Measure of All Things is now booking screenings for 2014. Love Song for R. Buckminster Fuller is still on tour with upcoming screenings in Miami and Austin, TX. Sign up to Sam Green's email list to stay updated on the screenings.
Sheri Candler February 12th, 2014
Posted In: Distribution, Film Festivals, Theatrical
Tags: ArKtype, Brand on the Brain, Brent Green, documentary, event cinema, film distribution, Guy Madden, independent film, Isabella Rossellini, Jean Painleve, Jem Cohen, Kickstarter, live documentary, National Endowment for the Arts, New York Times, R. Buckminster Fuller, Sam Green, Sundance Film Festival, The Measure of All Things, The Universal Language, The Weather Underground, theatrical distribution, Tommy Kriegsmann, Travis Wilkerson, Utopia in Four Movements, yMusic, Yo La Tengo
All this month, we will be sharing advice geared toward filmmakers heading to the festivals in Park City in January. Notorious for brisk weather and brisk sales, the festivals offer unparalleled access to close to 1000 members of the press as well as film buyers looking for the next big acquisition. Preparation is key as is an alternative plan in case that big sales opportunity doesn't present itself. Today's post will examine the outcome of documentary jury winner from Slamdance 2013, Nicole Teeny's Bible Quiz.
SC: Did you go into the festival with sales representation or a publicist? What kind of press coverage resulted from Slamdance? From the rest of the festival run?
NT: "Most features and a handful of shorts that went into Slamdance had a publicist. It was too expensive for me so I did my own publicity. It ended up being a lot of work juggling the premiere and press, but I enjoyed the process and  learned more about my audience. I was also happy with the range of publications that covered BIBLE QUIZ.
We were lucky that my feature documentary BIBLE QUIZ struck a chord with and intrigued a lot of people. We've received reviews and articles in Hollywood Reporter, the BBC, The Christian Post, IndieWire, San Francisco Guardian amongst others which can be seen here: www.biblequizmovie.com/press.
When we initially heard BIBLE QUIZ was selected to screen at Slamdance, I got varied advice whether it was necessary to have a sales agent, and if so, whether to wait until after the screening to sign with someone. Since this was my first film and I was learning, I ultimately decided having a sales partner would be helpful to me. I have been working with Steven Beer for domestic distribution and he's been fantastic. He is also an entertainment lawyer so that works out well when it comes to contracts. I think that if a filmmaker decides to go with an agent, they should try to do so before their premiere.
For international sales, everyone I have talked to says you must have an international sales agent. I've been working with Forward Entertainment and they have been great."
SC: What happened after Bible Quiz won the jury prize at Slamdance? Did distribution offers materialize? What lead to continuing on the circuit?
NT: "It's hard to say exactly what caused what, but it's a fair guess that screening and winning the jury prize at Slamdance led to a lot of interest in the film. Many distributors asked to see the film, many film reviews happened, and many other film festivals asked me to submit the film to them as well. It was great to have this kind of momentum.
Ultimately, though, each festival and distributor decides for itself whether a film is right for their audience. I think the main reason for success has been that Mikayla's coming of age and identity story in BIBLE QUIZ is relatable to people of all ages regardless of creed, so the film connects to a lot of people, and as a result, many different festivals have screened the film."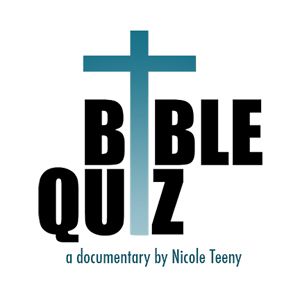 SC: What marketing assets did you already have in place by Slamdance? Website? Email database? Social media presence? Organizational partners? Or did those start after the festival?
NT: "Prior to screening at Slamdance, I had a website, Facebook page, Twitter account and newsletter list. I've found promoting the film comes way before the first film festival.
SC: In continuing to show the film at festivals, what did you learn or gain from the experience?
NT: "Timing is everything. It's important to strike when the iron is hot. When you have something newsworthy like partnerships, press, festival acceptance, distribution etc. it's important to use that leverage to your advantage. For instance, I found it really helpful to use festival acceptance as a way to have a reason to connect with press and get them interested in writing about the film. It's also great to post news (articles, festivals, awards, etc.) on your film's social media sites to engage and build your audience.
For documentary filmmakers, whenever possible, I highly recommend bringing the subject of the documentary to screenings. Mikayla,the star of BIBLE QUIZ, was great to have at Q&A's. We have a good dynamic on stage sharing stories together plus after she endeared the screening audiences, they liked seeing where she is today. On that note, I've learned that audiences like to have a personable Q&A. I try to swallow my nervousness, let my personality come through and talk to the audience as though we're at coffee together and whenever I can, use stories to answer questions.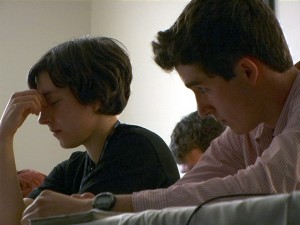 I also try to do as much of the press before the festival so when I get to the festival I can primarily network and meet other filmmakers. It goes without saying that it's great to have an audience and share your film. But, one of my other favorite things about festivals is hanging out with other filmmakers, festival staff and industry. Many are inspiring, fun to hang out with and end up becoming friends outside of the circuit.
I also try to see as many other filmmakers' movies at festivals as I can because it's important to be supportive and it is a great way connect to what's happening in film now and find inspiration. Also, I just love movies."
SC: Did you guide and manager the festival distribution yourself or did you have someone help you? 
NT: "I managed the festival circuit mainly by myself although my associate producer, Katheryn Warzak, accompanied me to a of couple festivals. But I feel fortunate to have had many kind people give me great advice. My dear friend and mentor filmmaker, Marco Williams, was my professor at NYU and he guided me during the filmmaking and after the release in understanding which festivals to apply to. (As a side note, I think many film students do not take advantage of getting to know their professors—they are incredible resources and have vast amounts of knowledge and experience).
Festival programmers were also helpful in knowing other festivals that might be good fits for my film. I am particularly grateful to Paul Rachman and Peter Baxter at Slamdance who helped answer questions, gave me great advice and recommendations. Slamdance is truly a film festival for filmmakers and kind of like a big filmmaking family. I could not have asked for a more awesome festival at which to premiere.
Michael Feldman was our MVP when it came to the logistics of finishing the film. He was our online editor, colorist, helped me incorporate tweaks from screenings, make discs and so much more. He and I have co-directed projects together in the past so it was awesome to work with someone I trusted and knew my style."
SC: Has any revenue been generated on the festival circuit?
NT: "Not really—if you have suggestions I'd love to hear how! I have generated some from various screenings outside the circuit though."
SC: Has the film had the release you envisioned? Do you feel satisfied with what the screenings have accomplished?
NT: "I had no idea what to expect with the release of the film. A couple of people told me a film's life doesn't start until after your premiere. I disagree. I think a film's life starts the moment a germ of an idea pops into your head, but manifests itself in two phases: The first [phase is creating the story and the second phase is sharing it.
There's a whole caboodle that goes into getting your film to the audience: press, festivals, awards, distribution, social media/online presence, outreach partners, etc…. Managing it is almost an entirely different skill set. I personally found it thrilling and useful to learn about. The audience is always on my mind when I'm making a movie or writing something and I found this process to be another way to understand how audiences think.
I am very satisfied with where the film is now. We are planning for an early 2014 release and I can't wait to share the film with an even broader audience. Stories and movies are moving and they connect us to one another. It's one of the most rewarding experiences to have someone share with you that they felt touched and connected to your characters through film."
Thanks to Nicole for sharing her film's journey beyond its Slamdance win and good luck to those attending the upcoming Slamdance Film Festival with their films.
Sheri Candler December 11th, 2013
Posted In: Film Festivals
Tags: Bible Quiz, documentary, Forward Entertainment, independent film, Katheryn Warzak, Marco Williams, Michael Feldman, Nicole Teeny, Park City, Paul Rachman, Peter Baxter, Slamdance Film Festivals, Steven Beers, The Film Collaborative
A guest post from Richard Bishop of Empty Cup Media based in Oshawa, Ontario. Crowdfunding via Kickstarter has only been available in Canada since September 9, 2013. I asked Richard to share what his team learned in being one of the first projects on the platform and some of his comments on their success seem to defy conventional advice. Further proof that there is NO blueprint for success.
As a small company foraying into the independent film making industry for the first time, we based part of our film fundraising strategy around running a successful crowdfunding campaign. We first heard about the idea while attending a few Hot Docs workshops over the past two years. After committing to the idea, we did our due diligence – reading books, articles and blogs about other projects' successes and failures- and we opted to go with Kickstarter as our platform as it had launched in Canada only a month earlier. We thought it would be possible to cash in on some of the general media press surrounding their launch.
When we launched the campaign, we had already completed the production of Heal Myself and we planned on using the crowdfunding money to cover post-production costs. We set a fundraising target of $25,000. We knew that this was a large number and success would require dedication and hard work. Throughout the production of the film, we had continually built an e-mail contact list for all participants as well as developed a solid social media following on Facebook. In our minds, we initially looked at it as a mathematical equation – with connections to over 2,500 people we only needed each of them to donate $10 and we'd be done! Well, we quickly found out that this notion was unrealistic.
We launched the campaign on Oct. 4th and watched the film become 20% funded in the first few days, then the initial flare burned out and stagnation set in. Every day a few people would donate, slowly driving us closer to the goal, but it wasn't enough to drive us up the popularity matrix on the Kickstarter website.  By Oct 30th, 4 days before our campaign ended we had climbed to 62% funded, crunch time set in. It was on that day that things started to accelerate and by the end of the campaign we had reached 106% funded. It was time to celebrate with all those who helped us!
There have been a lot of good posts on this blog already about how to build a campaign to maximize your chances at success, but we thought we'd share some of the things that we learned throughout the process (along with some numerical breakdowns) in hopes that it will help some of our Canadian friends who may be new to the concept of crowdfunding.
Here's what we learned based on our backer reports and analytics:
-80%+ of our pledges came from people who had direct access to the film either by knowing us personally, liking Heal Myself on Facebook, being on our e-mail list etc;
-Posting update videos on Kickstarter and social media outlets is useful, but time consuming. A more effective use of our time was creating posters, such as these for the same purpose;
-Being featured on the Kickstarter documentary homepage isn't as helpful as one might think. It did increase traffic and Kickstarter video plays (about a 15% increase), but it didn't generate much in the way of pledges from people who were not connected to the project in any way (less than 1% of funding);
-Our two most successful award tiers were $100 and $200. The reason for this, we believe, is the rewards we offered at these levels were the most engaging for fans of the film. $100 tier included the special features DVD and $200 tier included the special features DVD and a pair of tickets to a private screening. Backers of our project really gravitated to the idea that they could be part of a physical event – we gave away over 88 tickets in this manner!
-Broad spectrum advertising or marketing had very limited success. We had advertisements on a variety of websites (through our personal connections), went on TV and a radio show, but none of these things brought in significant monetary pledges (less than 5% of our goal).
-Niche marketing was highly successful – we posted online on a variety of blogs and websites that were directly related to the subject matter of our film. Theses avenues brought in a fair amount of pledges (more than 15% of our goal).
-There is no substitute for hard work. We were using social media and e-mail all day every day to contact our personal connections. It was these people who spread the word to their contacts, creating a web of support that reached more people than we could have alone. Relying on your friends and family for help is crucial for projects of the size we undertook.
Although running a successful campaign is great in financial terms, after all you now can go ahead with the next stage of your film project. But the community you've built around your film is equally important. We are now in the process of thanking the great people who've funded our film and shown interest in our project. We believe that they will be our greatest assets when creating a grassroots campaign of screenings and events once Heal Myself is completed. Finding  ways to demonstrate our gratitude and keeping these people informed as the project develops is an ongoing process, something we are continuing to experiment with and learn about. We are open to hearing any suggestions about how to keep our backers engaged going forward. If you have suggestions, please email (info @ emptycupmedia.ca) us.
Best of luck with future campaigns, we hope that some of our experiences can be put to good use!
A quick note to Canadians who are using crowdfunding:
As of early October 2013, the Canadian Government has ruled that all money received through crowdfunding is counted as business revenue. This is the case even if you are an individual raising money for a film without any company ties. This is a big deal as it really alters the amount of money you will receive in the end from your campaign as well as create some more paperwork in order to correctly deal with the tax implications.
The money the crowdfunding source takes as their cut is deductable as business expenses. Also the money that you use to fulfill rewards is deductable. I am not fully sure of all the tax implications and I am sure that this will be an evolving issue as time goes on.  These tax rules will certainly inflate the initial fundraising goals for projects making successful projects that much harder to run – especially if you are private sector and don't have non-profit ties so that you can offer tax receipts for donations!
Empty Cup Media is a video/photo company serving clients in and around the Greater Toronto Area. You may follow the progress of Heal Myself by connecting on Twitter, Facebook or joining their email list. 
Sheri Candler November 26th, 2013
Posted In: crowdfunding
Tags: Canada, crowdfunding, documentary, Empty Cup Media, Heal Myself, Hot Docs, independent film, Kickstarter, niche marketing, Richard Bishop, Sheri Candler, The Film Collaborative
Today's guest post is from Emmy winning producer/director Victor Zimet of Home Team Productions who is actively campaigning for finishing funds to complete a new documentary about Croatian/American composer Nenad Bach called Everything is Forever. But did you know campaigns now have a new promotion outlet on a TV show in Buffalo, NY?
It's taken fifteen years to make our film, EVERYTHING IS FOREVER. But I never expected the crowdfunding process to consume half a year.
For two months, we wrote and re-wrote copy explaining who we were and what the project is about, cutting trailers for the film and a sizzle reel for our company, HOME TEAM PRODUCTIONS, and shooting on camera wrap-arounds for the campaign pitch video.
It's been an enormous amount of effort, and it was important for us to emerge from the campaign with adequate funds to finish the film. We chose the flex plan of Indiegogo, in which we could keep what we raised even if we didn't meet our goal.
Two tips from veteran crowdfunders I found useful were put the F-word back in fundraising, that word being fun. This loosened me up enough to stop taking everything so seriously, and sparked a wave of creativity. One example involved shooting a video replete with music, dancing, and a silly party hat, which became the centerpiece of a virtual birthday party and fundraising event posted on Facebook. That stimulated some donations.
The other piece of advice also involved Facebook; the user creates a Facebook Event announcing the campaign on the first day it is launched. Invite all of your friends and ask them to share which we found to be far more effective than just posting an announcement on a timeline.
After thirty hard-fought days of fun (and anxiety, we're only human!), we raised two thirds of our goal and were at peace with our efforts.
But it wasn't over yet.
On the eve of the campaign's conclusion, we were approached by a producer for THE CROWDFUNDER SHOW, which airs on Fox 29 WUTV in Buffalo, NY, inviting us to be a featured segment on the program. Delighted that our ingenuity made an impression, we accepted. THE CROWDFUNDER SHOW is a half hour weekly show that profiles the best, brightest, and most interesting crowdfunding projects looking to make a mark, follow a dream or improve a community.
On December 29th, our campaign will be featured in a four-minute segment packaged in the half-hour show.[ed. To apply for consideration on the show for your project, go HERE].
Having gone through the rigors of a previous campaign, we were able to supply the necessary material to the show quickly and they had our campaign up on the crowdfunding site FundRazr, where they sponsor projects, within 24 hours.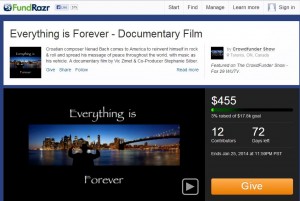 Now, here's where it gets really interesting. In our original campaign, we offered perks such as downloads of some of our earlier films, including festival favorite RANDOM LUNACY. We also offered exclusive bonus interviews featuring pivotal figures from the films. Another perk provided an opportunity to do a commentary track on the EVERYTHING IS FOREVER DVD.
THE CROWDFUNDER SHOW sponsors projects on the Fundrazr site and they are providing an extra incentive to donors. They reward contributors with sponsored gift cards for the same amount of money they contribute, up to $100. With this crowdfunding model, what you give – you get! Donors receive a gift card that matches their donation, compliments of retailing giants such as Best Buy, Home Depot, Starbucks, The Gap, and more. The result? People can support our campaign and it will not cost them a dime. This model is a win-win. With the holidays coming up, you bet that I myself will be purchasing some gift cards!
It's a brave new world in fundraising, and if this is the first wave, we're excited to be part of it. It will be fascinating to see what donations may result from four minutes of TV time.
Victor Zimet is a veteran of the film and television business with over thirty years experience to his credit. Together with partner Stephanie Silber, he founded HOME TEAM PRODUCTIONS, producing and directing award-winning documentary films, television, and not-for-broadcast projects since 1999. For more information or to donate finishing funds for EVERYTHING IS FOREVER, visit their website.
Sheri Candler November 14th, 2013
Posted In: crowdfunding
Tags: Buffalo, crowdfunding, documentary, Everything is Forever, Facebook, Fundrazr, Home Team Productions, independent film, indiegogo, Nenad Bach, Random Lunacy, The Crowd Funder Show, The Film Collaborative, Victor Zimet
A guest post by filmmaker/consultant Jon Reiss who used Kickstarter to raise over $20,000 for his graffiti documentary follow up, Bomb It 2.
Its almost impossible to write a post on crowdfunding these days that would portend to have something new to say.  But I think personal experiences are always helpful and when Sheri asked me to put my thoughts down – how could I say no? I have advised on a number of crowdfunding campaigns so I'm trying to frame this post in terms of what really struck me while running my own campaign – here goes: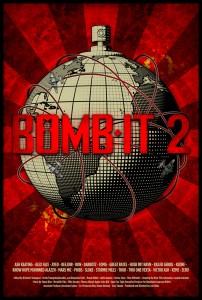 1.  The first few days are nerve-racking! It's hard not to panic –and there are ways to prevent against panic. I presold a number of higher value rewards in advance of the campaign so that these would clock in on the first day, giving us an immediate boost.  This, I feel, was and is essential.  Mobilize your super core audience well in advance, especially those who you think will pony up and do it early.
2. Know your audience.  I cannot say enough about this.  Even though this was a Kickstarter for Bomb It 2, I had a feeling that we would not get that much support from the graffiti/street art niche – for a few reasons:
A. Even though we were working to redevelop that brand, I had let it slack over the previous 7 years.  We did a bit of maintenance – eg our Facebook page in the previous 2 years went from 0-13,000. But the level of engagement was not that high.
B. That audience in the past has not been a big purchasing audience.
So I knew that most of my support would be through my filmmaker as distribution and marketing guy identity. We planned many rewards around this aspect of my brand that I have been developing over the past several years. These are the rewards that sold the best and where most of my support came from – thank you all!
3.  Use your Kickstarter campaign to build your brand beyond the project. I've always told people that crowdfunding is as much about audience development as it is fundraising, but I didn't realize how much that was true until I really saw it in action in my campaign and I felt the results. I actually think that artists should do them once a year as a heightened way to connect with their audience.
4.  Create a membership perk.  As part of my personal brand building, I really wanted to start creating monthly "conversations" with my audience.  My first incarnation was a monthly "Join It" conversations for 10 months.  We've done one and are about to do our second.  It's a bit chaotic – keeping track of the questions on Twitter and trying to fit them all in while keeping the talk focused on a topic.  But it's fun.  We're about to switch to a new platform that will let us really see who is participating which goes toward building a long term relationship with an audience as well. It is better to know exactly who I am speaking with than to regard my supporters as a faceless mass.
5.  Keep it Personal.  People want to invest in you – not necessarily your project – so if they don't see you in your video and don't see you in the updates, it's just another film.  I've seen projects that should have been successful, fail – just because the filmmakers didn't put themselves forward.  I don't understand why the artist wouldn't really.  Even if you are shy on camera, use that to your advantage. Claim your weaknesses as strengths and your strengths as strengths too. I found it really hard to convey the "script" I had prepared, but I didn't feel that improvising on camera was focused enough.  So I created a video about my own difficulty in creating a video.
6.  Prepare content in advance.  We had a lot of videos and photos prepared in advance, but that was for the Bomb It brand meant to appeal to the street art audience.  I was always playing catch up writing blog posts for the film sites I wanted to engage for my personal brand as a filmmaker. I feel as if I eventually did enough, but I could have done more. It is advisable to talk to these publishing sites well in advance. The more popular ones have scheduled content and you need get yourself slotted into their publishing schedules.
7.  Be Flexible!  We constantly added and altered awards during the campaign.  We priced items low early for early adoption then, when those sold out, we added more at a higher price point.  Items that weren't selling (like the artwork, which was surprising), we kept adjusting the price. Some items still never sold. Note: you can't adjust an item after one has been sold.
8.  Email is still the conversion king.  While Twitter is good for getting people excited and engaged, all of our donation spikes happened after our email blasts. Cultivate an email list and don't abuse it.
9.  Grab Bag of Confirmed "Crowdfunding Truths":  All of these have been written about before, but they were all born out as extraordinarily true so ignore them at your peril!
A.  Prep is crucial.  Running a crowdfunding campaign is very similar to making a film. The more you prepare, the more smoothly the shoot/campaign will go.
B.  Have a team.  There is no way I could have done this without the people on my team – King is a Fink, Diana Duran Jones, Nijla Mumin and Yanique Sappleton.  Also, the international team that created the campaign videos:  Bernadette Wegenstein (my Austrian director on the breast cancer doc I am producing); Yevgeniy Vaskevich (Russian) who shot and edited the videos; Leone Fei (Italian) – sound.
C. Set your goal appropriately.  I didn't want to pound people and I knew that my film audience was one of the most saturated for campaigns – so I set my goal modestly.  However, in retrospect, I should have set it higher because it helps in fundraising when you need to push the last 2 weeks. We hit our mark too early.  Then again, I didn't want to pound people, so in the end I feel we made the right choice.
D.  Create a range of interesting rewards.  I hate campaigns with DVD, Poster and Download – I'm so bored with those perks.   What is interesting about YOU?!
E.  Perhaps this isn't a truth, but is related to the last point. What kind of unique experience can you provide that would be of value to your audience?  Sheri Candler got me thinking about this early on and it was great advice. Also you don't need a fulfillment company or to create merchandise for experiences, one less thing to take money out of your campaign.  However, you do need to schedule them!
10.  Do not do a campaign when mercury is in retrograde.  I thought we did a pretty good job preparing for our campaign and getting people rallied in advance, so I was surprised that after a couple of days our momentum started slacking.  It felt like we were walking through mud.  When communicating with people as a whole, I always check to see if mercury is in retrograde.  (I can see Sheri's eyes rolling!) [ed: Yes, you can] Sure enough it was, and sure enough when it went out of retrograde in our 2nd week (usually a lull), it seemed that things started to click better. In your timing, don't just avoid holidays and other known slow periods. Avoid when mercury is in retrograde. This usually happens 1-2x a year. (Also not a good time to pitch projects in general).
Thanks to Jon for contributing his experience crowdfunding for Bomb It 2 on our blog. You can view the entire film on the Bomb It 2 website as well as purchase other merchandise. For more fun and information – follow Jon on Facebook, Twitter or Instagram (@jonreiss)
If you have a useful crowdfunding story of your own, we still have some publishing slots left in November. Please send an email to me sheri [@] thefilmcollaborative.org describing what you would like to share.
Sheri Candler November 11th, 2013
Posted In: crowdfunding
Tags: Bomb It 2, crowdfunding, documentary, independent film, Jon Reiss, Kickstarter, perks
Sundance is the preeminent film festival in the world to premiere documentaries. In fact, 10 of the 15 films shortlisted for the 2013 Oscar for best documentary had their debut at the 2012 festival and 4 of the 5 nominees world premiered at the festival.
11 of the documentaries have grossed over $100,000 at the North American box office (with a 12th all but guaranteed). That is just barely less than the number of docs from TIFF, Cannes, Berlin, SXSW, and Tribeca combined that were able to cross the same threshold.
At the top are the two docs that were the day one films last year. If I was the producer of Twenty Feet From Stardom, this fact would make me pretty damn happy. Last year's Searching for Sugar Man and Queen of Versailles both sold for mid six figures and enjoyed enormous success.Twenty Feet sold on Thursday to Radius and the Weinstein Co. in one of the first deals at the festival. It is scheduled to launch theatrically in the States later this year.
Performing well beyond expectations is Searching for Sugar Man which won the world documentary audience award has grossed just over $3,000,000 in the careful hands of SPC. Acquired for mid six figures the film is easily profitable for the distributor and with distribution in at least 11 other countries and an international gross of over $2,000,000 it is also easily profitable for the filmmakers.
As with a number of films we will get to in a bit, this film had a rather slow rollout and opened to a decent, but not spectacular PSA of $9,153 on 3 screens. As with other top grossing docs from prior year's this film deals with a would-be star, a Cinderella story, and has a bit of a mystery.  For 18 weekends in a row, the film averaged over $1,000 PSA which is nothing short of remarkable. At its widest, it played in 157 screens, but at that point it had already grossed well over a million.
While Queen of Versailles opened to a much higher PSA of $17,109 on 3 screens it also expanded much more quickly and the gross suffered slightly for it. Its widest release was on 89 screens and that happened in its 4th week of release. It had 10 weekends averaging over $1k for the PSA, but basically dropped its count from week 4 on. That said, the run is nothing to complain about and a film of this type was never going to be able to play to the slow burn that Searching For Sugar Man has. What is worth noting, Magnolia chose not to day and date VOD and paid mid six figures for the film. With a total gross of $2,401,999, this film is also quite profitable for the distributor and has been a great performer on iTunes and other digital platforms since its theatrical ended. Internationally it has only been released in the UK where it has grossed $93,707.
The only company to have two documentaries from this year's fest that grossed over $250k is Indomina. The Imposter and Something From Nothing: The Art of Rap. The latter was a combined deal with BET handling the TV premiere. The total acquisition cost was over $1,000,000.
Two other films that performed surprisingly well are the self-released Detropia and the Oscilloscope acquired concert doc Shut Up and Play the Hits. Detropia left Sundance with offers, but none of which felt right for the ode to those who have stayed in my hometown of Detroit. The filmmakers who are something close to Documentary royalty rose over $60k on Kickstarter. They opened on one screen in Royal Oak (a Detroit Suburb) and grossed $21k for the weekend. While the film has played all right outside of the Midwest, with over 1 month in the big Apple, the bulk of its grosses came from theaters throughout Michigan and the rust belt area. They were able to book both solid art house venues as well as major chains that typically would never screen a documentary. To date, the film has grossed over $377k and is a great model for DIY Theatrical. And while Burn premiered at Tribeca, the doc also did quite well relying on a regional approach. The film about Detroit firefighters has grossed just over $100k with the bulk of it coming from a theater in Chicago and a theater in Metro-Detroit. It too is a DIY, but expanded to far fewer markets.
Shut Up and Play the Hits is a band's farewell concert doc and so Oscilloscope's decision to do a special one night engagement at theaters around the country made perfect sense. On 161 screens it grossed $378,751! That total is from one night! It then announced that due to strong demand it would play longer. Though it disappeared from theaters in under a month it managed $510,334 and with fans doing the advertising for Oscilloscope this film is easily profitable.
The Other Dream Team was distributed by the fledgling Film Arcade in partnership with Lionsgate. The film grossed $135,228 during its 7 week run (comparatively short to a number of other films on this list). At its peak, it played in 14 theaters. While not a slam-dunk and most likely at a financial loss to the distributor, this at least shows their potential for future releases.
The Political Issue Docs
The House I Live In sold digital rights to Snag Films, but had a theatrical courtesy of Abramorama and has grossed $186,059 in the US. It opened on two screens to a PSA of $12,122 and has never played in more than 12 theaters. With Snag bound to maximize digital, this is a decent performance that only seems weaker with the high profile names that have gotten on board this film and for winning the Sundance jury prize.
How to Survive a Plague is a major theatrical under performer for Sundance Selects. They paid high six figures for this emotional macro look at Act Up.  With the film currently grossing $132,055 theatrically and most likely out of theaters for good save for a decision to bring it back in thanks to its Oscar nomination. Is grosses are not terrible, but far from great. Despite near universal critical praise, it had a number of barriers that it was unable to get over. Gay audiences are not as theatrically loyal as they used to be. They have shown that AIDS is not something they want to relive in the theaters. And straight audiences usually avoid films anchored by gay content. It will inevitably make the bulk of its money on VOD, but considering its potential, this is nothing short of a disaster. Performing much better for the distributor was Ai Weiwei: Never Sorry which at $489,074 just narrowly missed the ½ million mark. The acquisition price was not stated so we can assume it was below mid-six figures and most likely a decently profitable film for Sundance Selects.
5 Broken Cameras has grossed $75,607 in the hands of Kino Lorber and played in theaters for 22 weeks. It never played wider than 6 screens and 15 of the weeks it was in theaters it only played on 1. With next to no advertising costs and an Oscar nomination to boot, this foreign film should recoup for the budget minded specialty distributor. What remains to be seen is if any new theaters will book the film leading up to the Oscars.
The Invisible War (disclaimer:TFC is the sales agent) is a different kind of success. While the film is the lowest grossing US Documentary film to get a theatrical out of Sundance 2012, it did something none of the other films were able to; the release resulted in changes in governmental policy. There were multiple screenings held at the Pentagon and the film had a fantastic festival run to boot. Just as with the also Oscar nominated micro-budget Gasland, the success shouldn't be judged simply by the audience, but the changes being implemented to military policy. It is also one of the highest grossing films for Cinedigm and has dwarfed the performance of its other festival acquisitions this year. Box office gross $64,010.
Escape Fire on paper would seem to have a lot going for it.  The film is about a major crisis that factored into a Presidential Election year. It was distributed by Roadside Attractions who maximized more challenging films like The Cove and Project Nim to mid-high six figure grosses. They also partnered with TUGG to spread the word. However, the film had a number of things working against it; some of which could have been fixed. Their social media campaign was something of a hot mess. Less than a month before announcing their deal with Roadside, the production attempted a second Kickstarter campaign to raise funds for the theatrical, yet they simply stopped. That suggests to me that most likely the deal with Roadside was a service deal. Tugg did add some interest in a few cities, but it opened on 26 screens and was down to 2 the following week. At present, it has just barely out grossed Marina Abramovic, but that film played on fewer screens and most of its run took place after it had premiered on HBO. More importantly, Escape Fire has failed to spark legislative change. Box office gross $87,577.
Also underperforming is West of Memphis produced by Peter Jackson. The film came out the end of December and still has 90 or so theaters yet to open in, but its initial response has been tepid at best. With SPC guaranteeing the maximum payoff possible, this film may ultimately be able to gross about $200,000, but even that mark might not be reached. To date, it has grossed only $57,416 on 9 screens. While the acquisition price is not known, just by virtue of advertising costs alone, this film will not be profitable for the distributor. It will also lose out from not making the Oscar shortlist and having a run time of well over 2 hours.
Marina Abramovic: The Artist is Present was released in theaters by Music Box Films who chose to release the film in just 2 theaters before it premiered on HBO to a gross of over $45k. It ended its run with  $86,637 and most of its additional theaters were special engagements at museums and other non-traditional theater venues. This reduced costs for extra markets and as a result of creative thinking, this film is the highest grossing doc to have premiered on HBO this year and outgrossed all the other ones combined.
Barely registering were a number of world documentary films and Doc Premiere films, in the case of the latter it is perhaps a bit surprising when factoring in the range of successes among the general premiere films (which will be addressed in my next post).
World Doc Jury winner The Law In These Parts grossed $11,227 on one screen for one month thanks to Cinema Guild. Putin's Kiss which premiered at IDFA was even lower at $9,114 on one screen for about 3 months. Grossing just barely more than both of them are Zeitgeist's China Heavyweight ($10,550 on 4 screens for 3 months) and Payback ($17,979 on 3 screens for 4 months). The total gross of those two films is less than the box office gross of SXSW acquisition Gregory Crewdson which is still in theaters and clocking in at $42,822. The Ambassador managed $28,102 for Drafthouse which considering they have their own theaters to help release the film, makes it possible that the theatrical wasn't a total financial loss.
Bones Brigade had a DIY theatrical courtesy of The Film Sales Company and did not report grosses, however a complete case study of what they accomplished is now available on the Topspin Media blog. The film is now available on digital platforms. Big Boys Gone Bananas had an Oscar Qualifying run and Indie Game: The Movie did not report grosses but as was covered in an earlier blog post recouped using a number of other creative DIY methods. They also wrote their own case study and published it on their blog.
Love Free or Die has a DVD/VOD deal with Wolfe, The D Word, About Face, Me @ The Zoo, and Ethel are all HBO Docs. Ethel had an Oscar qualifying theatrical and made the shortlist, but did not get nominated. After successfully raising $29741 on Kickstarter for finishing funds, Me @ the Zoo was acquired for $500,000 and the filmmakers recouped.
Be sure to  check in next week for my final post on Sundance 2012 films with a look at the narrative films released over the last year.
Bryan Glick January 23rd, 2013
Posted In: Distribution, Film Festivals
Tags: documentary, documentary film distribution, film distribution, independent film, Sundance Film Festival
by Bryan Glick
Sandwiched in between SXSW and Cannes, it is very easy to dismiss or overlook the Tribeca Film Festival. Yet, last year's crop of films included the world premieres of two of the highest grossing documentaries of 2012 Bully and Jiro Dreams of Sushi.  However, most buyers seemed much more hesitant to strike this year.
Part of the issue is that Tribeca Films went all out acquiring The Giant Mechanical Man (starring Jenna Fischer and Chris Messina), Sleepless Night (France, estimated budget €2.5m) , Struck By Lightning (with Christina Hendricks and Dermot Mulroney), Booker's Place: A Mississippi Story (documentary), War Witch (Canada, estimated budget $3.5m), Resolution (estimated budget $1m), Side By Side (documentary, produced by Keanu Reeves)  and Death of a Superhero (Germany/Ireland, estimated budget €3.8m) (The latter two premiered at Berlin and TIFF), so most major buyers settled for one title or none at all.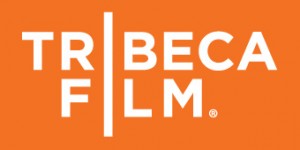 Outside of Tribeca Films, Sundance Selects and IFC Midnight were among the most active buyers. The latter took US rights to the world premiere Replicas (Canada with Selma Blair and Joshua Close)  and US and UK rights for As Luck Would Have It (Spain with Salma Hayek)  which premiered at Berlin.  Meanwhile, their sister division, Sundance Selects, went for North and Latin America, UK, and Scandinavia rights to  The Flat (Germany, documentary) and also grabbed the best narrative film winner Una Noche (US/UK/Cuba with Dariel Arrechaga) for North America.  In addition, the fest also hosted the North American premiere of Beyond the Hills (Romania)  which they acquired out of Berlin.  IFC got in the game with US rights for Knife Fight (Sweden with Jennifer Morrison and Carrie-Anne Moss, estimated budget $7m).
The only other distributor to acquire multiple films was Film Buff. They secured digital distribution rights to Knuckleball! (documentary) and US rights to The Russian Winter (US/Russia, documentary)
The star studded Revenge for Jolly (with Elijah Wood, Ryan Phillippe & Kristen Wiig) got US and Canada covered courtesy of Sony Pictures Worldwide and the festival award winning The Revisionaries (documentary) was acquired for North America by Kino Lorber.  Cinedigm continued its banner year with US rights to Don't Stop Believin': Everyman's Journey (documentary about the band Journey who hired their new lead singer via Youtube). Another company making their presence known was, Entertainment One, who couldn't resist getting  North American rights for Freaky Deaky (with Christian Slater, Crispin Glover and Michael Jai White, estimated budget $10m). Meanwhile, Strand Releasing paid six figures for North American rights to Yossi (Israel, estimated production budget $500K), continuing a very effective partnership with the popular Israeli filmmaker Eytan Fox. Other films to sell include Whole Lotta Sole (UK, with Brendan Fraser and Colm Meaney) which went to Arc for near seven figures, Room 514 (Israel) was bought for North America theatrical by Film Movement, and Unit 7 (Spain, estimated budget €3.5m)  which sold for US Pay TV and VOD to HBO.
Presently, the Tribeca festival arguably does a better job serving as a platform for films that have already been seen elsewhere or have distribution in place. Films that had North American or world premieres, but were bought before the fest include Magnolia's Jack and Diane (with Juno Temple and Kylie Minogue), a partnership that featured sports themed documentaries sponsored by ESPN Films with Broke, Benji, and Town of Runners,  The HBO Doc release One Nation Under Dog, the Netflix exclusive documentary The Zen of Bennett (about singer Tony Bennett), Cinema Guild's "Planet of Snail (Finland/Japan/Korea),  and Fox Searchlight's box office bomb Lola Versus (with Greta Gerwig and Bill Pullman) which to date has grossed just barely over $250,000 theatrically in North America. Two special release docs Wagner's Dream (NCM Fathom Events) and Queen: Days of Our Lives (Eagle Rock Entertainment) were also a part of the slate. Another film to sell before the festival was the Morgan Spurlock documentary Mansome, which Paladin acquired for US Theatrical. It has since grossed a very wimpy $36,280 showing that the days of, "Super Size Me" have long since passed.
FINAL THOUGHTS: Several of these deals have only taken place in the past few weeks (though the fest was back in April) and there were fewer than five deals to report during the festival. There is still a lot of value to screening at Tribeca, but it seems it serves more as a pre-launch into the Cannes market. With Tribeca Films buying so many films both before and after the festival, it raises the question of what is there for other buyers? They have also yet to have a film that has broken out both theatrically and on VOD though "Struck by Lightning" has real potential to do strong business.
Conspicuously absent this year was Magnolia Pictures, Oscilloscope, and The Weinstein Company. All of them are based in Manhattan and TWC and Magnolia struck documentary gold with films they bought at last year's festival. It is doubtful that any of them would jump into the fray at this point, but it does seem to hint that the commercial prospects for films this year at the festival were not perceived to match those of last year's slate. The festival still has to figure out how to excite the industry in NYC and convince them that they should go to a festival in their own town.
All that said though, the amount of deals shows that the festival is an increasingly good alternative to Sundance and potentially even SXSW.
ADDITIONAL FESTIVAL DEALS
Since the last blog posts about SXSW and Sundance there are a few more deals to report and some DIY movement.
-Sundance saw a number of films announce deals or DIY  plans in the past month.
-Wolfe Releasing secured US DVD/VOD rights to the Sundance documentary Love Free or Die.  In addition and in partnership with Wolfe, Kino Lorber will handle the film for educational/non-theatrical screenings. It will have its television premiere on PBS stations nationwide as part of the series "Independent Lens."
– Fellow US Documentary competition title A Place At The Table (It was called "Finding North" At Sundance) was acquired for the US by Magnolia Pictures. They will release in partnership with Participant Media. The deal was negotiated by Josh Braun of Submarine Entertainment.
-Drafthouse films went for Wrong and will release the film in North America in 2013. It is only the third World Dramatic film to get distribution in the states from this years festival.
-Kimstim Films will be releasing Bestiaire theatrically starting October 19th. This makes it the second of the New Frontier films to secure a theatrical release this year.
-Grand Jury Prize winning documentary The House I Live In will be released theatrically by Abramorama with guidance by Cinetic. Snag films has acquired domestic distribution rights to the film.
-Earlier this month, world documentary competition film Big Boys Gone Bananas did a DIY theatrical, Oscar qualifying run in NY and LA.
There are still over two dozen films from this year's Sundance that have yet to sell or establish DIY distribution. Of those, almost half were in the world dramatic competition section. Still, when compared to other film festivals, its sales numbers are fantastic! Over ¾ of the films that premiered at the festival this year have been acquired or announced plans for DIY distribution.
On the SXSW front, IFC Midnight decided to stick its teeth into The Jeffrey Dahmer Files (Formerly called "Jeff"). They acquired both North American and UK rights. The deal was negotiated by Submarine Entertainment.  Producers Distribution Agency is betting on Brooklyn Castle which they will release in the US October 19th. Based on how their first three features The Way (BO gross $4.4m), Exit Through the Gift Shop (BO gross $3.2m) and Senna (BO gross $1.6m)  did this should be one of, if not the highest grossing film to come out of SXSW.  Finally, Tribeca Films could not say no to Somebody Up There Likes Me (with Nick Offerman). They took North American rights to the SXSW world premiere. The deal was negotiated by Gray Krauss Stratford Des Rochers LLP. Snag Films continues its best of fest approach and acquired domestic distribution rights to Grand Jury Prize documentary Beware of Mr. Baker Abramorama is handling the theatrical.
A full list of sales deals from Tribeca is listed below. Box office grosses and release dates are current as of August 19th.
Film
Company
Territories
Sales Company
Box Office/
Release Date
As Luck Would Have It
IFC Midnight
US and UK
Premiered at Berlin
Benji
ESPN Films
PRE FEST
Beyond the Hills
Sundance Selects
North America
Wild Bunch
Booker's Place: A Mississippi Story
Tribeca Films
North America
Greenberg Traurig, LLP
Broke
ESPN FILMS
PRE FEST
Death of a Superhero
Tribeca Films
             $607
Don't Stop Believin': Everyman's Journey
Cinedigm
US
Évocateur: The Morton Downey Jr. Movie
Magnolia
US
Submarine Entertainment
Freaky Deaky
Entertainment One
North America
Paradigm
Jack and Diane
Magnolia Pictures
Worldwide
Knife Fight
IFC
US
WME INDEPENDENT
Knuckleball
Filmbuff
Digital Distribution Rights
       September
let fury have the hour
paladin
lola versus
fox searchlight
acquired pre fest
$252603
Mansome
Paladin
US Theatrical
$36,280
One Nation Under Dog
HBO Doc Films
PRE FEST DEVELOPED
Planet of Snail
Cinema Guild
US
Bought out of IDFA
$7978
Queen: days of our lives
Eagle Rock Entertainment
PRE FEST ALREADY ON DVD
Replicas
IFC Midnight
US
Turtles Crossing LLC
Resolution
Tribeca Films
North America
XYZ Films
Revenge For Jolly
Sony Worldwide
US and Canada
UTA Independent Film Group
Room 514
Film Movement
North America
Side By Side
Tribeca Films
North America
Justin Szlasa and attorney Marc Simon
$6956
Sleepless Night
Tribeca Films
US
Bac Films
Struck By Lightning
Tribeca Films
US
Traction Media and ICM Partners
The Flat
Sundance Selects
North/Latin America, UK, Scandinavia
The Giant Mechanical Man
Tribeca Films
US
$7,396
The Russian Winter
Film Buff
US
The Visionaries
Kino Lorber
North America
           October
The Zen of Bennett
Netflix
 Exclusive
bought Pre fest
Town of Runners
ESPN Films
PRE FEST
Una Noche
Sundance Selects
North America
Unit 7
HBO
US Pay TV and VOD
Vicente Canales' Film Factory
Wagner's Dream
NCM Fathom Events and the Met
Screened with The Ring Cycle in May
War Witch
Tribeca Films
US
Premiered at Berlin
Whole Lotta Sole
Arc
US
Yossi
Strand
North America
Films Distribution partner Nicolas Brigaud-Robert
NB: In an effort to put these  films in a useable context for filmmakers/investors/distributors, we have provided information (when available) on country of origin, notable names involved, and estimated production budget. From this information, one can see where the sales trends seemed to be at the festival.
Orly Ravid August 22nd, 2012
Posted In: Distribution, Film Festivals, Theatrical
Tags: documentary, festival distribution, film distribution, foreign film, independent film, independent film distribution, independent film marketing, Sundance Film Festival, SXSW, theatrical release, Tribeca Film Festival
This article first appeared on the Sundance Artist Services blog on August 13, 2012
written by  Bryan Glick with assistance from Sheri Candler and Orly Ravid
Indie Game: The Movie has quickly developed a name not just as a must-see documentary but also as a film pioneer in the world of distribution. Recently, I had a Skype chat with Co-directors James Swirsky and Lisanne Pajot . The documentary darlings talked about their indie film and its truly indie journey to audiences.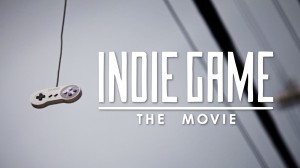 Swirsky and Pajot did corporate commercial work together for five years and that eventually blossomed into doing their first feature. "We thought it would take one year, but it ended up taking two. I can't imagine working another way, we have a wonderful overlapping and complimentary skill set, " said Pajot. "We both edited this film, we both shot this film. It creates this really fluid organic way of working. It's kind of the result of 5 or 6 years of working together. I don't think you could get a two person team doing an independent film working like we did on day one. It's stressful at times but the benefits are absolutely fantastic, " said Swirsky.
According to Swirsky, Kickstarter covered 40% of the budget. "We used it to 'kickstart', we asked for $15000 on our first campaign which we knew would not make the film, but it really got things going. The rest of the budget was us, personal savings."  The team used Kickstarter twice; the first in 2010 asking for $15,000 and ended up with $23,341 with 297 backers. On the second campaign in 2011, they asked for $35,000 and raised $71,335 with 1,559 backers.
The hard work, dedication, and talent paid off. Indie Game: The Movie was selected to premiere in the World Documentary Competition section at the 2012 Sundance Film Festival winning Pajot and Swirsky the World Cinema Documentary Film Editing Award . "[Sundance] speaks to the independent spirit. It's kind of the best fit, the dream fit for the film. Just being a filmmaker you want to premiere your film at Sundance. That's where you hear about your heroes," noted Swirsky. "Never before in our entire careers have we felt so incredibly supported…They know how to treat you right and not just logistics, it's more 'we want to help you with this project and help you next time.' It was overwhelming because we've never had that. We've just never been exposed that," interjected Pajot
They hired a sales agent upon their acceptance into Sundance and the film generated tons of buzz before it arrived at the festival resulting in a sales frenzy. The filmmakers wanted a simultaneous worldwide digital release,  but theatrical distributors weren't willing to give up digital rights so they opted for a self release. "There were a lot of offers, they approached us to purchase various rights. We felt we needed to get it out fairly quickly and in the digital way. A lot of the deals we turned down were in a little more of the traditional route. None of them ended up being a great fit," said Pajot.
Several people were stunned when this indie doc about indie videogame developers opted to sell their film for remake rights to Scott Rudin and HBO. Pajot explained, "He saw the trailer and reached out a week or so before Sundance. That was sort of out of left field because it wasn't something we were pursuing." Swirsky added, "They optioned to potentially turn the concept into a TV show about game development…As a person who watches stuff on TV, I want this to exist. I want to see what these guys do with it." The deal still left the door open for a more typical theatrical release. However that was only the start of their plan.
"We had spoken to Gary Hustwit (Helvetica). We sort of have an understanding of how he organized his own tours. We had to make our decision whether that was something we wanted to utilize. Five days after Sundance, we decided we would and were on the road 2 weeks after… Before Sundance this was how we envisioned rolling out…[We looked at] Kevin Smith and Louis C.K. and what they're doing. We are not those guys and we don't have that audience, but knowing core audience is out there, doing this made sense," said Swirsky.
They proceeded to go on a multi-city promotional tour starting with seven dates and so far they have had 15 special events screenings of which 13 were sold out! This is separate from 37 theaters across Canada doing a one night only event. They also settled on a small theatrical release in NYC and LA.  When talking about the theaters and booking, they said theaters saw the sellout screenings and that prompted interest despite the fact that the film was in digital release. They accomplish all of this with a thrifty mindset. "P&A was not a budgetary item we put aside and if an investment was required, we would dip into pre orders. We didn't put aside a marketing budget for it," said Swirsky. Regarding the pre order revenue, they sold a cool $150,000 in DVD pre-orders in the lead up to release of the film. From this money, they funded their theatrical tour.
While the theatrical release was small, it generated solid enough numbers to get held over in multiple cities and provided for vital word of mouth that will ultimately make the film profitable. The grosses were only reported for their opening weekend, but they continued to pack the houses in later weeks."I don't look back at the box office. The tour was more profitable than the theatrical…They both have the benefits, having theatrical it gets a broader audience. It was more a commercial thing than box office," said Swirsky. "We are still getting inquiries from theaters. They still want to book it despite the fact it's out there digitally," said Pajot. "We had this sort of hype machine happening. We didn't put out advertising. Everything was through our mailing that started with the 300 on our first Kickstarter and through Twitter," said Swirsky. Now the team has over 20,000 people on their mailing list and over 10,000 Twitter followers.  In order to keep this word of mouth and enthusiasm going, the filmmakers released 88 minutes of exclusive content – most of which didn't make the final cut – to their funders, took creative suggestions from their online forum and sent out updates on the games the subjects of their film were developing over the course of the two years the film was in production.
Following the success the film has enjoyed in various settings, Indie Game: The Movie premiered on three different digital distribution platforms. If you were to try and guess what they were though, you would most likely only get one right. While, it is available on the standard iTunes, the other two means of access are much more experimental and particularly appropriate for this doc.
It is only the second film to be distributed by VHX as a direct DRM-free download courtesy of their, 'VHX For Artists' platform. Finally, this film is reaching gamers directly through Steam which is a video game distribution platform run by Valve. This sterling doc is also only the second film to be sold through the video game service, where it was able to be pre-ordered for $8.99 as opposed to the $9.99 it costs across all platforms. This is perhaps the perfect example of the changing landscape of independent film distribution. Every film has a potential niche and most of these can arguably be reached more effectively through means outside the standard distribution model. Why should a fan of couponing have to go through hundreds of films on Netflix before even finding out a documentary about couponing exists, when it could be promoted on a couponing website?
As they are going into uncharted territory, both Pajot and Swirsky avoided making any bold predictions."It's just wait and see. It's an experiment because we're the first movie on Steam. We're really interested to look at and talk about in the future. I don't want to make predictions…I do think documentary lends itself to that kind of marketing though. We're trying to not just be niche but there is power in that core audience. They are very easy to find online," said Swirsky.
Just because they are pursuing a bold strategy doesn't mean they were any less cost conscious. "The VHX stuff, it was a collaboration, so there were no huge costs. Basically subtitles, a little publicity costs from Von Murphy PR and Strategy PR who helped us with theatrical. Those guys made sense to bring on," said Pajot. "A lot of our costs were taken up by volunteers. If they help us do subtitles, they can have a ticket event, a screening in their country," added Swirsky.
They also note that a large amount of their profit has been in pre-orders. 10,000 people have pre-ordered one of their three DVD options priced at $9.99, $24.99 and a special edition DVD for $69.99 tied with digital. While the film focused on a select few indie game developers, they interviewed 20 different developers and the additional footage is part of the Special Edition DVD/Blu-Ray. That might explain why it's their highest seller.
All this doesn't mean that any of the dozens of other options are no longer usable. Quite the contrary,  they have also taken advantage of the Sundance Artist Services affiliations to go on a number of more traditional digital sites. Increased views of a film even if on non traditional platforms can mean increased web searches and awareness and could be used to drive up sales on mainstay platforms.
The real winner though is ultimately the audience. For the majority of the world that doesn't go to Sundance or Cannes each year, this is how they can discover small films that were made with them in mind. The HBO deal aside, this is bound to be one incredibly profitable documentary that introduces a whole new crowd to quality art-house cinema. "We are still booking community screenings. If people want to book, they can contact us…We are thinking maybe we might do another shorter tour at some point," said Pajot.
Here's to the independent film spirit, alive and well.
Update Feb 2013: The creators of Indie Game have written their own case study discussing the many tools and techniques they used. Head over to their website for the full study. 
Orly Ravid August 16th, 2012
Posted In: Digital Distribution, Distribution, DIY, Film Festivals, iTunes, Marketing, Publicity, Theatrical
Tags: crowdfunding, DIY distribution, documentary, game developers, Gary Hustwit, independent film, Indie Game, James Swirsky, Kevin Smith, Kickstarter, Lisanne Pajot, Louis C.K., self distribution, Steam, Sundance Artists Services, Sundance Film Festival, VHX, VHX for Artists
Next Page »