A knockout victory
The Toronto International Film Festival (TIFF) is just behind us and films submitted for Sundance are a month away from their acceptance call. While the difference between Toronto/Sundance and SXSW/Tribeca is pretty clear, what separates Toronto from Sundance might surprise you.
I looked at the data from the last two year's of each festival and came up with one big conclusion. Sundance is the bigger festival for North American distribution on just about every measurable level I could come up with.
How could this be? Toronto is the more mainstream fest, right? Not so much.
Let's start with some comparative info that would clearly skew things in Toronto's favor:
-62.5% of films from TIFF 2013 have US distribution
-81.3% of films from SUNDANCE 2014 have US distribution (and remember this was accomplished in 9 months compared to TIFF's 13 months)
But what about the box office performance?
Sundance has a higher percentage of films that grossed over $1 Million, $500,000, and $100,000 than TIFF. This is including non world premiere films which would give TIFF an advantage.
But what about the size of the deals? Isn't TIFF where the big money is? Hardly
11 films from TIFF 2014 generated 7 figure deals, 11 films from TIFF 2013 did the same. The difference is TIFF screens 2.5x as many films. Even eliminating the # of films with US distribution before TIFF started and cutting out foreign language films, producers were still twice as likely to get a seven figure deal at Sundance.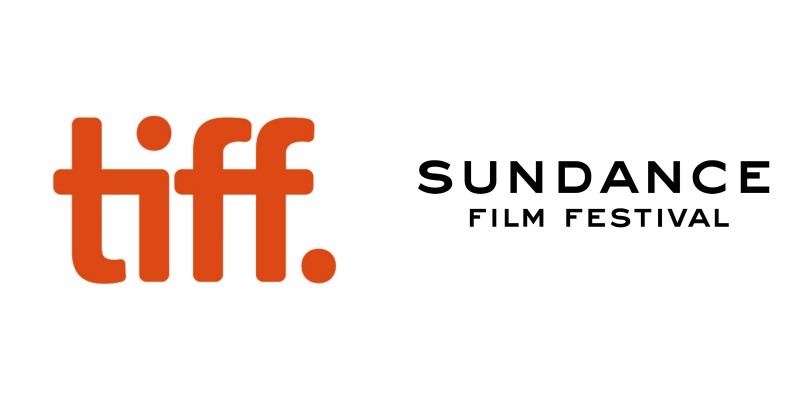 The Documentary King
TIFF is a much more diverse slate, but sorely lacking in docs. Roughly 1/3 of Sundance films are documentaries, while only about 1/10 of TIFF films are. Even then, docs were more likely to get distribution out of Sundance than TIFF and by a very wide margin. 90% vs 52%. The majority of docs that made the Oscar shortlist came from Sundance, as have a majority of nominees in the last five years.
Foreign Language Problem
In contrast to their #1 status as a place to launch documentaries, Sundance's World Cinema lineup is far from a sure bet.
While only 41% of Sundance 2014 World Dramatic films have US distribution, that percentage is still higher than foreign language films that screened at TIFF. The % is higher even if we include all foreign language films and not just world or international premieres at TIFF. So even in Sundance's weakest area your odds are still better than at TIFF.
That all noted, TIFF receives some high profile foreign language films that will ultimately generate bigger deals and make a dent in the US box office, but those are few and far between in an already very unprofitable arena.
So What Does a TIFF Screening Mean? 
TIFF does two things that Sundance does not. It functions as a worldwide market and it is a frequent must for awards buzz films.
Sundance films do better on a domestic level. TIFF films are more likely to generate some form of worldwide interest and the majority of major worldwide players are in attendance.
Sundance has an international presence, but nothing on the same level of going into the Hyatt and taking the United Nations tour of film booths.
Sundance also doesn't take studio films, which TIFF does. I would argue this is part of the problem TIFF films face. The competition for attention is so much higher with studio films in the mix that many simply get lost in the shuffle.
The DIY Mindset
In the age of DIY options at very low cost, one has to wonder why so many films at TIFF didn't take advantage of Vimeo's $10k offer in 2013. In fact, 55 world premieres still lack US distribution, which means with 100% certainty they turned down $10k to chase a pipe dream of success.The worldwide sales agent aspect at TIFF makes it a lot harder to discuss DIY options, but things are slowly starting to change.
This year was the first time multiple filmmakers were willing to openly discuss DIY options for release with me during the fest.
Sundance has their Artist Services program and some very notable DIY success stories (Detropia, Indie Game: The Movie, Upstream Color etc). But the biggest difference is Sundance is early in the year. There are tons of festivals left with which to build exposure going into release.
While it is almost always advisable to hit the festival circuit running, if one didn't do that at Sundance, it's easier to rev up the process than at TIFF when the year is nearly finished. If you don't pursue additional festival screenings right away, your film would play TIFF and not screen anywhere until the following year. Remember there aren't a lot of festivals in November/December. By that point people have moved onto Sundance and don't even remember what they saw at TIFF.
The Take Away
Don't buy into the hype about a festival without carefully looking at the info. While many Oscar winners have come from TIFF, the stats don't lie. For domestic success, your odds are better with Sundance. This doesn't make TIFF a bad festival, it's easily the 2nd best launch pad in North America, but it's important to know that your film is more likely to get a distribution deal out of Tribeca than TIFF if you have a documentary.
The consensus from this year's TIFF was that there weren't too many hidden gems, but with 288 features would any of us even know? At a certain point size is a liability and I think that TIFF needs to shrink its slate or get more creative when it comes to highlighting world premieres without big names.
Reminder: EVOLUTION OF A CRIMINAL & THE CIRCLE
The Spike Lee executive produced Evolution of a Criminal opens in NYC Friday October 10th at IFC Center. They are also crowdfunding to support their nationwide theatrical release. https://www.kickstarter.com/projects/948417025/evolution-of-a-criminal-theatrical-release
In partnership with Wolfe Releasing, TFC Direct will be theatrically releasing Switzerland's Oscar entry, The Circle. It opens November 21st in NYC and will be expanding through beginning of 2015.
Bryan Glick October 9th, 2014
Posted In: Distribution, DIY, Film Festivals, Publicity
Tags: Bryan Glick, documentaries, film distribution, Film Festivals, film sales, international films, Sundance Film Festival, The Film Collaborative, Toronto International Film Festival
Ed note: TFC colleague Bryan Glick will spend these 2 weeks taking a look at how officially selected films have performed in release since their premieres at the major Spring film festivals SXSW, Tribeca and Cannes 2013. In this first post, he cover the documentaries.

TRIBECA IS RULED BY DOCUMENTARIES
The three highest grossing films and 7 of the top 10 grossing films from last year's Tribeca were documentaries. As you follow the list of films, it should become clear how important Tribeca is to the doc world and how little of a presence Cannes has in documentaries.
IFC/Sundance Selects released the bio-doc Elaine Stritch: Shoot Me which has grossed over $305k in North America. That tops all SXSW docs from last year. IFC Also shined on a light on the cute kids of Dancing in Jaffa, which, despite being a day and date film, has grossed $136k domestically and $297k worldwide at the box office.  Additionally, IFC is releasing TFC film Gore Vidal: The United States of Amnesia in theaters right now. In only 10 days in NYC, it has grossed $33k and is likely to be one of the top five films from last year's batch when it's all said and done.  TFC handled fests for the film placing it in 50+, a healthy reminder that festivals only help your release (and an added reason to use a company like TFC to maximize fest exposure and revenue).
Closing night film Mistaken for Strangers is the only other doc from Tribeca to pass the $100k mark. It had a mix of week long and special engagements via Abramorama in addition to instantly going to the top of ITunes. Never underestimate the power of a music documentary to find a strong audience.
Zeitgeist saw $64k with the all archival footage doc Let the Fire Burn and right behind it Kino Lorber's release of The Trials of Muhammad Ali  topped out at $59k in a maximum of only 10 theaters, but a long run of 19 weeks. Big Men has grossed $42k in its service theatrical release with Abramorama which, given their advertising buys, has got to be below expectations. Oscilloscope has done well digitally with Teenage and slowly built up to $40k with another couple of venues left in the release.
Aatsinki:The Story of Arctic Cowboys, Flex is Kings, and Lenny Cooke all had small DIY releases. The Motivation opted for a release through GoDigital and multi award winner Oxyana did an exclusive with Vimeo.
Bridegroom is the rare doc to get into Redbox, but the film's largest audience was on OWN. Showtime took Richard Pryor: Omit the Logic. HBO trumped all networks with Gasland Part II, Inside Out:The People's Art Project and the acquisitions of Herblock: The Black and the White and I Got Something' To Tell You.
Circling back to this year, ½ of the acquisitions from April's Tribeca Film Festival were documentaries including Keep on Keepin' On which Radius-TWC bought for over $1,000,0000! Radius-TWC also snagged the lego doc Beyond the Brick while Magnolia was entranced by Ballet 422. Another highbrow doc, Dior and I, sold to EOne and opening night hip hop Nas doc Time Is Illmatic went to Tribeca Films. Morgan Spurlock Presents (A new partnership with Spurlock, Virgil Films and Abramorama) will release A Brony Tale this summer and just after the fest, Kevin Spacey released the doc Now in the Wings On a World Stage off of his personal site powered by VHX and in a few theaters. It's now passed $50k at the box office.
CANNES CANT TALK DOC!
While Cannes may be unrivaled as a launchpad for narrative films, it continues to largely ignore documentaries. Of the four (that's right…only 4) documentaries that world premiered at Cannes, none could be considered breakout hits.
Jodorowsky's Dune, an admittedly somewhat fringe film to begin with, got the maximum play humanly possible in the hands of Sony Picture Classics. It's still in theaters and has racked up just under $600,000 domestically. That is more than any documentary out of last year's SXSW, LAFF or Tribeca.
While scoring a best foreign language film Oscar nomination, French/Cambodian doc The Missing Picture only limped over $50k at the hands of Strand Releasing in its domestic release. It's international box office revenue doesn't bring the film's total to even $100k. Its performance is well below the performance of the other four foreign nominees (or the 5 Best Doc nominees for that matter) despite an average Rotten Tomatoes score of 99%.
With an overwhelming 220 minute run time, The Last of the Unjust maxed out at just over $40k theatrically which is on the low end for the holocaust subject matter, but given the massive length should be considered somewhat impressive. Internationally though it did even worse than The Missing Picture. The one other doc, James Tobak's Seduced and Abandoned premiered on HBO.
SXSW 2014
Which lands us back at this year's SXSW 2014. The festival saw a little movement in the doc acquisitions department with Gaiam TV buying TFC repped doc The Immortalists and Netflix nabbing exclusive rights to Print the Legend. Oscilloscope took advantage of BFI marketing matching funds and acquired Pulp: A Film About Life, Death and Supermarkets which will also screen at the upcoming Sheffield DocFest.
TFC was quite active at the festival this year. We arrived with two docs for festival rights (The Dog and The Immortalists) and have since added Song From the Forest and Born To Fly for festival distribution. Born to Fly has already been placed on the programs at Full Frame, SIFF, Sheffield, and Frameline and we will release it theatrically in a hybrid-DIY release. It launches September 10th in NYC at Film Forum and then comes to Los Angeles September 26 before expanding throughout the fall. Programmers may contact us directly about theatrical bookings of this film or message Jeffrey Winter about festival engagements for any of our 4 SXSW Docs.
Bryan Glick June 4th, 2014
Posted In: Distribution, Film Festivals, Uncategorized
Tags: Best festivals for documentaries, Bryan Glick, Cannes, documentaries, independent films, SXSW, The Film Collaborative, Tribeca
Last week, I brought you up to speed with some of our clients from the narrative side and now I want to let you know about some of our documentary talent.
One of the perks of working with The Film Collaborative is that I get to help these important stories reach a wider audience. Our docs have been nominated for multiple Emmy Awards, Independent Spirit Awards, and have won both Audience and Grand Jury prizes at Sundance. In fact, Kalyanee Mam's A River Changes Course won the World Doc Jury Prize at Sundance earlier this year. As a history buff and political activist, I think these filmmakers and their subjects all deserve special attention. I would also like to recognize that Marta Cunningham recently won the jury prize for best doc at Frameline where her Sundance doc Valentine Road was the centerpiece. In addition Yoruba Richen's LAFF doc The New Black won the audience award at Frameline and AFI (in the same week!). The film was also an honorable mention for the jury prize at Frameline. Below is just a small sampling of the visionary truth tellers we have worked with.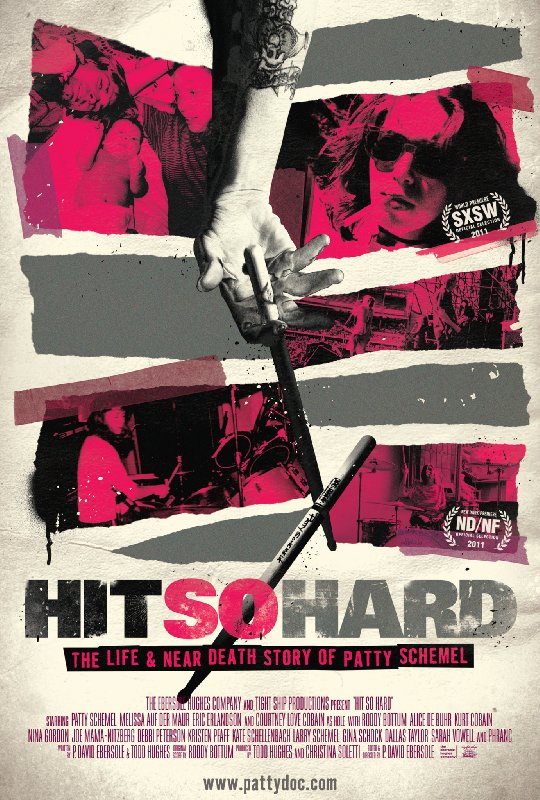 P. David Ebersole and Todd Hughes are the ultimate power duo in the doc world. Their charm, passion for their work, and sheer charisma almost makes me forget that they work behind the camera. We handled festivals and advised on distribution for their 2011 doc Hit So Hard which premiered at SXSW 2011and was released theatrically by Variance. The film was nominated for a GLAAD media award and even helped get the band, Hole, to reunite.  In the short time since, they produced conspiracy theory doc Room 237 based on Kubrick's film The Shining which world premiered at Sundance 2012 and even went to Cannes! The film grossed over $250,000 in its North American release. Ebersole directed and the duo produced the Lifetime Doc Dear Mom, Love Cher.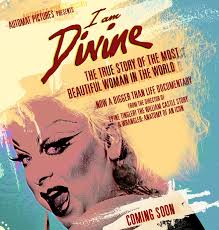 Jeffrey Schwarz's doc Vito world premiered at NYFF 2011 and screened in Berlin 2012 before opening both Outfest and Frameline and airing on HBO. Like Hit So Hard, it was also nominated for a GLAAD media award. Schwarz is as beloved for his films as he is for his flawless EPK's.  He is back with TFC for his latest doc, I Am Divine, a look at the life and talent of the ultimate John Waters muse which world premiered at SXSW 2013 and was recently acquired by Wolfe Releasing. We are handling festivals and international sales.
Jennifer Arnold's poignant and inspirational doc A Small Act debuted at Sundance 2010 and went on to air on HBO and was nominated for an Emmy! Since then this dynamo has been hard at work. She directed the doc segments Glee: The 3D Concert Movie, her ESPN doc The Diplomat was just at Tribeca and she has directed for the shows TableTop and Biz Kids.
David Weissman is a San Francisco icon. His films The Cockettes and We Were Here both brought important parts of Gay SF history to a wider audience and world premiered at Sundance. We Were Here went onto screen at Berlin and play a full week theatrical engagement at the 1,400 seat Castro theater. This touching doc on early AIDS activists was released theatrically by Red Flag Releasing, nominated for a Spirit Award and short listed for the Academy Award. Since its release, he has been generating headlines for highlighting his own problems in dealing with the sky high rent of the city and the harm imposed by the Ellis Act. He has since moved to Portland full time where he programs the only Queer Doc film festival in the world.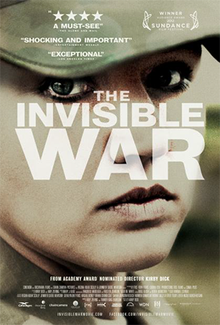 Then there is Kirby Dick and his film The Invisible War. TFC sold the film to New Video and Cinedigm (who have since merged) shortly after it won the Audience Award at Sundance 2012. This hard hitting doc about the rape and sexual abuse of soldiers in the US military has screened multiple times at the Pentagon and been cited for the changes in how the military handles sexual assault cases. It maintains a 100% rating on Rotten Tomatoes and was nominated for an Academy Award. In addition to sales, TFC handled festivals, broadening the stories of these victims' to be heard all over the world. Given his prolific library of work (he's had five films in competition at Sundance) we cannot wait to see what he does next.
The Film Collaborative feels very fortunate to have worked with filmmakers of this caliber and we look forward to seeing what the future holds for all of them.
Bryan Glick July 11th, 2013
Posted In: Distribution, Filmmakers of note
Tags: A River Changes Course, A Small Act, David Weissman, documentaries, Hit so Hard, I am Divine, independent film, Jeffrey Schwarz, Jennifer Arnold, Kalyanee Mam, Kirby Dick, Marta Cunningham, P. David Ebersole, The Film Collaborative, The Invisible War, The New Black, Todd Hughes, Valentine Road, Vito, We Were Here, Yoruba Richen