I feel like a broken record. There is nothing I am writing here that I have not said and written many times before. Still. After all that has gone on in distribution. The willful blindness of filmmakers believing in the Oz fairytale of going to a festival, A-list or otherwise, without putting in the work of building an audience around their film, with the hope of a big sale. It is an unsupported hope of a deal that does not merit the delay of doing the work to connect with fans. They may go with a very skilled sales agent, and yet the sale that is made, if any, is one that the filmmaker could have done directly without giving up rights to their film and possibly even have done without signing such agreements because the offer was too low.
To be honest, we're big fans of doing distribution deals in tandem with direct distribution by the filmmaker, so it's not doing the deal that bothers me, especially not if it's a good offer and additional work is going to be performed by the distribution company in service of the film.  What is a big deal is the lost marketing opportunity that comes from waiting for this mythical deal for too long. The failure to capitalize on all the buzz and press that happens at a festival which gives a small film the launch it needs to resonate with fans and convert them to purchasers. Too many times, the filmmaker is told (by the industry) to hold out for an offer that never comes. The real indie film landscape looks much more like Kansas after the tornado, rather than the Emerald City. There is no yellow brick road that leads everyone to "the wizard" with the money. We are all building our own road.
This myth of waiting for the big offer is perpetuated in the press and by the industry. A few films get lucky and go to Sundance, SXSW, Cannes etc., and, for one reason or another, a distributor pays a lot of money to buy them. Why does that happen? Sometimes "festival fever" is high among the buyers to compete with each other and  pressure to make higher bids than they should. Sometimes it's a new distribution company trying to prove itself by outbidding more established players.  Sometimes it's personal like wanting to produce the director's next film. Sometimes a film warrants paying good money for it, so sure is the buyer that they have an audience winner, or film that will be critically acclaimed or a major award winner. In any case, that happens very few times a year to be sure.  MOST deals these days (relative to the number of films made and even shown at festivals) are not like that.
Generally, the money offered upfront does not even make the investors whole. The money ultimately remitted to the investors does not yield a profit most of the time for films without big name cast or at the top of their genre category. It seems to me filmmakers focus on the exceptions, the success stories, and ignore the rest of the data.
I was asked via our Facebook page to estimate what the budget for LGBT films should be because it is the kind of films we have A LOT of experience handling. Based on all our work in that space, I can say if you make your film for more than $150,000, you are taking a big risk of remaining in the red. It may still be a risk that at that price, but if it has decent production value, a very good story and pops at the right festivals, you can do deals and DIY and monetize all revenue fronts to make that budget back… maybe even as much as $250,000. But again, that is the exception, not the rule because there are a lot of Ifs in that last sentence. Often the revenue outcome is less in fact. Time to get to know the real story, not the ones being perpetuated to show financial success as the norm.
What I am urging now is to be MINDFUL OF TIME and LOST OPPORTUNITY and not just search for the yellow brick road expecting the wizard to make magic happen for your film. There's just not that much magic left. While there still is some talent "getting discovered" (and to be honest this is often happening first in lab programs, not at prestigious festivals), big deals being done, careers being made (this happens annually at Sundance and even SXSW), you need to be honest with yourself about where your work lies in that realm of possibility based on the elements you have in place right now. At least have a back up plan put into action that sets up the film for capitalizing on the audience you have been building and continue to build at first shot out in public. So many films lose that chance and it will never come again for them. The task is too arduous to start all over again after the glare of the initial media and attention dies down.
This would not be a Film Collaborative post if I did not share some data with you about what is happening with films that are building their own roads to "Oz." More specifics will be provided in the next post because we are waiting for it to come in, but for now let's take a look at one avenue that filmmakers are still questioning, selling streams from their own website.
At Sheffield DocFest, Sheri Candler talked to DIY platform DISTRIFY with whom TFC works as does Wolfe Video, for example.  Filmmakers should think about using services such as Distrify for both the purpose of selling off one's site(s) and/or if one's conventional distributor partners with the service (in which case hopefully the filmmaker has an affiliate relationship and receives a healthy percentage from any sales they make from their own website). Distrify cautions that for the most part filmmakers think they can put a film on a platform and wait for the cash to roll in. "We have probably 3,000 films on the service now and I'd reckon that nearly half have never sold at all- because they've never told anyone that they are there!," said Peter Gerard, co founder of Distrify. For stronger films that appeal to an identifiable niche, if filmmakers make the effort to audience-build and market to that audience, Gerard says those films sell a few thousand units…  For the UK, for example, these numbers are compatible with conventional DVD sales and the market as a whole.  A market that is a fraction of the one in the US.
Gerard also says "Mailing lists are still the most effective way to sell – our data shows that a well-written and well-targeted mail-shot converts at a much higher ratio than Facebook or Twitter posts. Gathering Facebook likes or followers is maybe somewhat helpful, but is primarily a vanity exercise. The top-performing films focus on direct links with people via emails, blogs, and real-life events." All this stuff TFC's been shouting about for years (build an email list, build relationships with fans etc) can be verified in the data!  We want to add that building your Facebook and Twitter accounts can demonstrate appeal to distributors seeking to assess a title to buy so we still recommend it if you are looking to make a sale.  And, in the US, it may help drive awareness for the sake of building demand on commercial platforms such as Netflix.
Gerard goes on to note: "I don't think it helps most people to say this movie made $40k or this one made $20k. I think that can be misleading because I firmly believe there is no such thing as an "average low budget film" nor a "usual amount of marketing". We work with a wide gamut of films, and success is measured very differently depending on a range of factors. We've had some filmmakers earning a few hundred bucks a week and re-investing that immediately into low-budget production of serial dramas or new films. We've paid Nigerian filmmakers 4-figure sums recently. A first-time filmmaker earned $10k in a few weeks on a super-niche short documentary and re-invested the profits into both charity donations and DVD production for selling on the ground via real-life social networks. All of these are considered big successes for the people involved." One of TFC's filmmakers will be a case study down the line as the film has been a standout performer on Distrify, but that is because of the filmmakers' efforts, her long-standing brand, and also efforts of her distribution partner.
In another future post, we will be highlighting a filmmaker who has taken a completely different path to releasing his work. Rather than living in NYC or LA, he lives in Memphis, TN, a way cheaper place to live and to film in. He has built a respectable following of his own because he's tapped into a specific niche (not LGBT) audience that is large enough to support the films he is making.
He seems happy and his sustainable filmmaking career is a refreshing reminder that it is possible to turn away from conventional wisdom on how things in the film business work. He's is building his own road and it might never lead to Oz, but he is the wizard pulling the levers for his work in  the "post tornado Kansas" that is today's indie film landscape.
Orly Ravid July 18th, 2013
Posted In: Distribution, DIY, Film Festivals, Marketing
Tags: direct distribution, Distrify, Film Festivals, filmmaker fairytale, independent film distribution, Orly Ravid, Peter Gerard
Although DVD distribution revenue has by all accounts declined significantly since the start of home video and the development of the format, most film distributors still distribute DVDs.  Sales are down, but there are profits to be had for more commercial or popular fare that is strongly supported with marketing spend, whether studio, indie, or niche.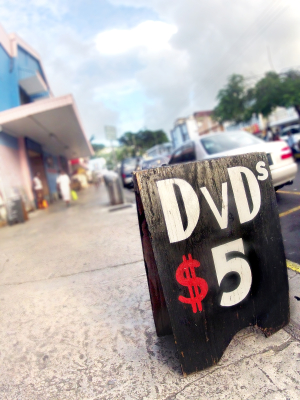 We always advise filmmakers to conduct Direct Distribution of DVDs to their audience even when we or someone else is handling licensing deals for them.  Often though, if a distributor takes on Home Video (i.e. DVD), the expenses associated with the release and the diminishing revenues are the explanation for why digital rights must be licensed to the distributor along with the rights to release the film on traditional physical formats.  Digital rights, at least many of them, rightly belong in the home video category,but here's the rub. While the distributor has more money and more connections and ability to get a DVD into retail stores, they likely take a bigger commission on digital platform sales than an aggregator who is paid a flat fee or a smaller percentage. Of course, even direct digital distribution (streaming from your own site) requires some service or other that takes a fee. It's just usually less costly than a conventional distributor's fee. Back to the rub.
So a well heeled distributor gets a big retailer to order your DVDs when you could not have achieved that on your own and probably more money is spent marketing it than you ever could afford to spend. But note that's also more money to be recouped before you see a return.  The DVDs that don't sell come back. And what comes back gets credited. It should be noted, many conventional distributors take their sales fee off of initial sales, regardless of returns.
So the distributor has the muscle to move the units to a retailer, but not enough muscle to get the public to buy them. They did their best, and even risked their expenses and time and staff energy. But the units come back just the same. Their sales fee is calculated off the top and the net left over for the filmmaker can be paltry. You may or may not be worse off than having done all the distribution yourself.
It is something to think about before you push for traditional distribution where there is not a big enough advance, or none, to recoup your initial investment in the project and you might have been better going it alone, still holding the rights over your film. These things are indeed a calculation of your time and money vs the distributor's. At least check your contract for language that allows the distributor to keep the sales fee even for the sum of sales attributed to units ultimately returned and refunded. Perhaps compare potential results. Insist on a direct distribution clause so at least you have the chance to make the direct sales to the fan base you have worked so hard to build on your own. Or get clear about what your distributor can do for you that you cannot do for yourself, if anything, and what that is worth to you.  Then make sure the contract comports accordingly.
Orly Ravid May 2nd, 2013
Posted In: Distribution, DIY, Marketing, Retailers
Tags: direct distribution, DVD distribution, home video sales, independent film distribution, Orly Ravid, The Film Collaborative
by Orly Ravid
It is difficult to definitively explain what The Film Collaborative (TFC) does in a few sentences. Often, when asked for a company bio for a speaking engagement, we are asked to sum up in a few words, but here is the thing…we do different things for different films and that is what makes this non profit company devoted to independent film distribution different. We are a membership organization and we offer a menu of services that are separately available.  For our members, we are largely an educational and informational organization. We will work with any film/filmmaker to provide consultation and educational resources which are included in our membership fees.
We can provide services such as: worldwide festival distribution, worldwide sales, domestic sales, worldwide direct digital, domestic theatrical, limited domestic educational distribution, grassroots / social network marketing services, and contract negotiation services. These are all subject to additional fees so the filmmaker must have significant budget to allow for the labor and expenses incurred and our acceptance depends on the workload currently undertaken by the company.
We also serve in a sales agent capacity with SOME films. Due to this dual nature (educational and service oriented), we are very discerning about the films we take on in this capacity. We can work on any aspect of distribution, but with a strong emphasis on direct distribution being part of  your overall distribution strategy. We can connect you with service providers/buyers we think are right for your film, and ones we trust and recommend, but WE NEVER OWN YOUR RIGHTS and filmmakers can cancel the service at any time. This clearly sets us apart from other sales agents and can be confusing to those who are accustomed to typical sales agent arrangements. The deals we make are almost always between the buyer and the filmmaker. The only exception to this are bulk deals whereby doing the deals individually is just tortuous for all involved.  We are very boutique in our sales agent offerings, not wanting to disappoint or take on more than we can handle. If we don't think a title is suited to our strengths and our mission to offer quality films of artistic merit with strong distribution potential, then we don't take them on for sales representation. Which brings us to merit…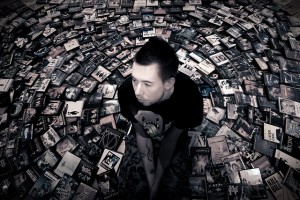 Not all films will have distribution potential, not all films are good, not all films have an audience, or not a significant one. There, we said it! Time and again we see filmmakers willingly, enthusiastically going into debt, either raising money from investors or credit cards and coming to us for help in getting their creations out into the world. Sometimes those creations just won't have a life out there and no matter what is spent in time or money, a significant audience won't be found. We drill down into every member's film in order to give the best assessment, but there are times when the prognosis is not favorable to the kind of success they are seeking.
For members' films, we remove our  personal tastes from the equation and try our best to determine WHO in the world would be enthusiastic for the film and how many such folks are out there? And where are they? And can they be reached given the resources available? When you made the film, were you thinking of an audience?  When you came to us expecting the film to: get TV sales, international sales, a nice Netflix fee, a theatrical release, a theatrical even after you did a DIY DVD and iTunes release, were you basing that on another film that is similar? Do you understand the decision making process involved in the buying of films for release? Was any research at all conducted BEFORE the production started? With the amount of information on our site and thousands of others online, there is no longer an excuse for not knowing the answers to these questions well before a production starts.
I am starting to want to be the tough love nursemaid and say we don't want your babies to be orphans. Filmmakers now have to educate themselves a bit before conception and well before giving birth so they will be able to  cover all the rearing their film baby is going to need to claw its way through the mobs of other film babies, their TV siblings,  Webcontent cousins, and the rest of their multimedia distraction family. As with conceiving real babies, it is all fun and games until the reality of raising a child sets in. You need to be fully prepared for the long haul.
We have information, we keep up with the current shifting sands of distribution, we receive opportunities because we represent quality films, we have contacts, years of expertise, we're friendly, we're not gonna f*ck you over, but we cannot save every film from oblivion nor can we convert every film into a success however you define it.  So much of that has to start with you, being clear and honest with yourself, before you say "action".
photo credit: Adam Foster | Codefor
Orly Ravid August 8th, 2012
Posted In: Digital Distribution, Distribution, International Sales, Marketing
Tags: artistic merit, consultation, Digital Distribution, direct distribution, educational resources, festival distribution, film distribution, film sales, independent film, non profit, sales agent, TFC