by Orly Ravid
It is difficult to definitively explain what The Film Collaborative (TFC) does in a few sentences. Often, when asked for a company bio for a speaking engagement, we are asked to sum up in a few words, but here is the thing…we do different things for different films and that is what makes this non profit company devoted to independent film distribution different. We are a membership organization and we offer a menu of services that are separately available.  For our members, we are largely an educational and informational organization. We will work with any film/filmmaker to provide consultation and educational resources which are included in our membership fees.
We can provide services such as: worldwide festival distribution, worldwide sales, domestic sales, worldwide direct digital, domestic theatrical, limited domestic educational distribution, grassroots / social network marketing services, and contract negotiation services. These are all subject to additional fees so the filmmaker must have significant budget to allow for the labor and expenses incurred and our acceptance depends on the workload currently undertaken by the company.
We also serve in a sales agent capacity with SOME films. Due to this dual nature (educational and service oriented), we are very discerning about the films we take on in this capacity. We can work on any aspect of distribution, but with a strong emphasis on direct distribution being part of  your overall distribution strategy. We can connect you with service providers/buyers we think are right for your film, and ones we trust and recommend, but WE NEVER OWN YOUR RIGHTS and filmmakers can cancel the service at any time. This clearly sets us apart from other sales agents and can be confusing to those who are accustomed to typical sales agent arrangements. The deals we make are almost always between the buyer and the filmmaker. The only exception to this are bulk deals whereby doing the deals individually is just tortuous for all involved.  We are very boutique in our sales agent offerings, not wanting to disappoint or take on more than we can handle. If we don't think a title is suited to our strengths and our mission to offer quality films of artistic merit with strong distribution potential, then we don't take them on for sales representation. Which brings us to merit…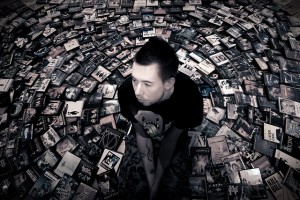 Not all films will have distribution potential, not all films are good, not all films have an audience, or not a significant one. There, we said it! Time and again we see filmmakers willingly, enthusiastically going into debt, either raising money from investors or credit cards and coming to us for help in getting their creations out into the world. Sometimes those creations just won't have a life out there and no matter what is spent in time or money, a significant audience won't be found. We drill down into every member's film in order to give the best assessment, but there are times when the prognosis is not favorable to the kind of success they are seeking.
For members' films, we remove our  personal tastes from the equation and try our best to determine WHO in the world would be enthusiastic for the film and how many such folks are out there? And where are they? And can they be reached given the resources available? When you made the film, were you thinking of an audience?  When you came to us expecting the film to: get TV sales, international sales, a nice Netflix fee, a theatrical release, a theatrical even after you did a DIY DVD and iTunes release, were you basing that on another film that is similar? Do you understand the decision making process involved in the buying of films for release? Was any research at all conducted BEFORE the production started? With the amount of information on our site and thousands of others online, there is no longer an excuse for not knowing the answers to these questions well before a production starts.
I am starting to want to be the tough love nursemaid and say we don't want your babies to be orphans. Filmmakers now have to educate themselves a bit before conception and well before giving birth so they will be able to  cover all the rearing their film baby is going to need to claw its way through the mobs of other film babies, their TV siblings,  Webcontent cousins, and the rest of their multimedia distraction family. As with conceiving real babies, it is all fun and games until the reality of raising a child sets in. You need to be fully prepared for the long haul.
We have information, we keep up with the current shifting sands of distribution, we receive opportunities because we represent quality films, we have contacts, years of expertise, we're friendly, we're not gonna f*ck you over, but we cannot save every film from oblivion nor can we convert every film into a success however you define it.  So much of that has to start with you, being clear and honest with yourself, before you say "action".
photo credit: Adam Foster | Codefor
Orly Ravid August 8th, 2012
Posted In: Digital Distribution, Distribution, International Sales, Marketing
Tags: artistic merit, consultation, Digital Distribution, direct distribution, educational resources, festival distribution, film distribution, film sales, independent film, non profit, sales agent, TFC