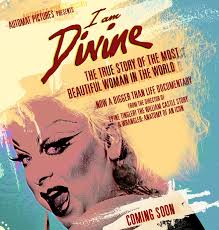 The Film Collaborative is a non profit member organization devoted to helping independent filmmakers become better educated about their marketing and distribution alternatives. Filmmakers may choose between various levels of membership that entitle them to incremental levels of service from a free level that allows for access to our monthly newsletter, blog and Digital Distribution Guide, to levels that include hours of customized consultation about their projects from our team of festival, digital distribution, online and social media marketing and graphic design specialists.
But we also take on a select group of films to actively participate in their self financed distribution from festivals to ancillary sales facilitation to handling limited theatrical releases. As always, we never take rights away from the filmmakers and they are active participants in their release.
Over the next few weeks, I will share details and testimonials from some of the films we've handled over the last 3 years in effort to clarify how we service independent films when we take them on as clients.
Today will feature director Jeffrey Schwarz's documentary film
I Am Divine
which saw its
VOD debut
on April 1. With TFC's help,
Divine
played in a whopping
160 festivals
around the world, garnering
6 figures in screening fees
. TFC also handled the film's limited theatrical release, securing over
50 cinemas
in the US and Canada, with the film held over for 3 weeks at the Roxy Theater in San Francisco, 6 weeks at Cinema Village in NYC, 4 weeks at the Downtown Independent in LA and 3 weeks at Bloor Hot Doc Cinema in Toronto.
At what stage in the production process was TFC consulted? 
JS
: "I had worked with TFC on my previous film
VITO
so I knew they would be able to help position the film properly. TFC helped secure our festival world premiere at
SXSW 2013
and guided us through the process of our international debut at
BFI Lesbian and Gay Film Festival
in London and the many, many festivals that followed."
What advice was sought from TFC and what ultimately happened with the release of the film? Basically what results were achieved with TFC's help?
JS
: "Aside from facilitating the festival screenings around the world, TFC also helped us secure international distribution in several territories. For busy filmmakers, knowing that a group of dedicated and knowledgable allies are working in your best interest is a godsend. TFC also booked the film in theaters around the country for our limited theatrical release. I AM DIVINE played in all the major American cities with great success."
TFC colleague, Bryan Glick, was responsible for booking the theatrical release and had this to say
BG
: "We never took out a single print ad in any city for the theatrical and still grossed over
$80,000 theatrically
. Since the launch of the theatrical release, the film's Facebook page went from over 26,000 fans to more than 44,000.
We were able to book a lot of cities because of strong festival performance. There were a few smaller markets that were not an option, but in those cities the festival fees were far greater than anything the filmmmaker would have pocketed from a theatrical run.
Yes, you cannot play Landmark Theatres if you screen at too many festivals, but we didn't even bother worrying about them. Instead we focused on venues with favorable terms who saw clearly the built in audience for the movie. We were able to get to over 50 engagements almost solely through booking independent art houses.
By not having to waste money on print ads, the theatrical was profitable for the filmmaker and it is still one of the highest grossing films from SXSW last year. Currently, Divine is in the top 10 docs on iTunes and the DVD pre order is in the top 20 docs on Amazon. This film could ultimately reach 300 festival and theatrical engagements."
Where can the film be seen now?
JS
: "I AM DIVINE had its VOD premiere on April 1st. The various international territories are gearing up for their releases as well."
Sheri Candler April 3rd, 2014
Posted In: Digital Distribution, Distribution, Facebook, Film Festivals, iTunes, Theatrical
Tags: BFI Lesbian and Gay Film Festival, Bloor Cinema, Bryan Glick, Cinema Village, client, documentary, Downtown Independent, Film Festivals, I am Divine, Jeffrey Schwarz, Jeffrey Winter, membership, Roxy Theater, screening fees, Sheri Candler, SXSW, testimonial, TFC, The Film Collaborative, Wolfe Releasing
HELLO SXSW! It's hard to believe that it's been a whole year since SXSW 2013. The film festival (and all the other things that happen) has consistently been on the cutting edge of distribution options. It is truly a one of a kind festival for a number of reasons and while they won't pay for filmmaker travel, they do provide huge opportunity for the savvy filmmaker.
With 125+ films and the literally hundreds of panels, it can be daunting trying to get the attention of eyeballs. That said, over 2/3 of the films that world premiered here last year have secured some form of domestic distribution (on par with Tribeca and second only to Sundance).
The Film Collaborative world premiered I Am Divine at the festival last year and our release strategy is a prime example of how the fest can be a launching pad. The film went on to play over 200 festivals in less than a year (more than any other film in the world) racking up screening fee revenue. TFC also managed its theatrical release starting last October. The entire operating budget for the theatrical release was less than $10k and the film has grossed over $80,000 theatrically to date. As impressive as that is, the festival revenue surpassed the theatrical total. Meanwhile, despite never paying for a single print ad, we just passed our 50th theatrical engagement. The film has almost 40,000 Facebook Fans and will be released on DVD/Digital in April through Wolfe Releasing, and a TV premiere is scheduled for October.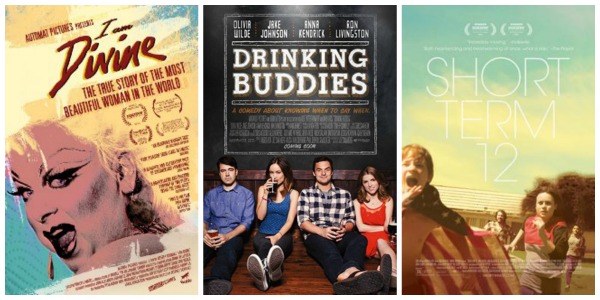 SXSW produced two clear narrative breakouts last year, neither from a first time filmmaker. Joe Swanberg's Drinking Buddies was a day and date release and managed to gross $300k+, his highest grossing film to date. It has chartered quite well on iTunes and other digital platforms and is likely quite profitable for Magnolia (hence why they acquired Swanberg's follow up out of Sundance this year).
The other narrative breakout was the critically acclaimed Short Term 12. Sundance's loss was SXSW's gain and the film grossed over $1 million at the US Box Office, won multiple audience and jury awards and is the highest grossing film ever for Cinedigm. The film has been in theaters non stop for over ½ a year!
12 O'Clock Boys was released day and date and is Oscilloscope's highest grossing release in over a year. It also topped iTunes and, to date, the film has managed over $80k in revenue. In fact, the day and date strategy has not appeared to hurt other top performing SXSW Docs.
Magnolia grossed $138k with Good 'Ol Freda  Also passing the $100k mark was Spark: A Burning Man Story. The film managed over $120k with a self financed theatrical handled by Paladin. What stood out wasn't the total, but the fact that 70%+ came from Tugg Screenings!  FilmBuff handled the digital rights where the doc performed equally as well.  Meanwhile IFC's The Punk Singer was a more standard release, but still a solid success passing the $120k gross mark.
Fall and Winter, Euphonia  and Some Girls all opted for digital releases via the newly established Vimeo on Demand service. This year, Vimeo is investing $10,000,000 into its service and offering $10,000 minimum guarantees in exchange for an exclusive digital distribution window to any film that has premiered at one of the 20 leading global film festivals throughout 2014. Filmmakers also may apply for marketing support. The huge thing though is that the filmmaker gets to keep 90% of the revenue, which is far better than any other notable digital platform.
Also popular amongst the filmmakers was FilmBuff. No fewer than eight world premieres were distributed digitally by them. A few of those films also had small DIY theatrical releases.
It should be noted that DIY releases cost money which might be a problem for those who did not budget ahead of time for such a release. However, cash strapped filmmakers  have raised DIY funds via Kickstarter to aid in such releases. TFC helped Big Joy: The Adventures of James Broughton raise over $50k. Loves Her Gun, This is Where We Live, and Love and Air Sex (AKA The Bounceback ) all raised distribution funds via crowdfunding.
Netflix took The Short Game as their first documentary acquisition and the film had a modest theatrical run via The Samuel Goldwyn Company. Pantelion passed $50k with Hours which has been a top digital performer following the death of its star, Paul Walker. First Run Features is approaching $40k with Maidentrip and companies like IFC, Magnolia, Oscilloscope, Breaking Glass, FilmBuff, and Variance all took multiple films.
On the TV side, SXSW films have premiered on Al Jazeera, CNN, Showtime, PBS, and VH1. Many of those films had some form of theatrical too. Documentaries continue to be the bulk of the festival highlights though the top two grossing films were narratives. The festival is second only to Sundance for world premiering a doc.
As we look to what the 2014 crop will offer, there are already some game changing situations. BFI is repeating their marketing match offer of up to $41k  for any distributor who acquires one of their five UK based SXSW premiere films for distribution. As pointed out earlier, Vimeo's offer extends beyond SXSW to 19 other upcoming festivals. I encourage you to keep an open mind and craft your film strategies now! The $10K MG that Vimeo offers for such a short exclusive digital window (plus you get to keep 90% of any revenue after the MG is recouped!) is better than many advance offers made by lower profile distributors. You can always pull your title off after the MG is recouped and seek more traditional distribution routes as Cinemanovels did out of Toronto last year. 
SXSW is a great place to showcase your film, but without a formal market and with all the craziness that surrounds the festival from the interactive and music sides, it is unlikely that seven figure deals will pop up like they do at Sundance. Despite this, deals are still made, some choose to go into the DIY space and a few (like our release of I Am Divine) succeed in both arenas. The possibilities are endless.
Bryan Glick March 10th, 2014
Posted In: Distribution, Film Festivals, iTunes, Netflix, Theatrical, Uncategorized, Vimeo
Tags: 12 O'Clock Boys, BFI, Bryan Glick, crowdfunding, DIY release, Drinking Buddies, I am Divine, Short Term 12, SXSW, The Film Collaborative, Vimeo
Sundance has come and gone and already Berlinale is a week away and SXSW announced the bulk of their slate today! We've now had a few days to reflect on the chaos that is arguably America's most important film festival for indie film and here's what we think.
Last year's fest included a number of smaller foreign doc deals early on which is sorely lacking from this year. Only three docs have sold so far though all were decent sized deals and for films in the US Doc section. Interestingly, none of them won awards, but a number of other docs had TV deals arranged before the festival.
6 of the 16 US Dramatic films and 2 of the NEXT films sold. Sony/SPC, A24, Lionsgate/Roadside, Radius-TWC, Fox Searchlight, IFC, Magnolia all snapped up multiple films. However, previous players absent thus far are Anchor Bay, The Weinstein Company, CBS Films, Relativity Media, Sundance Selects, and Magnet. New distribution companies like Amplify did not make a single Sundance Deal nor did formally expanded ones such as Gravitas Ventures. This is probably the most alarming thing as every year a new distributor typically makes a big push for a film right out of the festival.
Before I get to the list of sales deals, I would like to talk about what I saw as a HUGE mistake! Consistently while attending documentary screenings at the festival, the filmmakers would say during the Q&A that they already had a team in place to arrange for special screenings or planning a self financed distribution scenario. NOT ONCE did this come up with the narrative filmmakers! One of the things TFC does is handle festival distribution for films, and most especially our service is applicable for films that premiered at a world class festival like Sundance. It is incredibly foolish not to capitalize on the publicity received at a world class festival by not planning for at least further festival screening revenue that will come right away. Should your film be in the lucky position of receiving a seven figure deal upfront, you might be able to afford to pull it from the festival circuit and forego further revenue, but with very FEW receiving those offers, why not plan for scooping up that immediate revenue potential?
I am not saying you have to go with TFC for festival distribution (though even traditional distributors turn to us to handle their films on the festival circuit and they take their cut of the screening fees), but I am saying you should have some sort of team in place to take advantage of those opportunities right away. By the time SXSW is finished in March, your film could already have booked $5k in festival screening fees on the circuit. Blood Brother had a dozen festivals under its belt by that point last year and many of the films at this year's festival could do the same. Why aren't they?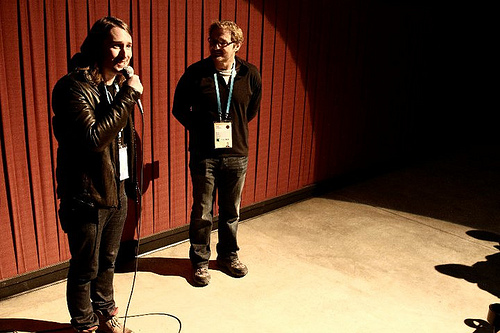 Now…on to the deals.
DOMESTIC/NORTH AMERICAN
Dead Snow Red vs. Dead: Well Go USA picked up US rights. The film will be released in an all English version.
Love is Strange: Sony Picture Classics (SPC) snagged Ira Sach's follow up to Keep the Lights On
The One I Love: Radius-TWC paid about $2 Mil
Fed Up: Radius-TWC paid under  $2 Mil for worldwide rights. This is bigger than what any documentary sold for at last year's Sundance.
The Babadook; IFC Midnight
Cold in July: IFC took North American rights for $2 Mil
God's Pocket: IFC has US rights
Calvary: Fox Searchlight signed on for the US and a few other territories for $2.5 mil
Obvious Child: A24 signed for low 7 figures for North America
I Origins: Fox Searchlight took worldwide rights for $3mil to Mike Cahill's follow up for the splendid and under appreciated Another Earth
The Skeleton Twins: Lionsgate/Roadside Attractions/SPW joined together for $3.5 mil
Land Ho!: SPC took worldwide rights to the film that should travel well in European territories.
Frank: Magnolia saw through the fake head and bought it for North America for  low 7 figures
Life After Beth: A24/DirectTV joined up for $3.5 Mil for US rights
Cooties: Lionsgate will spread the infection throughout North America.
Whiplash: SPC felt the beat for just under $3 Mil and Sony Worldwide has most international territories
Wish I was Here: the newly rebooted Focus Features took for $2.75 Mil (Film was partially financed on Kickstarter)
Laggies: A24 acquired domestic rights for roughly $2 Mil
Cesar's Last Fast: Participant Media/Univision sold TV rights for Mid 6 figures
Dinosaur 13: Lionsgate/CNN went in for about $1 Mil
Happy Christmas: Magnolia/Paramount couldn't say no to Swanberg. Magnolia also distributed his film Drinking Buddies.
PRE BUYS
Mitt: Netflix will release it in a week
Wetlands: Strand
The Raid 2: SPC
Love Child: HBO
Private Violence: HBO
The Case Against 8: HBO
Captivated: The Trials of Pamela Smart: HBO
Ivory Tower: CNN Films
Life Itself: CNN Films
Remembering the Artist: HBO
The Trip to Italy: IFC
The Signal: Focus
FOREIGN
Love is Strange: Pretty Pictures made a six figure deal for French distribution
The Green Prince: Curzon and Madman Entertainment brokered for UK, Australia, and New Zealand
Bryan Glick January 30th, 2014
Posted In: Distribution, Film Festivals, International Sales
Tags: Bryan Glick, festival distribution, film distribution, film sales, independent film, self financed distribution, Sundance wrap up, The Film Collaborative
We've all heard the stories of the little independent horror films that could; seemingly plucked from nowhere and went on to be mega hits. 
Paranormal Activity, a $15,000 film launched at Slamdance 2008, was bought for about $350,000 and became the highest grossing film in the history of the festival. Though it was originally acquired with remake rights in mind, it ended up spawning four subsequent installments.
Sundance 2004 served as the launchpad for Saw (production budget around $1mil) which, like Paranormal Activity, was never supposed to go to movie theaters; it was originally going to go direct to DVD. It spawned 6 sequels. Another Sundance premiere, The Blair Witch Project, was shot for $60,000 and made over $140 Million in theaters.
Insidious was made for $1.5 mil, premiered at the 2010 Toronto International Film Festival and grossed over $90 Mil worldwide. Other films to launch at TIFF include Hostel and Cabin Fever.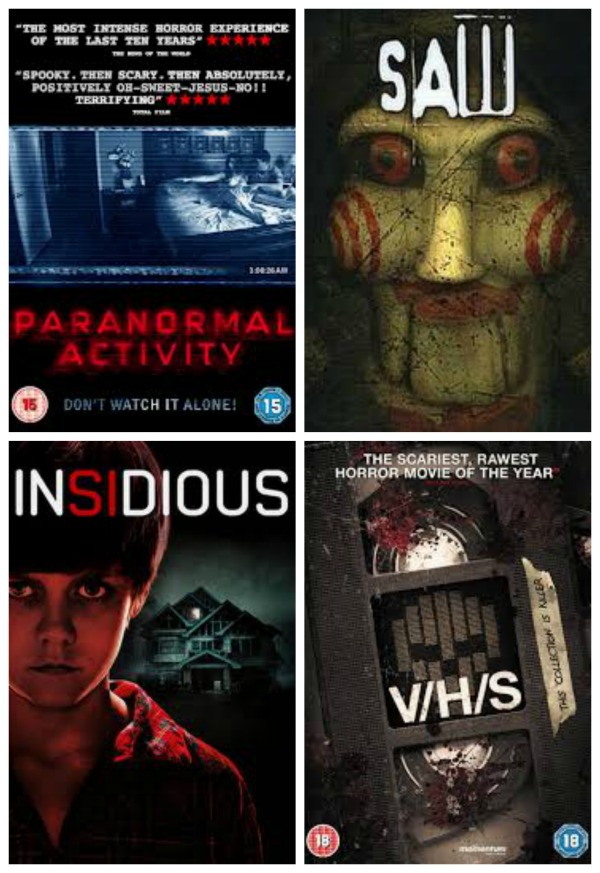 Yes, these films are the exceptions to the rule. The rule that says box office success is a result of higher production spends and star names. Such is the potential of the horror genre. It has one of the most loyal audiences who, to a certain degree, ignore critics and don't care too much about star cast. The catch is the traditional indie release model does not work to get these films out to market.
It is almost impossible for a horror indie to do the slow expansion route. This is why most films either release day/date, go direct to DVD or open wide and place all their marbles on opening weekend. Almost all horror films drop off over 50% after their first weekend. Often dropping even 60 or 70%. Even a film with critical appeal like You're Next only received middling reactions from the larger fan boy audience and will end its theatrical with less than $20 Million. Notably, it still out-performed all but one TIFF acquisition from last year's festival.
What makes the films I listed above unique is that they either opened in limited release and immediately garnered major interest (Paranormal Activity) or showed immense staying power per the genre (Insidious).
The commercial potential of horror compared to other arthouse films cannot be ignored. Almost no one I know would consider any of those films 'arthouse,' but that's exactly what they are. They are some of the most commercially successful independent films ever released. This year, all but one of the midnight madness films from TIFF has a US distributor attached and last year's batch all found distribution deals, making it the only section from the festival to secure domestic distribution for all of its slate.
Even the films that don't necessarily draw massive box office are usually incredibly successful. Sundance films like The Pact and V/H/S were never about theatrical receipts. Both were profitable via the advance received for their domestic distribution deal alone and both were profitable for the distributor (mainly via home video and foreign sales) hence why they each got sequels. Horror is arguably the only genre I know where a film could be bought for just shy of seven figures (The Pact), gross less than $10k theatrically in the US and still be considered a massive success. Distributors like Anchor Bay (who sometimes finances too), IFC Midnight, and Magnet specialize in this kind of release model and continue to thrive. It's incredibly rare for any of them to push the theatrical and almost all of their releases are available on demand upwards of 2 months before they even pop up on a screen.
There is also a clear set of time windows when these films do well. You will not see horror films popping up in theaters in the US during November or December and with good reason. Who can compete with the Christmas releases? Many distributors treat horror as filler title for January/February and it has worked well for films like Hostel. Insidious and The Pact were both summer counter programming. When The Sixth Sense set a then record for releasing at the end of summer, it seems to have set a precedent to debut horror in late summer.
I want to be clear though all is not a pot of gold when it comes to the genre. Please contrast this post with the prior blog entry from my colleague Sheri Candler. EVERYTHING there is absolutely true. I received more solicitations for generic horror films from the Cannes, TIFF, and AFM markets than for anything other genre or story. Many of these films will never see the light of day and even at micro budgets will fail to recoup.
Every year, we anoint maybe one or two new voices in the genre and otherwise it's mostly a rehashing of the same people. Just look at the midnight films from TIFF this year, The Green Inferno and All Cheerleaders Must Die from Lucky McKee. There are fewer spots for new auteurs to breakthrough. The people who are in the horror game are frequently collaborating and backing one another creating a genre power situation where they can squeeze out the very little guys/gals that would have just as easily been considered a few years ago. It's a giant game of six degrees of separation now that gets one to the inner circle of horror stardom.
As the horror sequels pile on, it is so easy to forget the simplicity of what came first. If horror is your game, I encourage you to go back and watch the original Saw. It's really a mystery story focusing on two people trapped in a room. The few other traps we see are only in flashback. The bulk of the film is two people talking in a room. As studios continue to struggle to push the boundaries (okay let's be honest, they struggle to come up with anything even slightly unique or entertaining), they look to the festival circuit for the next film with breakout potential. Every horror franchise to launch in the last few years has come from the festival circuit.
There is still a lot of life left in the genre, but if you're on a micro-budget, you have to offer something fresh or with minimal star power or have powerful connection in the indie world to get noticed. Horror is one genre where titling and cover art can make or break success with an audience. The attention span of the typical horror fan is very short unless they recognize something they like immediately. It's no accident that people were talking about Sharknado; an absurd, but definitely different take on horror and sci fi. It lit up Twitter like nobody's business. The Asylum does very well making those types of films. But the success narrative is skewed; it only attracted a viewing audience slightly better than a typical SyFy Channel movie of the week and its hurried theatrical screenings pulled in less than $200K from 200 cinemas. Still, it has spawned a sequel!
So to recap, the genre is waiting for someone to break out in the midnight section at Sundance, SXSW, Tribeca, and/or TIFF, these films are often the most successful to come out of the festival circuit and almost always receive a deal. However, to get into the festivals at all is incredibly difficult and if you're not already connected to the "in crowd," you are probably shit out of luck. While you could do a D grade microbudget film with distribution pre attached through Full Moon, what would that do for you? The best case scenario is you make a whopping $5,000 for all your hard work, they get control of the edit and the film doesn't see a significant release.
But whatever you do, choose a smart title, a good poster and cut an exciting trailer. They are imperative in horror.
Bryan Glick October 11th, 2013
Posted In: Distribution, Theatrical
Tags: All Cheerleaders Must Die, Bryan Glick, horror films, independent film, Insidious, Lucky McKee, Paranormal Activity, Saw, Sharknado, Sundance, The Film Collaborative, The Green Inferno, The Pact, The Purge, Toronto International Film Festival, V/H/S, You're next
Next Page »