HELLO SXSW! It's hard to believe that it's been a whole year since SXSW 2013. The film festival (and all the other things that happen) has consistently been on the cutting edge of distribution options. It is truly a one of a kind festival for a number of reasons and while they won't pay for filmmaker travel, they do provide huge opportunity for the savvy filmmaker.
With 125+ films and the literally hundreds of panels, it can be daunting trying to get the attention of eyeballs. That said, over 2/3 of the films that world premiered here last year have secured some form of domestic distribution (on par with Tribeca and second only to Sundance).
The Film Collaborative world premiered I Am Divine at the festival last year and our release strategy is a prime example of how the fest can be a launching pad. The film went on to play over 200 festivals in less than a year (more than any other film in the world) racking up screening fee revenue. TFC also managed its theatrical release starting last October. The entire operating budget for the theatrical release was less than $10k and the film has grossed over $80,000 theatrically to date. As impressive as that is, the festival revenue surpassed the theatrical total. Meanwhile, despite never paying for a single print ad, we just passed our 50th theatrical engagement. The film has almost 40,000 Facebook Fans and will be released on DVD/Digital in April through Wolfe Releasing, and a TV premiere is scheduled for October.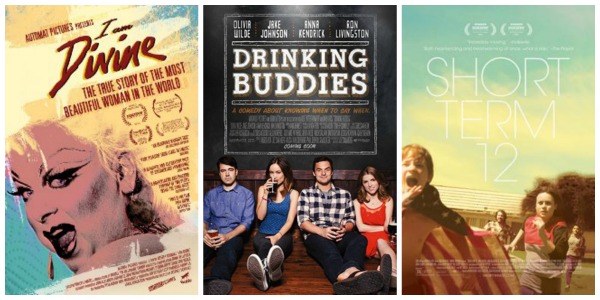 SXSW produced two clear narrative breakouts last year, neither from a first time filmmaker. Joe Swanberg's Drinking Buddies was a day and date release and managed to gross $300k+, his highest grossing film to date. It has chartered quite well on iTunes and other digital platforms and is likely quite profitable for Magnolia (hence why they acquired Swanberg's follow up out of Sundance this year).
The other narrative breakout was the critically acclaimed Short Term 12. Sundance's loss was SXSW's gain and the film grossed over $1 million at the US Box Office, won multiple audience and jury awards and is the highest grossing film ever for Cinedigm. The film has been in theaters non stop for over ½ a year!
12 O'Clock Boys was released day and date and is Oscilloscope's highest grossing release in over a year. It also topped iTunes and, to date, the film has managed over $80k in revenue. In fact, the day and date strategy has not appeared to hurt other top performing SXSW Docs.
Magnolia grossed $138k with Good 'Ol Freda  Also passing the $100k mark was Spark: A Burning Man Story. The film managed over $120k with a self financed theatrical handled by Paladin. What stood out wasn't the total, but the fact that 70%+ came from Tugg Screenings!  FilmBuff handled the digital rights where the doc performed equally as well.  Meanwhile IFC's The Punk Singer was a more standard release, but still a solid success passing the $120k gross mark.
Fall and Winter, Euphonia  and Some Girls all opted for digital releases via the newly established Vimeo on Demand service. This year, Vimeo is investing $10,000,000 into its service and offering $10,000 minimum guarantees in exchange for an exclusive digital distribution window to any film that has premiered at one of the 20 leading global film festivals throughout 2014. Filmmakers also may apply for marketing support. The huge thing though is that the filmmaker gets to keep 90% of the revenue, which is far better than any other notable digital platform.
Also popular amongst the filmmakers was FilmBuff. No fewer than eight world premieres were distributed digitally by them. A few of those films also had small DIY theatrical releases.
It should be noted that DIY releases cost money which might be a problem for those who did not budget ahead of time for such a release. However, cash strapped filmmakers  have raised DIY funds via Kickstarter to aid in such releases. TFC helped Big Joy: The Adventures of James Broughton raise over $50k. Loves Her Gun, This is Where We Live, and Love and Air Sex (AKA The Bounceback ) all raised distribution funds via crowdfunding.
Netflix took The Short Game as their first documentary acquisition and the film had a modest theatrical run via The Samuel Goldwyn Company. Pantelion passed $50k with Hours which has been a top digital performer following the death of its star, Paul Walker. First Run Features is approaching $40k with Maidentrip and companies like IFC, Magnolia, Oscilloscope, Breaking Glass, FilmBuff, and Variance all took multiple films.
On the TV side, SXSW films have premiered on Al Jazeera, CNN, Showtime, PBS, and VH1. Many of those films had some form of theatrical too. Documentaries continue to be the bulk of the festival highlights though the top two grossing films were narratives. The festival is second only to Sundance for world premiering a doc.
As we look to what the 2014 crop will offer, there are already some game changing situations. BFI is repeating their marketing match offer of up to $41k  for any distributor who acquires one of their five UK based SXSW premiere films for distribution. As pointed out earlier, Vimeo's offer extends beyond SXSW to 19 other upcoming festivals. I encourage you to keep an open mind and craft your film strategies now! The $10K MG that Vimeo offers for such a short exclusive digital window (plus you get to keep 90% of any revenue after the MG is recouped!) is better than many advance offers made by lower profile distributors. You can always pull your title off after the MG is recouped and seek more traditional distribution routes as Cinemanovels did out of Toronto last year. 
SXSW is a great place to showcase your film, but without a formal market and with all the craziness that surrounds the festival from the interactive and music sides, it is unlikely that seven figure deals will pop up like they do at Sundance. Despite this, deals are still made, some choose to go into the DIY space and a few (like our release of I Am Divine) succeed in both arenas. The possibilities are endless.
Bryan Glick March 10th, 2014
Posted In: Distribution, Film Festivals, iTunes, Netflix, Theatrical, Uncategorized, Vimeo
Tags: 12 O'Clock Boys, BFI, Bryan Glick, crowdfunding, DIY release, Drinking Buddies, I am Divine, Short Term 12, SXSW, The Film Collaborative, Vimeo