Every year there are new companies formed that want to make a big impression in the distribution world. The 2012 crop of new indie distributors is unique in that a lot of them aren't really new. They include sales companies expanding their reach, Digital companies going theatrical and international companies making a domestic presence with varying levels of success. This post will take a look at how independent film distributors fared over the last year.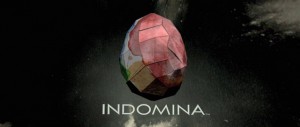 Indomina Releasing came out big at the 2012 Sundance Film Festival acquiring four films. They are the only company to have two documentaries from this past year's fest gross over $250k (The Imposter and Something From Nothing: The Art of Rap). Something from Nothing was a combined deal with BET handling the TV premiere. The total acquisition cost was over $1,000,000, and though it is unknown how the cost was split, it is reasonable to assume that the TV deal was at least half of the paid price. They launched Something from Nothing on 157 screens in the opening weekend and the film grossed $288k. While it is far from their most successful film, by opening as wide as they did and having a partnership with BET, they reduced their liability and at worst it was a modest loss and most likely profitable after digital platforms.
The Imposter only opened on one screen which is where it stayed for its first two weeks racking up almost $50k! It then expanded ever so slowly to 2 then 8 then 13 screens at which point it was in its fifth week of release and had grossed over $150k. From week 5-6 its PSA (per screen average) went up by over 25% and it broke the 250k threshold while playing on 19 screens. At its peak, it played on only 31 screens and was still averaging over $3k PSA. The film, which opened in July, played until early December! When it comes to documentaries with harder to define subjects, it is almost always better to let word of mouth build. With few exceptions, only high profile names should be opened on a larger screen count. With a total North American take of $898,317, this film should be quite profitable for Indomina. The acquisition price is not known, but based on reporting practices, we can assume it was no more than low six figures. It has grossed another almost $2,000,000 worldwide. Finally they released Holy Motors which has soared to the $588k mark in 29 theaters in the US despite being nearly impossible to describe. Not shying away from edgy genre fare or challenging documentaries, the sky is really the limit for this relatively recent entry into the theatrical game.
Also performing quite well is Submarine Deluxe which is a branch of the Braun's Submarine Entertainment. Following the success of PDA, Submarine has stepped in when top documentaries either didn't attract the offers they thought they deserved or when things went south with the distributor They recently released Chasing Ice which has grossed over $940k with the $1,000,000 prize in sight. It made the Oscar shortlist for best documentary and though it didn't make the final cut, it did get an Oscar nomination for best song. It has also targeted some rather untraditional theater choices and markets ranging from Cinemark theaters to one screen arthouses in small towns. They did this with the help of Emerging Pictures. Emerging Pictures has helped with the releases of the four highest grossing docs from Sundance 2012 (Doc distributors take note!) The PSA each week has held relative steady since their major expansion though it did finally see its PSA drop below $1k. It ultimately played on 53 screens. As with some films mentioned above, it has a television deal with National Geographic so this is all just icing on the cake. What remains to be seen though is if Submarine Deluxe will step in for a film that is not also a sales client?

Though not quite equaling the success of the above two companies, there are a lot of positives to be said for The Film Arcade. They released two films in 2012 each grossing around $150k. The Other Dream Team and Simon and the Oaks used very similar release strategies. They opened on just 1 or 2 screens then expanded to 7 and then to about a dozen with PSA's holding relatively steady for a few weeks after the initial second week drop. The problem is, neither film had long theatrical runs where they were able to maximize locations. They have established a solid partnership with Lionsgate that will help the films on other mediums and both films were truly difficult to sell foreign films. The question is, can they produce a true breakout?
Adopt Films finally at year's end has shown some potential. They have a good eye for quality foreign films, but have failed in converting that into box office success. They literally bought every award winning film out of Berlin 2012 and despite fantastic reviews for Sister and Tabu, they were unable to convert it into audiences. Sister has grossed less than $25k, Tabu opened on one screen with a PSA of about $5k and a new film, Barbara, was released timed for the Oscar shortlist, but it failed to make the cut. Its opening weekend grosses were passable, but based on the awards campaigning costs and the amount of screens they opened on, it is an immense underperformer compared to other awards fare. That said, in one week Barbara has out-grossed all of Adopt's films combined. Through its 2nd week it had passed the $200k mark. Adopt has chosen not to report grosses online.
Entertainment One is not a new company at all, but is new to the American marketplace as a distributor. They have long been dominant in Canada and after acquiring Alliance, they are clearly the highest profile Canadian indie distributor. In the US, they have released a number of films that have featured big name stars, but mediocre reviews. While they took in $763,556 from Cosmopolis that is far from a great gross for a film from an established director. They opened on three screens and averaged $23,466 which is solid, but when they expanded the following week to 64 screens, their PSA dropped by almost 90% to $2,453. It only averaged a PSA over $1k for four weekends and then quickly faded out. That is much better than Dustin Lance Black's directorial debut Virginia which ended its run at $12,728. The also star studded Jesus Henry Christ did slightly better on a lower max screen count of 3, but still only pulled in $20,183 by the end of its run.  The 2012 Sundance acquisition Wish You Were Here has yet to be released and it too received less than stellar reviews. That said, even when they have a well-reviewed film, they haven't always converted it to a success. Carol Channing: Larger than Life was anything but with $22,740. All the more disappointing by the fact that human interest docs are doing quite well as a whole.
They also have A Late Quartet which has quietly grossed over $1.4 mil to date. It has had a PSA over $1k for 9 weeks and will most likely double the gross of Cosmopolis. For a film that stars Christopher Walken, Philip Seymour Hoffman, Catherine Keener, and Imogen Poots this still feels kind of like a flop.
Performing below expectations is TWC-Radius. While this ultra-VOD off-shoot of The Weinstein Company paid $2,000,000 each for Lay the Favorite and Bachelorette, the films combined for a theatrical take of less than $550,000. Bachelorette did debut at #1 on iTunes, but with having to pay the premium price for 60 theaters to book the film and the outsized advertising expense to launch the film and by default the TWC-Radius label, it is at best barely profitable. Despite opening in 61 theaters, Lay the Favorite has grossed less than $25k. Or in simpler terms, the film was seen by more people at Sundance than it was in its entire 61 screen theatrical run. The rest of the titles on the Radius label are basically the leftovers of TWC mistakes including The Details and Butter. None of these have averaged over $1k PSA in their opening weekends.
Looking ahead to 2013, Picturehouse is back and we will see if they strike for anything at this year's Sundance festival. I also expect Indomina Releasing and Entertainment One to flex some muscle.
Next week, I will look at how the Sundance 2012 documentaries fared in release. Stay tuned!
Bryan Glick January 17th, 2013
Posted In: Distribution, Distributor ReportCard
Tags: Adopt Films, BET, Entertainment One, Film Arcade, independent film, independent film distribution, Indomina, Lionsgate, Submarine Deluxe, TWC Radius
TEN TIPS for FILMMAKERS
Going to Market or Seeking Distribution
Going to a festival / market such as Cannes is exciting. Wine is often cheaper than water. Almost anything you eat there tastes better than almost anything you'll eat here, even though it is a tourist trap. Somehow, no matter how many carbs one eats, one usually still loses weight either because of the hustling and bustling or the fact that the French make their food lighter even when it's rich and they don't use preservatives when we do…. ahh France. But, I digress.
When searching for distribution at or in preparation for, a festival or market, be clear about your goal and the amount of responsibility you have to your investors. You should be conducting a lot of research before you ever hit the market floor to identify which companies will be a good fit for your film. Depending on your knowledge, experience, willingness to take responsibility and the type of film you have, it may be advantageous to sell your film on your own, or it may be better to use a sales agent. Much is entailed with selling a film in different territories and formats and if you do not have experience in doing so, you may be better off working with someone who does. I have some tips for you to follow regardless of how your film will be sold.  The Film Collaborative can help filmmakers who have decided to handle their own sales by evaluating contracts and guiding them through the process without taking the filmmakers rights, but it does depend on the filmmaker's willingness to actively solicit buyers in the first place. Attracting suitable  buyers is a time consuming and costly process (travel, marketing, sales skills), so if you have no interest in doing this, it is better to delegate that work (and your rights) to a sales agent. Before signing on the dotted line with ANYONE, (sales agent or distributor) you will need:
1. REFERENCES: Get references, and then call or email the *other* filmmakers the company has worked with. I am only partly teasing. You should be able to find a list of current clients on their website and you can research contact details for those people. It's great to contact the references actually given, but sometimes it gives a clearer picture to contact a few at random.  You'll be shocked by how useful this can be to either comfort you that you are doing the right deal or protect you from being stuck in a deal you should not have done. The Film Collaborative has set up a Distributor ReportCard (a sort of "Yelp of Indie Film Distribution") to help in the research of this.  Check out our Distripedia™ section on our website www.TheFilmCollaborative.org
2. CAP EXPENSES: Define and cap all recoupable expenses and evaluate those based on projections. Spending $30,000 –  $50,000 – $75,000 – $250,000  ++ is not inherently bad or good. It depends on the upside and the reasoning. Be clear about what the expenses are for, how much is approved, and if you and 8, 10, or 12 other people are being charged back for the exact same bill.  Let's not let that happen. Are you paying for a party in Cannes? Maybe that is what is needed to attract buyers…just make sure that you are choosing to do so and that it makes sense. If the expenses are for distribution, have an idea about P&A budgets for different types of releases, the size of the release, the realistic projection of return and how long that return might take. The bigger the release (theatrical to many cities, large advertising spend, high cost publicists), the more expense is incurred and likely the longer it will take to recoup.  And one should have a clear sense of the objectives and projections of the theatrical so one can properly analyze expenses.
3. RIGHTS vs RIGHT TO SELL RIGHTS: Distinguish between the right to represent the rights (example, traditional sales agency could choose to do vs taking all rights) and vs having rights to actually directly distribute (example a sales agency that takes all rights so that it can also then directly do digital distribution or a buyer who buys multi territories but then has other companies do the distribution in most of them, or a company that does not do its own theatrical or its own digital or its own DVD.   Extra middlemen mean extra fees means less $$$ to you. You may want a company to have both and take care of it all for you and maybe it's even the most advantageous deal because of relationships and best terms. Just know what the deal terms will be instead of realizing after the fact.  This is especially critical when fees and expenses come into play.  You may not want or need your sales agent to directly distribute to digital platforms if you can manage this yourself or they don't end up even doing that in unsold territories but have your rights anyway, or maybe you do. And that brings me to another point about rights, don't give any away that won't be "exploited" as they say in the industry (that's meant to be a nice thing).   I.e. have rights revert back to you that are not properly handled and try to not give them away in the first place without knowing why it makes sense to.  And I always like to carve out digital platforms a filmmaker can get onto that a sales agent or distributor does not want or choose to (in collaboration with the distributor or sales agent of course).
4.  ACCOUNTING: Make sure you know when Accounting is due and when your corresponding payment is due.  Try for QUARTERLY unless you don't like money coming in at least 3 times a year since most will pay no sooner than 30 or 60 days after the end of the quarter.  Semi-annual accounting is possibly acceptable later into a term if you have no choice.
5. AUDITING & ARBITRATION: Reasonable Auditing and Arbitration provisions are key so you can have a clear way of investigating.  Know where the arbitration will be conducted. "Resolving a matter via arbitration may be less expensive and more expedient than having to sue the distributor, but an arbitration provision may also be less effective at encouraging the parties to compromise prior to invoking arbitration than the threat of a lawsuit," says TFC's legal counsel Cherie Song, an attorney at McGuireWoods LLP.  Also, "a distributor should have an obligation to maintain records of all sales and rentals of the film, and give you the right to inspect such records at reasonable hours with prior notice," she says.  "If your audit finds an underpayment, the distributor should pay you the difference within 30 days of demand, and if the difference is more than 5%, the distributor should reimburse you for your auditing costs."
6. TERMINATION: Also set parameters by which a deal can be terminated. Not suggesting this should be random and exploitive of the sales agents or distributor's efforts, but should they be in breach or become insolvent, one needs a remedy if it's not cured.  "If the distributor fails to fulfill a material obligation (e.g., if the distributor fails to pay the MG or your share of "Gross Receipts", fails to provide statements or fails to market or distribute the film within a certain time period following complete delivery) or files for bankruptcy, then you should have the right to terminate the agreement with notice, with the rights to the film in unsold territories immediately reverting to you," Cherie recommends.  "The distributor should also indemnify you for claims resulting from its breach of the agreement and violation of third party rights. Furthermore, the distributor's payment and indemnity obligations should survive the expiration or earlier termination of the agreement."  And our capitalizing of "Gross Receipts" is on purpose.  All terms that have any possible key meaning and affect your deal should be capitalized and DEFINED!  Many thanks to Cherie for her impeccable services to our filmmakers overall.
7. MARKETING PLAN:  In order to distinguish a knowledgeable and reputable distributor from one who is less so, ask for a detailed marketing plan. For filmmakers to be in the strongest negotiating positions on this, a marketing plan should have already been developed and implemented during production and a fan base already started. The distributor will simply be adding extra muscle to this plan, both in terms of financing and staff. If there is no previous plan, ask to see exact specifics on how the title will be handled in-house and the expenses associated with it before agreeing to a contract. This is of utmost importance as the success of your title depends on these efforts. Without a clear understanding of the strategy, you may find your title simply becomes part of a catalog passed along during markets or part of a library that is rarely exploited.  The more effort a filmmaker makes in gathering an identifiable audience for their work, the more leverage he/she has because the film has provable potential.
8.  BUILDING AN AUDIENCE YOURSELF: Intentionally putting a fine point on this topic! More and more distributors and sales agents are researching your title just as much as you are researching them. If you haven't made any effort to build an audience, the perception is maybe there isn't one. You should be looking at the sales agent/distributor relationship as a partnership not as a savior. This makes your film far more attractive to those companies because they can see the money making potential and their efforts will make the title a much stronger earner.    Wouldn't you want to have an edge up on getting a better deal or not even needing one if you had already built an audience around your film well in advance of your first premiere? I know I would. (And thanks to our social network marketing guru / strategist Sheri Candler who contributed to this blog and especially #7 & #8).
9. CARVE OUT SOME DIY:  Whenever possible, carve out the ability to sell off your own site and also via your own social networking pages and via other key DIY platforms & solutions.  We recently did a blog (April 2011) about these so feel free to check out that info via the TFC site.
10. SPLIT RIGHTS / BE AS DIRECT AS POSSIBLE:  If there is one thing I cannot stand is big fees taken out for being in the middle of revenue and not doing much to justify the fee.  If a distributor is direct to key retailers and key digital platforms and is doing all or most of the release directly great. But if a distributor is licensing your rights for a not-very-huge-fee and hiring someone else to do the theatrical (and recouping an extra fee expenses) and / or not direct with libraries and institutions (if relevant) and/or not direct with key retailers or digital platforms then why bother? Go direct. Be as direct as possible.  Split rights as much as possible especially when there is little investment on the MG side and/or little theatrical P&A side that help justify the rights needed for recoupment.
In closing, I will again emphasize research, research, research.  Don't be lazy and then regret later. It may have been more difficult to do this as an average filmmaker previously, but it isn't difficult now. Take responsibility for your work and the business of it.  Ask around.  Ask other filmmakers, other companies, Ask us. Ask at least 3 people any given question so you can get a sense of the real answer to the extent there is one.
Bonne Chance!
Orly Ravid May 6th, 2011
Posted In: Distribution, Distributor ReportCard, Film Festivals, International Sales, Marketing, Theatrical, Uncategorized
Since this is the start of festival season 2011 and many of you will be evaluating the best distributors to handle your film, we want to reintroduce our Distributor ReportCard site. The idea behind it is to give filmmakers a place to share their experiences with others, both good and bad. We would also like it to be a site where distributors visit to see how they are being perceived and where they might improve.
In order to contribute a report on a listed distributor, you will need to sign in or create an account. This is a free service. The site utilizes wikispaces so you should use a unique username and password. If you are already a member of The Collaborators site, you'll need a different username and password than your Collaborators membership. If you want to add a distributor not included on the list, please send the name and website of the distributor to danielle [at] thefilmcollaborative [dot] org.  Once cataloged, the distributor name and info will be added to the DRC menu.
POSTING:
1. Log into/create a wikispacesaccount using the special username and password. If you are creating an account, a Wikispaces MY ACCOUNT page will appear. Go to MY WIKI (near upper right-hand corner) and type in FILM DISTRIBUTOR GUIDE. A small window will pop-up underneath with FILM DISTRIBUTION GUIDE. (You can later add this to your favorite wikis and not have to type in the name each time you log in.  You will still need to go to MY WIKI link to select it. Click on FILM DISTRIBUTION GUIDE. The DRC front page will come up.
2. On the far LEFT-HAND SIDE column, select the DISTRIBUTOR you wish to comment on.
3. Once you are on the chosen distributor's page, click on the DISCUSSION tab.
4. Click the NEW POST button (located just under the distributor's name, upper left side).
5. A NEW POST window will pop-up.
6.  Fill-in your SUBJECT and type your MESSAGE in the pop-up window.
7.  If you want to receive an email when others respond to your post, click the box  "MONITOR THIS TOPIC".  If not, proceed to #8.
8.  When you are finished entering your missive, click POST.
9.  Your post is complete!
We want to encourage factual and constructive comments attributed to named individuals, however we realize that sometimes people have information to share, but cannot do it under their own names. If you have information to share, but are just too uncomfortable to use your name, it is possible to send those comments to us and we will enter the information. Please address these to Danielle at the email above and she will enter in the information with the disclaimer that the information is from an individual who refuses to be named. That way those doing research will be able to better evaluate the information.
Orly Ravid January 13th, 2011
Posted In: Distribution, Distribution Platforms, Distributor ReportCard, International Sales, Uncategorized
Tags: distribution companies, Distributor ReportCard, DRC, film distribution, independent film