Making Distribution Choices with Your Film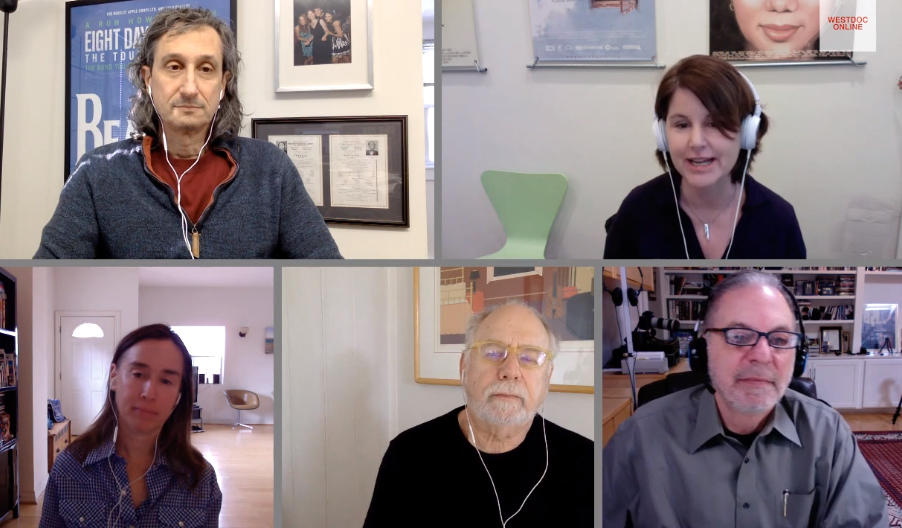 A recent online web series featured our founder, Orly Ravid, as well as some powerhouse guests in indie film producing and distribution, hosted by WestDocOnline. Here is what we learned from the 1 hour+ panel, primarily focused on documentaries.
Music clearance is important. Surprisingly, many new filmmakers do not realize that any music used in a film must be licensed, both the publishing (the person who wrote the song) and the master (the entity that recorded the song) rights must be secured.  Distribution contracts cannot be signed if music clearance has not been secured on your film. This is especially crucial for anyone looking to make a music documentary. For a good primer on this, visit this article: A Filmmaker's Guide to Music Licensing .
A devoted core fanbase can make a film successful. Richard Abramowitz named several documentaries that his company has theatrically distributed that had an excited and motivated fanbase that could be tapped into with less marketing money than a wide audience film.
There is value in having a global marketing campaign, rather than one territory at a time. Cristine Dewey of ro*co films champions the idea that if your domestic distributor is already launching a marketing campaign, much of which will be found by audiences outside of the U.S. because of online marketing, it makes sense to time theatrical releases in other countries to coincide.
Revenues from documentary sales. Netflix will pay anywhere from low 5 figures to high 6 or even 7 figures for documentaries. It depends on the film's pedigree. Also, Amazon Festival Stars program was offering $200,000 to filmmakers at the Toronto International Film Festival in exchange for  making Amazon Video Direct the exclusive SVOD home for the film. Filmmakers can wait up to 18 months to upload to the platform, allowing for further festival and theatrical revenue.
Distribution is a business. While it is all great and good to produce a film using credit cards, an iPhone and the good will of your friends, distribution is an integral part of the process and needs a budget. "In what world would someone say I have a great idea for a pencil. I'm going to raise $100,000 to make pencils. Then you have a warehouse filled with pencils, and then think about how you will get these into Staples? That's not a business plan, that's lunacy. But every day, people do that because this is art. Hope is not a strategy. You have to have a plan and you have to have a budget," says Richard Abramowitz. "What's the point of making the film if no one sees it?Marketing and distribution budgeting is the only way to assure the film will get seen and make an impact, short of an excellent marketing commitment by an honest distributor, something so relatively few documentary films enjoy," said Orly Ravid.
To watch the full panel, find it below.
Sheri Candler January 10th, 2018
Posted In: Digital Distribution, Distribution, Distribution Platforms, Documentaries, International Sales, Marketing
Tags: Cristine Dewey, film distribution, Jonathan Dana, Orly Ravid, Richard Abramowitz, roco films, The Film Collaborative