Berlin 2017 In Shades of Gray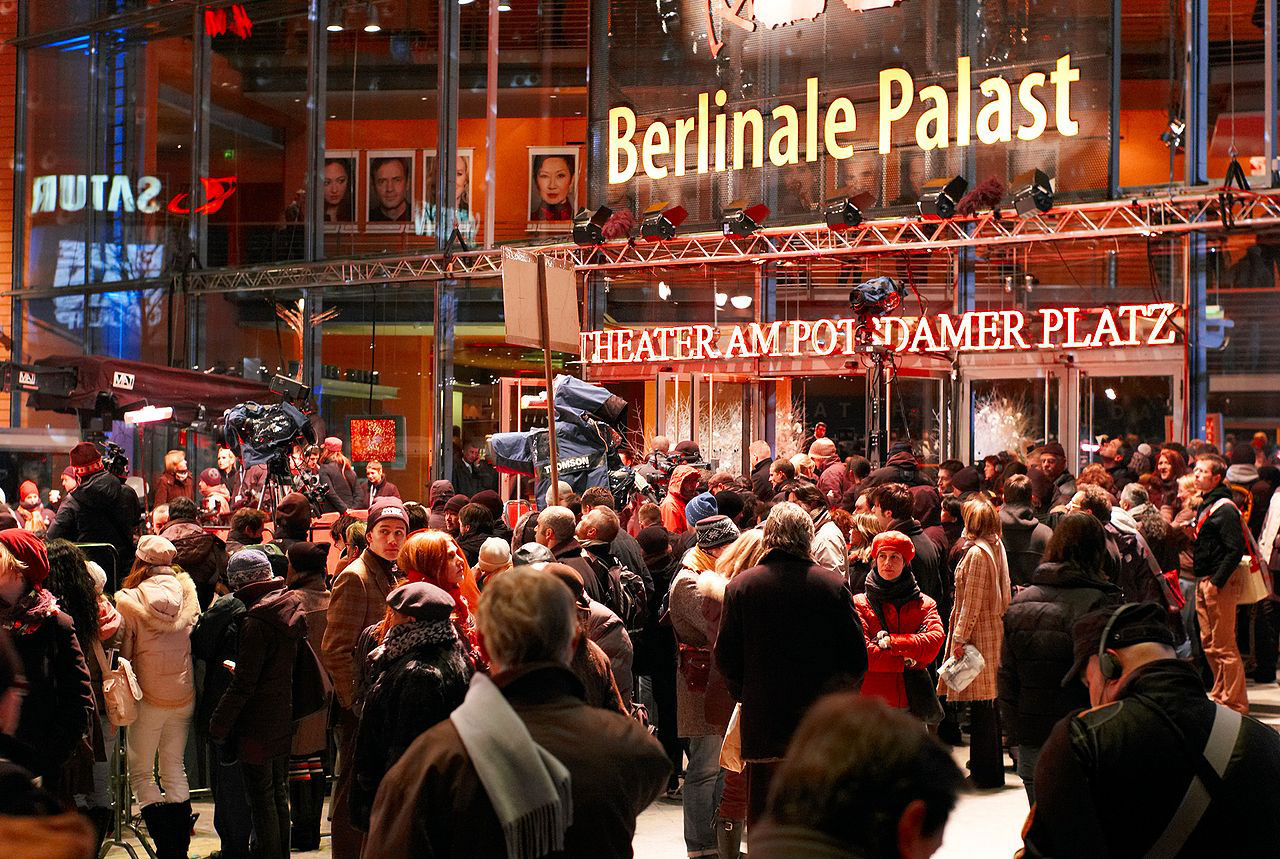 I read once, years ago, that the circular nature of the experience at the Berlin International Film Festival…plodding from meetings at the European Film Market (EFM) at the Martin-Gropius-Bau (MGB), to meetings at the EFM offices at the Marriot Hotel, to festival screenings at the Cinestar Sony Center, to market screenings at the CinemaxX, and back to meetings at the MGB tend to remind Industry professionals of the cyclical nature of their lives…stretched across years and years of travelling from market to market all over the world. It's a plodding cycle that's compounded by the relentless gray and cold of Berlin in February, and a reminder that as "glamorous" as this Industry seems to some…it is also quite a difficult and often bewildering business filled with precipitous highs and even lower lows.
As I negotiate these circles myself, I have the visceral audio/visual experience that Berlin is the most "international" of all festivals (Sundance being distinctly American, Cannes being dominated by the French). The Berlinale is a dizzying array of languages and cultures from everywhere, which makes particular sense since if you imagine the world as a traditional flat map, Berlin is roughly in the center of it. It makes a lot more sense for film business folks from many countries to travel to the Berlinale rather than say, the snowy mountains in Utah for Sundance (and a lot less expensive). As a result of this glorious diversity, I often find it a lot more difficult in Berlin to figure out the overall climate of what is going on business wise, as folks are chatting around you in a myriad of languages I can't understand, and it is a lot harder than most places to gauge what they are talking about and experiencing.
It is precisely the uber-international nature of the Berlinale that also seems to contribute, year after year, to the uneven nature of the programming, i.e. the quality of the films. As the name of the most independent section of the festival implies, the Berlin Panorama, it is a wide-angle view of world cinema from far-flung countries not often known for the strength of their film industries. Although no-one would ever say so in public, one has the distinct feeling that some of the best films from countries that produce the majority of films (especially English and French languages), are not being selected in favor of films from countries not often represented on the international stage…especially those from Eastern Europe and the like. As a result, programming at the Berlinale is notoriously hit and miss.
There are certainly gems to be found, often from the unexpected corners of the world. Take for example, Una mujer fantasica (A Fantastic Woman), a Chilean transgender narrative bought by Sony for North America, Australia, and New Zealand. Or the Teddy special jury award Karera ga honki de amu toki wa (Close Knit), another trans-themed film from Japan. Prolific and world-famous director Agnieska Holland dropped her latest Spoor, a murder mystery deemed as a sort of Polish Fargo. Or happily for us at TFC, the Teddy Award winner for Best Documentary which went to Ri chang dui hua (Small Talk), a slow burn gem from Taiwan that is happily a Film Collaborative film. Or Chavela, a luminous bio-doc from director Catherine Gund about legendary Mexican singer Chavela Vargas (also happily a Film Collaborative film). These are all films that pushed the boundaries in ways that are typically Berlin….so called "exotic" stories from locales usually outside of the international spotlight.
Disappointingly this year, it seemed at least to me and those who I spoke to, that the most talked about films at the Berlinale had already premiered a few weeks ago at Sundance. Without going into names, it seemed that the festival lacked a great number of distinct break-out hits world premiering in Berlinale as a whole. There was a heavier reliance of Sundance hits than usual, and as someone who had attended Sundance just a couple of weeks before, this was underwhelming.
Of course, as most of us know by now, the 2017 Sundance Festival was distinguished by a flood of sales mostly buoyed by the tremendous influx of new money from digital platforms and the bizarrely strong U.S. Dollar. While not nearly as profoundly buoyant, the 2017 Berlinale was still marked by the same trends. From what I could tell, the Hollywood majors drove the market, with MGM setting a new Berlin market record with a $17.5 million pick-up for a Dwayne Johnson wresting pic called Fighting With My Family and U.S. mini-majors like Sony Classics and Lionsgate being unusually active. All in all, the business seemed to continually improve over recent years for the market in general.
However, at least it seems to me, that conditions are getting harder and harder for small independents…and by that I mean both the small indie films and the small indie distributors in particular. As price pressure rises from the incredibly deep pocketed digital platforms like Netflix and Amazon, it seems that there is more uncertainty than ever. Price pressure is rising for small distributors…who can no longer afford to bid with big guys on the block (I heard tell that Amazon now stands to be the most deep pocketed film buyer in the history of the world…which makes sense as they can draw from all their other revenue to fuel their film buying).
Films that once might have been safely projected in terms of revenue potential are now more confusing as a product than ever….as they might sell for some astronomical fee backed by a worldwide deal, or maybe not at all…depending on market whims that seem hard to predict. And the strong dollar is making international buyers increasingly conservative…as the price in euros and all other currencies just seems to be more and more prohibitive for the international players. I heard one Turkish buyer say to a U.S. seller that if they offered USD $10,000 for a film…the buyer needed to understand that that was the equivalent of the Turkish buyer offering $40,000 in their own currency….as the exchange rate is that bad. And as a result, although the buyer planned to make offers to said U.S. seller, they would need to be much lower than in recent years.
As such, from high to low, I submit that the Berlin 2017 experience lived in shades of gray. From the weather, to the programming, to the business, to the overall experience…it goes up and down…and exists mostly in between.
Jeffrey Winter February 22nd, 2017
Posted In: Film Festivals