Guest blog post by Wendy Bernfeld

The Cannes Film Festival starts today, and any Cannes season would not be complete without an update from our dear friend and colleague Wendy Bernfeld, Founder and Managing Director of Rights Stuff and co-author of our second case study book in 2014 Selling Your Film Outside the U.S. (free on Amazon Kindle and Apple iBooks. Wendy specializes in Library and Original Content acquisition/distribution, international strategy / deal advice, for traditional media (film, TV, pay TV), digital media (Internet/IPTV, VOD, mobile, OTT/devices), and web/cross-platform/transmedia programming, and also active on various film festival / advisory boards, such as IDFA, Binger Film Institute, Seize the Night, Outdoor FilmFest, and others, including TFC! Follow her on Twitter: @wbernfeld.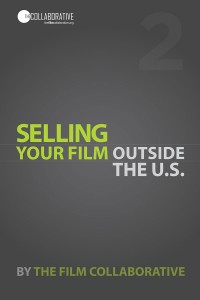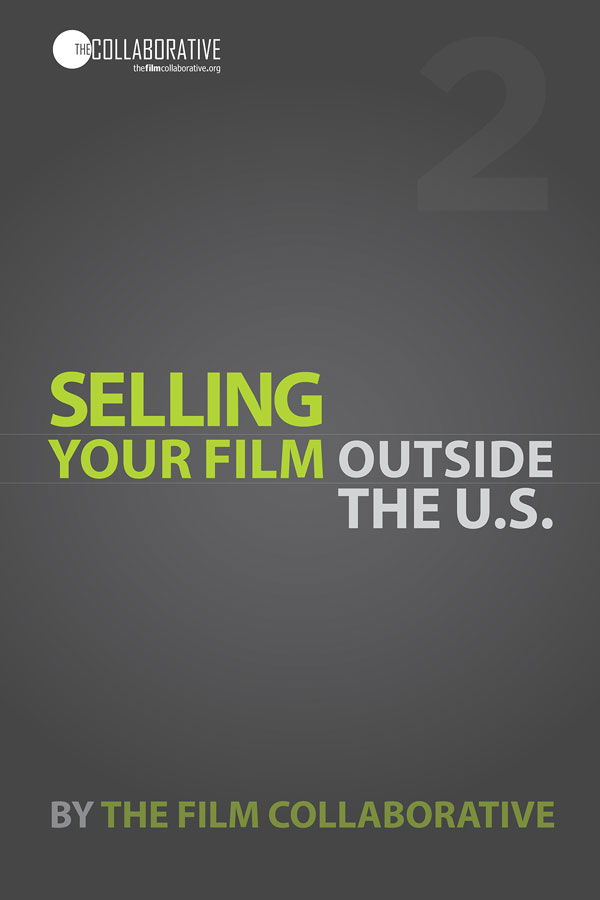 What's happened out there in the two years since TFC first published Selling Your Film Outside the U.S. ("The Book")?
My introductory chapter to the book, entitle, "Digital Distribution in Europe" provided a snapshot of the evolving sector at that point in time. However, by now, the sector, particularly in the area of SVOD and AdVOD, has leaped even more forward, and includes more mature services as well as new niche and thematic services out there— as well as some services with an increased appetite for foreign language, art house and documentary films/series (finally).
A. Blurred Lines — Traditional vs. Digital — Hybrid Platforms
More recent trends 2015-16 include increasingly blurred dividing lines between so-called traditional vs digital players .
Traditionals: Many traditional players, internationally, (like telecoms, cable and free tv) have now become more digital, by either 1) bysetting up their own competing, or complementary, multi-window VOD offerings such as SVOD services (e.g. Channel 9's STAN in Australia or Liberty Global's MyPrime in both Switzerland and Netherlands); or 2) electing to instead "sleep with the enemy" by just hosting digital channels like Netflix, Spotify, etc. on their set-top box (e.g. Orange, ComHem Sweden, Virgin UK). Some traditionals opt to distinguish the brand identity of the VOD service from the main service, (different names); while others unite both services under one brand, such as CanalPlay (C+) or Viasat's VIAPLAY. Recent developments include BBC announcing it will start SVOD internationally, after also migrating its Channel 3 to digital-only online offering; and ITV starting CURIO, a nonfiction SVOD in the UK.
Digitals: Correspondingly, the so-called formerly digital-only players like Netflix, Amazon (previously more complementary or second window) are now acting a great deal like the traditional players. Think: old-fashioned commissioning broadcasters who increasingly require first-window status and exclusivity, and who are funding "originals", getting involved competitively commissioning films from development stage etc. and fashioning game-changing windows.
Despite the complexity, this is overall great news for creators/rights-holders since it allows even more opportunity to maximize revenues and audiences per successive window, platform and region, if one takes the time to do it right.
B. VODs Per Window:
Lets look at various platforms in each window today, from TVOD, DTO, through to SVOD, AdVOD, etc. Note that many deliberately offer MULTI-model consumer services – such as Orange, Canal Plus and BSKYB (TVOD/DTO, SVOD), Amazon (Instant and Prime, for TVOD/DTO and SVOD, respectively) and Wuaki – while others (Netflix and Curio) operate under just one consumer business model.
TVOD/DTO:

For the Big5 (Google, Amazon, iTunes, Xbox, PS), one still generally goes through a digital aggregator, like Juice, Cinedigm, Kinonation, and Syndicado in N.America. Outside N.America, EMEA counterparts in include one of Rights Stuff clients MOMEDIA (attractive multi-platform new biz model, lower cost for more platforms and combined with social media/marketing) – and others like DoCo/ODMedia (NL), MoviePartnership, and Under the MilkyWay.

Shop around…these aggregators they have different models and price alone shouldn't be the only indicator. Also look at their marketing/positioning: some take your IP, others (like Rights Stuff, TFC) do not.

Going direct to the others in TVOD/DTO:

Don't stop at one or even all of the Big5. The play is to have multiple deals , non exclusive, staggered, in all the windows, in each region. Virtually every country has an active telecom and cable or DTH competitor in the region, as well as mobile and online /consumer electronics players who offer VOD, so licensing non-exclusive TVOD to them on top of others is a good first step in the chain.

Beyond the utility companies, some other examples in TVOD/DTO include premium pay tv services or platforms like CanalPlus (France and other regions) and BSkyB, (UK, Germany, Italy, New Zealand). Also theatrical chains in some countries, such as Cineplex in Canada or Pathé in Holland, have VOD arms and thus can offer complementary marketing of films in theatrical window with the subsequent TVOD/DTO window. Also check out online VOD indie film specialist FilmDoo (well-curated indie/art house focused, now in UK/EIRE and soon expanding), and as earlier written, Curzon offers day-and-date theatrical combined with VOD in UK. Wuaki announced moves into 15 countries internationally by end of 2016, most are now TVOD/DTO but the Spain HQ is an SVOD OTT platform. The NFB in Canada started TVOD/DTO in N.America and recently in 2016 an SVOD service, and they now buy docs/films from other sources and regions, too.

Deals: TVOD/DTO continues to be typically a rev share model and sometimes only a loss leader, but can help drive critical awareness, especially when accompanied by social media marketing and audience engagement strategies. Sometimes, film dependent (for eg if a very niche film) it saves money to skip the big5 (who require costly specs) and license direct to the other international tvod/dto platforms, as then at least one participates from day one in revenues, vs having to recoup expensive deliverables.

SVOD/PAY – whether first and second windows:

As predicted, this window has so far overall been most remunerative since it's usually structured by a flat fee license fee (although smaller or niche thematic platforms in the larger USA market (such as Fandor or Indieflix) are still offering just a revenue share formula, which can make the returns lackluster). We generally favor licensing to platforms that pay even a modest flat fee, upfront. Or in some cases in the ''back end'' i.e. rev share to start, then if the revenues at the end of a year (or the window) don't reach, say, $1000, the platform pays the difference. That sort of model can be attractive for startup platforms who truly believe in the power of their SVOD service but are cash-strapped at the start. So one can license to a less remunerative platform, which does a great job of curation, editorial, placement, and also license other SVOD platforms who may be more remunerative for you.

In the USA, you've finally seen growth since 2015 in the SVOD sector for documentaries, including the Curiosity Stream SVOD OTT platform (by former Discovery founder, John Hendricks), whose programs tend towards educational and traditional. They are usually on a rev-share only model, whereas competitor xive.tv (SVOD OTT) also buys docs features/series, but over a wider range of topics including more populist/reality content- and xive.com works on a flat fee and/or combo deal model. And a deal with well-curated xive.tv delivers an extra 'lift'' in reach by providing carriage on other platforms (Hulu, Roku, Amazon, etc.).
In EMEA/beyond, some other SVOD OTT platforms for docs and arthouse have arisen such as CURIO in UK (via ITV), Filmin (Spain, Portugal, Mexico). Mobil has now transformed its model to a curated daily film+library, a lower price and is complete with hefty investment by Chinese backers/reach into China. They also started paying some flat fees, or MGs, for select higher-end indies, as opposed to the pure rev share SVOD model of earlier days.

There's been a surge of local SVOD players popping up to compete or complement as Netflix or Amazon/competitors rolls into each new region. Some present outright competition, engaging in bidding wars for similar mainstream content offerings and price points. For instance, MNET South Africa, a premium pay tv operator, launched ShowMax locally and soon after announced further expansion. Other examples include: Videoland Plus (owned by free tv RTL/& SBS channels in the Netherlands) and Maxdome (owned by Prosieben in Germany).

Others are complementary SVOD services, offering older library services in general interest. And still others exist at lower price points in narrow verticals/themes, like kids, anime, arthouse, etc. Hopster (UK/USA) is a buyer of purely kids programming, recently launched also in Iceland on Vodafone platform; similar to MinBIO (Nordic kids), which buys from international producers as well as from studios or locals, and Kidoodle (Canada svod ott). Cirkus in Nordic focuses on best of British programming (SVOD OTT).

Recently in 2016 there's a raft of SVOD platforms in developing regions like the MidEast and South East Asia: such as multi-region IFLIX and ICFLIX. As before Australia has pay and svod services such as Foxtel's Presto (Australia); Lightbox (New Zealand), and Stan (channel 9).

SVOD Deals: Producers should usually seek flat fee, but some platforms perform well on rev share. Particularly if you license multiple platforms in the same window and cross-promote so consumers find you from whichever entry point. In the lucky case where you can play off one against the other (e.g. traditional pay tv vs SVOD first-run) a stronger case can be argued for the license fees, as the buyer is "not the only game in town" anymore. In other cases, non-exclusive, multiple-platforms deals in smaller amounts still add up the revenues and audience. Prices can range from €250-2000 for an indie doc of film if old library and yet also up to 5- and 6-figure sums if a higher-end indie/doc or original/first-run. Pricing is also obviously affected by volume of the films in a deal, the number of regions, the awareness (platform, audience), popularity, critical acclaim, and language and cultural portability.

ADVOD:

Although TubiTV/AdRise in USA and Hulu (multi-model in AdVOD and SVOD) are strong platforms offering solid returns to producers in the AdVOD sector, there aren't many doing the same in EMEA. Here, again, it's worthwhile to have your films spread on other free AdVOD platforms (vs pirate sites) so the returns are cumulative and there's cross-promotion. Sometimes a film sampled on AdVOD can help to yield revenues from DTO (e.g. if a consumer discovers a lesser known film on an AdVOD platform and decides then to buy it on iTunes, while they'd not have bought it unknown before).

Some updates on the AdVOD sector in EU: Viewster.com (27 countries in EMEA) has shifted focus (since our last reference in the book) from buying arthouse/festival films, to millennial content, including edgier, fast-paced docs, some originals and anime. In 2015 they had added an SVOD anime service, but in March 2016 shut it down, as others have become more aggressive in that space. DailyMotion, EU competitor to Youtube, were sometimes paying flat fees and sometimes commissioning series, but a recent sale by Orange to Vivendi may bring changes. Channel4 (UK) recently launched WalterPresents, an AdVOD site focused specifically on dramatic series and some films strictly from outside the UK.

HOW TO REACH THE PLATFORMS:

As before, one goes via aggregators for Big5, but your agent/representative, or distributor/sales agent, OR YOU YOURSELF can hit up the others direct.

REPS: I highly recommend interviewing your potential sales agent/distributor, with new questions such as asking 1) if they've been active in digital lately vs just their traditional buyers; and 2) if so, then with which types of platforms—Big5-7 or also beyond to International? If not, it doesn't have to be a barrier, if they're willing to allow nonexclusivity in digital, and/or to allow you or digital agents to assist and collaborate alongside.

FUNDING (including by SVODs):

Although beyond the scope of this article, note In 2015-16 there's been increased activity in 5-6 figure prebuying/funding of originals or premieres (film, series)—not just from English regions and not only via Netflix and Amazon, but also other international and EMEA services like OneNet Poland, IcFlix, Telenet, KPNPlay, Vimeo, Vivendi/Canal+, etc.

On the Amazon front, aside from bigbudget originals via Ted Hope's division such as ChiRaq at Berlinale and Woody Allen this Cannes, they also fund weboriginals, digital series, via prototyping schemes and audience involvement/feedback. Netflix has been intensely active in funding originals, including docs and nonfiction (while a few years ago that was a rarity); more deals in arthouse, docs and foreign will be announced at or after Cannes.

In Canada there is a funding for coproduction in digital programs; And in France/EU, Vivendi (owner of Canal+ and DailyMotion) just in April 2016 launched its "Studio+" initiative &,dash; funding short-form original series for mobile and telecom operators.

TAKEAWAYS

As before in the 2014 Book, the following have intensified:

Act quickly and work collaboratively (filmmakers + agents/distributors) to seize timing opportunities, particularly around certain countries where (s)VOD activities and platforms or hotly competing.
Balance traditional and digital platforms, buyers and funders carefully in order to capture the cumulative and incremental revs in the nonexclusive deal sector, while also developing a longer term platform pipeline for future.
Don't stop at just one deal, unless exclusivity or funding elements are in play and worth it.
Don't be blocked per se by rights issues. Pragmatic business deals where others are "cut in" can help make those melt away
Hybrid distribution: We as consultants/agents, aside from working direct for producers and platforms, now increasingly are retained by sales agents, distributors and even aggregators – as although they have the IP, they don't always know all the others to sell to after going beyond the Big 5-7; this type of collaboration with producers and other reps on distribution yields good results (although time consuming at first) with each stakeholder getting a smaller piece but of a bigger pie. At the end of the day, 100% of zero is still zero.
If not using a middleman at all, consider teaming up (especially if only selling a single film) with other producers to co-curate a mini-package of films around specific themes (e.g. eco, female, etc). This is particularly useful where the platforms don't know you or your films, and it also helps program the service for their platform.
Don't abdicate distribution entirely to third parties, as in traditional past; now it is increasingly key to be aware of (if not participating more in) distribution and marketing (e.g. via social media). Help audiences know where to find your film!
Looking forward to seeing your films over here in EMEA!
Orly Ravid May 11th, 2016
Posted In: Amazon VOD & CreateSpace, book, case studies, Digital Distribution, Distribution, education, International Sales, iTunes, Netflix