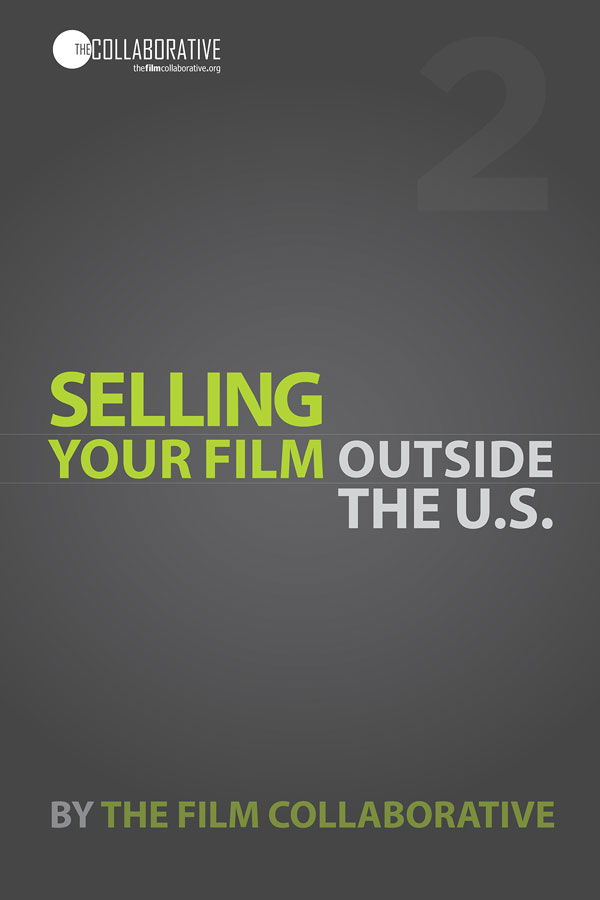 Last May, TFC released the second book in our series called Selling Your Film Outside the US. As with everything in the digital space, we are trying to keep track of a moving target. Netflix has now launched in France, Germany, Austria, Switzerland, Belgium and Luxembourg. iTunes continues its transactional VOD domination by partnering with Middle East film distributor Front Row Filmed Entertainment to give Arabic and Bollywood films a chance to have simultaneous releases in eight countries: UAE, Egypt, Bahrain, Qatar, Oman, Lebanon, Jordan and Kuwait. Amazon has just launched several new original series in the US and UK, including critical darling Transparent, to a line up that includes returning series Alpha House and Betas.
But what does DIY Distribution mean in the context of European territories? The following is an excerpt included in the book:
Here are a few tips for any filmmaker who is thinking about doing digital distribution in general, but especially in multiple territories:
-If your film is showing at an international film festival, ask if they are producing subtitles, and, if so, negotiate that the produced file be part of your festival fee. It may need to be proofed again or adjusted at a subtitling and transcription lab later on, but as a first pass it could prove very valuable down the road. See more about the kind of file you need in this post;
-When you are producing your master, create a textless version of your feature. Apple and probably other platforms will not allow external subtitles on any films that already have burn-ins. If your film, for example, has a few non-English lines of dialogue, instead of burning-in English subtitles into your film, a better method would be to create an external English-language subtitle file (separate from closed captioning) in a proper format and submit it with your master. Different aggregators may require different formats, and if you are going to a Captioning/Transcription/Translation Lab to do your closed captioning and subtitling work, be smart about which questions you ask and negotiate a price for everything, including transcoding from one format to another because you may not know exactly what you will need for all your deals right away.
Subtitles need to be timed to masters, so make sure your time code is consistent. When choosing a lab, ascertain whether they are capable of fulfilling all your current and future closed captioning and subtitling needs by verifying that they can output in the major formats, including (but not limited to) SubRip (.srt), SubViewer 1 & 2 (.sub), SubStation Alpha (.ssa/.ass), Spruce (.stl), Scenarist (.scc) and iTunes Timed Text (.itt);
-You may want to band together with films that are similar in theme or audience and shop your products around as bundled packages. Many digital services, including cable VOD, have thematic channels and your bundle of films may be more attractive as a package rather than just one film;
-Put the time in toward building your brand and your fanbase. Marketing still is the missing piece of the puzzle here. As it gets easier and easier to get onto platforms, so too does it get more difficult for audiences to find the films that are perfectly suited to their interests. This is especially true when talking about marketing one's film outside one's home territory. If you are accessing platforms for your film on your own, YOU are the distributor and the responsibility of marketing the film falls entirely to you.
To download a FREE copy of the entire book, complete with case studies of films distributed in Europe, visit sellingyourfilm.com.
Sheri Candler October 15th, 2014
Posted In: Amazon VOD & CreateSpace, book, case studies, Digital Distribution, DIY, iTunes, Netflix
Tags: Amazon, Digital Distribution, Europe, film bundles, independent film, iTunes, Middle East, Netflix, Selling Your Film Outside the US, Sheri Candler
A knockout victory
The Toronto International Film Festival (TIFF) is just behind us and films submitted for Sundance are a month away from their acceptance call. While the difference between Toronto/Sundance and SXSW/Tribeca is pretty clear, what separates Toronto from Sundance might surprise you.
I looked at the data from the last two year's of each festival and came up with one big conclusion. Sundance is the bigger festival for North American distribution on just about every measurable level I could come up with.
How could this be? Toronto is the more mainstream fest, right? Not so much.
Let's start with some comparative info that would clearly skew things in Toronto's favor:
-62.5% of films from TIFF 2013 have US distribution
-81.3% of films from SUNDANCE 2014 have US distribution (and remember this was accomplished in 9 months compared to TIFF's 13 months)
But what about the box office performance?
Sundance has a higher percentage of films that grossed over $1 Million, $500,000, and $100,000 than TIFF. This is including non world premiere films which would give TIFF an advantage.
But what about the size of the deals? Isn't TIFF where the big money is? Hardly
11 films from TIFF 2014 generated 7 figure deals, 11 films from TIFF 2013 did the same. The difference is TIFF screens 2.5x as many films. Even eliminating the # of films with US distribution before TIFF started and cutting out foreign language films, producers were still twice as likely to get a seven figure deal at Sundance.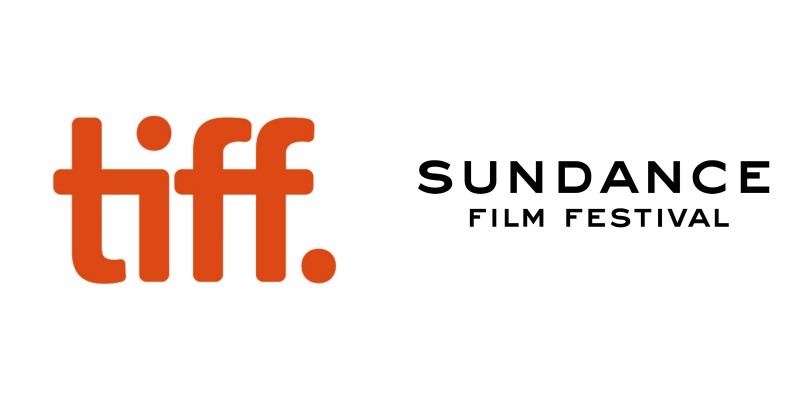 The Documentary King
TIFF is a much more diverse slate, but sorely lacking in docs. Roughly 1/3 of Sundance films are documentaries, while only about 1/10 of TIFF films are. Even then, docs were more likely to get distribution out of Sundance than TIFF and by a very wide margin. 90% vs 52%. The majority of docs that made the Oscar shortlist came from Sundance, as have a majority of nominees in the last five years.
Foreign Language Problem
In contrast to their #1 status as a place to launch documentaries, Sundance's World Cinema lineup is far from a sure bet.
While only 41% of Sundance 2014 World Dramatic films have US distribution, that percentage is still higher than foreign language films that screened at TIFF. The % is higher even if we include all foreign language films and not just world or international premieres at TIFF. So even in Sundance's weakest area your odds are still better than at TIFF.
That all noted, TIFF receives some high profile foreign language films that will ultimately generate bigger deals and make a dent in the US box office, but those are few and far between in an already very unprofitable arena.
So What Does a TIFF Screening Mean? 
TIFF does two things that Sundance does not. It functions as a worldwide market and it is a frequent must for awards buzz films.
Sundance films do better on a domestic level. TIFF films are more likely to generate some form of worldwide interest and the majority of major worldwide players are in attendance.
Sundance has an international presence, but nothing on the same level of going into the Hyatt and taking the United Nations tour of film booths.
Sundance also doesn't take studio films, which TIFF does. I would argue this is part of the problem TIFF films face. The competition for attention is so much higher with studio films in the mix that many simply get lost in the shuffle.
The DIY Mindset
In the age of DIY options at very low cost, one has to wonder why so many films at TIFF didn't take advantage of Vimeo's $10k offer in 2013. In fact, 55 world premieres still lack US distribution, which means with 100% certainty they turned down $10k to chase a pipe dream of success.The worldwide sales agent aspect at TIFF makes it a lot harder to discuss DIY options, but things are slowly starting to change.
This year was the first time multiple filmmakers were willing to openly discuss DIY options for release with me during the fest.
Sundance has their Artist Services program and some very notable DIY success stories (Detropia, Indie Game: The Movie, Upstream Color etc). But the biggest difference is Sundance is early in the year. There are tons of festivals left with which to build exposure going into release.
While it is almost always advisable to hit the festival circuit running, if one didn't do that at Sundance, it's easier to rev up the process than at TIFF when the year is nearly finished. If you don't pursue additional festival screenings right away, your film would play TIFF and not screen anywhere until the following year. Remember there aren't a lot of festivals in November/December. By that point people have moved onto Sundance and don't even remember what they saw at TIFF.
The Take Away
Don't buy into the hype about a festival without carefully looking at the info. While many Oscar winners have come from TIFF, the stats don't lie. For domestic success, your odds are better with Sundance. This doesn't make TIFF a bad festival, it's easily the 2nd best launch pad in North America, but it's important to know that your film is more likely to get a distribution deal out of Tribeca than TIFF if you have a documentary.
The consensus from this year's TIFF was that there weren't too many hidden gems, but with 288 features would any of us even know? At a certain point size is a liability and I think that TIFF needs to shrink its slate or get more creative when it comes to highlighting world premieres without big names.
Reminder: EVOLUTION OF A CRIMINAL & THE CIRCLE
The Spike Lee executive produced Evolution of a Criminal opens in NYC Friday October 10th at IFC Center. They are also crowdfunding to support their nationwide theatrical release. https://www.kickstarter.com/projects/948417025/evolution-of-a-criminal-theatrical-release
In partnership with Wolfe Releasing, TFC Direct will be theatrically releasing Switzerland's Oscar entry, The Circle. It opens November 21st in NYC and will be expanding through beginning of 2015.
Bryan Glick October 9th, 2014
Posted In: Distribution, DIY, Film Festivals, Publicity
Tags: Bryan Glick, documentaries, film distribution, Film Festivals, film sales, international films, Sundance Film Festival, The Film Collaborative, Toronto International Film Festival
In two prior posts, I chronicled how rapid technological change was impacting the exhibition side of independent film, and how this was affecting filmmakers and their post-production and delivery choices. In January 2013, in a post called "The Independent's Guide to Film Exhibition and Delivery" I discussed the rise of the DCP in independent exhibition, and the potential dangers it posed to filmmakers on a budget. And later that year, I posted "Digital Tape is Dead" in which I gave further evidence that it was possible to resist the rise of DCP…at least for the time being… and the reasons for doing so.
It's a little over a year later, so I am returning to the topic to take stock of what a difference another year makes. And as always, the main goal of this exercise is to help you, as filmmakers, to make the best post and delivery choices in finishing and exhibiting your films.
Of the many things that The Film Collaborative does, one of our core services is booking our clients' and members' films in public venues all over the world – including everything from film festivals, traditional theatrical venues, universities, art galleries, etc.  Every year, this work hits a peak frenzy in October, which is unquestionably THE month of the year with the largest number of film festivals. By simply comparing our booking format totals from October 2013 to October 2014, I can see that once again the landscape of booking has evolved substantially in the last 12 months.
BOOKINGS IN OCTOBER 2013 (total 195 booking engagements):
BLURAY: 144
DVD: 25
DCP: 12
HDCAM: 10
Digibeta: 2
Quicktime File:  2
BOOKINGS IN OCTOBER 2014 (total 268 booking engagements)
BLURAY: 162
DCP: 84
DVD: 12
HDCAM: 6
Quicktime File: 4
Other than the fact that we are obviously a busy company (!), the main takeaway here is that the DCP's slow and seemingly inevitable rise to the top is continuing, although the actual majority of venues (especially in the U.S.) are still trying to cut costs by the use of BluRay. In Europe, the DCP has already overtaken all other formats, and is nearly impossible to resist if you want to play in any reputable festivals or venues. And after DCP and BluRay, all other formats are now nearly dead worldwide, at least for now.
There are many reasons why this isn't good news for independent filmmakers (which we'll go into)…but the first and most obvious problem is that all of the filmmakers we work with are still making multiple HDCAMs! From the data above it is clear, STOP MAKING HDCAMS PEOPLE! I know many companies that have stopped producing them entirely, and are providing only on DCP, BluRay, and DVD.
Usually, an independent filmmaker's first worry about DCPs is the initial price – indeed it is the most expensive exhibition format to make since the 35mm print. However, the good news is that it has already dropped in price quite a bit from 2013…now if you look around you are sure to be able to get an initial one made for $1,000 – $1,500 (compared to around $2,500 a year ago).
Now there is the really weird situation with the subsequent DCPs…and what you should pay to make additional copies. If you've seen DCPs, you'll know that they often come in these elaborate and heavy "Pelican Cases" with a "Sled" hard drive with USB adaptors and power supplies. That's the kind the studios use, and they will usually run you around $400 per additional DCP…which is expensive.
The strange thing is that every tech-savvy person I know tells me that this is all window-dressing, and that a regular "Office Depot style drive" USB 3 Drive for $100 serves exactly the same purpose and is actually a bit more reliable since it has less moving parts. Add to this the simple charge for copying the DCP (for which our lab charges only $50), and you've got subsequent DCPs at only $150 each…which of course is even cheaper than old tape-based formats like HDCAM and Digibeta.
If someone out there knows why one SHOULDN'T go with the more inexpensive option, I'm all ears. Call me, tweet us @filmcollab, leave a comment on our Facebook page! 'Cause I haven't heard it yet.
Of course, its still not a super-cheap $10 BluRay, but the truly annoying thing about the DCP and all its solid state technology and its fancy cases is that it is HEAVY, surpassing everything except old 35mm prints in weight. As a result, the cost of SHIPPING becomes a major issue for independents, and more than $100 every time you send since you obviously aren't going to put your pristine file in regular mail.  If you've been booking and playing films for a long time, you'll know that $100 in shipping is often the difference between a profitable screening a not-so-profitable one…and so the cost adds up quickly.
It's truly the cost of shipping that makes me sad that the BluRay is doomed as a major exhibition format. At one point, when filmmakers and distributors made "P&A" assessments for their films, the biggest cost in the "P" analysis was the cost of shipping heavy prints. For a brief and shining moment….from like mid 2013 to mid 2014… the lightweight BluRays took that part of the "P" out of the equation entirely…and that sure was nice.
But the (dirty and secret) truth is that COST isn't the main problem with DCP. It is the RELIABILITY of the format. The horrible fact is that DCP is the most unreliable format in terms of playability that we have ever had….bar none that I can think of. BluRays used to have the reputation for failing often, but they were easy to include a back-up copy with, and they have drastically improved in the last two years such that they almost never fail. DCPs, however, now fail ALL THE TIME, at an alarming rate, and for an alarming number of reasons.
Rather than go into the deep tech-geek reason for DCP failures in venues all over the world…I am going to copy a few recent emails from labs, festivals, and venues I have been communicating with in the last couple of weeks. I promise you…all of this is just in the last two weeks! And all of these are all different films and different DCPs!
[EXAMPLE] On September 16th, XXXX wrote:
So, bad news guys, we couldn't access the hard drive on this DCP, so it's our thoughts that it is dead.
[EXAMPLE} On September 18th, XXXX wrote:
Nothing over here is recognizing this DCP. The drive appears to be EXT3 formatted and I think this may be why it's not recognizing as a usable hard drive. Generally, we use NTFS and EXT2 formatted drives. This one does have a bluray backup, but if you can try to get us another DCP, that'd be cool.
[EXAMPLE} On September 17th, XXX wrote
We just got the DCP and the sled was loose and the final screw holding it came off. It's the plastic thing that pops out. Just now I noticed that most of the screws on it are loose. It won't play because I think we need to replace the screws?
[EXAMPLE} On September 22,, XXXX wrote
We are facing difficulties with the DCP as our Server does not seem to recognize the drive. We have spoken to your lab and we think it's because our server cannot recognize Linux Files. We have about 100 DCPs in our festival, and this is happening to about 10 of our films. Can you offer any advice?
It is this last example that really cracks me up….if you happen to know anything about DCP you know that Linux was chosen as the best format for DCI-complaint files. So the fact that a festival could not read Linux, but could still read 90 out of 100 of their DCPs is absolutely mid-boggling, as I thought Linux was in fact the common denominator.
But I digress.
As filmmakers, is any of this what you want to be doing with your time? Do you really want to know about EXT3 and EXT2, and do you seriously want to worry about replacing loose screws on a drive? Do you want to reduce your whole filmmaking experience as to whether a venue can read Linux or not? Do you have time for this?
Just this weekend, we had a screening in North Hollywood where the sound on the DCP went out for the last 5 minutes of the film, all the way through the credits. Is  this acceptable? I thought not.
It was better before. We don't like to think that evolution is like this….getting worse rather than better….but in truth it often is. And this is one of those times.
The truth is, I will never trust this format.  The DCP was created by a 7-member consortium of the major multinational studios called the Digital Cinema Initiative (DCI). It represented only the major studios…and created a format best suited to their needs. They have since adapted all the major venues to their needs. Is it any wonder that these needs do not represent the needs of independent filmmakers? Do we have any doubt that that any "consortium" would actively seek to suppress the needs of its competition? It created encryption codes only they can functionally work with. It put all the rest of us in danger, in my opinion. Let's just talk about their unworkable encryption technology if we want to start somewhere. KDMs on independent films are a joke….leaving us more vulnerable to piracy than ever.
So, here is why the "P" matters more than ever. And why there is still GREAT reasons to hope. Just when you thought I was writing a depressing post, I am going to flip this b*itch. And I mean "b*itch" in the best manner possible.
The truth is…the age of cloud based computing, the no shipping, the no P in "P&A" reality is finally nearly upon us.
The truth is…it will not be long before we can use cloud-based services to deliver our films to venues all over the world. Of course, it is happening now….but it is not a mature system yet. But my guess is that it WILL be very soon. Definitely less than 5 years.
With all the new services like Google Drive, WeTransfer, DropBox, Vimeo, etc all rapidly evolving…..we are only months (if not years) from really delivering our films without help from middle men like Technicolor and FED EX. And that will be a good thing. A great thing really. I believe it will increase our indie profits many fold.
Already, every single day, I have numerous festivals asking me to DropBox them the films we are working with. In truth, I haven't figured out really how to do that yet in quality levels I am comfortable with that also make financial sense. I am in constant dialogue with our lab and our tech people as to how to make this work in terms of uploading time, server space, and quality of presentation.
But it is clear to me that it IS happening over time….if anyone knows the secrets…again, I am ALL ears!  Please call me! Because I truly believe that when we can remove the P from the P&A equation….and I mean truly remove it such that any number of prints and all shipping can be eliminated as easily as sending someone a link to an FTP or whatever…..we will re-enter an age where independent film distribution will make real financial sense. Imagine that, for a moment.
And the weirdest thing is I think it is truly happening… any day now.
NOTE: Step 4 in this blog series will be an analysis of how to deliver your film digitally and via The Cloud. We aren't there yet….BUT that is what I will cover in the next post of this series. Hopefully new updates will happen by the end of the year!
Jeffrey Winter October 1st, 2014
Posted In: Digital Distribution, Distribution, DIY, Film Festivals, Theatrical
Tags: BluRays, DCP, DCP failure rate, Digital Cinema Package, DVD, film festival distribution, HDCam, Jeffrey Winter, Quicktime, The Film Collaborative, theatrical distribution