I was speaking with a producer friend of mine this week, and she told me a disturbing (if familiar) story, with a surprisingly inspiring conclusion.
She recently exec produced one of 2014's "bigger" independent films…which is set for theatrical release soon. They did just about everything right. The film is written and directed by a well known, highly respected auteur on the indie scene, with a  long career. It stars two very well-known character actors, who are just about household names if not quite "movie stars." The budget was modest. It premiered at one of the pinnacle A-level film festivals. There it was bought by one of the biggest mini-majors in the business, and has since sold 18 territories worldwide. Even before theatrical release, the investors have all made a significant percentage of their money back…albeit not all of it (and certainly no profit).
She was lunching with one of the films other producers recently and she asked him… "If the film grosses 1 million dollars theatrically, do you think we'll see any more money?" He said, "probably not." So she said, "Ok what if it grosses 3 million?" And he said "probably not." "10 million?" "Probably not."
She said that's when it dawned on her…. producing and selling an independent film the traditional way (i.e. selling all rights out of a festival premiere) is simply not a business. (BOOM…head exploding). In any other business, making back a percentage of your investment is not a success story. In indie film, we shrug our shoulders and say, "Well, that's the way it goes" and move on to the next one.
The lack of a sound business model in independent film is what we at TFC have been trying to address all along. The "old way" of producing and selling indie films is actually a shell game at best, a way of moving money from one spot to the next that is equal part a gambling game and equal part a con-job. Sure, there are a few unmitigated success stories every year…just enough to create a delusional atmosphere that casts a spell over thousands of filmmakers who think they can just make their movie and walk away as it magically finds its way into the world and fills their pockets with cash.
Anyway, it just so happens that my producer friend is currently working on a new film, and with the production schedule being the way it is, she knows for sure it won't be done for at least another year. And after that, of course the inevitable wait for the right Festival premiere, which can take several additional months. As such, she figures that this time she has plenty of time to re-imagine the traditional model, and approach the film as an actual business. My producer friend comes from an entrepreneurial background, where she created and sold tech companies.
This time, this film, she vows, she is going to approach the distribution and marketing of the film the way she did with her tech companies in the past, and build it like an actual business. Not wait around for some other company to come in later and supposedly do it for her.
My producer friend and I plan to sit down in the next few months and have detailed conversations about what that actually looks like, but for now, I am going to use this post to outline some of the basics….and (hopefully) create the beginnings of a road map that others can follow.
NOTE: I am aware that I have been vague with the particulars of the first film mentioned in this post…which may annoy some readers. This was intentional of course, A) I don't have permission to reveal the details, and B) the basic principals and outcomes are transferable to most every film that has received distribution offers out of a major festival in recent years.
In any case, here we go…some of my basic guidelines to approaching an independent film like the building of any other business.
1) Break down and list every source of potential revenue for the film – and plan how to capitalize on them all. This may seem self-evident, but I'll wager this is the most overlooked of all independent distribution strategies. That's because most filmmakers want to sell their film outright, and count on the distribution company to do all the right things. But most distribution companies only do a few things well (if any), and they will inevitably leave numerous stones unturned.
Start with a comprehensive list of every way you can see your film making money, i.e festival screening fees, domestic sales, international sales, theatrical-on-demand (i.e. GATHr or TUGG), community screenings, traditional theatrical, DVD sales at live events, other merchandising, digital downloads etc. Then figure out how many of these you can do yourself, and where you'll need help from others.
2) Know from the beginning who your audience is – and have a strategy for how to reach them. I know, I know, this is dismaying to most filmmakers. Most filmmakers see themselves as artists first, motivated by self-expression, and actually hope that their film is for everyone, not just a select target group. But remember, just by making an independent film, you are de facto not making a film for everyone (unless you have movie stars)…since the vast majority of the global population doesn't consume independent film on any kind of regular basis.
In independent film, niche is king AND queen, and you need to think of your target audience as your core customer base. Approach them like any business would…who am I selling to and how do I reach them? And if your core customers love your product, then they'll tell others about it too. Think long and hard and soul search on this question…if you don't know who your film is for, you run the risk that it will be for no-one at all.
3) Smart marketing is everything. Hollywood studios find their audiences by essentially buying them, spending vulgar multi-millions on TV ads, billboards, publicity firms to access late night TV talk shows etc….basically putting their product in front of everyone who doesn't live in a cave. But chances are you can't do that.
Smart marketing actually stems from question 2…who is your core audience and how do you reach them? And here's where the important question comes…where do those people congregate such that you can actually speak to them? If you determine that your audience is "women between the age of 30 and 40," that isn't particularly useful because that's too disparate to reach. Not ALL of them congregate in the same place. But if you determine there is a certain set of bloggers and websites that your audience reads and by obtaining coverage or placing ads, you can reach them there, well that's something you can wrap your head around.
I usually advise that filmmakers start well in advance and build a big excel grid of every organization, every website, every blogger, every tastemaker, every everything they can think of and methodically reach out to them with news about their film. You usually can't do this until you've actually starting shooting..so you can at least share images and teasers etc…but please don't wait until you are finished with the film. This process takes too long… often by then it is too late.
I shouldn't have to mention that this is of course where social media comes in as well. You want your social media strategy to start on Day One of shooting if possible. And, as always, you'll want your social media strategy to be as interactive and engaging as possible…not just a platform for naked self-promotion.
4) Have a rigorous and vigorous approach to crowdfunding. Independent filmmaking can seem downright depressing at times…but it's times like this we should thank our lucky stars for the relatively recent phenomenon of crowdfunding. What a miracle it is….and the best part of all….you don't have to give the money back. Plus you are building up an audience that is motivated to see your film succeed.
These days it seems reasonable…for the right project…to launch crowdfunding campaigns in pre-production, for finishing funds, and to jumpstart your distribution, as long as you have a compelling message to impart to the world. And a great video of course… it all comes down to the video (and to a lesser extent the perks). Remember, however, that a crowdfunding campaign is hard work…its like a whole other job, which can certainly seem daunting during production. But if you don't work hard at it…it won't work. The good news is, if you DO work hard at it, the success rate is amazing!
5) Explore the granting world. Like crowfunding money, grant money is money you won't have to pay back (meaning the best kind). Grant money is usually a better fit for documentaries of course, but we've also worked on plenty of narrative features with a theme or message that attracted grantees. Also, don't forget that there are also (some) grants for outreach/distribution, for films with an important social message. To pursue grants, you'll probably also need a fiscal sponsoring organization to back you, which can be The Film Collaborative or a number of other independent film non-profits. To read more about TFC's fiscal sponsorship progam, go HERE.
6) Pre-sell as little as possible. This is a quandary for many filmmakers. You need the money to finish the film, but then when it's finished, those rights are tied up and you can't exploit them in a way that you'd like to. And, again, unless you have bona fide movie stars, your film will be infinitely less valuable before you finish it than when it is premiering at a major festival like Sundance etc. Time and time again I hear filmmakers say, "I pre-sold my film to x territory (usually broadcast) because I needed the money, now I wish I could just give them the money back."
7) Parcel off your rights in as many pieces as possible. This is something that TFC's founder Orly Ravid has specialized in….i.e. engaging as many different companies as possible to handle as many different rights categories as possible. This goes back to what I said earlier, different companies are better at different things. This "parceling" is particularly important because many all-rights holders are using many middle-men companies to get to various platforms etc. You want to be as DIRECT AS POSSIBLE with your various points of sale, cutting out as many middle-men as possible.
8) Explore Transmedia. This is admittedly difficult for the vast majority of independent, character-driven narrative features…although there are some notable exceptions. But for genre/sci-fi features this is an area rich with possibility, through games, contests, spin-off stories etc. And most often overlooked is the potential for documentaries to explore transmedia, especially since most documentaries have countless hours of footage they aren't using in the finished film itself. And for issue-oriented docs, there is usually a wealth of other sources, both scholarly and journalistic, that can be folded into your website. For documentaries, your website should be an equal "entry-point" into the issues raised by the documentary, and should ultimately lead to more viewers/consumers of the film. That is the very essence of transmedia…multiple entry points into the larger experience.
9) Have a well-thought out strategy for digital distribution. My aforementioned producer friend was in the tech business, so her focus is on possibly creating her own portal where her target audience can download the film directly, thereby cutting out all middle-men entirely.
Nonetheless, in today's world you have to expect (hope) that the most viewers for your film will be paying customers in the digital realm. And thankfully, just getting your film onto a few big digital platforms these days isn't particularly difficult (to read more about the digital distribution offered by The Film Collaborative, go HERE. But here is where #2 (target audience) and #3 (smart marketing) come in most importantly….if you just throw your film onto iTunes, how is anyone going to know it's there?
Unfortunately, there aren't a lot of great companies you can hire that work for very little money to assist you with the marketing part. So this may be yet another job you and your team might have to do for yourselves.
10) Keep the budget as low as possible. This may seem like the most obvious point of all, and yet it is incredibly subjective. I can't tell you how many times I cringe when hear filmmakers say "we kept our costs down…it only cost 1 million dollars!" Well, a million dollars isn't what it used to be….and I mean that in the reverse way it is traditionally meant. With the plethora of cheap digital cameras and desktop editing leading to an explosion in independent film, supply WAY outstrips demand… and a million dollars is quite an expensive indie movie these days. Most importantly, at a million dollars chances are there is probably no amount of DIY distribution techniques that will recoup your investment, and you'll be back in the initial quandary, meaning you will NEED a significant traditional sale from a distributor to have any chance of making most of your money back.
So, when I say keep your budget low…to be honest I am talking more like $100,000. And I know that's not always possible. So if you can't do it for something in the low six-figures, you're back to that place where you need to start thinking about movie stars.
11) Put a minimum of 10 – 15% of your budget aside for marketing and distribution costs. This is a VERY small percentage of your budget that really will only enable you to start building a core audience, but a core audience can grow wider if word of mouth is active.
Again, I know this is easier said than done. Even if you line-item that with the best intentions, many filmmakers will pilfer along the way for a few extra days of shooting, etc. But chances are you'll find yourself with a finished film with no more money to get it out into the world….no money for festival trips, no money for smart marketing, no money to hire a publicist, etc. Recognizing that even the initial stages of marketing and distribution require capital, we at TFC implore you not to fall into the trap of being cash-strapped right at the time you need it most.
Most of all of what I have outlined above fall under the producer's responsibilities, and are sometimes referred to the work of what might be called the PMD or "Producer of Marketing and Distribution.," and are crucial to development of a producer business model for indie film.
Interestingly, sometimes I think there is a clearer business model for directors of independent film. Directors have a clearer path to a business model that makes sense…direct an indie gem, premiere it at Sundance to great acclaim, and then get hired by Hollywood to direct commercial TV and film (think Christopher Nolan, who seemingly went directly from Memento to Batman). But producers seem to start at step 1 with every script.
It is my hope that by following the guidelines listed in this post, at least some of the groundwork to planning a profitable business model for an independent film can be laid out in advance.
Jeffrey Winter August 19th, 2014
Posted In: crowdfunding, Digital Distribution, Distribution, DIY, Long Tail & Glut of Content, Marketing, transmedia
Tags: business models, film distribution, film marketing, independent film, Jeffrey Winter, The Film Collaborative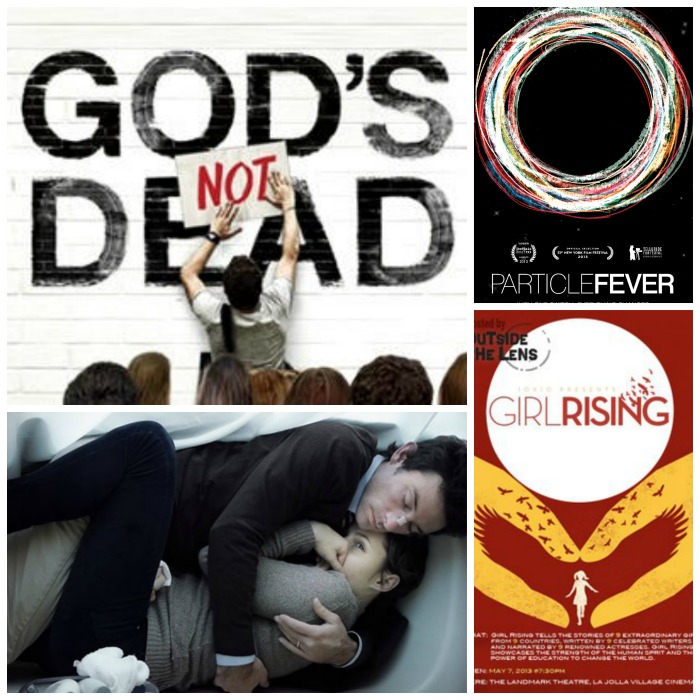 Handling self funded theatrical distribution for TFC clients, I find myself wondering why more filmmakers don't consider the self releasing option from a long-term career standpoint and the potential upside that comes from receiving the bulk of the revenue from the release. I am continually intrigued, pleased and surprised by the success of many who do.
Here are pristine recent examples of self funded releasing. These films each found specific ways to tap into their audience and often opted to do something outside the norm. For the sake of transparency I only am listing films that are admittedly self released in their approach. I would argue Middle of Nowhere is in fact a self funded release as it is a solid example of building and controlling a filmmaker's brand, but I didn't include it in this list.
While Gathr have a number of films that have done very well using their demand a screening platform (such as Anonymous People which TFC advised on), no TOD (theatrical on demand) release was as monumentally successful as Girl Rising. The film was aided by many factors such as funding from the Paul G. Allen Family Foundation, partnerships with Intel, the United Nations and World Vision as well as a small army of political and grassroots influencers, technologists and publicists. The documentary featured Hollywood A-list narrators like Meryl Streep, Anne Hathaway, Alicia Keys and Selena Gomez.and reached a fever pitch of screenings via the Gathr platform in the Spring of 2013. The film was also picked up by CNN Films for broadcast.
Much of the self funded distribution space is about the value of name recognition. Louis CK has such a loyal audience that he can get away with only selling his Live stand up docs on his website that are DRM free and asking fans not to upload it for free online. The films do so well that he is making seven figures in profit and will keep distributing them this way. His level of sales success, of course, is not realistic for most indie filmmakers, but it shows the value of brand developed over time. If you build up a loyal base and treat them with respect, they will follow you and as a result you can cut out the middle man.
Detropia world premiered at Sundance, won the editing award and came from two Oscar nominated directors. But they found distributors were wary to take on the film and/or didn't get what the directors were trying to do. After a successful Kickstarter campaign to raise funds to self distribute, the film went on to gross over $300k+ theatrically. The filmmakers made the wise choice to open the film in a suburb of Detroit instead of NYC and the film grossed over $20k from that single screen at Landmark Royal Oak, far more than they would have launched with in NYC. They embraced their target audience and much like Escanaba in Da Moonlight pushed very heavily to a hometown crowd.
Sound City world premiered at Sundance 2013 and decided to do a day and date release less than a month after premiere. No distributor would have agreed to that. Dave Grohl himself promoted the film heavily (again the value of a fan base will pay off) and the film launched as the #1 doc on iTunes and grossed over $400k theatrically. It's the highest grossing release from service theatrical company Variance to date. While fellow music recording doc Muscle Shoals may have grossed more money at the box office, they have to split the revenue with the distributor, Magnolia. Sound City likely made quite a bit more money back into their pockets.
Particle Fever has grossed over $850k to become the highest grossing Abramorama service release. They creatively tapped into the science community and quickly and quietly bypassed other more high profile docs like "Life Itself". Using support from a community with solid internet leverage meant a lower P&A and this film, just shy of a $1 Mil grosser, can easily be called a success on all cylinders. It also doesn't hurt that it scored a 95% from critics on Rotten Tomatoes. The film is now available for paid streaming on their website powered by VHX.
I Am Divine had a self funded theatrical release handled by The Film Collaborative. The film grossed $82k on a $8,000 release budget. This was run just as the film was finishing its 200+ festival screenings tour around the world for which the filmmaker has made 10's of thousands from screening fees. We let social media and the Divine brand do much of the work as the colorful character inspired many around the world and they were excited to see his life story on the big screen. The film spent multiple weeks as the #1 Doc on ITunes when Wolfe Releasing put it out this year. A rare film to be profitable in every viewing arena.
God's Not Dead again shows the value of a niche demographic that can be reached with the help of deep online data analysis. Working with Freestyle Releasing to open on 780 screens nationwide, the religious right pandering film has theatrically outgrossed Wes Anderson's "The Grand Budapest Hotel," which at its widest played over 1400 screens. This technically makes it the highest domestic grossing indie release this year. It's passed $62 million on only a $2 Million budget  production budget. The production worked with Ash Greyson's Ribbow Media to handle a sizable social media advertising campaign directed toward Duck Dynasty, Kevin Sorbo, Dean Cain and Shane Harper fans and limited TV advertising on the 700 Club, Up TV and Pandora radio. It was a highly coordinated gamble that paid off handsomely. Lionsgate picked up the rights to distribute the movie through  VOD (video on demand), SVOD (subscription video on demand) Pay-Per-View and television across the U.S. this month.
Upstream Color was the long awaited follow up from indie auteur Shane Carruth. He vetted offers while planning months in advance for a self funded release that launched out of the film's Sundance premiere. Carefully planned and executed to reduce costs, Carruth's intention was to give the film just enough of a theatrical release to legitimize and raise awareness for the film before sending it out to the online platforms where it would find actual significant revenue. For a while the film continued to play theaters simultaneously with the digital sales option, a feat almost unheard of in the Spring of 2013, but becoming a much more accepted and savvy practice now. Though lacking star wattage and a less than commercial story approach, Upstream Color amassed $444k and while Carruth kept full control of the release. The film is now widely available digitally.
Some honorary mentions for great self financed releases go to The Anonymous People (second highest grossing Gathr release despite no fest exposure), Spark: A Burning Man Story (Over $77k on another TOD service called TUGG with surcharged Burning Man tickets, over six figures theatrical and digital), Kids for Cash (Launched at 4 theaters in PA and grossed six figures), and Under the Electric Sky (a TUGG release with six figures, but curiously controlled by a traditional distributor, Focus Features).
Of this list, a vast number of the TOD releases are for documentary, some with star names attached and all with some kind of cause or niche audience interest to tap into and they all clearly did tap into that. Also, funds were raised to accomplish a theatrical release, hence the name self financed release. This should indicate to you that making a film meant for self funded release you NEED to have an identifiable brand, a social cause or a niche audience interest base to tap into. Think very carefully about how that film will be released successfully because these are the same considerations a distributor will look for when evaluating the release of a film.
Bryan Glick August 7th, 2014
Posted In: case studies, Distribution, DIY, Theatrical
Tags: Bryan Glick, Detropia, DIY film distribution, Gathr, Girl Rising, God's Not Dead, I am Divine, independent film, Kids for Cash, Particle Fever, Sound City, Spark: A Burning Man Story, The Anonymous People, The Film Collaborative, theatrical self release, Theatrical service company, Tugg, Under the Electric Sky, Upstream Color, Variance