This week's member profile looks at the documentary The New Black, an examination of how the African-American community is grappling with gay rights issues and homophobia in the black community's institutional pillar—the black church.
Producer Yvonne Welbon and director Yoruba Richen shared how The Film Collaborative helped them figure out the right distribution strategy for their film.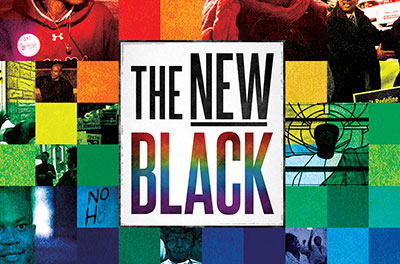 At what stage in the production process was TFC consulted?
"We reached out to TFC after completing the film, about a month before we premiered at the LA Film Festival in June 2013."
What advice was sought from TFC and what ultimately happened with the release of the film? What results were achieved with TFC's help?
"We sought a lot of advice from TFC. They were instrumental in helping us figure out our film festival strategy both domestically and internationally. To date, we have screened in over 50 film festivals around the world.
TFC was also helpful in figuring out distribution options. Orly Ravid provided consultation services in terms of figuring out the foreign market for our film. She helped us to be realistic in terms of what to expect because of the subject of our film. She was right. And each distributor who loved our film, but couldn't distribute it, basically told us the story she prepared us to hear.
We finally received an offer and signed with Java Films. We had a limited theatrical release and the film will be broadcast on PBS's Independent Lens. California Newsreel is our educational distributor and we release the film on VOD next year through Sundance Artists Services."
Where can the film be seen now?
"The film is screening all over the country. Please check the website for more information. www.newblackfilm.com. Our broadcast debut on Independent Lens will be on June 15, 2014 at 10:30pm, following Masterpiece Theater. Also, educational institutions can buy the film from California Newsreel."
Here is a peek at the trailer

Sheri Candler April 16th, 2014
Posted In: case studies, Distribution, Film Festivals
Tags: California Newsreel, Film Festivals, Independent Lens, Java Films, Los Angeles Film Festival, Sheri Candler, TFC member, The Film Collaborative, The New Black, Yoruba Richen, Yvonne Welbon
This week's member story focuses on how TFC helps filmmakers who request our consultation on their release. Director John Chi will also write a further guest post that goes into more detail about how his first feature film Tentacle 8 was released, but today he talks about how he discovered our organization and, through consultation with us, changed what he thought about distribution success.
At what stage in the production process was TFC consulted?
JC: "Three months after we wrapped production, we had a very solid cut of the film and we were ready to start showing it to people. Casey Poh, one of our producers, immediately suggested we reach out to TFC and get their thoughts. Casey had previously met Orly Ravid when he was working at Outfest, and later approached her to serve as a consultant for his Stark Producing Graduate Thesis Project at USC.
We contacted TFC and Co-Executive Director, Jeffrey Winter, was kind enough to watch our film, and give us his thoughts. He flatly stated that we weren't a festival film, that our subject matter wasn't mainstream enough to be programmed, and beyond that, it was going to be a very challenging film to market. This wasn't the reaction we expected. We heard and respected Jeffrey's comments, but we also wanted to proceed as planned. So we signed with Glen Reynolds at Circus Road Films to act as our sales representative, and began submitting to all the major film festivals."
Did the premiere lead to any sales interest? Did you have a plan for distributing the film?
JC: "TENTACLE 8 submitted to all the major acquisition festivals (Cannes, Sundance, Toronto, SXSW, and Tribeca) and many of the other premier festivals (Slamdance, LAFF, and Seattle International), but we didn't get into any of them. After nearly a year of futility, we accepted that Jeffrey Winter was right, and that we weren't a good fit for festivals. We decided to go directly to distributors via our sales agent, and two months later, we received a few offers for domestic DVD and VOD/Digital Distribution."
What advice was sought from TFC and what ultimately happened with the release of the film?
JC: "When we realized we weren't going to get into a major festival, we contacted TFC again to explore our distribution options. The first thing we did was scour the TFC archives to read everything we could on traditional distribution, DIY distribution, and compared the pros and cons of the two approaches, incorporating any processes that were relevant to us.
I then had a thirty minute conversation with TFC founder Orly Ravid about our prospects. She very succinctly explained that our film wasn't mainstream enough for any distributor to really go out on a limb for us. We could bypass traditional distribution and go with a DIY approach, but we'd need to put in a lot of additional time, energy, and money with no guarantees of success; OR we could sign on with one of the traditional distributors and manage/lower our expectations. She cautioned, however, that no distributor was going to spend a lot of money or energy marketing the movie. At the time, I didn't fully understand the importance of that warning; I just wanted to move forward.
The final decision to sign with Grand Entertainment Group, was based mainly on their long history and experience in the home entertainment business. We determined that there was just no way to get a cable tv deal or get our DVDs onto store shelves at Walmart and Best Buy without their help and prior relationships."
Where can the film be seen now?
JC: "Our DVD was released on March 18, 2014 and sold out our initial shipments at Walmart, Best Buy, and Amazon within the first 8 days of release. 8 is our lucky number!
IMDB also put us on a list of Most Popular Independent Feature Films released in 2014, based on their movie meter rankings. Pretty incredible considering we had very little press and publicity prior to our DVD release. It was based almost entirely on our small, but very loyal and dedicated base that we grew completely organically. While we are very grateful to be on any list of success stories, there are probably thousands of independents released each year that never see the light of day, which is incredibly unjust and unfair because we might have been one of those films had the ball bounced a little differently.
Our VOD/Digital release will be sometime in April or May, and we're partnering with Tugg, Inc. to have some promotional theatrical events in Los Angeles, Washington D.C., and possibly San Francisco. I ultimately realized that no one was more responsible and obligated to market and promote the film than me, the producer/director/writer of the movie. I don't think I would have truly understood that, if someone else had been doing it for us. We never could have harnessed and cultivated the same level of ownership our audience has with the film, if we didn't do it the old fashioned way, by personally reaching out one person at a time. It's really hard work, but I know we're much stronger because of it."
To find out more about Tentacle 8, visit these websites:
IMDB: http://www.imdb.com/title/tt2048875/
Tugg:  http://www.tugg.com/titles/tentacle-8
Facebook:  www.facebook.com/tentacle8
Webpage:  www.tentacle8.com
Twitter:  www.twitter.com/tentacle8
Amazon:  http://www.amazon.com/Tentacle-8-Brett-Rickaby/dp/B00H7LRY5E
Sheri Candler April 9th, 2014
Posted In: Best Buy, case studies, Digital Distribution, Distribution, DIY, Film Festivals
Tags: Casey Poh, Circus Road Films, DIY, DVD sales, Glen Reynolds, Gran Entertainment Group, Jeffrey Winter, John Chi, Orly Ravid, self distribution, Tentacle 8, The Film Collaborative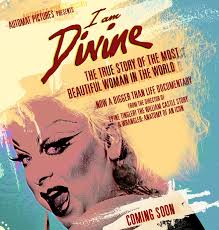 The Film Collaborative is a non profit member organization devoted to helping independent filmmakers become better educated about their marketing and distribution alternatives. Filmmakers may choose between various levels of membership that entitle them to incremental levels of service from a free level that allows for access to our monthly newsletter, blog and Digital Distribution Guide, to levels that include hours of customized consultation about their projects from our team of festival, digital distribution, online and social media marketing and graphic design specialists.
But we also take on a select group of films to actively participate in their self financed distribution from festivals to ancillary sales facilitation to handling limited theatrical releases. As always, we never take rights away from the filmmakers and they are active participants in their release.
Over the next few weeks, I will share details and testimonials from some of the films we've handled over the last 3 years in effort to clarify how we service independent films when we take them on as clients.
Today will feature director Jeffrey Schwarz's documentary film
I Am Divine
which saw its
VOD debut
on April 1. With TFC's help,
Divine
played in a whopping
160 festivals
around the world, garnering
6 figures in screening fees
. TFC also handled the film's limited theatrical release, securing over
50 cinemas
in the US and Canada, with the film held over for 3 weeks at the Roxy Theater in San Francisco, 6 weeks at Cinema Village in NYC, 4 weeks at the Downtown Independent in LA and 3 weeks at Bloor Hot Doc Cinema in Toronto.
At what stage in the production process was TFC consulted? 
JS
: "I had worked with TFC on my previous film
VITO
so I knew they would be able to help position the film properly. TFC helped secure our festival world premiere at
SXSW 2013
and guided us through the process of our international debut at
BFI Lesbian and Gay Film Festival
in London and the many, many festivals that followed."
What advice was sought from TFC and what ultimately happened with the release of the film? Basically what results were achieved with TFC's help?
JS
: "Aside from facilitating the festival screenings around the world, TFC also helped us secure international distribution in several territories. For busy filmmakers, knowing that a group of dedicated and knowledgable allies are working in your best interest is a godsend. TFC also booked the film in theaters around the country for our limited theatrical release. I AM DIVINE played in all the major American cities with great success."
TFC colleague, Bryan Glick, was responsible for booking the theatrical release and had this to say
BG
: "We never took out a single print ad in any city for the theatrical and still grossed over
$80,000 theatrically
. Since the launch of the theatrical release, the film's Facebook page went from over 26,000 fans to more than 44,000.
We were able to book a lot of cities because of strong festival performance. There were a few smaller markets that were not an option, but in those cities the festival fees were far greater than anything the filmmmaker would have pocketed from a theatrical run.
Yes, you cannot play Landmark Theatres if you screen at too many festivals, but we didn't even bother worrying about them. Instead we focused on venues with favorable terms who saw clearly the built in audience for the movie. We were able to get to over 50 engagements almost solely through booking independent art houses.
By not having to waste money on print ads, the theatrical was profitable for the filmmaker and it is still one of the highest grossing films from SXSW last year. Currently, Divine is in the top 10 docs on iTunes and the DVD pre order is in the top 20 docs on Amazon. This film could ultimately reach 300 festival and theatrical engagements."
Where can the film be seen now?
JS
: "I AM DIVINE had its VOD premiere on April 1st. The various international territories are gearing up for their releases as well."
Sheri Candler April 3rd, 2014
Posted In: Digital Distribution, Distribution, Facebook, Film Festivals, iTunes, Theatrical
Tags: BFI Lesbian and Gay Film Festival, Bloor Cinema, Bryan Glick, Cinema Village, client, documentary, Downtown Independent, Film Festivals, I am Divine, Jeffrey Schwarz, Jeffrey Winter, membership, Roxy Theater, screening fees, Sheri Candler, SXSW, testimonial, TFC, The Film Collaborative, Wolfe Releasing