Sundance wrap up-Why give up revenue?
Sundance has come and gone and already Berlinale is a week away and SXSW announced the bulk of their slate today! We've now had a few days to reflect on the chaos that is arguably America's most important film festival for indie film and here's what we think.
Last year's fest included a number of smaller foreign doc deals early on which is sorely lacking from this year. Only three docs have sold so far though all were decent sized deals and for films in the US Doc section. Interestingly, none of them won awards, but a number of other docs had TV deals arranged before the festival.
6 of the 16 US Dramatic films and 2 of the NEXT films sold. Sony/SPC, A24, Lionsgate/Roadside, Radius-TWC, Fox Searchlight, IFC, Magnolia all snapped up multiple films. However, previous players absent thus far are Anchor Bay, The Weinstein Company, CBS Films, Relativity Media, Sundance Selects, and Magnet. New distribution companies like Amplify did not make a single Sundance Deal nor did formally expanded ones such as Gravitas Ventures. This is probably the most alarming thing as every year a new distributor typically makes a big push for a film right out of the festival.
Before I get to the list of sales deals, I would like to talk about what I saw as a HUGE mistake! Consistently while attending documentary screenings at the festival, the filmmakers would say during the Q&A that they already had a team in place to arrange for special screenings or planning a self financed distribution scenario. NOT ONCE did this come up with the narrative filmmakers! One of the things TFC does is handle festival distribution for films, and most especially our service is applicable for films that premiered at a world class festival like Sundance. It is incredibly foolish not to capitalize on the publicity received at a world class festival by not planning for at least further festival screening revenue that will come right away. Should your film be in the lucky position of receiving a seven figure deal upfront, you might be able to afford to pull it from the festival circuit and forego further revenue, but with very FEW receiving those offers, why not plan for scooping up that immediate revenue potential?
I am not saying you have to go with TFC for festival distribution (though even traditional distributors turn to us to handle their films on the festival circuit and they take their cut of the screening fees), but I am saying you should have some sort of team in place to take advantage of those opportunities right away. By the time SXSW is finished in March, your film could already have booked $5k in festival screening fees on the circuit. Blood Brother had a dozen festivals under its belt by that point last year and many of the films at this year's festival could do the same. Why aren't they?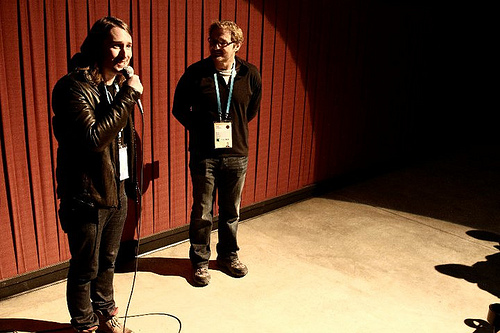 Now…on to the deals.
DOMESTIC/NORTH AMERICAN
Dead Snow Red vs. Dead: Well Go USA picked up US rights. The film will be released in an all English version.
Love is Strange: Sony Picture Classics (SPC) snagged Ira Sach's follow up to Keep the Lights On
The One I Love: Radius-TWC paid about $2 Mil
Fed Up: Radius-TWC paid under  $2 Mil for worldwide rights. This is bigger than what any documentary sold for at last year's Sundance.
The Babadook; IFC Midnight
Cold in July: IFC took North American rights for $2 Mil
God's Pocket: IFC has US rights
Calvary: Fox Searchlight signed on for the US and a few other territories for $2.5 mil
Obvious Child: A24 signed for low 7 figures for North America
I Origins: Fox Searchlight took worldwide rights for $3mil to Mike Cahill's follow up for the splendid and under appreciated Another Earth
The Skeleton Twins: Lionsgate/Roadside Attractions/SPW joined together for $3.5 mil
Land Ho!: SPC took worldwide rights to the film that should travel well in European territories.
Frank: Magnolia saw through the fake head and bought it for North America for  low 7 figures
Life After Beth: A24/DirectTV joined up for $3.5 Mil for US rights
Cooties: Lionsgate will spread the infection throughout North America.
Whiplash: SPC felt the beat for just under $3 Mil and Sony Worldwide has most international territories
Wish I was Here: the newly rebooted Focus Features took for $2.75 Mil (Film was partially financed on Kickstarter)
Laggies: A24 acquired domestic rights for roughly $2 Mil
Cesar's Last Fast: Participant Media/Univision sold TV rights for Mid 6 figures
Dinosaur 13: Lionsgate/CNN went in for about $1 Mil
Happy Christmas: Magnolia/Paramount couldn't say no to Swanberg. Magnolia also distributed his film Drinking Buddies.
PRE BUYS
Mitt: Netflix will release it in a week
Wetlands: Strand
The Raid 2: SPC
Love Child: HBO
Private Violence: HBO
The Case Against 8: HBO
Captivated: The Trials of Pamela Smart: HBO
Ivory Tower: CNN Films
Life Itself: CNN Films
Remembering the Artist: HBO
The Trip to Italy: IFC
The Signal: Focus
FOREIGN
Love is Strange: Pretty Pictures made a six figure deal for French distribution
The Green Prince: Curzon and Madman Entertainment brokered for UK, Australia, and New Zealand
Bryan Glick January 30th, 2014
Posted In: Distribution, Film Festivals, International Sales
Tags: Bryan Glick, festival distribution, film distribution, film sales, independent film, self financed distribution, Sundance wrap up, The Film Collaborative