I used to be the resident regular blogger here at The Film Collaborative, but some of you may know, I'm wrapping up a law degree and I only weigh in on the blog periodically. My colleagues at TFC have been picking up the slack, and doing an awesome job of it, if I do say so. While I am writing only sporadically these days, sometimes I just have ideas that must be written. This post has been brewing in me for a while.
I have something to say and it will not be easy to accept for many of you. I write this out of love and the hope that it will save heartache down the line. Hope is prevalent in the film industry. It can be motivating, but also it can blind filmmakers to the realities they must face in the market. The market is now over saturated with film product and this is only going to continue. Mindsets that once may have worked for the majority now have to give way to a more productive, informed and aggressive one in order to see success.
One big lesson I learned in law school is how legal theories of a claim or case involve classification of law, elements, factors etc. Being precise and persuasive is the difference between winning and losing. I have thought about this lately in terms of filmmakers' complaints when they have chosen to give their films to  traditional distributors and then were unhappy with the results. Perhaps being precise with the production's goals and persuasive in presenting how the film will sell in the market in order to meet those goals is something that filmmakers should be practicing.
I'm weary of hearing the irrational expectations of filmmakers who did not think about the business side of their film before they made it. I want filmmakers to actively get real about what's possible in today's marketplace and assert some ownership of the results of the performance of the film.
You all know me and know I'm the last person to just blindly defend a traditional distributor.  But I have noticed a pattern now that I find hard to justify.  Many filmmakers (maybe most!) are still wishing, hoping and resorting to making all rights deals with traditional distributors and then, if the release is not handled how the production envisioned, the distributor is blamed. With all the new tools, and by now, not even new discourse about direct distribution and how it gives filmmakers the ability to handle their own releases in the manner they envision, why are so few choosing that route? Is it easier to put the blame on an entity instead of taking the responsibility from the start? Is it easier to think that if a film is chosen for pick up by a distributor, it has merit and then when that merit doesn't materialize in the market, it must have been the fault of the entity handling it?
Again, I have no issue blaming companies for being in breach because that can definitely happen. Distributors have lots of titles in their catalogs and each will not get the same amount of attention. They will not likely tell you that when signing a deal, but it will happen to some titles. What I do want to address is the filmmaker theory that the distributor screwed up without having any coherent evidence as to how and what would have happened otherwise to making the deal.
I think if a distributor offers you no advance or a small advance for all or even part of your rights, that's a big vote of little confidence in the title. Doesn't that sound logical to you?  If you are signing that deal, truly believing there is going to be profit that will reach you beyond what the sales agent takes, what the distributor takes, what the platform/store/exhibitor takes, you're dreaming. Little investment in acquiring the rights to your film means little marketing effort is going to be made, and likely little will result from the release for you. A filmmaker agreeing to that arrangement should be clued in as to how likely the film will succeed. Again, I am not speaking about being in breach of promises in writing such as projections and a marketing plan that is not actualized. If big projections were made based on a clear marketing plan presented in writing outlining all efforts that will be made, then not executed, there is reason for complaint.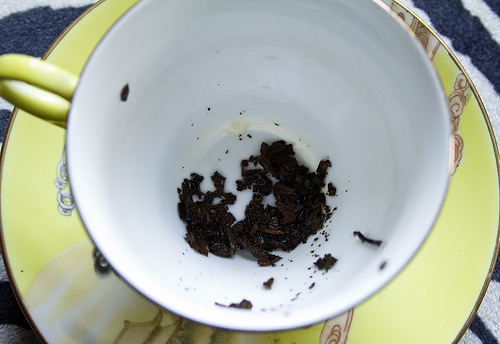 I find it increasingly frustrating to talk with filmmakers who have little or no evidence of their own to demonstrate their film's appeal. Why would a film that is not going to have an impact festival premiere, has low website traffic numbers, low social network following, small or no email list to contact fans be assumed to wildly succeed?  If no one on the team has done the proper marketing work and/ or the film is not a hit with the audiences who have seen it (most likely at smaller festival screenings), why do filmmakers insist their film will succeed? The tea leaves are splayed out to be read and it may be a difficult read, but filmmakers cannot just brush them aside. If you choose to give your film away to a distributor for little or no advance and no serious marketing commitment (in writing), you should not be surprised by poor results.
3 pieces of advice you should take from this:
1. Prove your film's concept with proper marketing preparation and act on its distribution directly, or;
2. Prove your film's concept to an outside distributor and get all of your expectations and requirements as part of a written agreement so there are no surprises and you get what you bargained for, or;
3. Own the fact that you have no proof of your film's appeal either directly or to middle man distributors and then, reconcile that if you sign a no or low advance, all rights deal with no serious marketing commitment , you have very low expectations for its success.
Filmmakers make some common business projection mistakes like comparing their films to two totally unrelated or uncomparable films; confuse festival circuit success with an indication that there will be home entertainment success, even though the two classes of distribution are entirely different; or their measurements and requirements of success are decided without knowing the costs associated with that success. I am encouraging more practical and realistic thinking. It's okay sometimes if films don't recoup their budgets. Films can be, and in my opinion should be, about art and cultural connection. But if the ultimate goal is to fully recoup and/or profit, a detailed plan from the start describing how that is going to happen and what it will realistically take to make that happen really needs to be in place. The complaining and blaming needs to stop.
Orly Ravid September 26th, 2013
Posted In: Distribution, DIY, Long Tail & Glut of Content
Tags: advance payments, complaining, film release, independent film distribution, Marketing, mindset change, Orly Ravid, success, The Film Collaborative