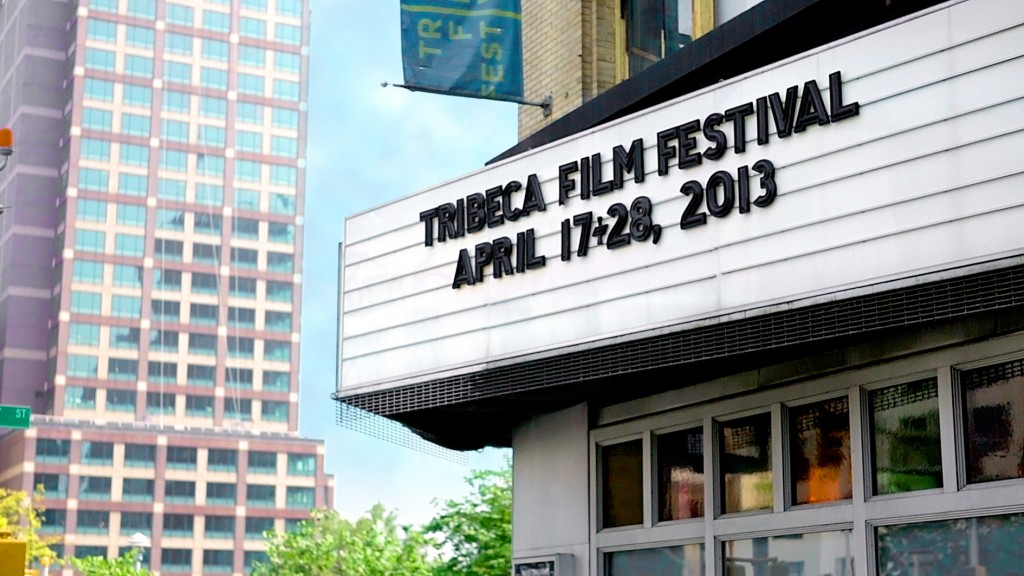 It seems like just yesterday I was reporting to you on SXSW and in the ever expanding festival circuit it is now time to fly over to the start of the Tribeca Film Festival.  This still very young festival takes a much different approach than SXSW by having an industry office, press and industry screenings, they have a distribution branch and help to support the releases of a number of films from the festival each year.
Despite all of that, the festival suffers from a number of shortcomings. It is so close to Cannes (and its massive market) that the festival can be easy to dismiss. Tribeca Film buys so many movies from their festival that it makes it even less desirable to buyers. And finally there is the NYC problem.  It can be hard to get local industry to attend and network when they are just happy to be home for a change. Similarly for those of us in from out of town, the city offers a wealth of other options that serve as distractions when we should be singularly immersed in film. I'm not going to lie, there are some films I will not be seeing because I got comps to see Kinky Boots (Which is at least based on an indie film).
The 2011 Tribeca Film Festival saw two documentaries gross about $2 million each. Both of those films (Jiro Dreams of Sushi (Magnolia) & Bully (TWC)) were rare exceptions to the rule, but are at least worth citing in terms of the potential for a breakout film to premiere at the festival. 2012 has yet to produce a film that grossed over $500k theatrically and only Struck By Lightning could really be labeled a VOD hit.
That said, the 2012 crop made clear that the festival can be a great launchpad for LGBT films and also documentaries.  Four films that premiered at the festival last year and did not have distribution attached have gone on to gross $100k or more. Both narrative films that accomplished this feat feature gay story lines. Any Day Now which won the Audience award at the fest (and basically every other fest it played at) has grossed over $200k theatrically in North America courtesy of Music Box Films.
Strand meanwhile took on Yossi the sort of sequel to the Israeli military love story Yossi and Jagger,  which they released over a decade ago.  Yossi has grossed over $116k and is still playing in theaters, meanwhile the former has seen its DVD sales sky rocket in light of the release. Yossi was a smart follow up on the part of Strand Releasing.
On the documentary side, The Flat showed the strength of Israeli subject matter and is the highest grossing film from the fest last year with a total of $471,842. It was released by Sundance Selects and outperformed a number of high profile Sundance docs.
Tribeca Films, which is really at its heart an ulta-vod label, handled a number of films. More so than any other company that was active at last year's festival.  The theatrical box office numbers for these films are largely abysmal. Newlyweds, Supporting Characters, Rubberneck, Booker's Place, and The Giant Mechanical Man have all grossed under $10k meaning that more people saw them at the festival than saw them in their entire theatrical window.  Their one ray of light is Struck By Lightning which while only producing a box office total of $28,378 is on track to do over $1,000,000 on VOD.  That thanks in no small part to the loyalty of Glee fans and the trendy TV star filled cast.
It is also worth noting that Tribeca Film distributed Oscar nominee War Witch. The Canadian Foreign Oscar entry was an Award Winner at Berlin, but was not bought until it had its North American premiere at Tribeca. It has grossed $67,425 to date but still has almost 20 markets left to open in.
Magnolia was also an active buyer, they came to the festival with Jack and Diane which grossed a paltry $1,142, and also acquired The Good Doctor ($5,206) and Deadfall which towered above the other two with a still modest $64,241.
Key doc distributors found modest success across the board at the fest. The Revisionaries grossed just under $20k with Kino Lorber behind it, Paladin heralded Mansome, the latest from profilic doc filmmaker Morgan Spurlock, to the tune of $36,280 and Cinedigm had one of its largest grossers with Don't Stop Believin: Everyman's Journey. It's still in theaters and has managed just under $60k with a number of theaters yet to play
A number of films pursued some form of self-distribution to varying success. TFC client The Playroom partnered with Freestyle and has grossed slightly over $5k. Sexy Baby and Fame High had DIY theatricals, but did not report grosses. Burn is easily the most successful having grossed $111,300 in addition to special screenings all over the country in rapid succession that have been going on for months. The mix of traditional exhibition and large event screenings has swept the film across the country.
IFC was a big buyer, but many of their films have yet to be released, now a year later. Cheerful for the Wedding  and Knife Fight were both disappointments grossing under $10k  theatrically. They did not report box office grosses for IFC Midnight's In Their Skin (originally called Replicas), but it is now available on Amazon VOD and DVD.
The Girl, starring Abbie Cornish has grossed just over $35k so far since being released by Brainstorm Media.
Films coming out soon include Drafthouse Film's Graceland, Factory 25's Future Weather,  Wreckin Hill's While We were Here, Arc's Stand Off (formerly Whole Lotta Sole), Film Movement's Room 514, and Sony Woldwide's star studded Revenge For Jolly!
At present, about 60% of premieres from last year's fest have some form of distribution in place for the US. That places it only slightly behind SXSW, but ahead of juggernaut Toronto International Film Festival. For the filmmakers, premiering at the festival, I encourage you to be patient and diligent. The top box office performers in most cases were not bought until after Cannes. Better to be slow for the win, than rush and wind up losing in the end.
I look forward to seeing you all at Tribeca Film Festival 2013!
BONUS: DOCUMENTARY POWER
As with SXSW, about 20% of features raised at least some form of funds through crowd funding. The documentary Bridegroom is premiering at this year's festival and raised a pre- Veronica Mars – stunning total of $384,375! The film is helmed by TV legend Linda Bloodworth Thomason.
Bryan Glick April 17th, 2013
Posted In: Digital Distribution, Distribution, Film Festivals, Theatrical
Tags: film sales, Israeli film, LGBT film, theatrical distribution of film, Tribeca Film, Tribeca Film Festival

a guest post by Michael D. Akers
The world of distribution is changing constantly with the decline of DVD and the fragmentation of digital platforms.  The challenges are even greater when you turn to the international marketplace.  Like many filmmakers, we turned to a foreign sales agent to exploit the rights for our latest film MORGAN.
While we are going to use the word "agent/agency" in this article, we believe that inter-changeable terms could include Producer's Rep, Distributor, Aggregator, Consultant, etc.  Because, as we see it, these are the middlemen who can completely destroy you by failing at their intended purpose:  to make you a profit.  Many of these companies operate under the "more is better" practice where they will take on hundreds or thousands of titles so that the law of averages puts money in their pockets.  While that may make sense for them, it makes no sense for the indie filmmaker.  After all, we've taken all the risk.
A few thousand dollars one way or the other can determine when (or IF) we get to make our next films.  We count on the expertise and diligence of these agents to get the best possible deals.  We need them to be sharks.  Our particular agent promised us high returns across more territories than we were capable of getting for ourselves.  All the agent wanted was a commission.  Sound too good to be true?  It was.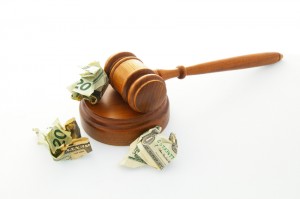 So what happens when you have signed with an agent who is not marketing your film effectively, who is not selling your film for amounts that you feel comfortable with, and/or may not be trying to exploit your rights at all?  Obviously you call them and try to work it out because, after all, you are supposed to be working together to make money for each other.  But let's suppose your agent is a total [expletive] who doesn't even know what a deliverable is, and you want to terminate your relationship.  You turn to your contract to see what recourse you have. If you feel really convinced you are right, you attempt to terminate it.  That is what we did.  And this is what we learned from suing our foreign sales agent to terminate our agency agreement.
1)      ARBITRATION CLAUSE.  Chances are that you have some kind of clause that may spell out how both parties are to resolve a dispute over the contract.  You probably have never given it much thought.  I know we didn't.  We had blindly accepted the language as standard, figuring the mere threat of arbitration was a deterrent from the proceeding itself.  But, as our dispute rose to epic levels and arbitration became necessary, this paragraph became our master.  Also worth noting, we found out that generally you cannot go to court if you have an arbitration clause (possibly if both parties agree, maybe) because a judge will send the case back to arbitration, ruling that the courts have no jurisdiction.  This goes for appeals as well.  Generally, courts will not hear appeals of arbitration cases.  Nor will the:
2)      ARBITRAL BODY:  Look at the arbitration clause:  Does it specify who the arbitral body is or under which state's laws the contract will be interpreted?  Does the prevailing party have the right to collect attorney's fees?  You may find, like we did, that we should have really spent time on this paragraph.  We knew nothing of the arbitration company.  Did they like indie filmmakers?  Were they studio oriented?  How much do they charge?  What are their rules of process?  You will be BOUND by these rules if you go to arbitration.  Take the time to look up the company in your contract.  Ask around.  Had we looked into any of those questions, we would have NEVER agreed to use our arbitral body because of:
3)      THE ARBITRATOR.  The arbitrator is an attorney working somewhere in the entertainment industry (hopefully).  You and the opposing party receive a list of attorneys to select from, along with their resumes.  It's not really possible to see what other cases they worked on or how they ruled in those cases.  Your attorney may be able to find out more information about them, but it's pretty tough.  In our case, both parties agreed quickly to one arbitrator.  This is great because we wanted the case wrapped up as soon as possible so we could get on with exploiting our film.  No such luck.  Upon meeting an arbitrator, you will immediately ask yourself, WHY would an attorney sign up to do this?  Answer one:  to bill you.  Constantly.  The arbitrator charges you for everything he does in the arbitration.  He has no checks or balances in this regard.  So if your arbitrator is trying to send his kid to college, you might as well sign over your car right now because he can make up any number of hours he wants and send you a bill.  You have to pay it or you will default.  Answer two:  because he's not qualified to be a REAL judge.  So he's going to take it out on you.  Whatever his interpretation of the laws, whatever his opinion is of your film, your budget, your hair color, he can rule however he wants to.  (As a matter of record, our arbitrator actually told us that nobody cares about our movie or this case.)  And again, there are NO checks and balances on this because the arbitral body hides behind its motto:
4)      AN INFORMAL, EXPEDIENT AND COST EFFECTIVE PROCESS.  We elected not to have full time representation because of the cost.  Our agent however did hire a full time lawyer.  Even though we had the promise of an informal process, the arbitrator NEVER looked out for our best interest.  He let the opposing attorney antagonize and threaten us.  He let the opposing attorney cause repeated and unnecessary delays.  He scheduled paperwork to be due while we were traveling on the film festival circuit.  But he gave time extensions to the other side.  He gave the opposing attorney such wide latitude in discovery that we turned in over 1000 pages of evidence!  Meanwhile, he only required the opposing attorney to turn in about 10.  So this impartial, expedient, cheap process was not our experience.  Our arbitration took SIX months and cost a lot of money.  The entire process from breach to verdict was a year because:
5)      THE BEST OFFENSE IS A GOOD DEFENSE.  From our experience, being the CLAIMANT (the party bringing the action, namely, us) puts in you a much tougher spot that being the RESPONDENT (the party being sued, the agent).  We had to prove all of our claims, which meant that we had to turn over clear and compelling evidence.  We thought we had plenty.  But the arbitrator's rulings slowly whittled away what we thought was our best evidence.  The respondent does not really have to do anything.  Our agent literally just sat on our film's foreign distribution rights stalling all the energy we had been creating for a year.  Now we might be in trouble on this one, but we really would consider just breaching the contract and exploiting the film ourselves (next time).  It would then be up to our agent to prove the breach, the damages, etc.  Definitely DO NOT consider this legal advice.  It's just our opinion.
6)      AGENCY COUPLED WITH AN INTEREST.  Scour your contract right now for this phrase.   It is crucial when it comes to terminating your agreement.  Now what we are about to say is only a general rule that (true to the law) comes with a million exceptions.  Nonetheless, in an agency contract, you (as the principal) ALWAYS have the POWER to terminate a contract with your agent AT WILL.)  It is imperative that you understand that you can still be liable for the damages that this causes your agent (i.e., the MG or license fee they already paid you, marketing expenses they can prove they spent, etc.).  Our agent did countersue us for damages.  But they also sued us saying that we did not have the RIGHT to terminate the agreement.  As we are now painfully aware, the RIGHT to terminate is not the same as the POWER to terminate.  As a rule, you CANNOT terminate your contract with an agent if it is "coupled with an interest."  That is to say, that the agent has some kind of interest "in the thing the contract is about."  What is this "interest"?  What is the "thing"?  Who the hell knows!  It isn't defined by the law.  What the interest ISN'T has sort of been sketched out over the last hundred years.  Generally, simple monetary considerations are NOT considered interest (i.e. commissions, payments, etc.).   We thought we were well within our POWER to terminate because the agent did not pay any money upfront.  And since the agent did not generate any deals other than those we brought to them, it would seem TWICE as obvious that our distributor had NO interest in our film.  But, referring to #2 above, our arbitrator was grossly unqualified to interpret this kind of law (our research shows these agency coupled with an interest cases frequently end up in appeals court because of their complexity).  Our arbitrator ruled that our contract was coupled with an interest because of some postcards that the agent had printed out in Berlin (have we mentioned that you can't (technically) appeal?).  I'm sure that now every distributor is now calling their attorney to add this paragraph, but if you, the filmmaker, can, keep it out.  The agent is covered anyway, because in the event you terminate unfairly, you are on the hook for any damages that the agent suffers (and probably their attorney's fees).
7)      DEFINE DEFINE DEFINE.  Boilerplate.  Fear that word.  Just because everyone thinks they know what marketing, customary efforts, good faith or even all-rights is, WRITE IT DOWN.  This is your business and your money we are talking about.  Define every single term.  We did not do this.  So when we claimed that our distributor did not use "reasonable and customary efforts" to license, market and sell our film; that they did not "consult with us" on this marketing and licensing of our film; that they did not generate offers that we could have gotten ourselves, we were on the hook to prove it.  We thought it was obvious that our agent should have a Facebook page, and maybe post our movie on it, or on their website, maybe even the trailer (shocking!).  At least they should have spelled our names right on their listing!  To our 500 pages of print-outs, the arbitrator balked, saying that is was "unpersuasive."  Outline what you think reasonable and customary efforts are.  We really recommend setting a minimum amount acceptable for the contract to remain in force.  Define marketing.  What efforts do you expect the distributor to make?  Be as specific as you can.  (I am now hearing horror stories of friends' films sitting on their distributors' shelves in limbo.  They won't be getting the rights back for years and the film won't be generating any more revenue because the distributor finds it financially unviable to exert further effort.)   Go through your contract as though you can be shot by a firing squad.  Because that's how it feels when you go into an arbitration hearing and every sentence is scrutinized by both sides, each interpreting it to favor their position.  If the arbitrator can't see clear convincing evidence that your definition is correct, you cannot prove a breach of contract.
8)      CONSULT WITH AN ATTORNEY.  A GREAT ONE.  Unfortunately no lawyer could have reasoned with our agent in order to avoid arbitration.  The lawsuit in and of itself was ridiculous.  Though we only had an attorney on retainer for consultation, the way the arbitrator pushed us around made us wish we could have afforded complete representation (or an assassin).  It is worth noting here that we changed our law firm part way through the proceedings.  Just like the discussion of the arbitrator above, make sure your own attorney is qualified to handle your particular dispute.  The law is complex and the process is a game.  You need a fighter.  You want to feel really great about who is representing you.  Don't be afraid to fire people.  Keep looking until you find the right lawyer.  How will you know?  Trust me, you will.
9)      KEEP RIDICULOUSLY COMPLETE RECORDS OF EVERYTHING THAT HAPPENS…EVER.  So after all of this you may be surprised to find out that we prevailed.  (Can you imagine what we'd say if we LOST?)  How?  Every single email, letter, check, even the envelope that the check came in.  Yep, we keep all of that stuff and more.  Why?  Look through your contract and see if you find a paragraph that discusses how to amend/addend the contract.  Usually it stipulates that it has to be done in writing.  It turns out that most states consider email "written communication."  While we were not necessarily saving all of that paperwork to prevail in a court hearing, that's what ended up happening.  The agent not only lost their frivolous countersuit because of those emails, they were also held to a strange law in California under which two parties can "agree to agree" just by agreeing to the major terms of an agreement.  (Confused?  It would take a book to explain THIS law.)  Specifically, in those emails, we had offered the agent a sum of money to settle the case.  Though they originally agreed to accept it, they later reneged.  The arbitrator ruled that the first agreement was permanent.  Though it was on a technicality, a win is a win.
10)   BE A SORE WINNER.  But the award by the arbitrator was lackluster.  He is a studio attorney who clearly thought that our case was frivolous and meaningless.  He just couldn't understand that to us, it meant everything.  In the end, the arbitration cost us almost as much as our film and stole a year of our lives.  We are now out to prove the arbitrator wrong.  Filmmakers DO care about their movies and filmmakers WILL care about this verdict.  He could have single-handedly moved independent filmmaking into a new era of mutual responsibility.  But instead his final opinion read more like a warning to the distributor on how to fix their contract so that they can more assuredly screw over the next filmmaker.
11)   TELL YOUR STORY.  Since we've started going public, we are hearing many stories of frustration and anger about these agency relationships.  Filmmakers worry that if they speak up, the agencies may retaliate.  Well, here are two things you should know.  One, they probably WILL retaliate.  Ours did.  They told film festivals, foreign sales agents, distributors and other people we do business with that our film was "unavailable."  They tied up our film's distribution for almost an entire year.  We were distraught.  But then we realized number two:  we are the content creators.  Festivals, distributors, aggregators and (most importantly your fans) want your content.  These agencies don't have jobs unless someone makes them something to sell.  Thankfully, we have been able to pick up where we left off, though the film's value has certainly suffered from sitting on the shelf for a year.
As we sat in the hearing, reading aloud the angry emails that had flown back and forth between us and our agent, we were struck by a sad realization:  this whole process was just a big waste of time and money.  WE were paying the arbitrator to decide if WE had the right to terminate a contract with an agent who was supposed to be making US money by exploiting a movie WE paid for.  Who were these people and why were they being granted ANY validity whatsoever?  We are sharing our story in the hopes that it will help save some other filmmaker from falling into the same traps we did.  And if you do find yourself having to take that big leap, remember:  arbitration is war and you have to win by any means necessary.
None of this article should be construed as legal advice.  This is our opinion base on our experience. 
About the author:
Michael D. Akers is an American film director, producer, screenwriter and editor. In 2000, he founded United Gay Network (UGN) with his longtime partner, Sandon Berg. Morgan is Akers' fourth in a line of genre defining films.  His first film, Gone, But Not Forgotten, altered the queer indie landscape with an adept story made universal through common human drama and incidental sexuality and went on to win numerous audience awards after playing in more than 30 festivals world-wide. Gone, But Not Forgotten ultimately became one of the most successful independent LGBT films of all time.
Sheri Candler April 11th, 2013
Posted In: Distribution, International Sales
Tags: agency coupled with an interest, arbitral body, arbitration, arbitration clause, arbitrator, claimant, foreign sales agent, independent film, lawsuit, Michael D. Akers, MORGAN, Producer's rep, respondent, sales agent, United Gay Network
There are many ways a film can reach its audience. While independent filmmakers often lock themselves into the path of securing a festival premiere, signing a sales agent, hoping for a sizable distribution deal that includes a theatrical release and sailing off into the sunset to make another film, they could be overlooking options that make better sense for the type of film they have.
TFC member Michelle Mower knows the indie filmmaker mindset well having worked for many years with Houston based organization Southwest Alternate Media Project (SWAMP). She too thought that her first feature film, The Preacher's Daughter, would follow that same path.  But after sending TFC's Orly Ravid the rough cut of the film, advice came that altered her plans.  I spoke with Michelle to find out how her film achieved distribution and succeeded in bringing Lifetime Movie Network its highest ratings for 2012.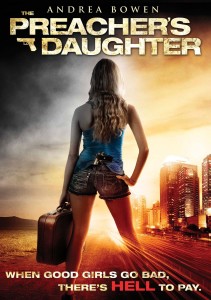 SC: "Your case study is particularly interesting to me because your initial thought was you wanted to have a festival premiere and tour the circuit. But something totally different happened?"
MM: "Isn't that normal for independent films? Isn't the festival circuit what all indies are supposed to do? [laugh]"
SC: "Yes, totally what people think. But other opportunities came up for your film. First let me ask, how did you finance the film?"
MM: "We funded this film in stages. We raised our shooting budget first which was the ultra-low, $50,000 budget. But as we got into preproduction, we were able to attach name talent to the project, so we raised a little more and then as we got into production and post production, we got a few more investors to help us finish the film. It was very typical of most first features where you start with one budget, but end up with another and you struggle to get the film finished. We didn't really know what would happen with the film, but we did feel like we had a great story, some very strong performances, some things that would definitely attract an audience."
SC: "How long did it take to shoot and finish the film?"
MM: "We ended up with a total of 43 days for the shoot which is really long and I do not recommend it. We had crew changes and scheduling issues, so it caused us to prolong our production.  Ultimately, it took us over a year to finish the film.
SC: "Was the film shot mainly in Houston, Texas?"
MM: "Yes, the whole film was shot in Houston and the surrounding area. The film is set in a small town in East Texas, so I shot it in the little towns surrounding Houston."
SC: "Tell me about casting. How did you land Andrea Bowen?"
MM: "It's a funny story. I sent out a casting notice in LA. Initially, I wasn't intending to cast there because I didn't think I could afford it. But I was out there for the Los Angeles Film Festival so I thought if I'm out there I might as well see what would happen. I posted on Breakdown Services, and within 24 hours I had 1400 submissions just for the lead role alone. I narrowed it down to a couple hundred and then my casting director went through those and we invited about 60 women to audition. 36 showed up and one of them was Andrea Bowen, from Desperate Housewives."
"I had no idea who she was. I had seen Desperate Housewives, but not for years and she was probably around 13 years old when the show started.  To say she nailed that audition was an understatement. She's an extremely talented actress and it was very apparent that she knew what she was doing. When she left, I turned to the interns working with me and they told me who she was and I had mixed emotions because she was so awesome, but I didn't think I could afford her. I wasn't even going to waste either of our time in trying to contact her. But that was my naive reaction and I have learned since that actors do want to work, but they also want good roles.  If you have a good script with a really strong role, they are willing to work with you."
"Her agent contacted me, we sent over the full script. Andrea loved it and that gave me confidence in my writing because I am sure she reads scripts all the time. So we negotiated with them and were able to get her on board. She was wonderful to work with and I am sure the film would not have gotten nearly as far as it did without her."
"Our male lead, Adam Mayfield, is from Houston so we had some mutual friends. He is based in LA too, and I was leery about bringing in too many people from other cities because of the budget constraints. But he was in town one weekend and we met for lunch and I just knew he was the right guy. He was just coming off of his role on All My Children and he wanted to work with Andrea so it all worked out."
SC:"So what happened to change your course on distribution? Was the film premiered anywhere?"
MM: "I met Orly at the annual Business of Film Conference in Houston that is presented by SWAMP when I was in production and she told me to keep her apprised of what we were doing with it. I joined The Film Collaborative and once I had a rough cut, I sent it to Orly and asked her to give me feedback and guidance. I was thinking about festivals until she came back and said it wasn't a festival film because it was too mainstream, too commercial in feel.  It probably wasn't going to be programmed by the bigger festivals. She said I needed to think about other options. We had already submitted to some festivals, like SXSW, and it did not get in so it made me rethink what I was doing with the film and look at other options."
"Orly introduced me to Imagination Worldwide, a sales agency, because they often work in broadcast licensing. I sent them a one sheet and that made them ask to see the film. I sent them my rough cut and they asked to rep it for the cable market. This was November 2011 and they took it to EFM the next February. They always knew that it might be of interest to Lifetime, but I didn't get my hopes up. I was really still trying to raise more funds to get it absolutely completed."
"We went ahead and did the world premiere in Houston in April 2012, and in June we sold to Lifetime Movie Network.  I did have to cut down the film because there is certain content that Lifetime won't air, curse words and nudity and stuff. It premiered on August 31, 2012 on the Lifetime Movie Network, one of Lifetime's specialty channels.  It was the  highest rated movie on the channel in all of 2012."
SC: "Were you involved in the promotion of it and do you know what they did?"
MM: "I had been promoting it in my social network for a long time. I always thought it would go into the festivals and I would need my network, so I had a Facebook page for the film and we started our own audience building from the get go."
"When Lifetime took the film on, their promotion came through TV ads. I expected the promotion on the Lifetime Channel  because they typically do that, but I didn't expect to see it on OWN, NatGeo and Bravo and all of these other cable channels. I asked my Facebook fans to let me know what channels they were seeing the promotion on and we counted 9 different networks.  So they did a great job promoting it in the broadcast world."
"I had been told earlier in the post production process that this was not a marketable film. It wasn't a Christian film because it was too edgy and it wasn't an indie film because it wasn't edgy enough. But Lifetime was able to market it well."
SC: "So in your deal with Lifetime, are you able to still sell internationally? Or sell on your own?"
MM: "My deal with Lifetime is for North American, Latin American and UK broadcast rights. Pretty much every other territory was open, but we have sold to about 7 other territories in the world now.  We will have a DVD/cable VOD release this month in the US [DVD will be available on Amazon April 9). It will be the director's cut so all the scenes that I had to cut out of the broadcast version will be back in. Per our contract with Lifetime, we cannot do Netflix, iTunes, Hulu streaming until after the license expires in 5 years."
"If you had told me when I started this process that my movie would reach millions of people, I would have laughed. But things happen the way they do for a reason."
SC: "I think it is wonderful for a first feature film to sell, repay the investors and air on a network where millions would see it. Not many first timers ever achieve that."
MM: "I have seen many strong feature films in my former work with SWAMP and I have attended many workshops and conferences so I knew the challenges I faced as a first time feature director.  I know it is very difficult to achieve distribution for indie films and even if you do, often it is for no advance or very low advance. If a theatrical release happens,  it is for a one week run in New York and LA, the two most saturated markets for films. Then on to digital release where very little is done to promote it. In that scenario, it is nearly impossible to make money back for investors or for the filmmaker. My advance did repay my investors."
"I started out thinking I wanted to go that route, the festival-theatrical-digital route. But when I faced the reality of it and thought about what the Lifetime offer meant, it was really a no brainer. Make your investors' money back and have millions of people watch your film. Pretty simple decision really. Plus, because of that deal, opportunities come to me that weren't there before. When I call for meetings, people take the call. I have people interested in what projects I am considering. Not only did I sell to Lifetime, it was a success for them so that helps get more interest from the industry for my work."
SC: "So what is your parting advice for filmmakers, either new ones or those who are working on their second or third film?"
MM: "I sat on this script for 9 years because I was afraid. What would happen if I made the film? Would I put my family in financial hardship? I made all kinds of excuses for why I shouldn't make it at that time. My advice is stop making excuses. Make your movie. No one is stopping you and there are opportunities to sell it if you are open to them. Figure it out and make it happen."
Thanks Michelle, for your candid answers and hopefully there are a few filmmakers out there re-evaluating how they plan to release their films.
Sheri Candler April 4th, 2013
Posted In: Cable, Distribution, International Sales
Tags: Adam Mayfield, All My Children, Amazon, Andrea Bowen, Breakdown Services, Desperate Housewives, Imagination Worldwide, independent film, Lifetime Movie Network, Los Angeles Film Festival, Michelle Mower, Orly Ravid, Preacher's Daughter, Southwest Alternate Media Project, The Film Collaborative